9 Best Email Hosting Services for Small Businesses
Are you looking for an email hosting service to help your small business remain connected with customers? Finding the right solution can be daunting. With so many options available, how do you know which one is best suited for you and your company's needs?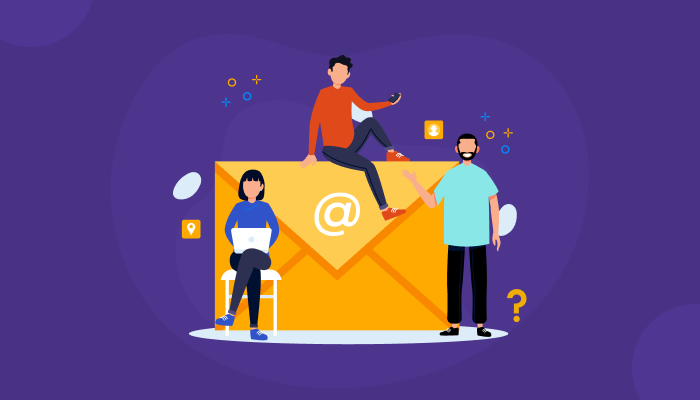 Well, look no further! We have researched and compiled a comprehensive list of the 9 best email hosting services for small businesses. Whether you're looking for ease-of-use, reliability or affordability, these email solutions offer something for everyone. Our guide will provide detailed information about each service and its features, allowing you to decide when selecting an email provider.
We'll also discuss why having a reliable email hosting service is important and review some common mistakes companies make when choosing their mail server. So don't wait any longer - let's find the perfect fit for your business!
How to Choose an Email Hosting Provider?
Choosing an email hosting provider for your small business can be daunting. You want to ensure you get the best service possible, so it's important to evaluate your options carefully and consider factors like cost, features, security levels and customer support. Here are some key points to consider when looking for a business email hosting solution.
Check the uptime guarantee offered by potential providers.

Evaluate the amount of storage they offer.

Look for additional features such as spam protection or integration with other software applications.

Evaluate the data security measures that each host has in place.

Examine if there are secure servers and encryption protocols involved.

Investigate customer service support and availability.
Once you've considered these things and narrowed down your choices, compare pricing plans against what each provider offers until you find one that fits your budget and meets all your needs. With research and due diligence on your part, selecting an email hosting provider for your small business doesn't have to be overwhelming.
Benefits of Email Hosting
When deciding on the best email hosting services for your small business, it's important to consider the benefits of using an email hosting provider. Email hosting offers a variety of advantages that can make managing communication with customers and colleagues more efficient.
Increased security, including encryption technology and protection against spam and malicious software.

Improved customer relations, allowing businesses to respond quickly to inquiries from potential clients or existing customers.

Easier organization when dealing with large mail volumes, with some providers enabling users to manage multiple accounts through one interface.
All these features add to a smoother experience when communicating online with stakeholders and customers.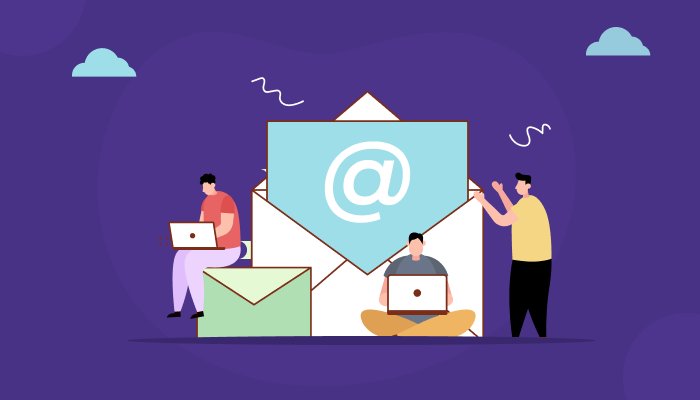 Types of Email Hosting
When it comes to email hosting for small businesses, there are a few different types available. Depending on the size of your business and its needs, one type may be more suitable than another. Let's look at the three main types of email hosting: shared hosting, dedicated hosting, and bulk email hosting.
Shared hosting:
Affordable option

Ideal for smaller companies

Access to multiple users

No need to purchase your own domain
Dedicated hosting:
Greater control over security settings

Increased flexibility in terms of customization options

Best for larger businesses

Increased storage capacity
Bulk email hosting:
Cost-effective way to manage large volumes of emails quickly

Access to powerful tools like automated campaigns and analytics

Ability to track performance

Ensure messages reach the right people
9 Best Email Hosting Services for Small Businesses
Regarding email hosting for small businesses, there are plenty of options. The right choice depends on your specific needs and budget, from free services to more advanced paid plans. To help you make an informed decision, we've compiled a list of the 9 best email hosting services designed specifically for small businesses.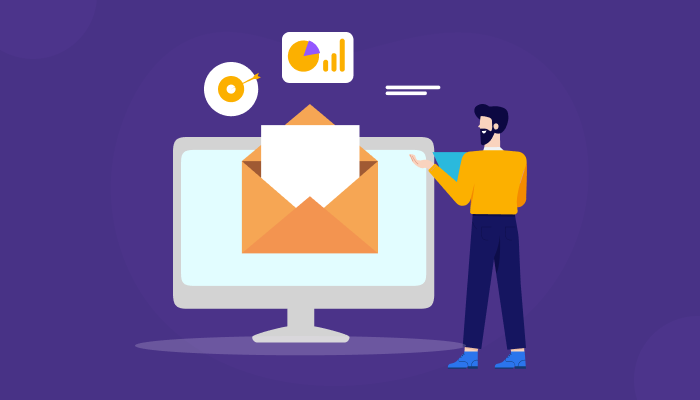 Microsoft Office 365
Microsoft Office 365 is one of the small businesses most popular email hosting services. It offers features such as business-class email, calendar and contacts accessible from anywhere at any time. With Microsoft Office 365, businesses can also access a suite of programs, including Word, Excel and PowerPoint, to help with their day-to-day operations.
The benefits of using Microsoft Office 365 include enhanced security, data protection and control over content management. These features make it an ideal choice for businesses that need reliable email hosting services to ensure they keep up with their customers' needs. The service allows users to easily collaborate on documents in real-time without installing software or worrying about compatibility issues.
Zoho Mail
Zoho Mail is a great option for small businesses regarding email hosting services. It offers custom domain options and hosted emails as part of its service package. This makes it easier to create professional-looking messages with your business's name attached. Additionally, the user interface is straightforward, so you won't have to worry about spending too much time figuring out how everything works.
Compared to other email services, Zoho Mail has more features and storage capacity than many similar providers. You'll be able to store up to 25GB of data without additional fees or charges. Plus, their customer support team is available 24/7 if you need help troubleshooting any issues that may arise. With all these advantages, Zoho Mail can provide an ideal solution for small businesses looking for reliable email hosting services.
Google Workspace
Google Workspace is an email hosting service for small businesses that offers personalized and secure communication. It allows you to create custom emails with your business's domain name, helping to strengthen your brand identity. With Google Workspace, you can easily manage messages, contacts and events in one place. You also get access to powerful collaboration tools like shared calendars, video meetings and document storage.
What sets Google Workspace apart from other services is its expansive range of features tailored specifically for small businesses. For example, it includes a suite of mobile apps so employees can stay connected while on the go, advanced security features such as two-factor authentication and data loss prevention (DLP), 24/7 phone support, and more.
SendGrid
SendGrid is an online email hosting service that can be a great fit for small businesses. It offers automated emails and analytics to track customer engagement with sent mail. The platform also allows marketers to segment and target specific audiences through its vast list of integrated services like Salesforce and Shopify.
The interface is user-friendly and easy to navigate, making it perfect for those needing more experience in dealing with digital marketing software or technology. Additionally, Sendgrid has excellent security measures that protect your data from malicious attacks or breaches. Plus, you get 24/7 customer support if anything goes wrong. All these features come at an affordable price point which makes Sendgrid a good choice for budget conscious small business owners looking for reliable online email hosting solutions.
Postmark
Postmark is another popular email hosting service that small business owners should consider. It offers a range of features specifically tailored to the needs of small businesses, such as automatic bounce and spam detection, detailed analytics to help track performance, and an API for integrating with other services. Postmark also has tools designed to ensure messages are sent quickly and reliably, ensuring customers receive them in their inboxes immediately.
Additionally, Postmark's customer support staff provides helpful advice on how to maximize the efficiency of your email campaigns. With its reliable delivery speeds and top-notch customer service, it's no wonder why so many small business owners choose Postmark over competing solutions. Postmark is worth checking out if you're looking for an effective email hosting platform for your small business.
Amazon SES
Amazon SES (Simple Email Service) is an email hosting service provided by Amazon Web Services. It provides a cost-effective and reliable solution for businesses to send emails, allowing them to scale as their business grows.
One of the advantages of using Amazon SES is its scalability; it can easily accommodate thousands or even millions of messages in minutes. Additionally, Amazon SES offers many features such as message tracking, reputation monitoring, bounce handling, and more that make managing your company's email communications easier than ever before. Furthermore, the service also has built-in security measures like IP address filtering and DKIM signing that help protect against phishing attacks and other malicious activities.
Titan
Titan is a great choice for small businesses looking for an email hosting service. It offers many features that make it stand out from the competition. Here's why Titan is considered one of the best options:
Powerful spam filtering to keep your inbox clean and secure.

Built-in analytics lets you track emails as they go through campaigns or promotions.

Automated email delivery system to ensure maximum reach with minimal effort.
Titan stands out in terms of performance and reliability compared to other popular services. The user interface makes it easy to set up campaigns and manage contacts, while its integration with third-party applications allows users to access their data across multiple platforms. Plus, pricing plans are highly competitive, especially considering all of the features this powerful tool offers.
500Mail
500mail is an excellent choice for small businesses looking to host their emails. It offers a wide range of features that make it easy and secure to manage business communications. And its reliability makes it one of the best options available today. Here's why 500Mail stands out:
1. Cost-effective plans: With various cost-effective packages, you can choose the right plan without breaking the bank.
2. Advanced security protocols: State-of-the-art encryption and other security measures help protect business data from unauthorized access.
3. User-friendly interface: Easy-to-use webmail portal makes managing emails simple and efficient.
4. Technical support: 24/7 customer service, so you'll always have someone there to answer questions or help troubleshoot any issues quickly.
5. Customization options: You can customize settings such as domain aliases, mailboxes, autoresponders, etc., giving you full control over how your business emails are managed.
Overall, Rackspace Email is an ideal choice for small businesses that need reliable hosting with advanced features at a competitive price point.
Get started with the leading Email Hosting Services today! Sign Up 14 Day Trial
Rackspace Email
Rackspace Email is a great email hosting service for small businesses. It's feature-rich and reliable, making it easy to manage emails in one place. Plus, the setup process is incredibly straightforward. You don't even need technical expertise!
Rackspace Email also offers excellent customer support. Their team is available 24/7, so you will always have someone on hand if something goes wrong with your account or emails. They are knowledgeable and friendly too, giving you peace of mind that any problems will be quickly resolved. Additionally, their pricing plans are reasonable considering the features they offer. Rackspace Email is an outstanding option for small business owners looking for quality email hosting services.
Conclusion
Choosing the right email hosting provider for your small business can be daunting. With so many options, it's easy to become overwhelmed. Before making any decisions, consider the benefits of email hosting and what type is best suited to meet your needs.
Once you've narrowed down your options, take some time to explore each of the 9 best email hosting services available for small businesses; Microsoft Office 365, Amazon SES, Titan, Rackspace Email and 500Mail are all excellent choices. Be sure to review their features carefully and pricing plans before committing. You may find one or more providers that offer exactly what you need at an affordable price.
Why Choose 500apps?
#1
All-in-One Suite with more than 50 apps
#2
Everything you need today and in the future for all departments
#3
Unbelievable value - the lowest pricing you will ever find
#4
Hosted in 6 locations for compliance and blazing speeds
#5
24/5 Support - FREE chat, email and phone
#6
Uncapped features - limits you will never reach humanly
#7
Managed and maintained everyday by a dedicated team
#8
No downtime - comes with a 99.9% uptime guarantee
#9
Supports a number of international languages
#10
We've everything covered - 90k+ trust us with their business
Join the SaaS Revolution
All-in-One Suite of 50 apps

Unbelievable pricing - $14.99/user

24/5 Chat, Phone and Email Support