What is an Applicant Tracking System?
An application tracking system (ATS) assists recruiters in collecting, organising, and tracking candidates throughout the recruiting process. Candidates are hired at frequent intervals in firms with a significant workforce and employee strength. That is when an application tracking system comes into play.
Until the open jobs are filled, the recruiting process is managed by an applicant monitoring system, which keeps track of the applicant's actions. The majority of the time, this software includes applicant management, activity tracking, automated processes, resume parsing, and career sites.
An applicant tracker is a sophisticated tool that assists businesses in organizing candidates during the hiring and recruitment process. These systems enable businesses to collect information, screen applicants, and manage them based on their experience and skill set.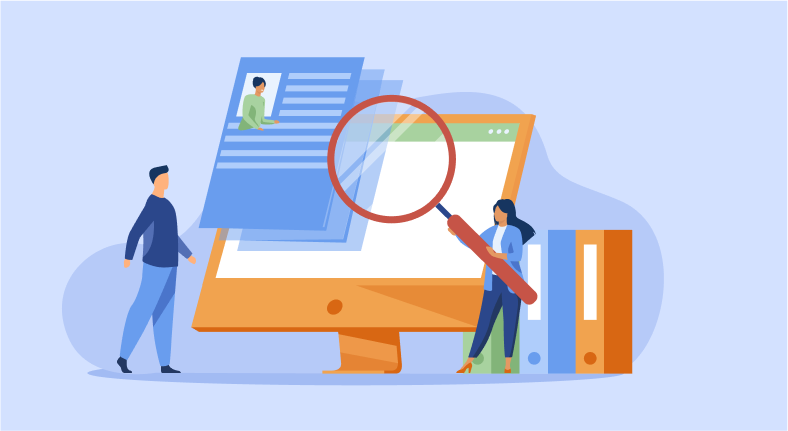 The ATS system is used by more than 90% of Fortune 500 companies. These systems are useful for storing candidate information and keeping track of all interactions with candidates. It facilitates the search and filtering of resumes and other applicant information. Finally, it reduces the time it takes to fill job opportunities and guarantees that firms get the finest candidates for the job.
Benefits of Applicant Tracking System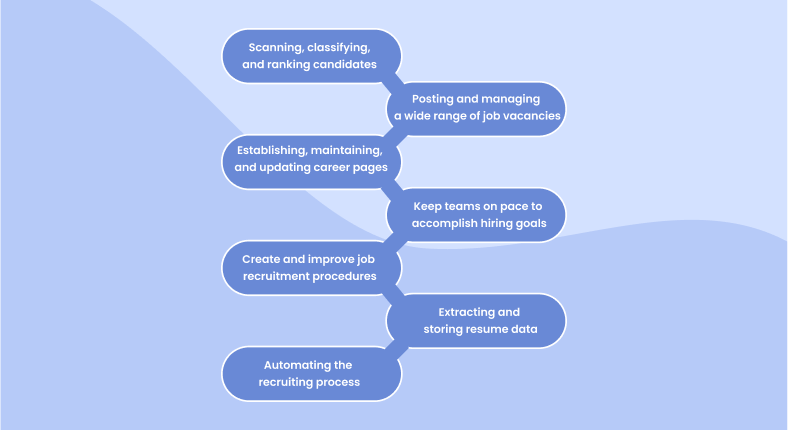 Traditional recruitment tactics, such as spreadsheets and email chains, fall short when presented with today's fast-paced, competitive job market requirements. Recruitment software, with a centralized database, increases the efficiency and capacities of recruiters, hiring managers, and HR departments. The programme provides a wide range of features for increasing hiring team efficiency while attracting top talent, including the ability to:
Scanning, classifying, and ranking candidates
Posting and managing a wide range of job vacancies
Establishing, maintaining, and updating career pages
Keep teams on pace to accomplish hiring goals.
Create and improve job recruitment procedures
Extracting and storing resume data
Automating the recruiting process
An ATS system's strongest feature, along with applicant tracking, is the ease of creating job listings. You may publish an unlimited number of job vacancies and manage each one independently without difficulty. The job postings can also be shown on the ATS software's career page or career portal. A career page is a self-service tool supplied by recruiters to candidates. Applicants may simply discover and apply for employment positions by visiting the career pages.
An applicant software allows you to scan and sort candidates into various categories depending on their skills, departments, and so on. After then, the software easily allows recruiters to track each candidate's activity and verify the state of the hiring pipeline.
After receiving applications and resumes from applicants, you must evaluate the finest ones in order to create a shortlist. But what if you received a large number of resumes? That's where ATS software's powerful resume processing capability comes in handy! You can quickly scan mass resumes and filter out highly qualified prospects with resume parsing.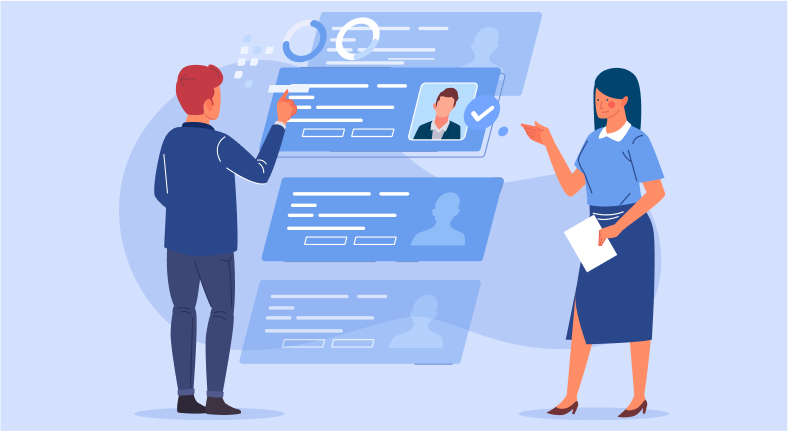 RecruitHire includes several features that help you save time, increase recruiting team efficiency, and ensure uniform processes while improving the applicant experience. Kanban boards, applicant tracker, job management, automation, resume parsing, limitless groups, managing workflows, career site, visual workflow, monitoring activity, real-time notifications, email templates, and much more are among the most significant features.
Conclusion
The talent market is more competitive than ever, and finding the appropriate people has never been more difficult. Hiring managers must adapt to a solution that entirely simplifies the entire hiring process in these conditions. Finding candidates, assessing potential, monitoring interview processes, evaluating performance, making offers, and promptly hiring can all be done with the help of RecruitHire by 500apps. With the right collection of characteristics, all of this is possible.
A successful ATS may turn a reactive hiring team into a proactive, productive, and cost-effective operation. A contemporary, mobile-friendly, easy-to-use, intuitive ATS has resulted in a 118 percent growth in application volume, according to statistics from the annual SmartRecruiters customer survey. It also saved HR professionals 48 percent of their time on hiring-related activities and resulted in a 53 percent faster response time, exhibiting enhanced hiring manager involvement.