What is CRM Software?
What exactly is CRM software, and why do businesses need it? Here are some of the reasons why you should think about getting a CRM system.
The group of businesses that deal with customer relationships and potential leads has become one of the most important accelerating factors for exponential growth and expansion. There was a time when most customer relationships were managed with pen and paper, Rolodexes, a bunch of files, and so on, which had a significant impact on both individuals and businesses. However, the powerful application of digital technology in customer relationship management, business processes, and lead management has created a neural pathway toward crm. Customer Relationship Management made it simple for any business to carry out end-to-end customer-oriented points.
Customer relationship management (CRM) software integrates all of your business 's operations (from sales to marketing to clients) and streamlines metrics and workflows into a single, integrated system. Through personalization and one-on-one customer interactions, CRM software enables collaboration between teams and departments. You can see how revolutionary of an impact it has on customer management by contrasting it with the conventional practises of outdated analogue systems. SaaS and cloud-based CRM work together to scale businesses of all sizes and types, giving them an edge over their competitors.
The Tactic – CRM Software
In order to achieve business objectives linked to boosting revenue through sales, CRM is used. On the other hand, CRM strategy ties together when companies think about enhancing their strategy for customer interactions and relationships. When CRM software is implemented at the core, a great balance between these two occurs.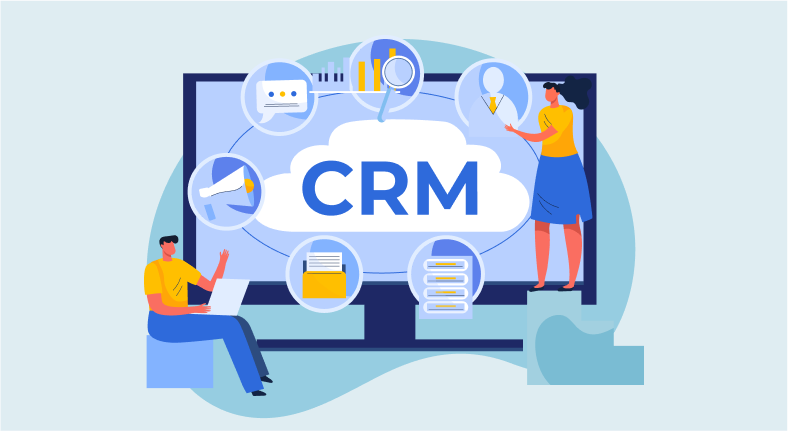 Every goal is achieved when strategic planning is taken into account, and CRM software is an important strategic decision you need to make if you're worried about developing strong customer relationships or generating leads.
What Happens if You Don't Have a CRM System?
If you are a business owner, you are aware of the critical importance of solid customer relationships. Therefore, having a CRM means that your company has a high bouncing-back philosophy. Why would your company benefit from investing in a CRM system? Here are the difficulties we hear from our clients because we are a significant and widespread player in the CRM environment:
Improper Lead Management
When your sales team is effective and responsive, potential leads will come to you. How long would you manage your leads by relying on a phone system or abandoning the traditional method? Without CRM, your company is like a shining sun hidden behind dark clouds. Because there would be no effective communication with your leads, you would see yourself ending before you began the journey to grow and expand. What do you think your business would be like if they weren't there to keep it running? The CRM system prepares you for real-time scenarios in which you can view conversations, deals, and project scenarios. The performance of the sales teams improves.
Ineffective Account Management
Are you missing important dates? Are you having trouble keeping track of deals? Is there a lag in cross-team coordination? Then you're overlooking the true rules of the business game. As your sales disappear, so do your accounts. Missing events for your valuable customers will be a long haul.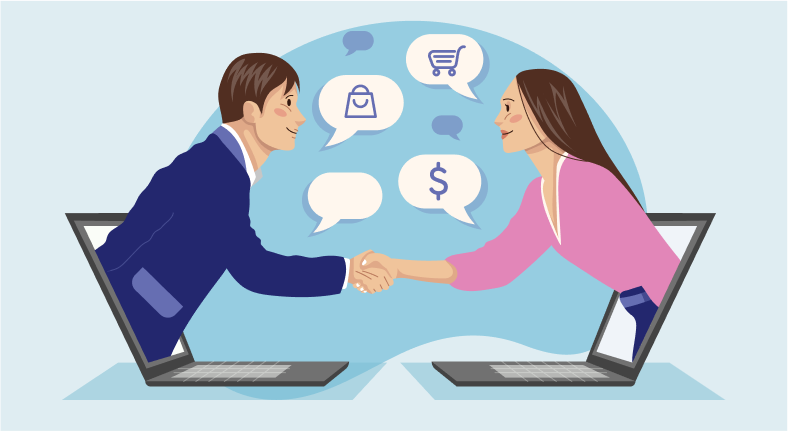 CRM solutions monitor every account's activity. CRM software helps to maintain a perfect relationship with an account.
Difficulties while Locating Customer Data
Earlier, businesses kept a long list of files such as spreadsheets, sticky notes, emails, and so on. However, all of these tools limit the team's ability to be visible and make decisions quickly. A small amount of customer data is manageable, but what if the customer base grows? It becomes difficult to manage; a harsh reality.
Unable to Identify Blind Spots in Sales
The more potential clients who come in, the faster your business will grow. Furthermore, most sales teams must conduct research on customer needs rather than simply responding to their inquiries. Without CRM, clear pitching on customer wants and identifying the lacking aspects is impossible. Identifying only contributes to 25% of understanding.
The Shortfall of Customer Service
What happens if blind spots are not covered? Simply put, declining customer engagement has an impact on your business. From a large potential client base to very few - a consequent decline pushes you to stay away from aligning with the business's inclined aspects.
Increased Time Efforts Across Processes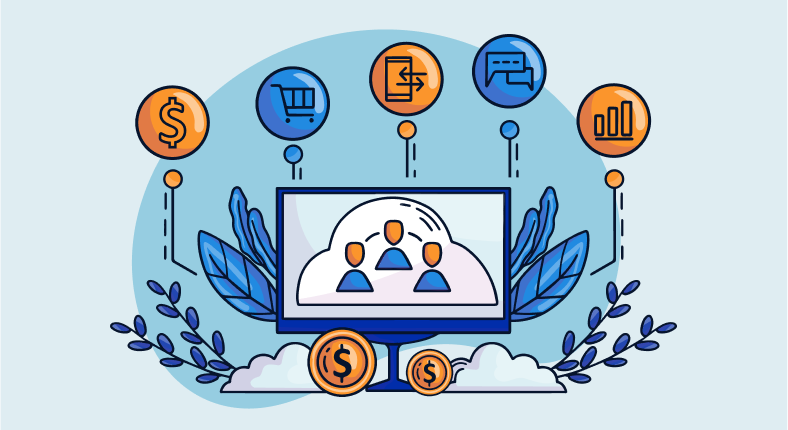 The true inefficiency is here: increased manual entry efforts to generate reports. It's more than just selling; it's more than just dealing with potential customers; it's time-consuming. Furthermore, there is a chance that you will not have complete information on your clients. CRM records every detail about your customer, from contact information to social profiles. CRM generates reports dynamically based on the history and behaviour of clients and various teams.
Conclusion
Lack of confidence in scaling up, missing out on critical client aspects, and being unable to streamline processes are all major pitfalls. If you believe you need to improve your processes, it is time to invest in a suitable CRM solution for your company.
One of the scenarios described above may have struck you hard, and crm.io is a leading solution recommended by 500apps and endorsed by the most successful business owners. It is the right software to invest in, and it has the potential to optimise every aspect of your business.