An email tracker monitors whether or not an email has been opened, which links have been visited, and which attachments have been read. This enables firms and people to understand whether their email was effective in establishing interactive interactions with their prospects.
Email tracking is simply a way of tracking the delivery of email messages to the intended recipients. It entails implementing a digitally time-stamped technology that can trace the precise day and hour of the email's reception or opening. It can also detect the recipient's IP address.
How Does Email Tracking Function?
Email tracking is a process that uses software to track when someone opens an email and clicks on attachments. This software places a discreet image pixel in the email that allows the sender to determine when the email was opened and by whom. This information can be useful in determining whether the recipient received the email and if they clicked on the accompanying link.
Why Perform Email Tracking?
Email monitoring may be highly useful in a variety of ways. Understanding why we track emails allows us to identify how we may utilise it to our advantage. Some of the advantages of email tracking are as follows:
1. Helps Save Time
It makes no sense for a marketer to keep sending mail to someone who isn't interested in opening it. When an email marketer discovers such people's email tracking, it is clear that it is time to move on to more receptive prospects. This saves time and makes emailing more efficient; it also guarantees that the brand's reputation is preserved. This is because sending emails to non-responsive prospects on a regular basis is considered spamming.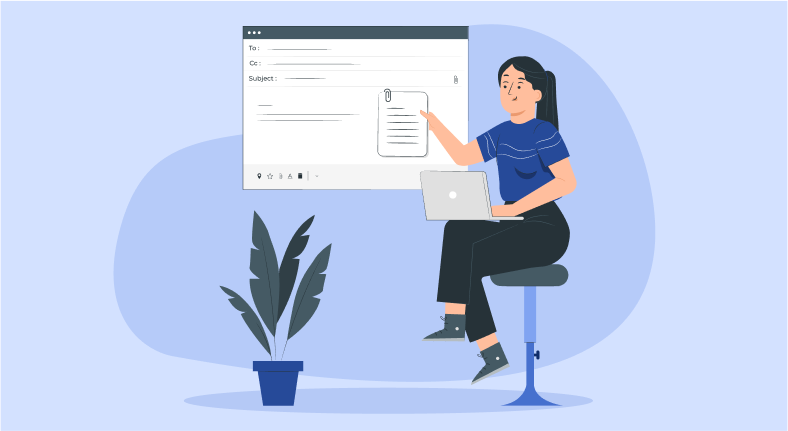 2. Makes the Emailing Relevant
Email tracking can help you calibrate your emailing strategy to make sure your messages are relevant to your recipients. For example, if a prospect has opened your email several times, you can conclude they are interested in your offer. You can then take advantage of that interest by sending a follow-up email. Plus, you can tell if your follow-up email has been read.
3. Refine the Email list
Email monitoring helps you to filter your list of people who aren't interested in your product or service by letting you know who opens your email and who doesn't. This will assist you in refining your list and making it more successful.
4. Email Tracking to Improve Business Prospects
Email tracking enables organisations to enhance their prospects in ways that are not always obvious. If someone reads your email, for example, it may imply a high degree of interest. So, if you send another email and get a $100,000 deal, you'll be glad you have email tracking software installed.
Ways to Track an Email
The answer to the question of what email tracking is should be obvious by now. Email monitoring software such as OpenedorNot makes it simple to trace emails. However, it would be prudent to adhere to a few ground rules. Let's have a look at what these may be.
1. Use Proper Email Tracking Practices
You would be wise to include appropriate recommendations in your organization's privacy policy so that those who subscribe to your email are aware that tracking notifications have been enabled. Of course, you must guarantee that these requirements are followed before beginning email tracking using a mail tracker. It is also necessary to guarantee that these are followed.
2. Installation of Email Tracking App
As earlier mentioned, a decent email monitoring programme will notify you when someone opens or clicks on an email you send. There will also be real-time information on the precise moment and number of times the email was opened. As you might expect, this will provide you with an excellent indication of how effectively your email marketing strategy is performing.
3. Use the Contact Profile Feature
Many email monitoring software have a contact profile function that helps you see who you're mailing to and when. This allows you to view the name of the firm for which the intended receiver works, as well as the stage of communication with the individual and the relevant chronology. Naturally, this knowledge puts an email marketer in a highly favourable position.
4. Email Tracking and Growth
An email monitoring tool, such as gmail tracker, is an email intelligence tool that enables a company to achieve remarkable development by maximising the power of content. This tweet demonstrates how essential email monitoring is to individuals - new email tracking software and techniques are continuously being enhanced. The email tracking pixel, on the other hand, remains vital to the effectiveness of any email marketing tool. You may have the most extensive email marketing efforts, but they will be ineffective until you manage what happens to your emails. You must know whether or not emails are being responded to or whether or not links in emails are being visited. You won't be able to succeed if you don't know the answer to your emails. Without good tracking, email marketing cannot help your organisation develop.
This is especially true if your reach is vast. Without email tracking, you'd have to wonder if you'd previously contacted a specific target recipient. Perhaps you'd want to know when you last communicated with them. You'd wonder if some of the intended recipients had already responded or if they needed to be followed up on. You also wouldn't know whether your team members had previously contacted the prospects you're sending to. You may need to check over your sent emails or the Excel sheet with prospect information to figure out what's going on.
Email monitoring softwares like OpenedOrNot can easily address all of these issues. The days of just writing an email, sending it, and waiting for anything to happen are long gone. You have no clue if the intended recipient received the email, whether they opened it, or whether they bothered to read the attachment you so desperately want them to read. You don't think multinational corporations like Walmart, Amazon, and Apple are unaware of what happens to their marketing emails? No way. They are aware of your email response. They know whether or not you opened it, the headline you most likely clicked on, the product photos that piqued your interest, and so on.
You may obtain a wealth of information about your possibilities, including the following: - The date and time the email was opened. - The prospect's IP address - The prospect's browser - The operating system, as well as the prospect's version. - The prospect's gadget of choice. - The prospect's device's screen resolution. - The necessary cookies. So, email monitoring effectively puts you on top of the email marketing process, allowing you to supervise it in great detail. Within your existing email system, you may employ email tracking software. You may be content with your current email marketing system, but that doesn't mean you won't gain greatly from an overhaul.
The great thing about technology is that it is constantly developing, and new email monitoring software is a prime example. It enables you to completely utilise your existing data. You may use it to arm your sales staff with the vital data they need to send email communications to prospective buyers at the optimal moment to get the most responses.
When you think about it, email marketing is a lot easier than publishing on social media every day or putting in a lot of effort to create the appropriate type of blog campaign to attract people that could ultimately convert. Email makes everything much easier. You speak directly with someone you know is a potential prospect, and email monitoring allows you to gauge their level of interest so that you can tailor your message accordingly.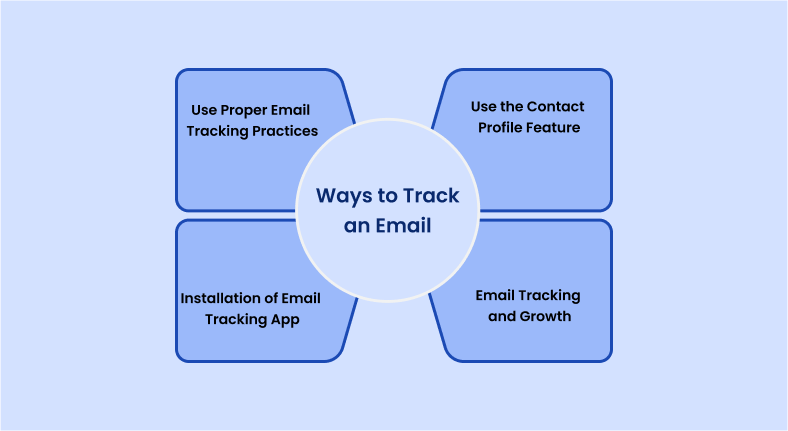 Email monitoring software simplifies the process of running a successful email campaign that can close a sale. Email provides a variety of advantages over other kinds of communication, including the capacity to collect feedback, distribute customised information, market a product or service, and communicate with a huge number of people. Email is also an asynchronous medium, which means that neither the sender nor the recipient must be online at the same moment, making it extremely convenient.
Because companies operate in a highly competitive environment, it is critical to put one's best foot forward when engaging with consumers in the appropriate manner and at the appropriate time. The faster and more efficiently it can be done, the more successful one's sales and marketing efforts will be.
Email marketing done correctly with the assistance of email monitoring software is the only way to do this. Fortunately, there is a wide range of email marketing software on the market that can be used with any email provider. Once the programme has been downloaded, it is relatively simple to tailor one's email campaign to achieve the greatest potential results.
Email has been around for a long time, and many people believed that its days were limited, especially with the arrival of social media, but it has managed to hold its own. This is due, in large part, to the fact that email marketing has grown very focused on the advantage that email monitoring technologies give.
Email monitoring softwares, such as one that checks for gmail read receipt, has become a more effective marketing tool over time. It makes no difference what sort of business you own or what organisation you represent—if done effectively, email marketing will perform just as well for everyone. Organizations ranging from Fortune 500 corporations to mom-and-pop shops are reaping the benefits of email marketing. Despite the hype around SEO and social media marketing, the plain old email is still the most effective approach to achieve results.
Any company that ignores this is doing so at its peril. Of course, it is essential to remember that a great email campaign is incomplete without the assistance of a new generation of email tracking software. To understand the influence of email monitoring technologies, consider the amazing triumphs that some of the most well-known firms in the world have had as a result of their email marketing campaigns. If you haven't yet installed email tracking software, now is the moment.
Conclusion
Overall, email tracking can be a helpful way to manage your time and stay on top of important conversations. However, it is important to use this tool sparingly and with caution, as it can easily become a form of digital stalking. OpenedOrNot by 500apps is mail tracking tool that monitors all emails and links and gives gmail users with real-time updates. Although if you are not careful, you could end up accidentally invade someone's privacy or causing them distress.