Having a detailed understanding of customers' choices do wonders for businesses. Businesses always need form this information to design campaigns and serve them what they would like to consume. This not only helps in selling products or services but also develops a meaningful relationship with your customers.
But how can you get this information by asking relevant questions? That's where form-building software comes into existence. Form building software helps create visually appealing forms that can help businesses collect important information about visitors and converting them into leads to nurture them in a way that they would become customers.
What is Form Builder?
Form builder is not just limited to information lead management. Its use cases go beyond that. Students can use forms for their school or college projects, internal organizational teams use forms to collect employee information, and much more.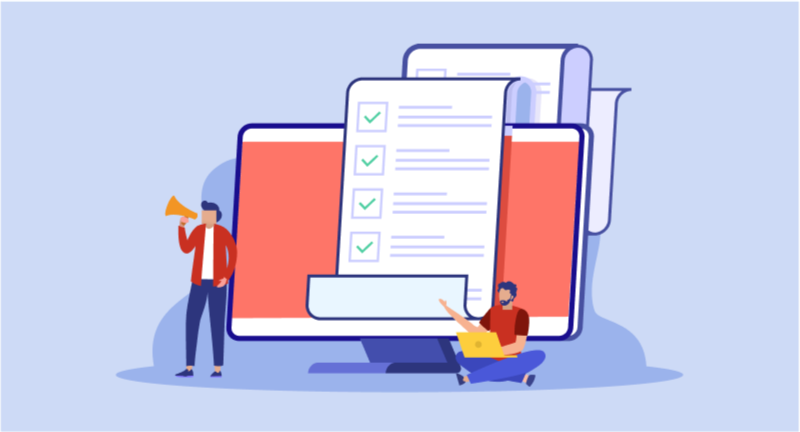 In this in-depth article, we'll shed some light on how the form builder software works and how you can make the most out of it to master information collection and management.
Functionality of Form Builder Software
The functionality of form builder software solutions depends entirely on the architecture it's built on as well as the features that it offers.
It's essential for form building software to provide drag and drop functionality to the user to easily create forms that can help them create interactive forms in seconds.
Typically, all form builder solutions also come with responses management functionality where the owner can receive and analyze all responses and make data-driven decisions.
Usually, once the form is created It will be shared on multiple locations like owner's website, social media channels, other friendly websites, and others to collect information from multiple entry points.
Some of the best form builders also come with third-party integrations that help you add more functionality into your form and helps you succeed. Best Features of Top Form Builder Software There are a plethora of form builders available in the market but only a few ones can actually fulfill your unique needs.
Form builders that come with some of the best features available do not only help you create forms and collect information in a modern way but also help you transform the lead generation and nurturing process.
Features of Form Builder
Here are some of the best features you should look for in the form builder software.
Drag-and-drop Functionality
This is a must and new normal for all form builders. Nowadays, users want lightning-fast and easy-to-use access to all tools.
Having drag and drop functionalitywhy-drag-and-drop-form-builder-is-effective helps users to create forms in seconds. Users need to pick the fields and options that they want to have in their forms and add them to your form. Users can then just lift and arrange it the way they want to create forms speedily.
Third-party Integrations
Having more third-party integrations always simplifies the way your work be it a form builder software or any other.
In terms of form builder software, having third-party integrations like Google Drive, OneDrive, Stripe, Agile CRM, CRM.io, Copper CRM, etc and online signature solutions help you add additional functionalities into your forms.
These extra features make your form more interactive and help you create a better user experience for your customers while filling in the required information.
Form Response Analysis
This is something all form builder software should have. Having a reports and analysis features help you make better decision and consume the information in an appropriate manner.
Having these features also gives you an ability to prepare your campaings where they would not appear intrusive and would appear more natural and you can collect more information.
Numerous Themes and Templates
After having a rich user experience, the next thing that you need is a stunning user interface. And that's where templates play a key role.
The best form builders come with some state-of-the-art templates and themes that can be used for various scenarios.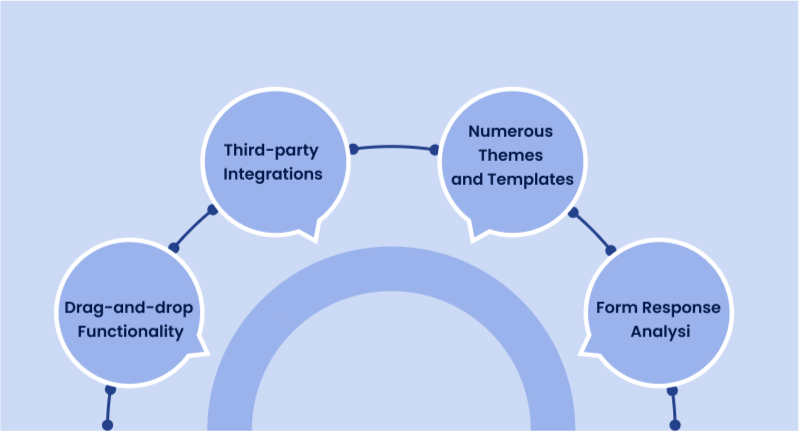 Let's say you want to create a signup form or an opt-in, you can create that with the form builder application by picking up the right templates.
Having a theme such as forms for the email newsletter and creating forms accordingly also help you enhance the visual aspect of your form and improve user interaction.
How to Choose the Best Form Builder Software
Tailored for your needs Choosing the best form builder software always needs to be tailored for your needs. It's essential to analyze your needs and your unique requirements that'll help you assess your demand and search for the tool accordingly.
Having enterprise-level software for small and medium-sized business needs will be a huge misfit and you may come across various problems while implementing the tool.
Easily Deployable
Going for a tool that's easily deployable on your legacy system will help you work with a great streamlined experience.
Choosing a SaaS-based product like Forms.io that can be operated by firing up a browser always do wonders for you.
Cost-Effective
The new tool that you're buying should always fit your pocket. There's no use in going for software that is expensive when the same things could be done with the help of much affordable yet powerful software.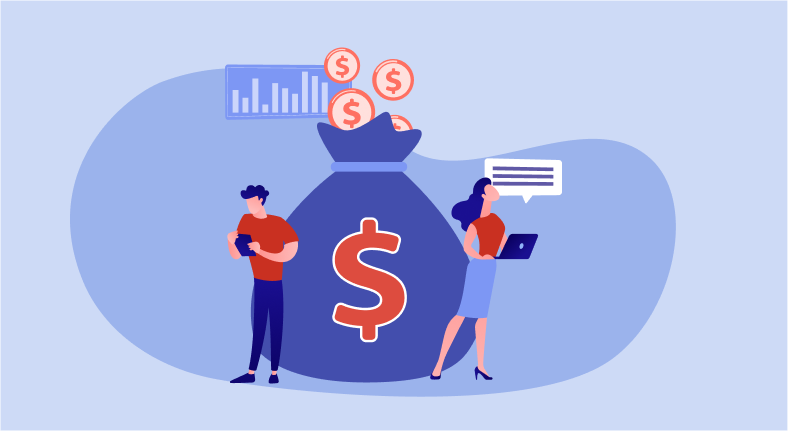 Doing competitive analysis, meeting numerous vendor providers will always help you make the decision of going for a tool that's cost-effective and fulfills all your unique requirements.
Compatible with Legacy System
The software that you are bringing into your system has to be completely compatible with all your legacy systems for smooth operations. Make sure the new software has integrations with all the third-party services that your team uses.
This is all about form builder software that businesses should always keep in mind. Form builders are great to create stunning forms that can help you collect information in a fast and natural way.