Project Management Software is used to manage projects. The software's main objective is to assist in resolving project management issues like tracking progress, making sure that all tasks are performed on time and within budget, and providing reports on the project's status.
Project management tools come in a wide variety today. They can be largely divided into three categories: Enterprise Project Management (EPM), Business Process Management (BPM), and Project Portfolio Management (PPM). A higher return on investment (ROI) and better resource allocation are just a few benefits of employing project management software, along with enhanced productivity, improved performance, and increased customer satisfaction.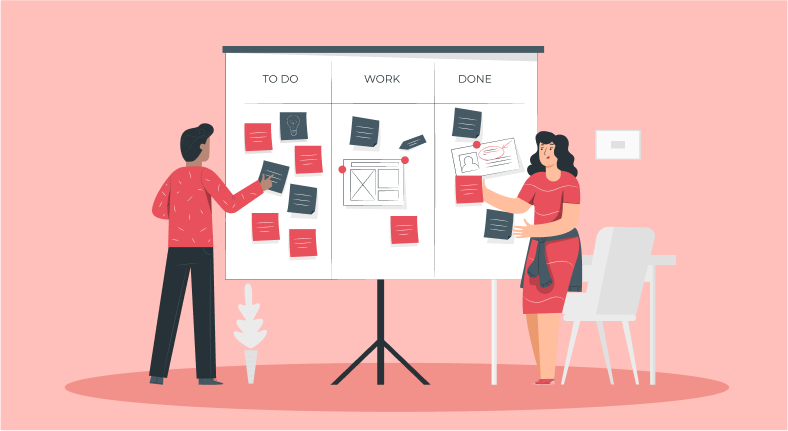 The platform and tools provided by project management software enable managers and teams to plan, organise, and carry out all parts of project planning, including the amount of time allocated to tasks and projects. Project managers and complete teams may manage their budgets, quality control, documentation, and project interchange with the help of project management software. It is used in a variety of industries, from Project Planning to resource allocation and planning.
Project management software is an effective tool that allows companies to boost their competitiveness and differentiate themselves from the rest of the industry. Project management tools can be utilised by project managers and specialists like dispatchers and risk managers as desktop software or as standalone applications. Project planning, time management, resource allocation, and change management are all possible with this tool.
Implementing agile project management into your project will empower you to focus on continuous improvement.
Benefits of Project Management Software
Some of the main benefits include:
Helps you in managing and controlling organisational resources

Enhance the efficiency of projects

Improve collaboration with clear transparency

Gain visibility with your team

Provide updates with your stakeholders

Plan and share your work

Manage budgets and deadlines

Gain insight with reports
A project is a relatively short endeavour with a set start and end date that an organisation undertakes to achieve a specific goal or set of goals. Projects' size can be as small as organising a birthday party for your child or as big as building the world's tallest building. Different organisations use different Project Management Software to manage their projects. To help you choose the best tool for your Project Management needs, this article will discuss how organisations use project management tools and what the common features are. Project Management Software is typically available as a desktop application or web-based app, where users can log in to their account, create projects, add tasks, assign people to the task, set deadlines for tasks, and much more. There are free (basic) versions available for some Project Management Software such as Microsoft Project. However, other premium (paid) versions come with additional features such as access to templates.
Project management Apps help you track all kinds of projects, whether you're launching a marketing campaign, developing a new product, or developing your website. Project managers, teams, and operations managers can all stay on the same page by using Project Management software to understand how teams are structured and operate. Overall, companies gain from tracking the development of initiatives and campaigns as well as the distribution of resources across organisational tasks. A Project Management system can be used to schedule tasks, forecast completion dates, and distribute resources once a team has been put together and resources have been listed. Software-as-a-Service (SaaS) Project Management Solutions enable teamwork, successful project completion, customer satisfaction, and repeat business. Task distribution, time tracking, budgeting, resource planning, team collaboration, and many other features are among the functionalities.
The project leader assigns work, determines what needs to be done, and then releases work for someone else. Once assigned, a group of customers can discuss, share and edit a project. All stakeholders must mark a task as completed and receive updates on its progress. This tool is helpful if you want to keep track of the time spent on specific tasks or projects while working on project-based work, such as in an agency or creative organisation. It can help to minimise time wasted on activities like viewing files and data or updating schedules and timetables. Previous team records are useful to the current project and can be retrieved in a management system. For tasks related to individual projects, there are many tools available.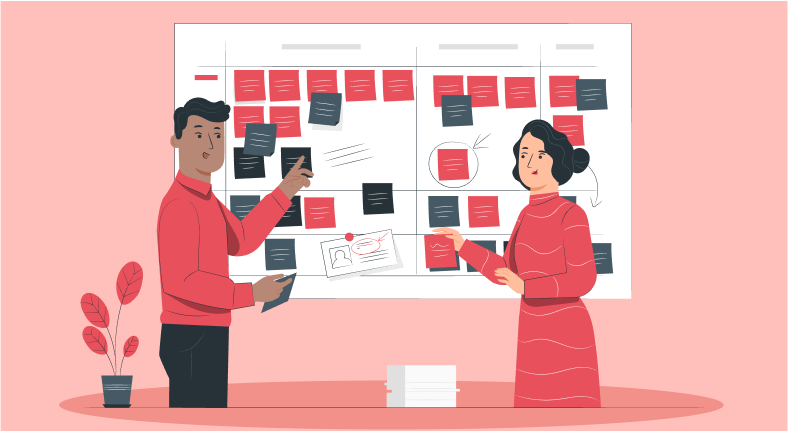 There are specialists and One-tooling for resource planning, communication, Task Management, creating Gantt charts, creating reports, managing digital assets, and managing requirements. Communication, file-sharing, and Task Management Tool are other options.
Depending on the maturity of the software it can manage time management, budget management, resource allocation, communication, decision making, quality management, planning, management systems, and financial, cost management, planning, and planning. If you are not sure where to begin, there is a library of project template libraries to start your project with one click. With Projectsly, you can manage your project the way you want with Kanban boards, lists, organised tasks, time tracking, and observing how your day goes.
Projectsly provides an entire suite of social collaboration, communication, and management tools for your team. It is a Gantt chart diagram-based Project Planning Software for collaboration between internal and external teams. Gantt's diagrams can be considered a high-level Kanban board for planning with a structured workflow.
Conclusion
Task management system offers a summary of all completed, ongoing, and planned projects so that any bottleneck can be avoided before they cause a disaster. Managers can create project schedules and assign tasks by scheduling project completion dates and deferring some of a major project. Because of this, it is important for us that our Project Management Software offers real-time resource management so that we can update project plans and deadlines, communicate changes in scope to the team, and release slots.
During a project, there is a high probability that the scope will expand and that the project will deviate from the original plan. Team collaboration is inefficient and is done through chat programs and email threads. The professional services project life cycle is a four-stage procedure that progresses through every stage of the project until it is finished.