What is Social Media Management?
What is Social Media Management talks about monitoring and participating in conversations across social media platforms to increase social reach and visibility.
Let's briefly understand what is Social Media Management!
Social media management is the process of handling an organization's social media presence. This involves creating and publishing content, monitoring and responding to comments and messages, and analyzing data to track engagement and understand the audience. It can also involve paid promotion and advertising on social media platforms. The social media management is generally handled by a social media planner for any brand, organisation or, an influencer. A social media planner creates unique Social Media Marketing Strategies for businesses to use the marketing and advertising possibilities of various Social Media Platforms.
Social media management is comprised of three social media disciplines: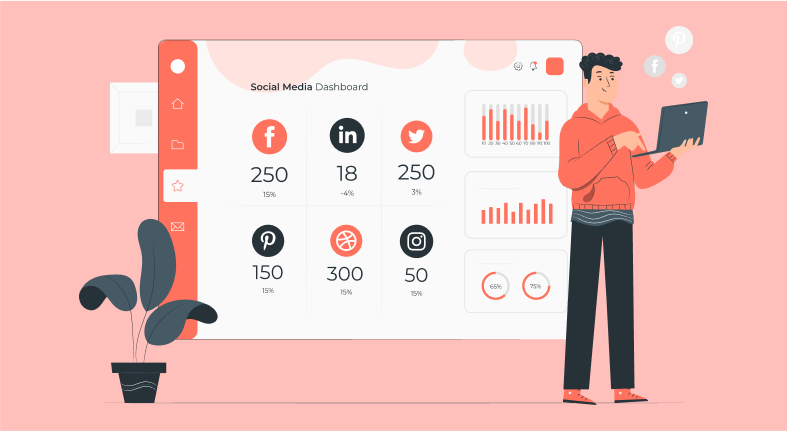 Social listening - Monitoring and collating everything spoken about your business, its products or services, rivals, and the industry as a whole on social media.
Social analytics - The process of obtaining information from social media interactions and turning it into structured insights that lead to better data-driven business choices.
Social engagement - The act of connecting with consumers via social media, either one-on-one or in groups, to create connections or handle customer concerns.
Multiple sites, including as Facebook, LinkedIn, Twitter, Pinterest, and YouTube, are typically used in a comprehensive social media management approach.
A social media scheduling tool simplifies the administration of all your social media needs, including as planning, posting, scheduling, and monitoring.
Conclusion
The practise of monitoring, maintaining, and engaging with social media platforms in order to build a favourable online presence for a company or individual is known as social media management. It include producing material, monitoring activities, and interacting with people in order to create a good experience that reflects the business or individual.