What is Team Chat Software?
Teams.cc is team chat software that allows users to exchange instant messages while also providing sophisticated capabilities such as phone and video conferencing, real-time alerts, and many more.
Email communication is a fantastic approach to engage with your company's personnel. However, additional technologies may be required when teams desire to interact more efficiently. Investing in the correct communication tools guarantees that your team engages in real time. This is where team chat software may help. This review explains what team chat software is and why you should use it in your organization.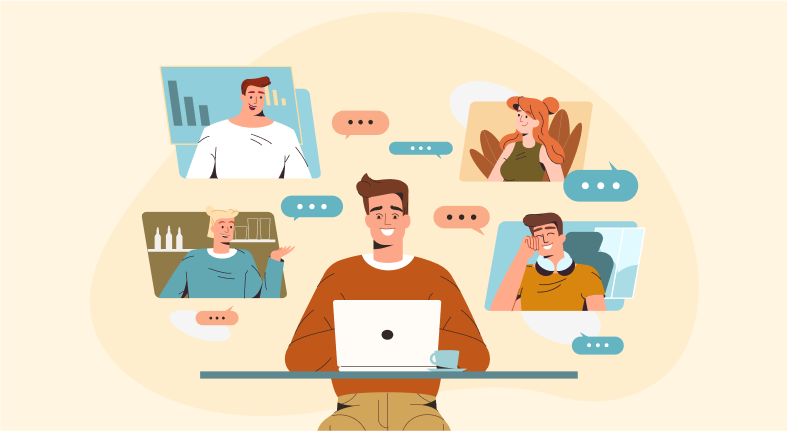 More About Team Chat Software
Before identifying the top team chat software available online, let us establish what this application is all about.
Team Chat Software Defined
A communication tool that enables active collaboration with your coworkers in a secure setting is referred to as Team Chat Software. Even though you would think that this is just another corporate communication tool, team chat software performs other functions as well. Using team chat software, you can effectively collaborate with your teams while also performing other important duties like organizing video meetings and establishing connections with individuals across the world.
How Does Team Chat Software Work?
A team chat tool unifies the communication between all of your teams on one platform. As will be discussed later, this opens the door for more team collaboration as well as a host of additional advantages.
Benefits of Team Chat Software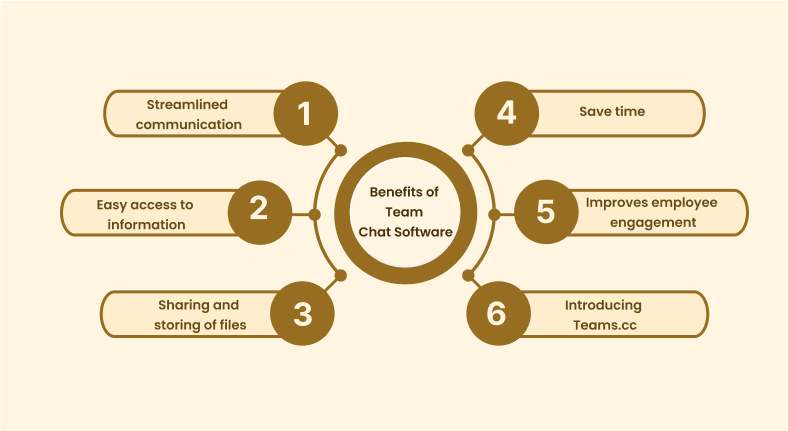 Streamlined communication Using traditional communication channels like email or phone conversations is no longer necessary with the proper team chat app. Team chat software, on the other hand, enables communication within a single dashboard for your team. Even when some of your teammates aren't available, this makes it simpler to follow the dialogue.
Easy access to information Information is simple to access at any time because communication takes place in a single location. Any team member with access to the software, for instance, can obtain any documents or other data exchanged through team chat.
Sharing and storing of files You may effortlessly share and store digital files on the cloud with the help of a good team collaboration tool. The best aspect is that your data is securely stored as a result of the security protections that your vendor provides. This is something you must be sure of before selecting any programme.
Save time In some situations, email communication could be desirable. It should be mentioned, nevertheless, that this method of communication could not be as successful and efficient. Emails, for instance, are simple to ignore, and you might not get the response you're looking for immediately away. Team chat software, on the other hand, gives you quick feedback from your teams. Time is saved, and productivity is raised.
Improves employee engagement The team chat software allows for the topical organisation of conversations. This implies that the software need not be utilised only for professional reasons. Instead, they can utilise this tool to openly address pertinent topics that will advance both their professional and personal development.
Now, which is the best team chat application that small and large businesses can turn to?
Introducing Teams.cc
One of the best platforms for changing how you communicate in your business is Teams.cc. With unlimited messaging, channel management, safe file sharing, in-app video chatting, and dozens of other potent productivity capabilities, this software enables your team to interact effectively. For more functionality, the collaboration software can be connected with other applications. You may integrate this tool with apps like email, calendar, CRM, and helpdesk, for instance. Much more, the programme is quite reasonably priced; you can subscribe for just $14.99.
Features To Lookout For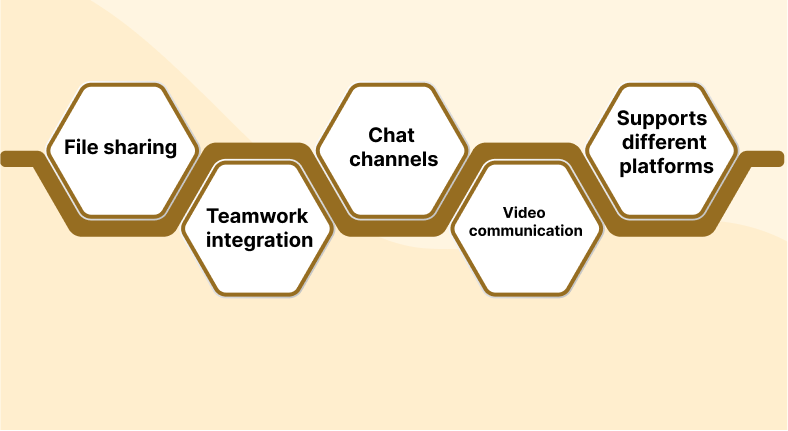 You may think of comparing other options of team chat applications. If this is the case, you need to consider looking for the following features:
File sharing
Teamwork integration
Chat channels
Video communication
Supports different platforms
Conclusion
It's time to use team chat software to change the way your teams communicate. You should think about locating the greatest solution that satisfies your business needs for better collaboration, engagement, and increased production. We've already recommended that you use team collaboration app by 500apps. This is a useful tool that is reasonably priced. Additionally, you can benefit from the useful communication tools it provides.