What is Website Building Software?
NinjaSites allows you to create an online presence in five simple steps. Create your website without coding by utilising website building tools.
Creating a website is the foundation of every business. A website reflects brand identity, updates about the company gives a portfolio about the organization, lets employees be aware of work culture, and most importantly, gives a perspective to envision the company's future and its core services or solutions, whether it is a B2B or a B2C; a startup or a huge organization, where 30,000+ employees work. A website creation software fulfills the function of all of the above and allows people to connect more.
NinjaSites is well-known for its simple yet appealing advanced features for creating the ideal website for your company. The probability of expanding and creating a brand in online competition is greatest right now, but your option of adding a value proposition for an online business ultimately determines where you stand in the near future.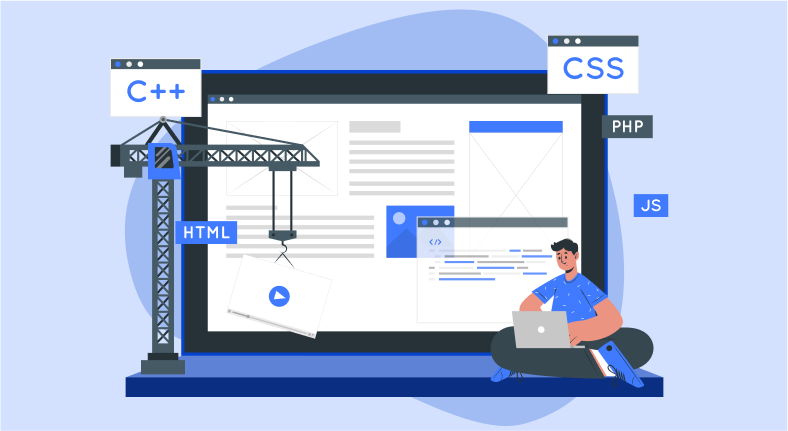 Businesses build websites with several inner pages to either build a brand or interact with a larger target audience. The pandemic impact has transformed firms to boost online platforms. A website on its name is copyrighted, whether it is a startup or a major corporation. A website maker or builder enables you to list the services or solutions you provide, so improving the end-user experience and increasing consumer engagement. Furthermore, the business's fate is to increase its customer base and grow proud of the mastery-level service that it reflects via numerous dimensions, methods, and verticals.
5 Things to Know on How to Create a Website Building Software from the bottom line
The concept of an online website maker is not new. However, there is a dilemma, particularly for startups. Creating a website is easier with NinjaSites. Here are the steps to building a website from the ground up and making it completely functional and user-friendly using NinjaSites by 500apps.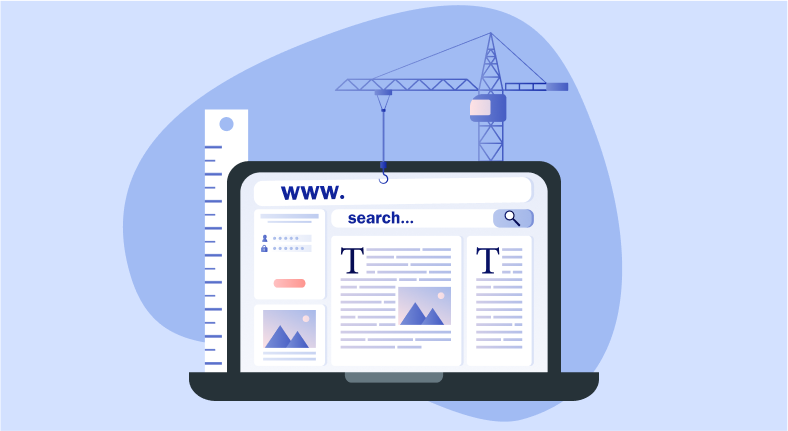 1. Choose the right website builder:
Selecting a webpage builder from among the numerous vendors is a difficult task. There are several website providers, such as NinjaSites, WordPress, and Wix, and each online website builder is distinctive in its own right. In this situation, we must analyze the website's responsiveness, SEO standards, user-friendliness, interface, navigation from page to page, internal links, social media platform connections, redirects, and much more.
2. Identify the purpose of the website:
Why do you need a website?

What's the purpose of it?

Is it because of building a brand identity?

Is it because you want to drive more sales through enhancing engagements?

The most important step to targeting the proper target online is to recognize these and respond.
3. Determine the domain:
The domain name can be chosen based on the business's goals and the above factors. Either your vision or the name of your business should be reflected in the domain name. The domain names on your website can vary to reflect the different products or services you provide. The HTTPS:// for your website must also be taken into account when choosing the domain. The SSL certification and yearly plan keep your website safe and users can open it anywhere they could. The target location of your firm should also be taken into consideration. The domain name varies depending on the company policies, such as whether it is profitable or not, local or international, etc. These factors influence how you choose the domain names for your website.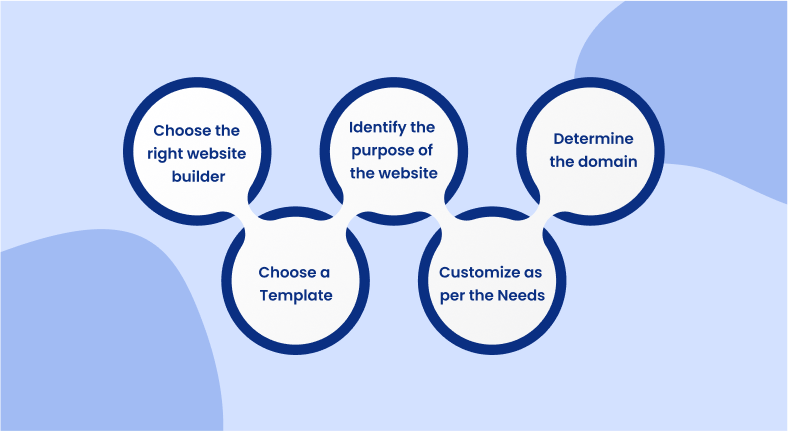 4. Choose a Template:
NinjaSites offer a large number of established templates, or you can simply add your own. Its adaptability makes website building simpler and less complicated. Most people only anticipate the drag-and-drop interface's simple addition of graphical or animated elements, films, photos, and much more. Therefore, we took the same course to improve the user experience.
5. Customize as per the Needs:
The software for building a website online has adjustable choices. Either you can code to the specifications in the front-end and back-end, or you may play with the existing options. With the aid of NinjaSites, you may alter the font, colour, animations, or add HTML pages. Additionally, there can be adjustments that happen. You also have the freedom to customize the website to suit your demands, which is for your convenience
Conclusion
In conclusion, website building software is a great way to create a website without having any prior experience or design knowledge. There are many different software options available, so it is important to do your research and find the one that best suits your needs. Once you have chosen a software, be sure to take the time to learn how to use it, and you will be on your way to creating a beautiful website in no time!