Time tracking is the act of tracking time while working on tasks and projects. Timekeeping records go all the way into the prehistoric BC era. Around 3500 BC, the Egyptians made the first attempt to keep track of time by using obelisks and the shadows cast by them when the sun shined on them. However, it wasn't until 200 years later that workers would receive payment for their efforts and that their wages would be documented using Cuneiform writing. Workers were paid during this time with food or beer for an entire day's worth of beer. Hourly rates and employee time monitoring weren't yet a thing.
In this piece let's dig deeper into what is time tracking.
Although hourly wages weren't a thing in the past, people were gradually moving towards it. It took almost 1,500 years after The Code of Hammurabi was written before the first set of project fees were recorded. Certain occupations were granted fixed-rate wages under several of its laws. Additionally, wages would vary depending on the social standing of the consumer.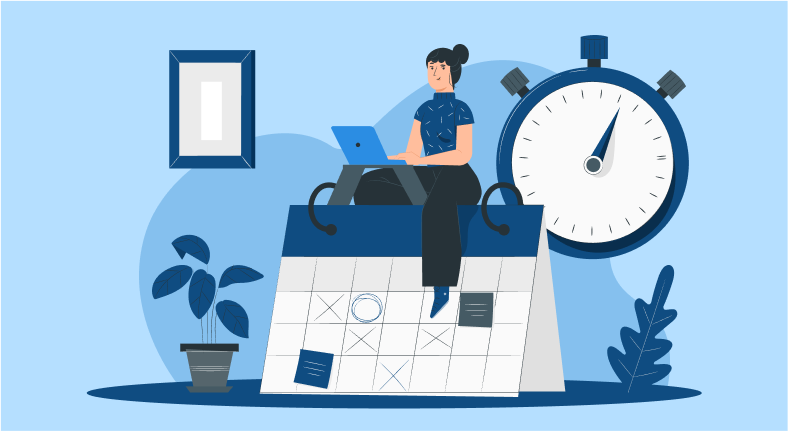 And throughout the years, individuals have continued to measure time in different ways while still paying their employees a fixed wage for the full day or relying on inaccurate employee time clock. However, it wasn't until the industrial revolution and child labour that the government got involved and regulated the number of hours children can work. When Willard Bundy invented the employee time clock in 1888, employers all over the country began utilising technology to compute the hours their employees worked, which became recognised as the first employee time tracking software.
While it wasn't perfect, it marked the beginning of hourly work with employees being compensated for the time they worked. The employee time clock evolved through time, and then, the first employee punch card system was created in 1979. Although punch cards were an effective solution, workers quickly discovered flaws and began committing various sorts of time theft. Buddy punching is a frequent type that is still used with punch cards today.
However, as technology advanced, more effective forms of employee monitoring software began to emerge. To mention a few, digital spreadsheets, time monitoring solutions, and biometric time clocks.
Businesses began to discover that recording their employees' time could be used for more than just processing payroll as newer techniques of time tracking and access to automatic time tracking systems became available.
But, before we discuss how time tracking helps corporate performance, we must first understand the difficulties that businesses have that can be solved or handled better with advanced employee time tracking.
Common Business Problems
Real time employee monitoring can help to solve several business difficulties. Let's look at a few of them to better understand what time tracking is and the issues that businesses face.
Lack of Profit
Profitability is a typical issue for most small enterprises. There are several reasons why a firm may not be profitable, but one of the most basic is that its expenses are far greater than its revenue.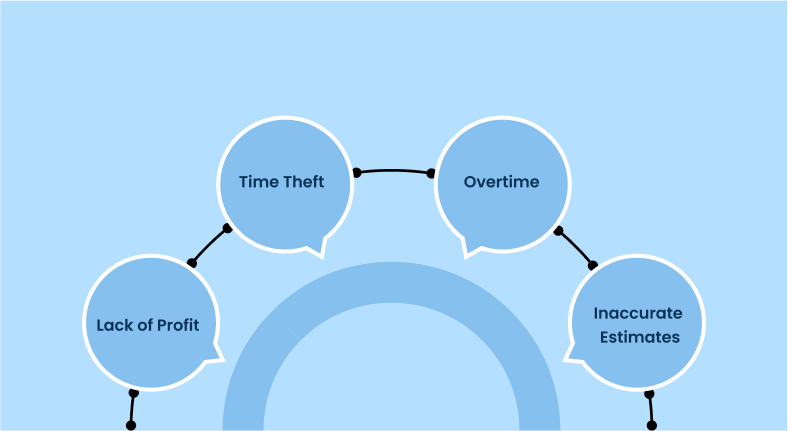 If you have more than enough customers to make your company profitable, but it's still not happening, there's a more serious problem that has to be addressed. However, it is extremely difficult to solve an issue fast if there are no records of where it originated.
Time Theft
When an employee gets paid for hours that he or she did not work, this is referred to as Time Theft. Employees can mislead employers and conduct time theft in a variety of ways. One of the most frequent approaches is to add hours that were not completed on one's timesheet. Employees might easily generate fake reports when utilising a punch card or a paper timesheet.
Another method used by employees to steal time is buddy face punching. When a coworker is aware that another employee will be late for work, they may log them in hours before they arrive, if requested. It's impossible to detect if an employee is at work or not when punch cards are used.
Overtime
Employee overtime can become an expense that causes hardship for both the employer and the employee. Sadly, when you don't have proper methods in place to detect when an employee is on the verge of exceeding that barrier, it's difficult to put a stop to it and assign that duty to an employee with a lighter burden.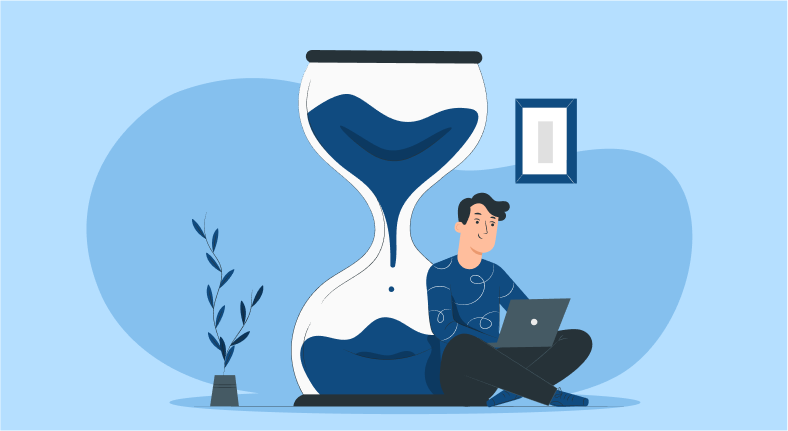 Inaccurate Estimates
Whether you're estimating project length or budget, having incorrect estimations makes it difficult to remain within the assigned budget or complete the project within the set time limit. These mistakes can lead to mistrust between your company and your clients, scope creeps, and going drastically over budget.
These problems, if not resolved, can severely affect your company's growth. Fortunately, time monitoring can help with each of these issues in some manner. Here are a few advantages that time tracking can provide for your company and your employees.
Benefits of Modern Employee Time Tracking
Employers are able to track the performance of their employees due to precise, reliable timesheets at their disposal. Monitoring performance can offer enlightening information about an employee's strengths and weaknesses, productivity levels, work habits, and more. Businesses use it to assign work, keep an eye on project profitability and scope creep, and provide more accurate project estimates.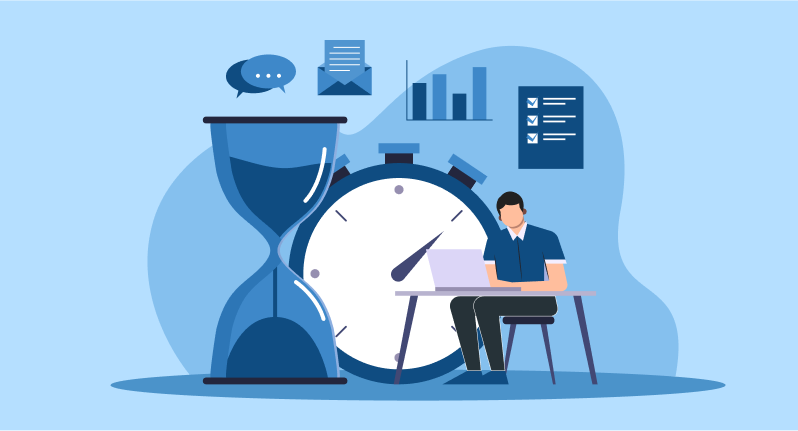 Overall, employee time monitoring offers businesses a strategic advantage by enabling them to see exactly where their most valuable resources — time and money — are being spent. It is not merely a useful HR solution.
Is Automatic Time Tracking Solutions Right for Me?
Accurate time tracking can help anyone and everyone. Because there is always a way to increase our efficiency or production. We only have 24 hours a day, so why not make the most of it?
Anyone, from productivity buffs to employers, requires precise time monitoring tools such as Clockly. Productivity buffs may utilise these strategies to make the most of their day. It may be used by freelancers to accurately charge their clients and justify raising their hourly prices. Employers may use it to discover which activities and departments are using the majority of their project budgets, process payroll with confidence, better manage their teams, and much more.
Finally, whether you're indecisive about software for time tracking or not, we all can benefit from not wasting our time on inaccurate timesheets and being inefficient.
Conclusion
With the help of timesheet app, we can measure, record, and analyze employee time and attendance data. Time tracking software is a valuable tool for businesses of all sizes. By tracking employee time, businesses can ensure that employees are productive and that projects are on track. Time tracking software can help businesses manage payroll and compliance with labor laws.