11 Best Task Management Software Tools for Work in 2023
Are you looking for the best task management software to help your business stay organized and productive in 2023? With so many tools available, knowing the right one can take a lot of work. In this article, we will explore 11 top-rated task management applications sure to make managing tasks easier and more efficient than ever!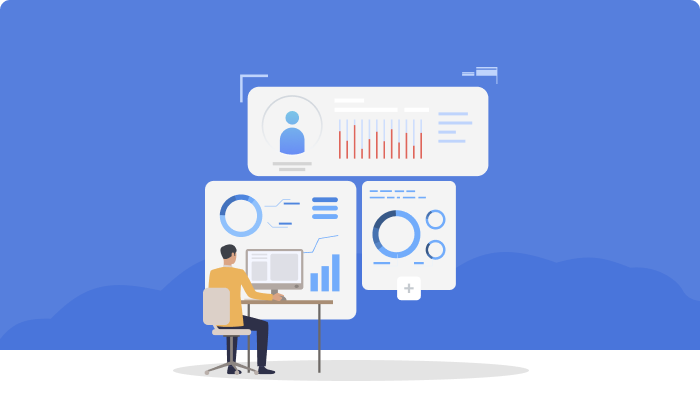 Whether running a small business or working with a large team, finding the right task management tool is essential to streamline processes and increase productivity. The best task management software should provide features like setting deadlines, assigning tasks, tracking progress, collaboration capabilities, and time-tracking functions.
What Is Task Management?
Task management divides tasks into manageable pieces, assigning responsibilities to those involved and tracking progress towards completion. It helps create an organized approach to completing projects on time and within budget. Task management involves defining what needs to be done, who will do it, when it should be completed, and how it should be evaluated for success.
Project planners can use task management tools like project planning software to keep track of all their tasks in one place.
Project planning software allows users to assign tasks easily, set deadlines and monitor progress.
This software enables users to quickly prioritize tasks, delegate resources and get an overview of their team's workloads.
Project planning software also provides visibility into where the project stands at any given moment.
Organizations must identify the right tool for their workflow requirements and establish communication protocols regarding expectations associated with each task.
Properly implemented task management processes can improve efficiency by eliminating redundant workflows while ensuring the timely delivery of results.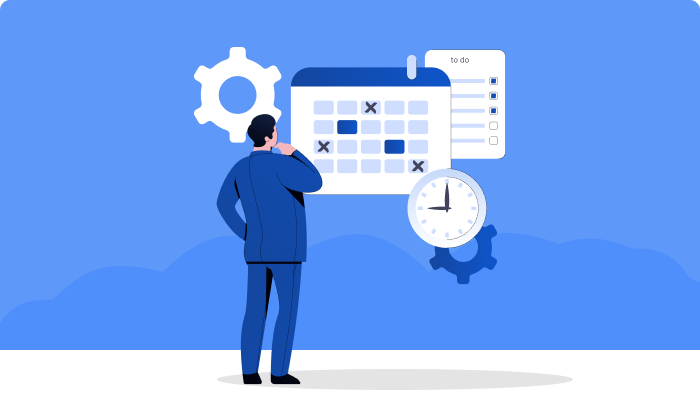 What Are the Benefits of Task Management?
Task management is a crucial aspect of any successful workplace. It involves organizing and tracking tasks to ensure that projects are completed on time, efficiently and effectively. But what are the benefits of task management?
A task management system can help teams stay organized by clarifying each project's scope and deadlines.
Task management software allows for easier collaboration between team members by providing features such as commenting threads.
Task management solutions provide visibility into how workflows have progressed over time, allowing managers to identify issues quickly and take corrective action.
Investing in the best task management app offers numerous advantages that will make operations run smoother and help teams become more productive in the long term.
What Are the 4 Elements of Task Management?
Task management is a key element of successful work and business operations. It enables individuals, teams, and businesses to manage their time efficiently so they can complete projects on time and with the best results. The four core elements of task management are planning, organization, control, and optimization.
Planning: Establishing the goals, objectives, timelines, and resources needed to complete a task.
Scheduling: Assigning tasks to specific people or teams and setting deadlines.
Monitoring: Tracking progress and providing feedback to ensure that tasks are completed on time and within budget.
Reporting: Generating reports on task progress and overall performance to evaluate the success of the task management process.
Using these four elements allows individuals and teams to stay organized while managing multiple tasks at once without becoming overwhelmed or overworked, increasing productivity significantly.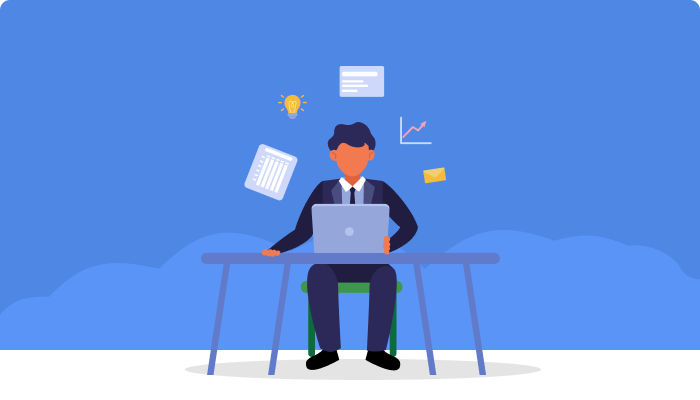 11 Best Task Management Software Tools for Work
Task management is an essential element of any successful work environment. Countless software solutions can help you manage tasks efficiently and effectively. But with so many options available, it can take time to decide which will best suit your needs. Here, we present 11 top-rated task management software tools for work in 2023.
Asana
Asana is a top task management software tool for work in 2023. It's a cloud-based project and task management platform that helps teams collaborate, organize, and track their work. With Asana, users can easily create tasks and assign them to team members, upload files, attach comments to each task, set deadlines, add tags for easier tracking, and check off completed tasks.
What makes Asana stand out from other task management software tools are its robust features like Timeline view, which provides an overview of all tasks along with their due dates, My Tasks section, which allows you to see what needs your attention next quickly. Dashboard where users can get an overall picture of how far they've progressed on a project.
Projectsly
Projectsly is an incredibly versatile task management software that enables users to organize their projects and tasks visually easily. It offers simple yet powerful project tracking capabilities, allowing you to view any project's progress at a glance quickly. Projectsly also provides an easy-to-use interface to ensure everyone knows what they need to do and when. Here are four reasons why it's one of the best task management tools available:
Flexibility: With its intuitive drag-and-drop design, Projectsly allows you to customize your workflow however you want. You can create boards with different lists and cards so that each team member has their own space for managing tasks.
Mobile Access: The mobile app version of Projectsly allows you to stay connected even when away from your desk. This makes remote work easier than ever, as you can update due dates or assign tasks on the go!
Collaboration Features: Projectsly encourages collaboration by allowing multiple people within the same organization to collaborate on projects in real-time. Furthermore, many useful features like labels, checklists and comments help streamline communication between teams.
Automation: Automation allows repetitive tasks such as assigning labels based on criteria or archiving completed cards to be automated easily. This helps save time and energy while keeping important data organized in one place.
Overall, Projectsly is an excellent choice for companies looking for a comprehensive task management solution that meets their current and future needs. Its intuitive design makes it easy to use while providing plenty of customization options and powerful automation so teams can focus more on getting things done instead of worrying about how they'll get them done.
Get started with the leading Task management software today! Sign Up 14 Day Trial
Todoist
Todoist is an incredible task management software that can help you stay organized and on top of your work in 2023. It's a great tool for both individuals and teams, as it allows users to create tasks with due dates, assign tasks to certain team members, prioritize items within projects, and add notes, labels and reminders, so they don't forget any important details. Plus, its interface is simple and intuitive, making it easy to learn how to use it quickly.
Todoist's ability to integrate into many platforms, such as Gmail, Outlook, Slack and Alexa, makes it stand out from other task management tools. This means users have access to their tasks no matter where they are or what device they use. Additionally, there are numerous customization options available, including themes and color coding, that allow people to personalize their workflow according to their needs.
TIP: Use Todoist's 'Today' view feature every day before bedtime. It will give you a clear overview of what you accomplished today and motivate you going forward!
Wrike
Wrike is a popular task management software tool that has been around since 2006. It's designed to help teams stay organized and collaborate effectively, offering features like workload views, project timelines, Gantt charts and more. What makes Wrike so desirable is its scalability; it can be used by small and larger businesses, making it an ideal solution for all kinds of workflows.
On top of this, the platform offers comprehensive real-time data tracking capabilities, allowing users to monitor progress in detail and make informed decisions quickly. The dashboard displays the current status of tasks on one page and provides access to analytics reports and dashboards with up-to-date information about performance metrics. Users can easily communicate with team members via comments or private messages within Wrike's integrated chat feature.
Microsoft To-Do
Microsoft To-Do is an efficient task management software tool for work in 2023. It offers a simple and user-friendly experience, making it easy to plan your day and manage tasks from anywhere. You can easily create lists, add subtasks and reminders, set due dates and even share lists with colleagues or family members. Plus, you can sync across devices so all of your information stays up to date.
The app also lets you view project progress through visualized data such as timeline views, pie charts and bar graphs. This helps you to identify areas that need improvement and keep track of the status of various tasks being completed by different team members. Additionally, its integration with Outlook makes it easier to stay organized while tying together emails, events and tasks into one platform.
TIP: Take advantage of Microsoft To-Do's collaboration features, invite people you work with regularly directly from the app itself! That way, everyone has access to the same project updates regardless of where they are located geographically.
Monday
Monday is a task management software tool that has been gaining popularity in the workspace. It allows users to plan, organize and collaborate more efficiently. From assigning tasks to tracking progress, Monday ensures your team stays on track and on time.
Its integrated features, like visual dashboards and timeline view, set Monday apart from other tools. This helps teams get an overview of their projects quickly without needing to switch between tabs or windows. You can also set reminders for certain tasks so you won't miss a beat. Plus, the drag-and-drop interface makes it easy to update plans when needed.
ClickUp
ClickUp is a powerful task management software tool for teams of all sizes. It offers an intuitive and easy-to-use interface, allowing users to stay organized and on top of their tasks. With Clickup's comprehensive set of features, it's no wonder this platform has become one of the most popular solutions for managing work in 2023.
The main benefit of using Clickup lies in its customizability - users can tailor their workspace to suit their individual needs and preferences. Creating separate workspaces helps teams collaborate more effectively while keeping everyone on track with important deadlines. Additionally, plenty of integrations are available, making working across multiple platforms much easier.
ProofHub
ProofHub is an innovative task management software tool for businesses, teams, and individuals. It provides a comprehensive set of features to help its users stay organized, collaborate better with their teammates, and work smarter. Its intuitive interface makes it easy for experienced project managers and beginners alike.
One of the most impressive aspects of ProofHub is that it allows you to keep track of tasks across multiple projects in one central place. You can assign specific tasks to different team members and view all active tasks on any given day or week. This helps ensure that everyone knows what they need to do and when it needs to be done. In addition, it has built-in communication features so that teams can easily communicate and stay up-to-date with each other's progress.
Basecamp
Basecamp is the perfect task management software for teams that need to get organized. It offers comprehensive tools and features such as project tracking, file sharing, team collaboration, calendar scheduling, task lists, and more. This makes it an ideal choice for businesses looking to collaborate on projects in 2023.
The platform is incredibly user-friendly, with a clean interface that can be accessed from any device or browser. With Basecamp, you can easily keep track of tasks assigned to team members while keeping conversations in one centralized place, so everyone is in sync. What's great about this tool is its integration with other workflow systems like Trello and Slack, which means all your data will stay up-to-date no matter what application you use.
TIP: Use Basecamp's dashboard feature to keep tabs on how each project is progressing at a glance!
Podio
Podio is a cloud-based task management software tool for teams. It allows users to organize their tasks in an intuitive, visual way and assign them to members of the team with ease. Team collaboration is improved as Podio offers group chat and comment features that allow users to communicate quickly and efficiently on each project within the platform.
What sets Podio apart from other popular work tools like Basecamp is its ability to integrate with third-party apps such as Gmail, Dropbox, Slack, Google Drive, Trello and more. This integration gives users access to essential resources when managing tasks across multiple platforms. Furthermore, Podio also provides reporting capabilities which enable teams to track progress towards goals and measure performance over time.
Trello
Trello offers a comprehensive project management solution for teams of all sizes. It combines the best features from popular task tracking and communication tools, making it easy to manage tasks, collaborate on projects, and stay organized while staying connected. With Trello, users can assign tasks to team members with due dates and set up automated reminders that keep everyone in sync. Additionally, they can access powerful analytics tools to track progress over time.
Trello's standout feature is its intuitive user interface. Even those unfamiliar with complex task-management software will find it simple to use. The platform allows you to customize your workspace according to individual preferences or company branding. Finally, tons of integrations are available so you can quickly connect third-party apps like Dropbox and Slack into your workflow.
Conclusion
Task management is an essential part of any successful business. It allows teams to collaborate effectively and increase productivity, leading to better results for the company. To maximize these benefits, finding the right task management software tool that fits your specific needs is important.
The 11 best task management software tools listed above are some of the most popular and reliable products in 2023. They offer many features, such as user-friendly interfaces, project tracking capabilities, task notifications, collaboration tools, reporting options, and more. Each one can help you streamline processes and keep your team organized.
Why Choose 500apps?
#1
All-in-One Suite with more than 50 apps
#2
Everything you need today and in the future for all departments
#3
Unbelievable value - the lowest pricing you will ever find
#4
Hosted in 6 locations for compliance and blazing speeds
#5
24/5 Support - FREE chat, email and phone
#6
Uncapped features - limits you will never reach humanly
#7
Managed and maintained everyday by a dedicated team
#8
No downtime - comes with a 99.9% uptime guarantee
#9
Supports a number of international languages
#10
We've everything covered - 90k+ trust us with their business
Join the SaaS Revolution
All-in-One Suite of 50 apps

Unbelievable pricing - $14.99/user

24/5 Chat, Phone and Email Support