11 Best Two-Factor Authentication Apps
Find the best two-factor authentication apps and secure your online accounts. This list of the 11 best two-factor authentication apps will help boost your security and protect your data.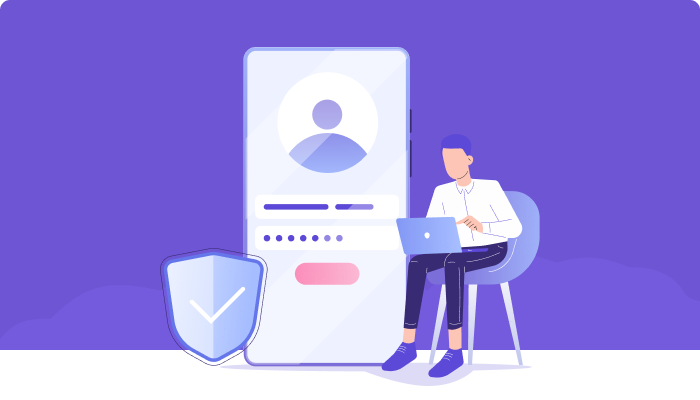 Regarding data security, two-factor authentication (2FA) is one of the most important tools for keeping your accounts safe and secure. With 2FA enabled, you can ensure that only people with the correct credentials can access your information. But which are the best 2FA apps on the market? In this article, we take a look at 11 of the best two-factor authentication apps available today. We'll explore their features, advantages and drawbacks so you can decide which app is right for you. Each app offers something unique in terms of user protection, from multi-device support to added layers of encryption.
We compare these top 2FA solutions side by side so you can determine which app will give you the level of security your organization needs. Read on as we uncover how each solution stacks up against its competitors and discover why two-factor authentication is essential for protecting your online accounts from malicious attackers!
Two-Factor Authentication
Two-factor authentication (2FA) is a security measure that requires users to provide two different forms of identification when logging in. This extra layer of verification helps protect personal data and accounts from unauthorized access. Authentication apps, software, and authenticator login are the three main types of 2FA used today.
Authentication apps require users to download an app onto their phones or other devices, creating a unique code each time they log in.
Codes can be sent via text message or generated using encryption technology such as QR codes.
Authentication software often uses a password as one form of ID, with either physical tokens or virtual certificates added for further protection against hackers.
Many organizations use authenticator login, which combines both passwords and biometric data like fingerprints or facial recognition for additional security.
How Does Two-Factor Authentication Work?
Two-factor authentication (2FA) is a form of online security that requires two factors to authenticate your identity when logging in. It combines something you know, like a password, with something you have, such as an authenticator login or a two-factor authentication app on your device. This process adds an extra level of protection and makes it difficult for hackers to gain access to accounts, even if they are able to guess the passwords.
When using 2FA, users must enter an additional code from their authenticator login or the best authentication app installed on their phone after entering the correct username and password combination. The code changes automatically every few seconds making stolen codes obsolete quickly. As a result, this increases the difficulty for potential attackers to break through your account's security. QR codes can also be used as a form of 2FA, where the user scans the code with their authenticator app to generate the additional code needed for authentication.
Multi-factor authentication has become more commonplace across many websites and applications due to its effectiveness at preventing unauthorized access. Two-factor authentication provides stronger security than just passwords by verifying the user's identity before granting access to their account. Thus, it is highly recommended that all users implement some 2FA solution into their digital security protocols as soon as possible.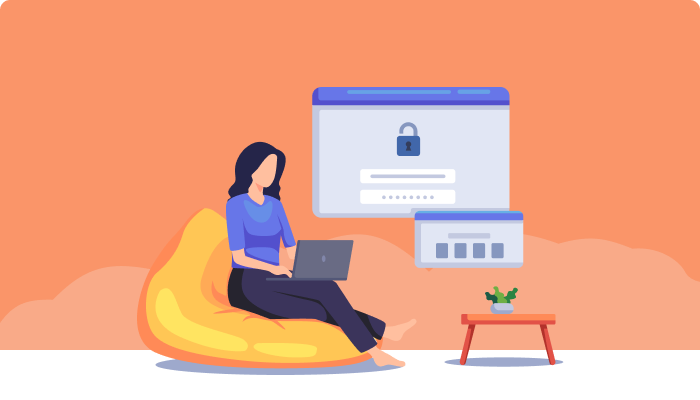 Different Types of 2FA and Their Effectiveness
When it comes to two-factor authentication, several different types can be used. One of the most popular is SMS or text message 2FA which requires users to enter a code sent via their cellphone. This type of authentication is simple and easy to use but can be susceptible to hacking if someone has access to your phone number. Alternatively, Authentication Software such as SSO (Single Sign On) can be utilized for more secure protection.
1. SMS-based 2FA: A code is sent to a user's registered mobile phone number, which must be entered to access the account. Effectiveness: Moderate. SMS messages can be intercepted or redirected by hackers.
2. Time-based One-Time Password (TOTP) 2FA: A code is generated by an app (such as Google Authenticator) installed on a user's smartphone. Effectiveness: High. The code changes every 30 seconds and cannot be intercepted.
3. Universal 2nd Factor (U2F) 2FA: A physical security key that must be inserted into a device or tapped to a mobile device to access an account. Effectiveness: High. The physical key provides a secure and easy way to access an account.
4. Biometric 2FA: Uses biometric information, such as a fingerprint or facial recognition, to access an account. Effectiveness: High. Biometric data is unique to each individual and difficult to replicate.
11 Best Two-Factor Authentication Apps
Two-factor authentication is an essential security measure for protecting your online accounts, and the right 2FA app can make it simple. This article looks at 11 of the best two-factor authentication apps available today.
Authy
Authy is a two-factor authentication app that has been around since 2010. It's part of the Twilio platform, which provides cloud communication services to businesses and developers. Authy offers a secure way for users to protect their online accounts by verifying identities through something they know (a PIN code) and something they have (the Authy App).
The benefits of using Authy are numerous. For starters, it can be used on multiple devices such as smartphones, tablets, laptops, and PCs. In addition, the user interface is intuitive and easy to use, making it suitable even for those who need to be tech-savvy. Furthermore, Authy features support for time-based one-time passwords (TOTP), thus providing an extra layer of security compared to traditional SMS-based OTPs. Lastly, multi-device synchronization makes it easier for users to access their accounts from different devices without having to re-authenticate each time.
Microsoft Authenticator
Microsoft Authenticator is an app designed to help users safeguard their accounts and data. It offers two-factor authentication, allowing users to add a layer of security when signing into online accounts. The app utilizes push notifications on mobile devices or codes from authenticator apps to provide secure verification for logins.
Using Microsoft Authenticator is easy: simply download the free app on your smartphone or tablet and follow the instructions in order to set up your account with it. With its simple setup process, you can be ready to go in no time at all. Additionally, this platform allows users to access multiple accounts simultaneously with just one single sign-in easily.
The app also includes added features such as passwordless sign-in and secure cloud storage that make it even more convenient and reliable for protecting user data across various devices and environments.
LastPass Authenticator
LastPass Authenticator is a two-factor authentication app that's growing in popularity. It allows users to secure their accounts with PINs, biometric logins, and even fingerprint scans. LastPass provides an extra layer of protection by generating random security codes for each login attempt. Here are three reasons why LastPass is worth considering:
Easy to use with an intuitive interface.
Works across all major platforms - iOS, Android, Windows, and MacOS.
Range of features designed to make life easier - Emergency Access, Security Challenge.
Data is stored locally, and encrypted within the cloud server for extra security.
1password
1Password is a great two-factor authentication app that makes it easy to keep your information secure. It's ideal for anyone who wants to protect their online accounts and any sensitive data stored on those sites, such as financial and personal details. With 1Password, you can easily generate strong passwords for each account so that all of your confidential information remains safe and protected from hackers.
In addition to providing an extra layer of security with two-factor authentication codes sent via text or email, 1Password also provides users with additional features like auto-fill forms and password sharing. This means you don't have to manually enter long strings of characters into web pages every time you log in - 1Password does the work for you! Plus, if multiple people need access to shared accounts or resources, this feature allows them to do so without compromising security.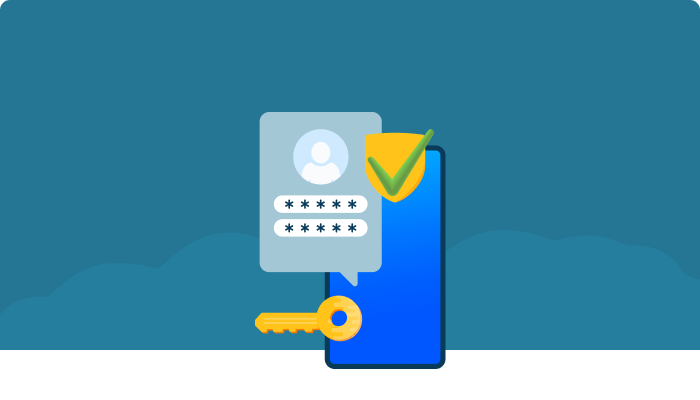 Duo Mobile
Duo Mobile is an excellent two-factor authentication app for smartphones and tablets. It's free, easy to set up and use, and offers multiple layers of security. Duo Mobile could be the perfect solution for those looking for a reliable way to protect their online accounts from hackers.
The app comes with several features that provide extra protection against unauthorized access. The first layer of security is two-step verification which requires users to enter both a username and password before they can log in; this helps prevent someone from accessing your account if they only have one piece of information - such as your email address or phone number. Next, it has an optional PIN code feature which adds layer of security by requiring another step when logging in, entering a unique four-digit code each time you attempt to log in. Finally, Duo Mobile also provides end-to-end encryption so that messages sent through the app are secure and cannot be intercepted by outsiders.
SaasPass
Saaspass is an innovative two-factor authentication app that offers enterprise-level security to individuals, organizations and businesses. With Saaspass's comprehensive platform, users can easily manage their access control system. It features a wide range of features, including multi-device support, advanced user management tools, secure encryption mechanisms and intuitive cloud integration.
Here are some of the key benefits of using Saaspass for two-factor authentication:
Secure Password Vault: Users can store their passwords securely in the SaasPass vault which is protected by military-grade encryption algorithms.
Multi-Device Support: The app supports multiple devices like smartphones, tablets, laptops and desktops, so you don't have to worry about managing different passcodes on each device.
Advanced User Management Tools: SaasPass provides flexible user management options such as setting up permissions for specific users or groups, allowing admins to monitor usage logs & activity reports.
Cloud Integration: The app integrates seamlessly with popular cloud storage solutions like Google Drive and Dropbox to keep your data safe and always accessible from anywhere.
Overall, Saaspass is an excellent choice for a reliable two-factor authentication solution that's easy to use yet highly secure. Its powerful security tools make it ideal for enterprise-level applications while still being suitable for personal use.
Okta Verify
Okta Verify is an innovative two-factor authentication app catching IT professionals' attention. It offers a secure, simple way to manage access to your online accounts and data. With Okta Verify, users are able to add extra layers of protection when signing in or authorizing actions on their devices.
As part of its security feature set, Okta Verify lets you designate trusted devices for certain tasks. For example, if you want to ensure only one device can be used for financial transactions, that device can be identified as a trusted device with Okta Verify. Additionally, it allows administrators to customize settings and policies, so employees have appropriate access based on their job roles within the organization.
The user experience with Okta Verify is intuitive and streamlined; there's no need for complicated setup processes or long codes to remember, everything is handled within the app itself. Furthermore, it integrates easily with existing identity management solutions like Active Directory and other Single Sign On (SSO) platforms. This makes it easy for organizations to expand their safety measures while still maintaining control over employee access rights.
RSA Secured
RSA SecurID is a two-factor authentication app that provides an extra layer of security to your online accounts. It uses something you know (a PIN) and something you own (a token generated by the app) to grant access to your account, making it virtually impossible for hackers to gain unauthorized access.
Key benefits of using RSA Securid include the following:
Its sophisticated algorithms make it nearly impossible for attackers to guess or crack user passwords.
The added level of protection gives users peace of mind when engaging in sensitive activities like banking and shopping online.
Users can easily add additional layers of authentication, such as biometric scans or facial recognition.
It's important to note that once you've set up RSA Securid on your device, there are no monthly fees associated with its use. This makes it an attractive option for those who want reliable two-factor authentication without breaking the bank. RSA SecurID works across multiple platforms - from Windows devices to Android phones and tablets - so you'll always have secure access wherever you go.
Symantec VIP
Symantec VIP is a two-factor authentication app that provides users an extra layer of security. It offers several features, including credential storage and single sign-on capabilities for multiple applications. The app also supports using biometrics such as fingerprints or facial scans for added protection. Additionally, users can receive push notifications with time-sensitive codes to their mobile devices when logging into certain accounts.
This app has some unique advantages over other two-factor authentication apps. For instance, it allows businesses to set up custom policies to control who can access what information and how they gain access to it. Furthermore, Symantec VIP utilizes encryption technology in order to ensure data privacy and integrity while in transit between devices. This makes it one of the more secure two-factor authentication options available today.
NinjaAuth
NinjaAuth is an excellent two-factor authentication app that allows you to protect your accounts and data. It offers many features, such as SMS verification codes, one-time passwords (OTPs), and fully encrypted security. Here are some of the key benefits NinjaAuth provides:
Easy Setup: Setting up two-factor authentication with NinjaAuth is extremely easy; all it takes is downloading the app on your mobile device and entering in the required information.
Secure Storage: All of your account details are securely stored within the app, so you don't need to worry about them being exposed or hacked.
Increased Security: With its strong encryption algorithms, NinjaAuth ensures that your accounts remain secure at all times, even if someone else has access. This means you can be sure that no unauthorized person will ever gain access to your confidential information.
In addition, NinjaAuth is compatible with most major platforms, including iOS, Android, Windows, Mac OS X and Linux systems. So regardless of where you work or what devices you use for accessing documents or websites, NinjaAuth has got you covered!
Get started with the leading Single Sign-On Solution today! Sign Up 14 Day Trial
Conclusion
Two-factor authentication (2FA) is an effective way to protect your online accounts from unauthorized access. It provides an additional layer of security on top of the standard username and password, making it much harder for hackers to access your data. The eleven two-factor authentication apps we discussed are some of the best options to help you secure your online accounts.
Google Authenticator, Okta Verify, RSA SecurID and Symantec VIP offer excellent features that make them great choices for users who want more than just basic two-factor authentication services. NinjaAuth is a great choice if you need something more lightweight but still offers good protection. Each app has its strengths and weaknesses, so be sure to research which one would work best for you before deciding on an option.
No matter what type of 2FA service you choose, it's important that you take the time to set up and use it correctly to ensure maximum security for your online accounts. With these 11 best two-factor authentication apps at your disposal, you can rest assured knowing that you're taking proactive steps towards protecting yourself from potential cyber threats.
Why Choose 500apps?
#1
All-in-One Suite with more than 50 apps
#2
Everything you need today and in the future for all departments
#3
Unbelievable value - the lowest pricing you will ever find
#4
Hosted in 6 locations for compliance and blazing speeds
#5
24/5 Support - FREE chat, email and phone
#6
Uncapped features - limits you will never reach humanly
#7
Managed and maintained everyday by a dedicated team
#8
No downtime - comes with a 99.9% uptime guarantee
#9
Supports a number of international languages
#10
We've everything covered - 90k+ trust us with their business
Join the SaaS Revolution
All-in-One Suite of 50 apps

Unbelievable pricing - $14.99/user

24/5 Chat, Phone and Email Support