7 Best Tools for Outbound Call Center
Outbound call centers are an important part of many businesses, allowing them to reach out to customers and potential clients to provide customer service or advertising. Having the right tools is essential for ensuring that these calls are effective and productive. This article will discuss seven of the best tools available today for outbound call centers.
Outbound call centers play an important role in many businesses. With the help of outbound calls, organizations can engage customers and prospects, promote their services and products, and increase customer loyalty. To ensure efficient operations for outbound call centers, the right tools must be chosen. Among these are predictive dialers, auto-dialers, and other software solutions that enable agents to automate certain tasks related to making outbound calls.
Predictive dialers are one of the most popular tools used by outbound call centers. This technology uses algorithms to predict when a representative will become available after completing a call so they can quickly move on to the next contact without waiting or wasting time manually dialing phone numbers. Predictive dialers also allow managers to track how agents spend their time during each shift and keep records of all conversations with clients or prospects.
Auto dialers are another useful tool for outbound call centers since it allows representatives to make multiple calls at once instead of manually entering phone numbers into the system one by one. Auto dialers collect information about incoming calls such as caller ID and duration of conversation which helps agents understand who is calling and why they need assistance from the organization. Moreover, auto dialers offer customizable features like automated greetings, further streamlining processes within an organization's outbound call center operations.
What Are Outbound Call Center Services?
Outbound call centers are essential to many businesses, as they allow for customer service and lead generation capabilities. Outbound calls from a call center can help increase sales by providing personalized support, resolving customer issues quickly, and building trust with customers. Call centre solutions also enable companies to automate their outbound calling process, allowing them to reach more potential leads in less time. Furthermore, advanced analytics tools can provide insights into customer behaviour, enabling organizations to target prospects better and generate more qualified leads.
To maximize the effectiveness of an outbound call center solution, it is important to consider several key factors such as implementation costs, scalability needs, user experience requirements, and customer data privacy concerns. Additionally, selecting the right technology platform is critical; this includes choosing between cloud-based or on-premise solutions depending on organizational preferences. Many providers offer features such as automated dialers or voice recognition software that make managing large volumes of calls easier for personnel.
Organizations can ensure efficient operations while improving customer satisfaction by leveraging cutting-edge technologies such as AI-driven chatbots and virtual telephone assistants combined with robust lead management functionality. In addition to helping optimize revenue opportunities through lead generation activities, these modern solutions also reduce operational expenses associated with manual labour in traditional call centers. Therefore investing in appropriate outbound call center services can bring about significant returns over the long term for any business model.
How To Improve Your Outbound Call Center
Improving an outbound call center is essential to ensure the success of a business. To maximize efficiency, lead generation and customer satisfaction, certain methods should be considered. Key elements include:
Utilizing Outbound Call Center Solutions:
Investing in the right software can help streamline processes, reduce costs and increase productivity. The best outbound call centers have access to cutting-edge technology that allows agents to quickly move between tasks while providing customers with better service experiences. Additionally, utilizing automated systems for common inquiries can free up time for more complex interactions.
Improving Agent Performance:
Equipping agents with the tools they need is paramount. This includes training them on relevant topics such as product knowledge and customer service protocols. Agents must also practice active listening skills, maintain a positive attitude and demonstrate empathy when interacting with customers. Additionally, managers should provide feedback on agent performance so improvements can be made where necessary. To improve an outbound call center it is important to leverage modern solutions and equip staff with the necessary resources to deliver excellent customer support. With these measures in place, organisations can improve their results related to leads generation, cost reduction, increased customer retention rates and enhanced user experience overall.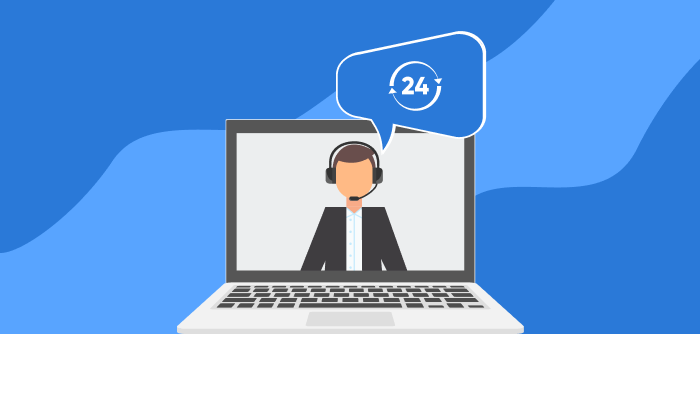 7 Best Tools For Outbound Call Center
Outbound call centers are essential for businesses that use telemarketing, lead generation, customer surveys, and other activities. It is important to choose the right tools to maximise their efficiency and effectiveness. This article will explore seven of the best tools available in outbound call centers today.
Voip Phone Systems
VoIP phone systems are one of the best tools for outbound call centers. It delivers optimal efficiency, scalability and improved customer experience when compared to traditional telephone technology. This system allows for easier communication between company staff members and customers, as well as providing numerous additional benefits such as:
Increased Flexibility – Allows companies to customize their own automated or manual dialing processes with features such as "smart" call routing that can direct calls based on predetermined criteria.
Cost Savings – Utilizing VoIP phone systems typically involves lower costs than traditional telephone service due to reduced hardware requirements and no need for costly installation fees. Additionally, it eliminates long-distance charges associated with international calls.
Improved Customer Service – By utilizing advanced auto-dialer capabilities, agents can handle multiple conversations simultaneously while maintaining a personal touch throughout each interaction. Furthermore, they can access valuable data quickly to provide knowledgeable answers that efficiently meet customer needs.
Voxdesk is one of the leading providers of VoIP phone systems, offering reliable services at competitive prices. The platform offers powerful features, including real-time analytics dashboards which allow users to track performance metrics such as average wait time, number of answered calls and more; sophisticated IVR (interactive voice response) functionality allowing businesses to tailor their messaging accordingly; integration with CRM applications enabling seamless synchronization between contact information stored in both platforms; and much more. These features combined make Voxdesk an ideal choice for any business looking to increase its outbound calling success rate while minimizing operational expenses over the long term.
Contact Center Software
Contact center software is an effective tool for outbound call centers. It can streamline customer interactions, improve operational efficiency and enhance customers' overall experience when they reach out to a company. This type of software offers numerous advantages that are particularly beneficial in an outbound call setting:
Automated dialing – Contact center software such as Voxdesk allows agents to automatically dial multiple numbers at once, saving time and effort required for manual dialing.
Lead tracking – Agents are able to track leads through contact history databases generated by the software, which helps them understand how their conversations have gone with each lead over time.
Personalization options – Customers appreciate personalized experiences when dealing with companies over the phone, so having a contact center platform that provides personalization options becomes invaluable in this context.
Using contact center solutions like Voxdesk has become increasingly popular among businesses due to its potential to increase productivity while providing customers better service experiences. With features such as automated dialing, lead tracking and personalization options, it can be a powerful asset for any outbound call center looking to maximize performance.
Predictive Dialers
Predictive dialers are a type of software that automates outbound calling, allowing call centers to connect with customers efficiently and productively. Predictive dialers use algorithms to predict the right time to make a new call accurately. This can help reduce wait times for agents and provide better customer service by reducing dropped calls or busy signals.
The features offered by predictive dialers include auto-dialing, automated message delivery, caller ID masking, list management tools, voice recognition technology, real-time reporting, and customizable scripts. All these features allow call center managers to manage their contacts lists and optimize performance easily. Additionally, predictive dialer software such as Voxdesk is equipped with AI capabilities so it can learn from past interactions and suggest next best action scenarios tailored for each individual contact.
Overall, predictive dialers are essential for any outbound call center looking to increase efficiency while providing superior customer service. By using this technology, businesses can ensure they are regularly connecting with potential customers at the right moment without having to manually monitor every phone line. With its powerful feature set and advanced AI capabilities, Voxdesk's predictive dialer provides an effective solution that helps users maximize efficiency while improving customer satisfaction rates.
Get started with the leading Outbound Call Center Tool today! Sign Up 14 Day Trial
Interactive Voice Response (IVR) Systems
Interactive Voice Response (IVR) systems are a popular tool for outbound call centers. IVRs allow customers to interact with the system and provide information without requiring an agent's assistance. Through voice commands, customers can access various options such as self-service solutions or account inquiries. This allows customer service agents to focus on more complex tasks while freeing up resources through automation of simpler processes.
Voxdesk is one example of a provider that offers an effective IVR solution. Their system features interactive menus, automated phone prompts, and speech recognition which help create seamless experiences for both customers and agents alike. It also includes advanced analytics capabilities so organizations can track their performance in real time and measure the effectiveness of their campaigns.
IVR systems have been shown to reduce wait times, increase customer satisfaction, improve accuracy and efficiency, and reduce costs associated with manual labor by delegating simpler tasks to automated services. By leveraging Voxdesk's platform, organizations can utilize these benefits while providing exceptional customer service experiences at scale.
Automated Call Distribution (ACD) System
Automated Call Distribution (ACD) systems are an important tool for outbound call centers. ACD allows incoming calls to be routed automatically based on predetermined criteria such as priority and skillset, helping agents focus their time and energy solely on customer needs. Voxdesk's ACD system is designed with a multi-level routing algorithm that can route calls in any order or pattern desired by the user.
The advantages of using Voxdesk's ACD system include increased efficiency and cost savings due to fewer manual steps required. It provides detailed reports about performance metrics such as wait times, average handle times, abandonment rates, etc., which helps managers quickly identify areas of improvement. It also offers features such as caller identification, allowing agents to personalize each interaction according to individual preferences while still providing efficient service.
Voxdesk's automated call distribution system has helped many outbound call centers significantly improve customer satisfaction by improving response times and reducing costs associated with answering customer inquiries. Its intuitive dashboard makes it easy for users to configure routing rules and agent availability settings, making it simple for businesses to get up and running quickly without needing additional training or support from IT teams or external consultants.
Call Recording Software
Call recording software is essential for outbound call centers, as it allows agents to review calls and ensure that phone conversations comply with company procedures. It also provides insight into customer service issues by providing detailed recordings of interactions between customers and employees. This article will discuss the advantages of using call recording software in outbound call centers and recommend which product to use.
The following are some key benefits of utilizing call recording software:
Improve Quality Assurance – Call quality assurance is important when dealing with customers over the phone, as they may not have all the information needed during their initial contact. Recording calls enables supervisors to assess agent performance and identify areas where improvement can be made. Additionally, managers can easily monitor how customers are being handled and take corrective action if necessary.
Enhance Training – By listening to recorded calls, new agents can gain valuable insights about customer interactions without having to experience them firsthand. Managers can use these recordings to train new agents on proper protocol or offer feedback on their existing performance.
Reduce Costs – Recording calls reduces costs associated with training staff and conducting manual reviews of customer service issues because information can quickly be gathered from previous conversations without additional labor costs involved.
Voxdesk is one example of a reliable call recording software solution designed specifically for outbound call centers. The platform offers features such as automated transcription, analytics dashboards, real-time monitoring capabilities, customizable reporting options, and more. With Voxdesk's comprehensive suite of tools, businesses can improve customer service efficiency while reducing overall operational expenses at the same time.
In summary, call recording software is a powerful tool that outbound call centers should consider investing in order to maximize efficiency while minimizing cost. Utilizing products like Voxdesk ensures that businesses have access to advanced features that aid in improving customer service operations while gathering valuable data along the way.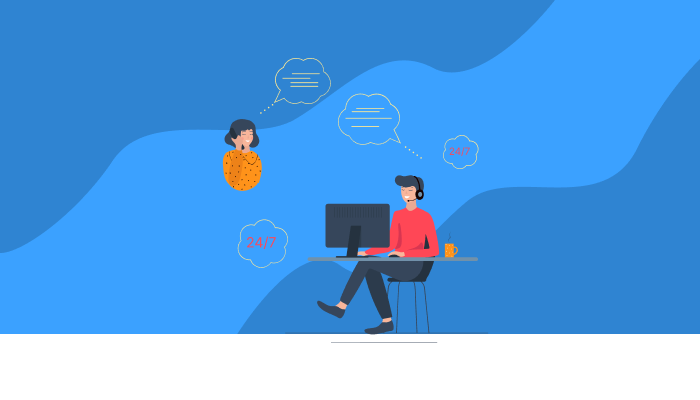 Quality Assurance Software
Quality assurance software is an invaluable tool for outbound call centers. It provides the opportunity to ensure customer satisfaction and improve operational efficiency. A reliable vendor like Voxdesk should be chosen for implementation to maximise its value. There are three key benefits of quality assurance software:
First, it allows managers to review ongoing interactions between employees and customers. This enables them to identify areas where training or performance improvement may be necessary. In addition, it helps determine if communication policies have been followed accurately. Finally, this type of software can help measure customer engagement levels by tracking how long calls last and what topics were discussed during each interaction.
Second, with quality assurance software, organizations can quickly pinpoint issues that need attention or resolution. Managers will receive notifications whenever a discrepancy is detected between customer expectations and employee responses. Moreover, they'll also know when processes or protocols aren't being followed correctly so they can take corrective action right away.
Thirdly, automated reporting features enable supervisors to create detailed reports on all recorded conversations at any time. This data can then be used to analyze trends within the organization over different periods such as daily, weekly or monthly intervals. Such analysis facilitates more informed decision making, leading to higher customer loyalty rates and better overall business outcomes.
Clearly, quality assurance software from vendors like Voxdesk represents an important asset for outbound call centers looking to enhance their operations and achieve sustainable market success.
Conclusion
Outbound call centers are a critical component of many businesses. They help to increase customer engagement, boost sales and provide better customer service. To ensure that outbound call center services remain effective, choosing the right tools for your specific needs is important. The seven best tools for an outbound call center listed here can be used in combination or separately depending on your requirements. These include VoIP phone systems, interactive voice response (IVR) systems, automated call distribution (ACD) system, call recording software, quality assurance software and more. With the right combination of these tools, you can improve customer communication and maximize efficiency in your business operations. By utilizing all of these resources effectively you can offer exceptional customer experience which leads to positive results such as repeat customers and increased profits.
Why Choose 500apps?
#1
All-in-One Suite with more than 50 apps
#2
Everything you need today and in the future for all departments
#3
Unbelievable value - the lowest pricing you will ever find
#4
Hosted in 6 locations for compliance and blazing speeds
#5
24/5 Support - FREE chat, email and phone
#6
Uncapped features - limits you will never reach humanly
#7
Managed and maintained everyday by a dedicated team
#8
No downtime - comes with a 99.9% uptime guarantee
#9
Supports a number of international languages
#10
We've everything covered - 90k+ trust us with their business
Join the SaaS Revolution
All-in-One Suite of 50 apps

Unbelievable pricing - $14.99/user

24/5 Chat, Phone and Email Support