How to Choose the Best HR System for Your Company
Are you looking for the best Human Resource (HR) system for your company? With so many options on the market, finding the right fit can be overwhelming. It is important to research what will work best for your business. This article provides a comprehensive overview of choosing the best HR system for your company.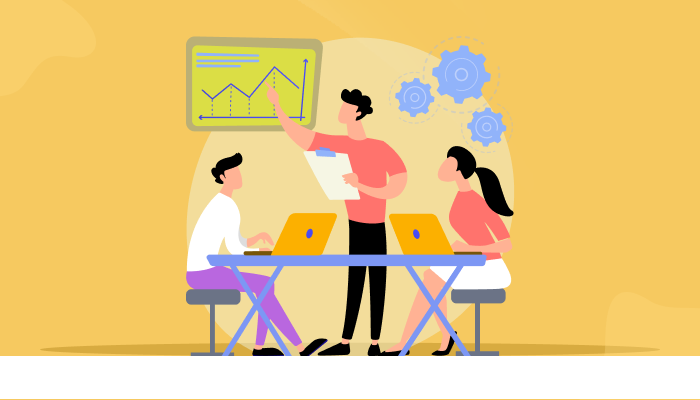 When researching potential systems, start by understanding what functionality is available. Compare different solutions in terms of pricing models and implementation fees. Additionally, look at how easy or difficult it would be to integrate the new HR software within the existing IT infrastructure – this will help you decide if it's worth investing in a more expensive solution.
When deciding on an HR system, it's essential to consider features such as payroll management, employee onboarding and offboarding processes, data privacy regulations, leave and vacation tracking capabilities, reporting tools, integrations with existing systems, customer support availability and more. All of these factors should be considered when assessing whether a particular HR system is right for you.
Finally, consider feedback from current users; read reviews and check customer satisfaction ratings to get a better idea about how reliable the product might be. Make sure that whatever option you choose meets all your requirements while providing a good user experience for employers and employees.
The Importance of an HR system for a Business
An HR system is essential. It is the backbone of any organization and helps ensure its operations are managed and monitored effectively. An HR system helps to streamline processes, gives instant access to employee data and records, and can help to identify areas for improvement.
Furthermore, it helps to promote a healthy and safe work environment and ensure compliance with relevant laws and regulations. In short, an HR system is key for any business to ensure that it runs smoothly and efficiently.
An HR system can increase productivity by automating onboarding, payroll, leave requests, etc. This allows more time for HR professionals to focus on more strategic tasks. An HR system can benefit an organization by providing easy access to employee data and records, allowing quick access to information that can improve the organization.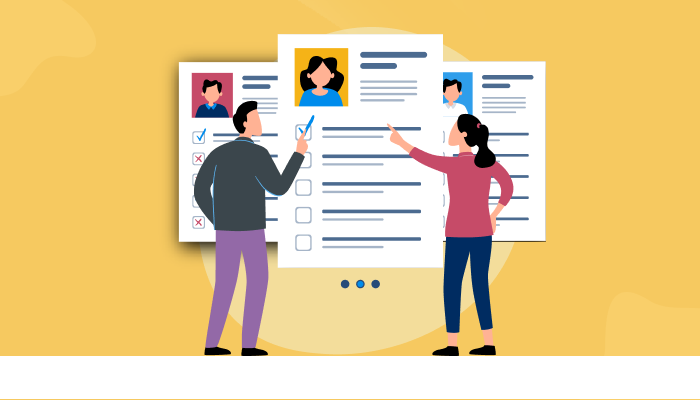 The Advantages of Implementing an Automated HR System
Implementing an automated HR system is a great way to make your business more efficient and streamlined. An automated HR system allows you to automate tedious tasks such as payroll and time tracking, enabling HR staff to focus on more strategic tasks. Additionally, an automated system allows for greater accuracy, making data management more effortless. With an automated system like HRSprout, you can also benefit from automatic notifications, a library of HR documents, real-time analytics, and more. Not only will your HR team be more efficient and accurate, but you can also rest easy knowing that your HR data is secure and accessible anytime you need it.
Comparing Different HR systems: Pros and Cons
When choosing the best HR system for your company, it pays to compare different systems and weigh the pros and cons. Consider the features of each system you're looking at. Do they provide the flexibility you need? How user-friendly is the system? What types of integrations are available? All of these factors should be taken into account.
Additionally, you should pay attention to the cost. While a more expensive system may offer more features, you only want to pay what is necessary if it's not something you need. Finally, look into the support services available. Ensure the vendor provides the assistance you need to get the most out of your HR system. Ultimately, by taking the time to compare different HR systems and evaluate the pros and cons, you can make the best decision for your company.
When choosing an HR system, it's essential to find one that fits the specific needs of your business. Here are a few popular options and their pros and cons:
HRSprout:
This online HR system is designed specifically for small businesses and offers employee tracking, performance management, and benefits administration features. The big plus of HRSprout is its simplicity and affordability, making it an excellent choice for small businesses on a tight budget. However, it may not be as robust as other options, so it might not be the best fit for larger organizations with more complex HR needs.
Pros:
Simple and easy to use
Affordable pricing
Offers a range of HR features, such as employee tracking and performance management
Cons:
Limited in terms of functionality compared to more comprehensive systems
It may not be suitable for larger organizations with more complex HR needs
Get started with the leading HR System today! Sign Up 14 Day Trial
Core HRMS:
These systems are built to handle various human resource management tasks, such as payroll, benefits, and compliance. They're typically more expensive and require more technical knowledge to set up and use, but they offer a more all-encompassing solution for larger organizations. The main disadvantage is the cost and complexity of implementation and maintenance.
Pros:
Comprehensive and sophisticated solution for larger organizations
Can handle a wide range of HR tasks, such as payroll, benefits, and compliance
Cons:
More expensive and technical to set up and use
It may be overkill for small businesses with simpler HR needs
Cloud-based HR system:
These systems are hosted on remote servers and accessed through the internet. The main advantage of cloud-based systems is that they are typically more affordable than on-premises systems and can be accessed from anywhere. However, security can be a concern as data is stored on a remote server, and ensuring that the system complies with the regulations is essential.
Pros:
Flexible and convenient, it can be accessed from anywhere
Suitable for businesses with remote or dispersed teams
Cons:
Less secure than on-premises systems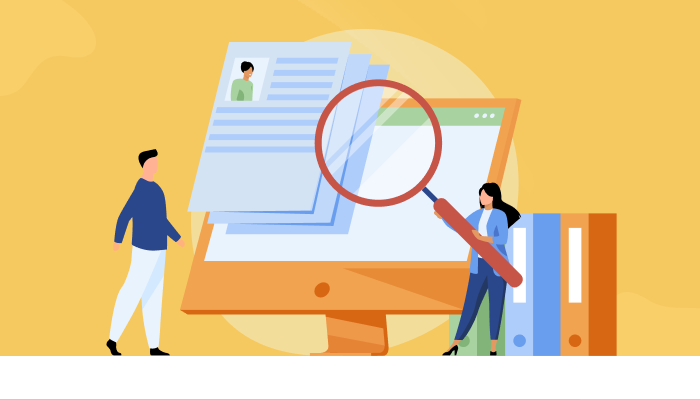 How to Select HR Software in 5 Simple Steps
Choosing the best HR system for your business is essential for its success. Here are five simple steps to help you select the right HR software:
1. Understand your business needs: Consider your business's size, the software's scope and the features you need before selecting an HR system.
2. Research your options: Read reviews, talk to other businesses and compare different HR systems to find the one that best meets your needs.
3. Determine a budget: Make sure the HR system you choose fits your budget and doesn't exceed it.
4. Check for compatibility: Ensure the HR software you select is compatible with other systems you already use, such as payroll and accounting.
5. Try HRSprout: HRSprout is an HR software designed to provide businesses with a comprehensive suite of integrated tools to streamline HR tasks and processes.
Conclusion
In conclusion, choosing the best HR system for your company requires research and careful consideration. You must consider your current and future needs and ensure that your selected HR system is compatible with your business's goals and objectives. Ultimately, the best HR system for your company will provide the features you need, is easy to use and manage, and is cost-effective. Your company can benefit from improved efficiency, greater accuracy, and a more organized and streamlined human resource management system with the right HR system.
Why Choose 500apps?
#1
All-in-One Suite with more than 50 apps
#2
Everything you need today and in the future for all departments
#3
Unbelievable value - the lowest pricing you will ever find
#4
Hosted in 6 locations for compliance and blazing speeds
#5
24/5 Support - FREE chat, email and phone
#6
Uncapped features - limits you will never reach humanly
#7
Managed and maintained everyday by a dedicated team
#8
No downtime - comes with a 99.9% uptime guarantee
#9
Supports a number of international languages
#10
We've everything covered - 90k+ trust us with their business
Join the SaaS Revolution
All-in-One Suite of 50 apps

Unbelievable pricing - $14.99/user

24/5 Chat, Phone and Email Support