12 Best Learning Management Systems (LMS) Of 2023
Companies must stay ahead of the curve as technology advances and how we learn continues to change. Learning Management Systems (LMS) have become an essential tool for organizations that want to keep their employees up-to-date on new technologies, skillsets, and more. But with so many LMS options, how do you know which is right for your organization? To help you make a decision, here's a look at the 12 best learning management systems of 2023.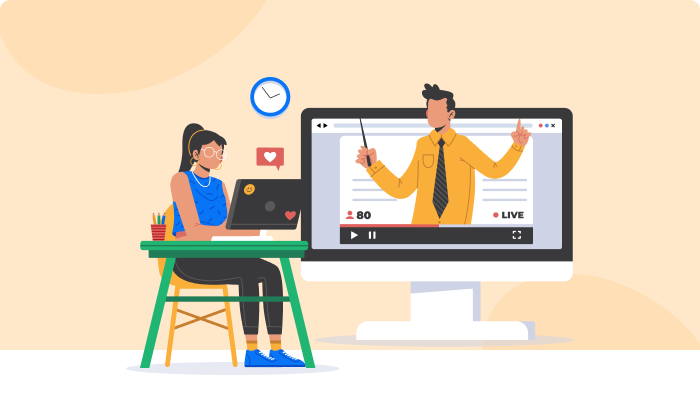 The list includes traditional courses and those that leverage cutting-edge artificial intelligence techniques such as machine learning algorithms. Each system has its own unique features designed to meet specific needs and goals. We've broken down each option by cost structure and ease of use, making it easier to find the perfect solution for your business or organization.
9 Benefits of Implementing an LMS in an Organization
When it comes to staying ahead of the curve and improving employee training, implementing a learning management system (LMS) can yield major benefits. An LMS is an e-learning platform that helps organizations manage content, assessments, reporting, and tracking. Here are 9 advantages of investing in an LMS for your organization.
Streamlined Operations:
The use of learning management systems (LMS) can provide organizations with a streamlined operation, making it easier to access and manage their learning platform. An effective LMS is an invaluable asset for companies looking to improve efficiency in the workplace by providing the ability to deploy courses and content via secure portals quickly.
Personalized Instruction:
Personalized instruction is an important factor in finding the best LMS of 2023. By providing a unique learning experience tailored specifically to each student, educators can ensure that their classes are engaging and effective for all individuals involved. Here's why personalized instruction should be high on your list of priorities: It allows for greater flexibility in delivering content. It improves collaboration between teachers and students. And it fosters higher levels of engagement among learners.
Control Over Information Delivery:
Today, companies are looking for more control over how they deliver information to their employees. A Learning Management System (LMS) is a great way to achieve that goal. It enables administrators to customize the content and delivery of eLearning materials specific to each individual's needs.
Detailed Insights Into Learner Performance:
Having detailed insights into learner performance is essential when it comes to learning management systems. Educators need to be able to track how their students are progressing and adjust their teaching strategies accordingly. That's why many of the best LMS platforms of 2023 provide users with comprehensive analytics capabilities that enable them to better understand each student's level of engagement and success in the course material.
Moreover, some systems go even further by providing teachers with predictive analysis tools which can help them anticipate potential issues and take preventive action before any problems arise. These features include:
Automated notifications when progress drops off.
Visualizations highlighting trends over time.
Predictions about future performance based on past results.
By taking advantage of these analytical tools, educators can leverage data-driven decision making to refine their instructional methods and ensure that all learners have access to quality educational experiences tailored specifically for them.
All Educational Resources In One Spot:
The convenience of having all educational resources in one spot is invaluable for both educators and learners. It streamlines the learning process, making accessing materials and tracking progress easier. With a single platform that houses everything from textbooks to tests, students can quickly get up-to-speed on their coursework.
Easy Access From Anywhere:
Today's world requires an easy way to access educational resources from anywhere. You can do just that with the best learning management systems (LMS) of 2023! These systems allow students and teachers to easily track their progress no matter where they are in the world–it's like having your own library at your fingertips.
TIP: Take advantage of any free trial offers so you can experience what using the best LMS of 2023 is really like! Which system is right for you? Check out user reviews and ratings to understand what others think about particular options.
Cost Savings On Hiring Trainers:
Regarding the best learning management systems (LMS) of 2023, cost savings on hiring trainers is an important consideration. Not only can this help businesses reduce their overhead costs and make their training programs more affordable, but they can also benefit from the additional flexibility that a digital platform offers.
Instructional Videos For Independent Learning:
Instructional videos are an important part of modern learning management systems (LMSs). They allow learners to engage with content independently and in their own time. This means they can learn at their own pace without needing a trainer or instructor present.
Increased Agility For Businesses:
Agility has become an increasingly important part of business success, particularly in the digital age. Companies need to be able to respond quickly and adapt to changes in their environment, both internal and external. This is where Learning Management Systems can come into play by providing the structure necessary for businesses to make these rapid adjustments.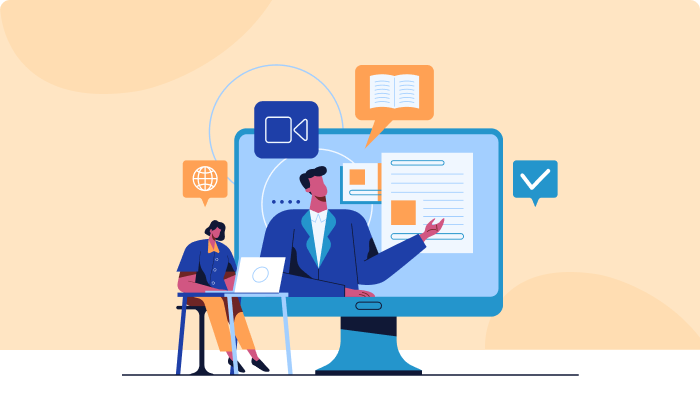 12 Best Learning Management Systems (LMS)
As businesses strive for increased agility, reliable learning management systems (LMS) become increasingly important. But with so many options, how do you choose which is best? To help make the decision easier, here are four of the top LMSs currently on the market.
Adobe Captivate Prime LMS
Adobe Captivate Prime is one of the leading learning management systems (LMS) in 2023. It provides a comprehensive environment for learners and instructors to collaborate, learn and share knowledge online through interactive elements, such as quizzes, videos and simulations.
This LMS helps organisations create engaging e-learning experiences that facilitate collaborative learning with its advanced features like:
1. Personalised Learning Paths: Learners can tailor their studies according to individual preferences.
2. Gamified Learning Experiences: A fun way to engage students by incorporating games into course content.
3. Rich Media Support: Animated graphics, audio clips, video clips and multimedia files are supported on this platform.
4. Automated Reporting & Analytics: Detailed reports enable users to easily track progress and performance levels across different courses or programmes.
The intuitive interface ensures ease of use so anyone can quickly get up-to-speed with the system's features without having any prior experience with LMS solutions. Adobe Captivate Prime also offers integration options with other software programs, which makes it an ideal choice for larger enterprise organizations that need more complex workflows and management toolsets than basic cloud-based offerings provide. Plus, there's no need to worry about security since this LMS solution uses industry-leading encryption technology to protect sensitive data from unauthorized access or misuse.
Cornerstone OnDemand
Cornerstone OnDemand is an advanced learning management system (LMS) that has been gaining traction since its release in 2023. It's a comprehensive platform that offers a range of features, including:
Comprehensive reporting capabilities for tracking learner progress and course completion rates.
Advanced analytics to identify areas of improvement.
Scalable architecture for businesses of all sizes.
A robust library of content such as videos, quizzes and documents.
This cloud-based LMS also provides access to social media tools like Twitter and Facebook, allowing users to share information with their peers. Additionally, Cornerstone OnDemand enables trainers to customize courses based on user goals or job roles. Customers or partners can use it both within an organization and externally. In addition, it supports multiple languages so learners can work in their native language.
Paycor
Paycor is a leading learning management system (LMS) that provides powerful tools and features for businesses of all sizes. Its user-friendly interface makes it easy to manage company-wide training, onboarding, and development programs. Paycor's adaptive platform allows employees to access personalized content from any device, enabling them to learn at their own pace.
This LMS offers several benefits:
Automation: With automated capabilities such as course creation and enrollment tracking, Paycor saves time and money by streamlining the administration process.
Integration: This platform integrates seamlessly with other software applications, allowing users to keep up with the latest trends in eLearning without sacrificing efficiency or accuracy.
Analytics: The advanced analytics feature enables businesses to track employee progress on courses and measure results over time.
The comprehensive suite of features offered by Paycor helps companies stay ahead of the curve in developing an effective learning strategy for 2023.
360learning
360learning is a comprehensive learning management system (LMS) that enables users to easily create, track, and deliver effective e-learning content. It's been around since 2017 and has gained immense popularity in the last few years due to its user-friendly interface and ability to create interactive courses.
The platform provides a wide range of features, such as an authoring tool which helps instructors design course materials; quiz creation tools for assessments; analytics and reporting capabilities so administrators can identify areas where students are struggling; and social collaboration tools like discussion boards. Additionally, it supports multiple languages, making it ideal for international organizations.
Lessonly
When it comes to learning management systems (LMS), Lessonly stands out from the crowd. This innovative e-learning platform provides an intuitive and user-friendly interface that makes collaborating, creating, and managing courses simple for any organization. It offers a broad range of features designed to help businesses improve their overall training program with more engaging content.
Lessonly's LMS is equipped with powerful tools such as quizzes and surveys that can be used to easily assess learner progress and knowledge retention. Additionally, the system allows instructors to create interactive multimedia presentations while providing real-time feedback on student performance. With its wide selection of templates and customizable options, users have full control over how they make use of the platform's capabilities.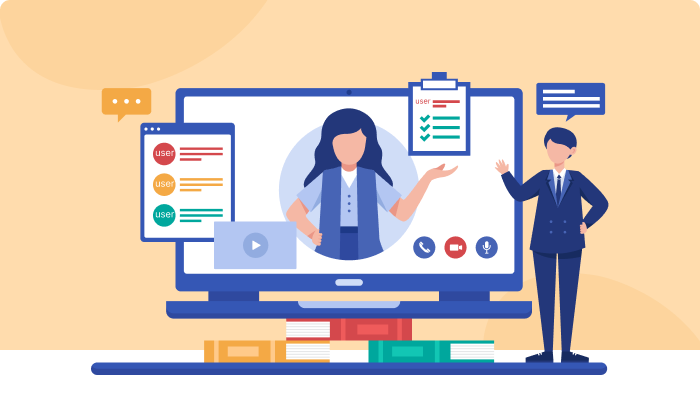 LearnUpon
LearnUpon is a powerful Learning Management System (LMS) that offers comprehensive, user-friendly portals for delivering educational content and tracking progress. It's one of the best LMS systems available today, allowing users to create custom learning paths easily. With LearnUpon, instructors can quickly build courses by adding video, audio, images, documents and more to their lessons. The platform also provides analytics tools which enable educators to track student engagement and gauge comprehension levels through automated reports.
The system makes it easy for students to access materials anytime, anywhere, as they can access all course material from any device with an internet connection. Additionally, its interactive design allows learners to engage in discussion forums while taking courses or completing assignments.
LMSNinja
LMSNinja is one of the top examples of a learning management system (LMS). It's designed to help maximize the productivity and effectiveness of your organization's training program. Here are some features that make LMSNinja stand out:
Automated processes: This LMS automates all aspects of your training program, from registration and reminders to tracking attendance records and certifications.
Customizable tools: You can customize this platform according to your company's specific needs, allowing you to tailor it precisely for optimal results.
Self-service portal: Employees have access to an intuitive self-service portal that allows them to quickly find what they need without contacting administrators.
These tools combined create a powerful system for managing employee learning activities and increasing learner engagement. With its robust suite of features, LMSNinja provides businesses with the ability to centrally manage their entire operations in regard to education and development programs.
Get started with the leading Learning Management Systems today! Sign Up 14 Day Trial
Proprofs
Proprofs is one of the most popular learning management systems (LMS) available today. It's an online platform that allows organizations to easily create and manage courses, track user progress, assign tasks, and more. With Proprofs, users can design custom modules tailored to their organization's needs. Here are three reasons why this LMS stands out:
First of all, Proprofs offers a wide range of features for course designers to use in creating engaging content. They provide tools such as drag-and-drop functionality, multimedia upload options, quizzes and surveys, and even animations if desired. Additionally, they offer plenty of support resources, including tutorials and video guides, so administrators can get up and running quickly with no difficulty.
TalentLMS
TalentLMS is a cloud-based learning management system (LMS) that provides users with an easy, efficient way to manage digital content and online courses. It's designed primarily for businesses who want to train their employees quickly and effectively - but teachers can also use it in universities or even non-profit organizations looking to offer training programs. TalentLMS has several features that make it stand out from other LMSs on the market.
TalentLMS offers a comprehensive solution for those looking for a reliable yet affordable learning management system. Its customizable platform makes it ideal for large and small companies, while its pricing structure ensures that businesses get value for money without breaking the bank. With all these features combined, it's no wonder TalentLMS continues to be such a popular choice among professionals worldwide.
Docebo
Docebo is an innovative Learning Management System (LMS) that offers many features and benefits. It's designed with both the learner and instructor in mind, allowing them to interact within the system easily. The user interface is intuitive and easy-to-use while also providing tools for administrators to manage content, users, and reports. Docebo has powerful analytics capabilities, helping organizations track progress over time and make data-driven decisions about their learning programs.
The security of Docebo's platform is another important factor for use in a corporate setting or educational institution. It includes multiple layers of protection from external threats via secure encryption technology. In addition, users can be granted restricted access depending on their role within the organization. this ensures that only those who need certain information can view it.
SAP Litmos
Sap Litmos is an enterprise-level learning management system (LMS) that offers robust features and a comprehensive suite of tools. This cloud-based platform supports multiple languages and integrates with existing CRM, HRIS, or ERP systems. With Sap Litmos, businesses can deliver training to their staff in any form, online courses, videos, documents, webinars, and track employee progress using advanced analytics.
The LMS also offers mobile access for learners on the go and dynamic content delivery so businesses can quickly update the material available to employees. It features automated notifications for course completion and built-in reporting capabilities that allow companies to assess their training effectiveness. Plus, it provides support services such as account setup assistance and personalized onboarding guidance.
Paylocity
Paylocity is a cloud-based learning management system that provides businesses with an efficient, effective way to deliver training. It's designed to be used by employees and teams of any size, allowing users to create courses, assign tasks and track progress easily. In addition, it offers powerful reporting capabilities which allow users to keep tabs on their team's performance.
One key benefit of Paylocity is its intuitive user interface. With simple drag-and-drop functionality, creating content for your learners couldn't be easier. The platform also allows you to customize the look and feel of your courses, so they perfectly fit into your organization's branding. You can add interactive elements such as quizzes, polls and surveys to ensure your audience remains engaged throughout the course material.
Conclusion
A Learning Management System (LMS) can provide organizations with many benefits. The streamlined operations, personalized instruction, and control over information delivery that come with an LMS give organizations the power to create an engaging learning environment for their employees.
Why Choose 500apps?
#1
All-in-One Suite with more than 50 apps
#2
Everything you need today and in the future for all departments
#3
Unbelievable value - the lowest pricing you will ever find
#4
Hosted in 6 locations for compliance and blazing speeds
#5
24/5 Support - FREE chat, email and phone
#6
Uncapped features - limits you will never reach humanly
#7
Managed and maintained everyday by a dedicated team
#8
No downtime - comes with a 99.9% uptime guarantee
#9
Supports a number of international languages
#10
We've everything covered - 90k+ trust us with their business
Join the SaaS Revolution
All-in-One Suite of 50 apps

Unbelievable pricing - $14.99/user

24/5 Chat, Phone and Email Support