Enhance User Experience in 2022: The Ultimate Guide
User experience (UX) is the crux of product design, be it a website, or something else. A business' website or app can leave a lasting impression on a customer — and whether that impression is good or bad can depend on a lot of factors.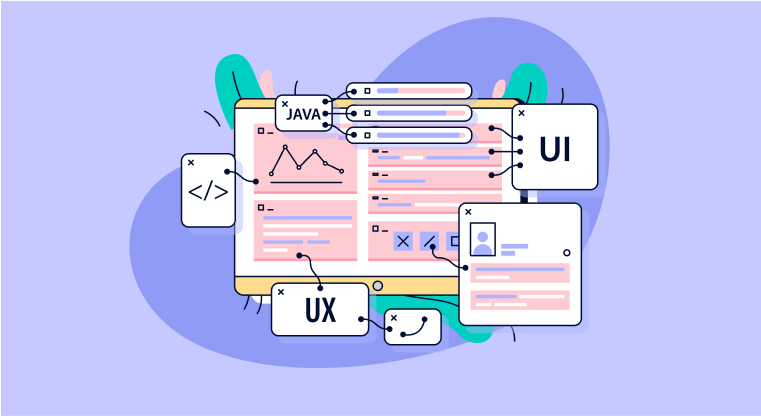 Have you ever wondered why you keep going back to the same grocery store? Or why you keep going back to the same hair stylist or favorite restaurant? The answer is simple: these businesses have fostered a positive experience, which in turn creates loyalty towards their brands.
In today's digital world, brand experience and engagement are the major factors behind loyalty. Design, atmosphere, speed, and problem resolution are all pillars of a great consumer experience, and the same factors contribute to a great digital experience.
Billy Gregory, Senior Accessibility Engineer at The Paciello Group, humorously put it as, "When UX doesn't consider ALL users, shouldn't it be known as "SOME User Experience or… SUX?"
Creating a great user experience on your website is essential to keeping your visitors engaged and coming back for more. Make sure your site is well designed and easy to navigate, with rich content that will keep your customers and partners coming back for more.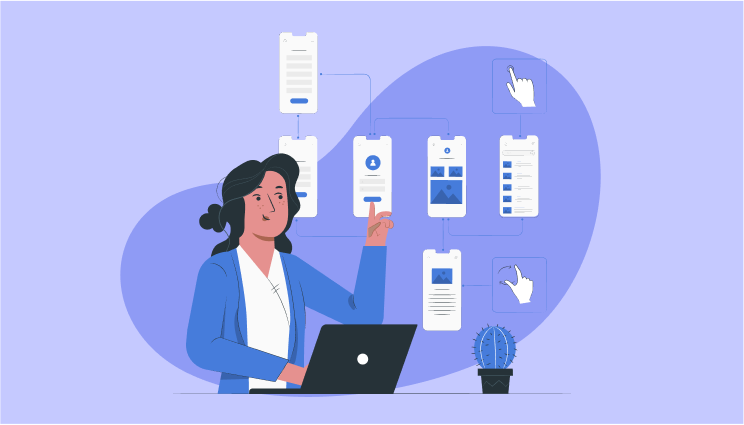 There's plenty to say about how to enhance user experience (UX) in every area of a business, however the guide below streamlines all that into some great tips that will help you avoid common UX mistakes on your website. Thus, creating a site that's easy to use and delivers an engaging experience to the visitor.
What is User Experience?
User experience (UX) refers to a person's behaviors and attitudes when using a particular product, feedback management system or service. It includes the practical, experiential, affective, meaningful and valuable aspects of human-computer interaction and product ownership. Essentially, UX is about how a user feels when interacting with a product or service. When you enhance UX, you create a better experience for customers when they interact with your brand, and reduce friction between your website and your target audience.
When you enhance the user experience, you help guide your website visitors through the conversion funnel, making it easier for them to become customers.
A potential customer visits your website for the first time. They may read a blog post or look at the main navigation pages. If they have a good impression of your business, they may follow you on social media or sign up for your email list.
When you have a potential customer's contact information, you have what is called a lead. You can start working towards getting that customer to make a purchase by providing them with valuable tips, advice, discounts, and free tools.
If you haven't taken the time to improve your user experience, your prospects or leads might grow cold. They may decide not to give your business more time - or money - because of friction they encountered while navigating your website and other online presences.
Why is User Experience Important?
User experience is about more than just having a well-designed website. If your website doesn't give users the information they need or help them make choices that are best for them, you could lose revenue.
It's also important to keep in mind that consumers today are looking for things like social proof. If you don't have testimonials or other evidence of your brand's popularity, it could hurt you.
Additionally, UX has become more granular, with even one unnecessary field in a checkout form potentially leading to abandoned shopping carts. With less than one minute to hook your visitor, it's essential to have a smooth UX - any obstacles could result in lost sales.
User experience is important because it can give you an idea of what your customers are looking for and expecting from your website. If you don't deliver, it could be detrimental to your brand, so you need to focus on both the big picture and the small details. However, nailing UX is easier said than done. If you need help, consider hiring a UX Agency.
Steps to Improve User Experience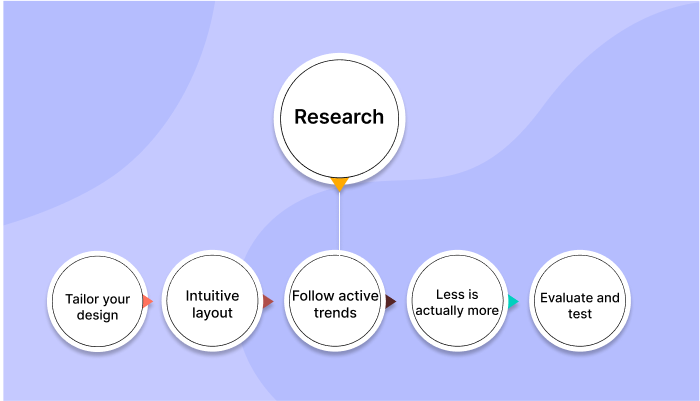 Research
Before sketching out any ideas for a UX design, study your brand's primary mission and core values. This will help you understand your business's typical customer.
Creating a user-centered design can be difficult if you're not familiar with your target audience. Try to get to know your target audience better by looking at internal data and creating a buyer persona. Look at factors such as where your visitors come from geographically and what type of device they use to access your site.
Study your internal data, as well as polling current customers, to get details about what drives their purchases from your brand. You can use a website recording software to easily gather this data and create buyer personas that represent your typical customers' features. Once you have your buyer personas, you can filter site changes and user-friendliness through each one to see what works best.
If you want to improve your website to better meet the needs of your buyers, take a look at what your competitors are doing. Look at what works well for them and what doesn't, so you can learn from their successes and failures. Knowing your buyers allows you to address their pain points and create a website that better meets their needs.
Tailor Your Design to Target User Preferences
When you know your target audience, design your website to appeal to them. Use colors, layouts, and other design elements that will appeal to the demographic or group you're targeting.
You should consider creating a streamlined layout that loads quickly and works well on mobile devices. This will appeal to Generation Z, who are major spenders in the retail market. Keep in mind the general preferences of this generation when it comes to design elements like colors, fonts, shapes, and layouts.
Remember that the colors you choose for your design must also work well with your brand's existing color palette and surrounding features. It can be tricky to find a balance between meeting user preferences and staying true to your brand style. If your brand typically uses muted colors, but you want to attract a younger audience with brighter colors, try to find a compromise that incorporates some of those user preferences without sacrificing your brand style.
It's important to use colors in your design that have good contrast with the background color, so that people with vision impairments or who are viewing your site on a small screen can still see the content easily.
Improve Your User Experience with the All-In-One SaaS Suite. Sign Up 14 Day Trial
Make sure your site is easy to navigate and responsive on all devices. Use large, clickable elements and plenty of white space to make it easy to view on mobile devices. If you're targeting millennials, use a clean, simple layout.
Intuitive Layout
It's important to have a navigation that makes sense to users, or they may get frustrated and leave your site. You don't have much time to make a good first impression.
An intuitive layout that is similar to other sites makes it easy for visitors to see where key features are located. Having a familiar layout will make your site more accessible since people are used to seeing a specific order on a website. For example, people will expect to see the home button (or your logo that acts as a home button) in the far left spot in the navigation bar.
The navigation of your website should be designed based on where your visitors go when they land on your site. Internal analytics can help you determine which areas of your site are most popular with visitors, and you can use this information to design your navigation accordingly. For example, if you find that visitors tend to go to your site's content and FAQs sections most often, you should make sure that these sections are easily accessible from your website's main navigation.
The placement of elements in your navigation bar is important. For example, the most critical categories should appear first, with less important ones farthest to the right. The home button, which visitors often use to navigate back to the landing page, should appear on the farthest left or on top of the nav bar. The contact button should be placed to the far right, since that is where most sites put it.
Follow Active Trends
It is important to stay up-to-date with current trends when designing a website or store. This lets you tap into popular culture and understand what your target demographic is interested in. In addition to staying on top of web design trends, you can focus on elements that make your brand unique, such as shapeshifting logos that engage the user or ghost letters (typography outlined in white with a transparent interior, so the background shows through). This helps the user remember why they landed on the page and highlights your hero image behind the words. With a user behavior analytics software, you can quickly and easily analyze user behavior to identify feature gaps, improve customer experience, reduce churn, and increase customer retention.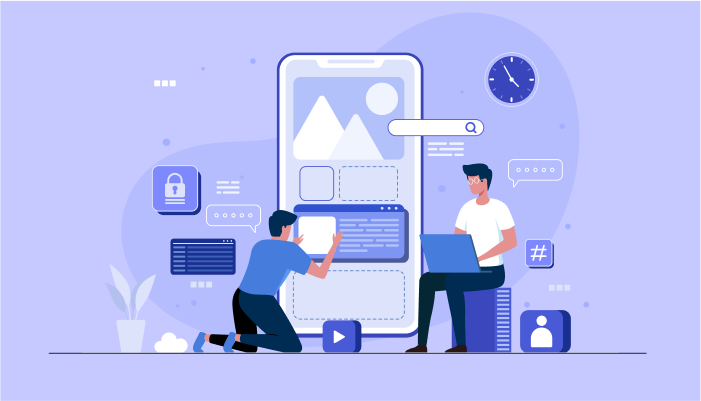 As a brand, it's important to stay up-to-date on the latest trends and understand the pain points of your target consumers. This way, you can create solutions that address their needs. Social media is a great way to stay on top of current trends and see what's important to your audience. In addition to following pop culture, be sure to read blogs to get a pulse on the latest trends and pain points.
Less is Actually More
It's important to have a well-organized website or store so that users can easily find what they're looking for. Too much clutter can be overwhelming and make it difficult to navigate. White space is important to create a balance and highlight important products or information. You can also use extra negative space to draw attention to a new product in a store.
Focus on one or two elements in terms of design and content. This will help you highlight your strengths as a brand and cut anything that doesn't match your overall purpose. Trying to be everything to everyone will only aggravate people.
Evaluate and Test
It's important to make sure your website is usable for everyone, including those with vision impairments or who might need to use voice commands. A responsive website is one that can scale up or down to fit any screen size, and this is ideal. However, responsive design isn't something you can achieve with just a few clicks.
Still, the fastest way to send mobile and tablet users away from your site is to ignore how your website functions on mobile and tablet devices. For example, if a mobile user has to zoom in to view your site on their device, or if your buttons are too small for them to easily click, many mobile users will simply leave your site.
Before taking your site live, make any final adjustments and test your site. Additionally, keep your site updated as your audience makeup changes or new methods arise.
Feedback
Even after your website goes live, you should get feedback from site visitors and thoroughly test all components to make sure the UI and UX work. Conduct polls and ask your customers what they love and hate about your site, and make adjustments as needed. Forms are a great way to do this. You can create great forms using a form builder solution.
Listen to user feedback and take action to improve the usability of your site or store. If someone mentions that it's difficult to find the checkout area because of clutter, take steps to fix the problem. Pay attention to what customers say, and collect feedback so you'll be able to improve your business regularly.
Testing and fixing issues shouldn't be something you only do when your site goes live or your store opens. Instead, it should be part of your regular maintenance tasks.
UX: Your Not-So Secret Weapon
Creating high-value content is another great way to attract new business and keep customers coming back. Your content should be original, informative, and engaging. It should offer something that other businesses in your industry don't. This could be a new perspective, a new take on an old problem, or a fresh solution to a common issue. If you can provide something unique, you'll be ahead of the competition.
Both of these methods - focusing on user experience and creating high-value content - will help you to build a strong foundation for your business. From there, you can add in other tactics, like SEO, to help drive even more traffic to your site.
This should be a breeze using the 500apps all-in-one suite of over 39 apps. Trusted by 30,000 businesses, 500apps gives you an all-in-one, affordable, full-featured suite of apps to meet the needs of your entire business and grow faster.
Why Choose 500apps?
#1
All-in-One Suite with more than 50 apps
#2
Everything you need today and in the future for all departments
#3
Unbelievable value - the lowest pricing you will ever find
#4
Hosted in 6 locations for compliance and blazing speeds
#5
24/5 Support - FREE chat, email and phone
#6
Uncapped features - limits you will never reach humanly
#7
Managed and maintained everyday by a dedicated team
#8
No downtime - comes with a 99.9% uptime guarantee
#9
Supports a number of international languages
#10
We've everything covered - 90k+ trust us with their business
Join the SaaS Revolution
All-in-One Suite of 50 apps

Unbelievable pricing - $14.99/user

24/5 Chat, Phone and Email Support