5 Key Trends Shaping the Future of Web App Development
Web apps have revolutionized how we interact with the digital world and are only getting more powerful. As technology continues to evolve, web app development is rapidly changing too. In this article, we will explore five key trends shaping web app development's future.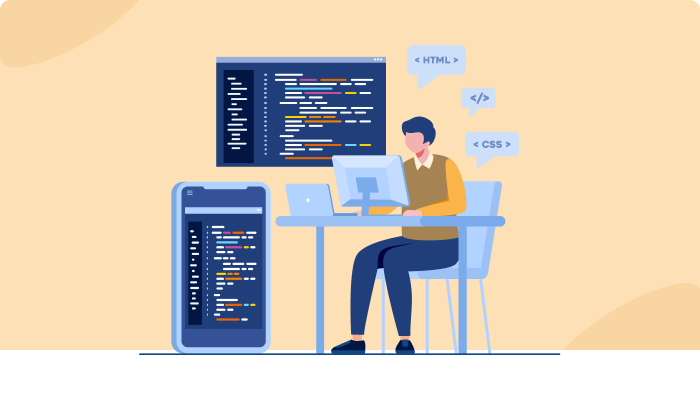 From artificial intelligence (AI) and machine learning to cloud-based applications and beyond, these trends transform how developers create complex programs for desktop and mobile devices. They also significantly improve user experiences while allowing businesses to capitalize on big data insights.
In addition to highlighting each trend's benefits, this article will provide some tips on incorporating them into your projects so that you can stay ahead of the curve and build better web apps than ever before. So let's dive in!
What Is Web Application Development?
Web application development is the process of creating and developing software applications that are specifically designed for use on the World Wide Web. It involves designing, coding, testing, deploying, and maintaining web-based apps to meet specific goals and requirements. App development software and platforms provide developers with the tools they need to quickly and efficiently create high-quality, secure web applications quickly and efficiently.
The key trends shaping future web app development include mobile-first design principles, serverless architectures, cloud computing adoption, artificial intelligence (AI) integration, automation, and an emphasis on security. The ever-changing nature of customer preferences combined with advances in technology means that web developers must be able to adapt quickly while still meeting strict standards for performance and reliability.
Investing in a reliable app development platform can make all the difference for businesses looking to stay ahead of their competition by delivering modern solutions faster than ever before without sacrificing quality or security. With its powerful features and resources at their disposal, businesses have access to cutting-edge technologies that enable them to develop innovative web applications within significantly shorter timeframes than traditional methods.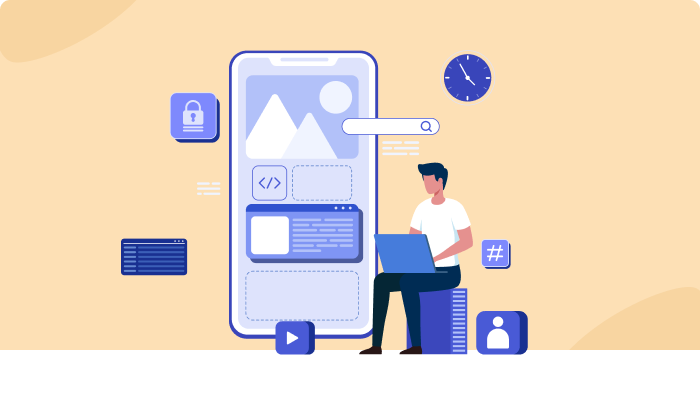 What Are the Benefits of Web Application Development?
Web application development is becoming increasingly popular as businesses strive to stay ahead of the competition. It offers a broad range of benefits, including AppUp, an app builder that simplifies and accelerates the creation of customized apps with minimal coding knowledge required. With this technology, companies can avail themselves of comprehensive app development services without hiring expensive developers or relying on complex external frameworks. The Benefits Of Web Application Development include:
It Allows users to create powerful applications quickly and easily, even without technical skills.
Utilizes cutting-edge web technologies like HTML5, CSS3, and JavaScript.
Allows businesses to test their apps before launch.
Allows businesses to quickly deploy new features and updates without requiring manual changes from each user's device.
Enhances customer satisfaction levels significantly.
Future of Web App Development Shaping: 5 Key Trends
Making sure your web app stands out in an ever-growing digital world is no easy task. That's why it's important to stay up to date on the trends shaping web app development's future. There are five key trends that developers should be aware of when building their next application.
Artificial Intelligence (AI)
Artificial Intelligence (AI) is playing an increasingly important role in the future of web app development. AI technology can automate tasks, identify user behaviour and personalise experiences to meet users' demands more effectively than ever before. For instance, AI-driven algorithms can learn from past data or search queries and predict what users want next on their websites or apps. Furthermore, top app development software such as AppUp uses AI to analyse customer feedback and improve customer experience.
With this new level of intelligence available through AI integration, developers have access to a wide array of features that can be used to create better user interfaces. This includes facial recognition, natural language processing capabilities and predictive analytics tools, which help developers understand how users interact with their website or application. These tools also support personalization efforts by making it easier for developers to tailor content according to individual preferences.
Moreover, AI has enabled companies to develop smarter marketing strategies based on real-time insights from user interactions within their applications. By leveraging AI solutions like automated chatbots, companies can offer personalized customer service while reducing operational costs significantly at the same time.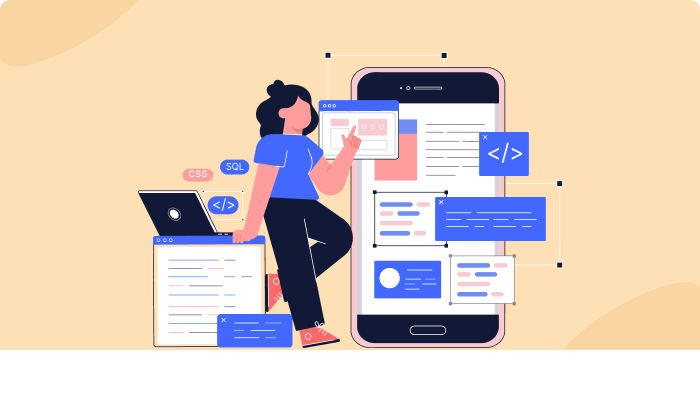 Machine Learning (ML)
Machine learning (ML) is an important tool for web app development, allowing applications to learn and improve independently. It's artificial intelligence that uses algorithms to process data and make predictions or decisions without being explicitly programmed to do so. ML-powered apps can become smarter over time as they collect more user information.
AppUp provides tools and services tailored specifically for developers looking to integrate ML into their projects.
AppUp makes it easy for developers to quickly build sophisticated models and deploy them in real-time environments.
AppUp provides the potential for powerful new features like personalized recommendations or intelligent search capabilities.
By combining traditional programming techniques with advanced AI technologies like machine learning, developers can create highly engaging user experiences. With AppUp's help, these experiences can be further enhanced by leveraging predictive analytics or natural language processing capabilities that allow machines to understand human input better.
Cloud Computing
Cloud computing is a rapidly-evolving technology that has been transforming the world of web app development in recent years. It provides users with on-demand access to highly scalable, cost-effective resources such as storage, databases and applications via the internet. This makes it possible for businesses to create powerful applications quickly and easily without needing any specialised hardware or software. Here are some of cloud computing's key advantages regarding web app development:
Flexibility: Cloud computing offers businesses greater flexibility than traditional methods since they no longer need to worry about purchasing expensive IT infrastructure, which can be time-consuming and costly. Instead, developers can scale up their services quickly and easily according to customer demand.
Cost savings: Because there is no need for additional hardware or software installations, costs associated with running an application can be greatly reduced. Additionally, businesses only pay for what they use, so they don't have to spend money on unused capacity or resources, even during times of low activity.
Security: The multi-layered security offered by cloud computing means that data stored within its systems are much more secure than if it were on-premise. Businesses also benefit from automatic updates and regular backups - ensuring the safety of customer information at all times.
The result? Faster deployment cycles lead to faster innovation; greater scalability and reliability; improved accessibility anywhere in the world; lower operational costs; better resource utilization; enhanced collaboration between teams; increased speed & agility; plus peace of mind knowing your data is backed up securely in multiple locations worldwide. All these benefits make cloud computing an invaluable tool for web app development today – and into the future.
Internet of Things (IoT)
The Internet of Things (IoT) is a rapidly growing trend that has the potential to revolutionize web application development. With IoT, everyday devices like phones and appliances are connected to sensors for communication and data exchange. This connection enables apps to be built in ways never before possible, allowing developers to create complex applications from simple tasks such as controlling lights or monitoring health metrics. Here's why it matters:
It allows users to access their applications anywhere on any device.
Developers can make use of real-time analytics without needing multiple databases.
Apps can become smarter through machine learning algorithms.
AppUp is an example of how IoT technology is used in web app development today. By using AppUp's platform, developers can quickly build powerful applications that utilize the power of cloud computing while taking advantage of the convenience of secure mobile connectivity. They provide reliable hosting solutions, so developers don't have to worry about scalability or security issues when building their projects. As a result, businesses can move even faster towards digital transformation initiatives by leveraging existing technologies and resources more efficiently than ever before.
Get started with the leading App Development Tool today! Sign Up 14 Day Trial
Augmented Reality (AR)
Augmented Reality (AR) is quickly becoming a major factor in reshaping the future of web app development. It offers users an immersive experience that merges physical and virtual worlds, creating new layers of engagement with digital content. With AR-powered apps, businesses can deliver engaging, interactive experiences that drive customer loyalty and brand recognition.
Here are some key points to consider regarding AR as part of your web app development:
Augmented reality apps allow users to interact with digital objects in their environment.
They create more convenient user interfaces for complex tasks like navigation or data visualization.
Businesses can use AR apps to offer unique experiences tailored to individual customers' needs.
The impact of augmented reality on web app development goes beyond just providing entertainment value – it also has far-reaching implications for how companies engage with their customers. By leveraging this technology, businesses can enhance the user experience by tailoring interactions to meet specific customer needs and interests. This level of personalization helps build loyalty among customers and drives long-term success for organizations.
Conclusion
Web application development is an ever-evolving field that brings great business opportunities and benefits. As technology advances, new trends are emerging with the potential to impact web app development in the future significantly. Some of these key trends include Artificial Intelligence (AI), Machine Learning (ML), Cloud Computing, the Internet of Things (IoT) and Augmented Reality (AR). These technologies will help developers create better applications for users and make it easier for companies to build innovative solutions faster than before.
At AppUp, understanding how these technologies work can give you an edge over your competitors by helping you develop powerful yet cost-effective web apps. We also strive to keep up with the latest advancements in this space so that our customers can always benefit from cutting-edge solutions. Our team works hard every day to ensure that each of our products lives up to their expectations and meets all their needs regarding web application development.
Why Choose 500apps?
#1
All-in-One Suite with more than 50 apps
#2
Everything you need today and in the future for all departments
#3
Unbelievable value - the lowest pricing you will ever find
#4
Hosted in 6 locations for compliance and blazing speeds
#5
24/5 Support - FREE chat, email and phone
#6
Uncapped features - limits you will never reach humanly
#7
Managed and maintained everyday by a dedicated team
#8
No downtime - comes with a 99.9% uptime guarantee
#9
Supports a number of international languages
#10
We've everything covered - 90k+ trust us with their business
Join the SaaS Revolution
All-in-One Suite of 50 apps

Unbelievable pricing - $14.99/user

24/5 Chat, Phone and Email Support