PPC Advertising for Driving Traffic and Boosting Sales - Tips and Tools
Are you looking for a powerful way to increase your business's website traffic and boost sales? The answer may be right in front of you: pay-per-click (PPC) advertising. PPC is an effective form of digital marketing that helps businesses reach the right customers quickly without spending time or money on ineffective tactics. In this article, we'll provide tips and tools to help you get started with PPC advertising and maximize its potential for driving traffic and boosting sales.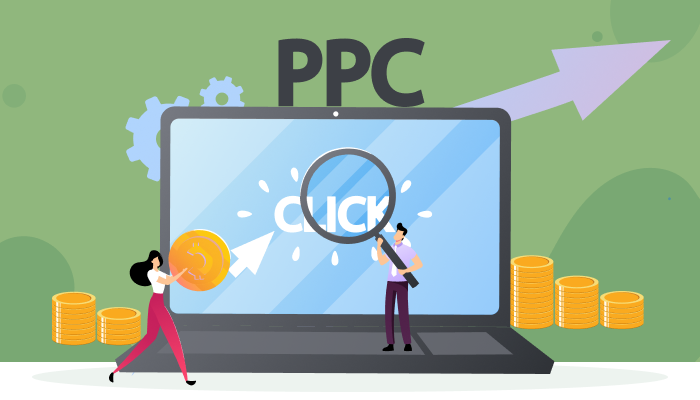 With PPC, businesses can target their ideal audience using keywords related to their product or service, so they only have to pay when someone clicks on one of their ads. This allows them to control costs while getting maximum exposure for their messages. Furthermore, because users are targeted based on the specific search terms they use, it ensures that those who click through are more likely to become paying customers.
Differences Between PPC Advertising and Other Advertising Methods
When it comes to advertising, there are several different methods businesses can use. Pay-per-click (PPC) marketing is one such option that has become increasingly popular in recent years. However, PPC differs from other forms of advertising because you only pay for the ads when someone clicks on them. This makes it an excellent choice for driving traffic and boosting sales.
Successful PPC management includes selecting keywords, setting up campaigns, choosing platforms, and more.
Keeping track of bid prices, keyword trends, ad performance metrics, and cost per click is essential to ensure the budget isn't wasted on unproductive efforts.
With proper PPC management and tracking tools, businesses can measure their ROI more accurately.
PPC strategy allows businesses to reach potential customers quickly and efficiently by targeting specific audiences.
Tailor content to match customer needs, test new markets quickly, reduce costs at scale, improve brand awareness, increase website traffic, build quality leads and generate conversions faster.
Understanding how PPC works differently from other advertising strategies gives companies a competitive edge and maximizes investment returns.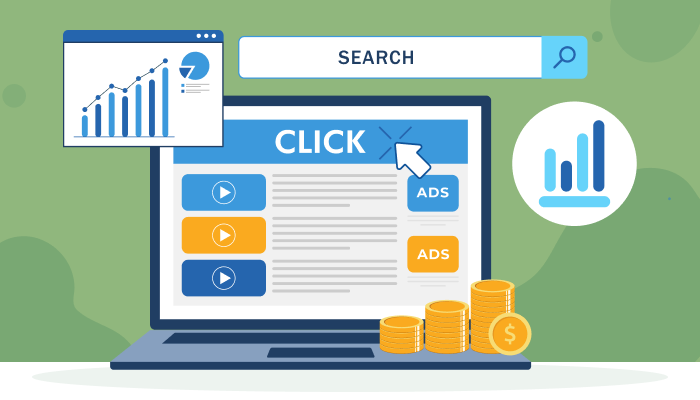 Tips for Successful PPC Advertising
PPC advertising can be a powerful tool for driving traffic and boosting sales. It's affordable compared to other methods, but it requires careful research and strategy to get the best results. Here are some tips for successful PPC campaigns:
Identify the target audience and determine appropriate keywords.
Use keyword suggestion tools to generate relevant phrases.
Pay attention to negative keywords.
Create compelling ad copy.
Track the performance of each campaign.
Analyze data and apply insights.
Maximize ROI and gain insight into customer behaviour.
Tools for PPC Advertising
PPC advertising can be a great way to drive traffic and increase sales, but it demands careful execution. The right tools are essential for making sure your campaigns reach their full potential.
Google Ads
Google Ads is an incredibly powerful PPC advertising tool that can drive traffic and boost sales. It's a platform that lets you create ads easily and quickly, with the ability to customize targeting options to ensure your ad reaches the right people. Plus, it offers great insights into user behaviour so that you can adjust your strategy accordingly.
It's also important to ensure that all of your ad copy is relevant and engaging while following best practices, including call-to-actions (CTAs). Additionally, setting up A/B testing allows you to experiment with different advertising campaign elements until you find what works best for driving traffic and boosting sales. By taking advantage of these tips and tools available through Google Ads, businesses can maximize their return on investment regarding PPC advertising.
Adobe Advertising Cloud
Adobe Advertising Cloud is a comprehensive solution for companies looking to increase their online presence and drive more sales. It gives users access to the latest technologies, allowing them to create campaigns across multiple platforms easily. The platform also provides insights into campaign performance and lets you adjust your strategies accordingly, making it an invaluable tool in any marketer's arsenal.
Adobe's mission is to help businesses succeed by connecting them with customers through powerful advertising solutions. With advanced targeting capabilities, automated workflows and real-time analytics, Adobe Advertising Cloud make reaching the right people at the right time is easy. Additionally, its intuitive interface allows marketers of all experience levels to build effective campaigns that generate results quickly.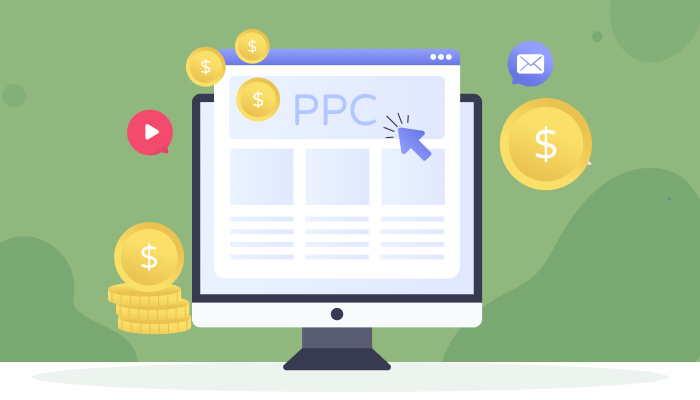 Kenshoo
Kenshoo is an innovative tool that can help drive traffic and boost sales for businesses looking to increase their PPC advertising. It offers a comprehensive suite of features, including campaign optimization, search engine marketing, analytics tools and more. Kenshoo also has advanced automation capabilities, enabling marketers to monitor campaigns in real-time and make adjustments as needed. This makes it easier than ever to maximize the efficiency of your ad spending while ensuring you get the maximum return on investment.
In addition, Kenshoo provides detailed insights into customer behaviour, giving marketers valuable data they can use to tailor their strategies accordingly. Its automated bidding system allows marketers to manage bids across multiple platforms easily. And its integrated reporting dashboard allows users to quickly identify areas where improvement could be made or new opportunities explored. As such, this powerful solution helps businesses take full advantage of the potential offered by PPC advertising – allowing them to achieve better results at a lower cost.
Marin Software
Marin Software is a powerful tool for PPC advertisers. It enables them to create and manage campaigns that are designed to drive traffic and boost sales. With Marin, users can easily track the performance of their ad campaigns in real-time, allowing them to adjust quickly based on results. They also have access to advanced features such as automated bidding rules and integrated optimization tools which help maximize ROI from each campaign.
In addition, Marin provides marketers with insight into user behaviour across different channels so they can better target potential customers. This helps identify opportunities for increasing conversions and improving overall marketing effectiveness.
NinjaSEM
NinjaSEM is a powerful tool for driving traffic and boosting sales through PPC advertising. With its easy-to-use interface, NinjaSEM makes it simple to create campaigns that are tailored to your business goals. It also offers comprehensive analytics so you can track the performance of each campaign in real time.
When using NinjaSEM, there are several things to keep in mind:
Analyze Data: Gathering data on how users interact with your ads will help inform future decisions. This includes tracking conversions, impressions, clicks etc.
Use Tools: Utilize tools like Keyword Planner to create campaigns that effectively reach potential customers.
Research Competitors: Take time to research competitors' strategies so that you know how to differentiate yourself from them.
What sets NinjaSEM apart from other tools is its ability to automate multiple aspects of PPC management: keyword research, bid optimization, budgeting, ad copy creation and more. This allows you to streamline processes while maintaining control over your ads' performance. Plus, with their advanced targeting capabilities, you can get even more mileage out of your campaigns without breaking the bank. All this adds up to an effective way to drive traffic and boost sales with minimal effort.
Get started with the leading Pay Per Click today! Sign Up 14 Day Trial
Best Practices for PPC Advertising
PPC advertising can be a powerful tool for driving traffic and boosting sales. But how do you maximize the effectiveness of your campaigns? Understanding best practices is key to getting the most from your efforts.
The first step in optimizing PPC campaigns is understanding user intent. What are users looking for when they click on an ad? You'll increase engagement and conversions by crafting ads that answer their query. Additionally, ensure your ads take advantage of all available features, such as extensions and remarketing lists. Here are some other tips:
Set clear goals before launching a campaign: This will help guide decisions along the way
Monitor performance regularly: Track metrics like cost per conversion & CTR to gauge success
Test different keywords and bids: Experiment with various combinations to find what works best
Utilize negative keywords: These words will prevent irrelevant searches from triggering your ads
Focus on relevance: create targeted messages based on user interests or search terms
Taking the time to understand and implement these best practices can ensure greater success with any PPC campaign. With attention to detail, proper optimization techniques, and ongoing monitoring, it's possible to boost website traffic while increasing ROI.
Conclusion
PPC advertising is an effective way to drive traffic and boost sales. While it may require a bit of work, the results can be well worth the effort. It is important to understand the differences between PPC advertising and other types of advertising, as well as to know tips for successful PPC campaigns, tools available for this type of marketing, and best practices that can help ensure success. By following these guidelines and using available platforms such as Google Ads, Adobe Advertising Cloud, Kenshoo, Marin Software or NinjaSEM, you will set yourself up for success with your PPC campaigns. With proper planning, implementation and optimization techniques in place, businesses can use PPC strategies to reach their goals more efficiently and effectively than ever before.
Why Choose 500apps?
#1
All-in-One Suite with more than 50 apps
#2
Everything you need today and in the future for all departments
#3
Unbelievable value - the lowest pricing you will ever find
#4
Hosted in 6 locations for compliance and blazing speeds
#5
24/5 Support - FREE chat, email and phone
#6
Uncapped features - limits you will never reach humanly
#7
Managed and maintained everyday by a dedicated team
#8
No downtime - comes with a 99.9% uptime guarantee
#9
Supports a number of international languages
#10
We've everything covered - 90k+ trust us with their business
Join the SaaS Revolution
All-in-One Suite of 50 apps

Unbelievable pricing - $14.99/user

24/5 Chat, Phone and Email Support