Best App Integration Software to Automate Workflows
Integrate the apps you use every day with an automation solution like ZapUp to reduce manual work. Use automated workflows—to save time, increase data accuracy, and stay organized.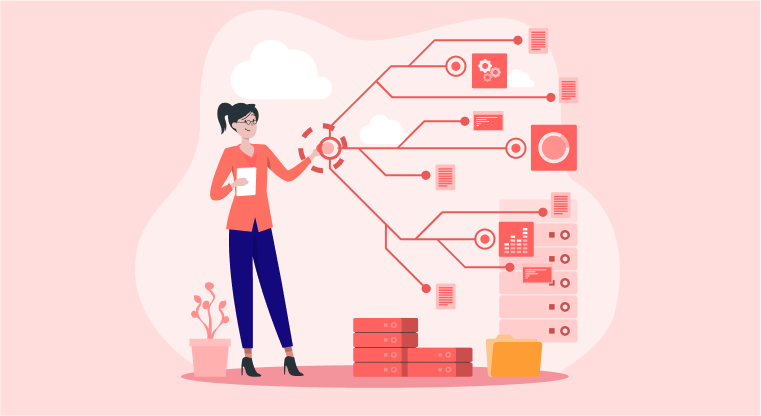 Over a hundred business apps, hundreds of pre-built automation workflows, and countless custom integration possibilities—all from just one of the 39+ apps. That's what ZapUp offers you with its 500 apps. All-in-one suite.
ZapUp - Native App Integration
ZapUp is designed to make app integrations as simple and painless as possible. ZapUp delivers on this promise at a fair price, and it's now set to go much further. You can establish an endless number of integrations, merging multiple apps from the all-in-one suite, without writing a single line of code. This means you won't have to settle with pre-existing integrations or waste money on in-house development. Simply drag and drop apps into the ZapUp visual builder to observe how they interact with one another.
ZapUp - Third-party App Integration
ZapUp's platform supports over 200 enterprise apps, including Gmail, Slack, and other well-known third-party apps... If they're part of your business process, you can now swiftly automate your entire workflow by connecting them using a drag-and-drop builder. When a new contact is added to Copper CRM, for example, a workflow can be developed that adds the contact to the subscriber's list in Mailchimp as a new subscriber.
What Is The Difference Between Automation and Integration?
Automation and integration have become predominant concepts in commerce, with many practical examples easy to find in our everyday lives. We are here to help you define what these are and look at how they differ from one another. So let's get right to it.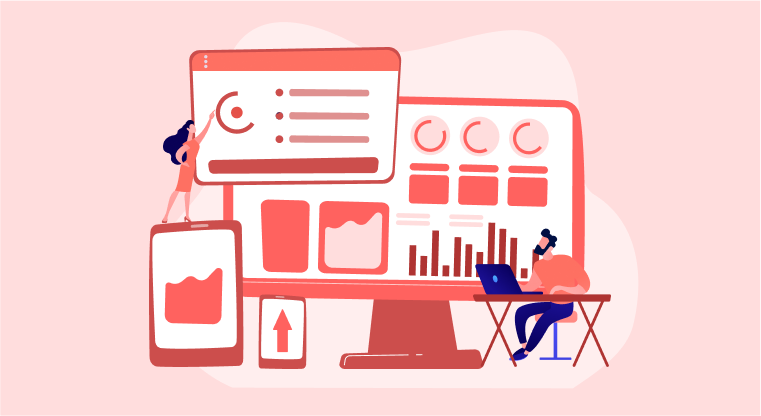 What is Automation?
It can be defined as making equipment or systems operate automatically without human input or interaction. You can automate simple tasks using several tools to streamline and speed up the process.
Common examples of automation applications include:
Phone Apps enable users to carry out many activities, including shopping lists, online shopping, banking, ordering food, and paying in-store.
Voice/Virtual Assistants like Amazon's Alexa or Apple's Siri. These devices enable users to make oral requests directly to their devices. For example, they can add items to their shopping list, ask questions, play music, and sync to the user's phone.
Automation is useful for some simple and repetitive processes where businesses are concerned. If a business process is automated, an organization is provided with clear visibility of all that process and its operations.
Some Examples of Business Process Automation Include:
Email Marketing Automation is a common practice among businesses. Some software can streamline email parameters to the companies' liking and then automate them.
Social Media Management is another example. Workflow software such as ZapUp allows you to schedule posts ahead of time and provides feedback and analysis on those posts.
Customer support has now been integrated with AI chatbot to automate typical customer interactions. They provide correct answers to queries, and should they be unable to handle the customer's needs, they immediately transfer them to a company representative.
What is Integration?
Integration has been around for quite some time now, and its only objective is to gather different systems and make them work together in a way that makes them seem like a single system rather than a collection of systems.
As the name suggests, integration involves integrating multiple services into one easy-to-access and easy-to-control interface. Integration leads to greater efficiency, lower costs, and a better work environment. Therefore, a commitment to better coordination and integration is always a sound strategy, no matter how large your business is.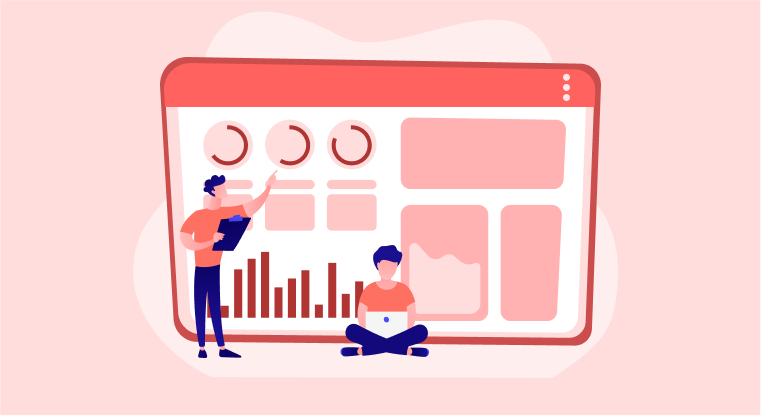 Now that you know what integration and automation are and how they differ from each other, let's talk about a platform that enables you to do both, so you don't have to pick one. Such an interface is called an Integrated Automation Platform, and the technology enables systems to integrate with one another.
Automate your Workflows and Get More Done With the Easy-to-Use App Integration Software Sign Up 14 Day Trial
The software copies human tasks and repeats these actions. In addition, integrated automation platforms will be equipped with API orchestration tools that allow different parts of the infrastructure to coordinate while processing and distributing data.
For example, ZapUp is an embedded integration platform with a collection of API connectors that can be used to create integrated automation.
As an app integration software, ZapUp easily empowers your technology to automate redundant tasks and easily create workflows with a few clicks.
A Couple of the Features this Innovative Software can Boost Include:
How it helps you automate workflows between apps, making your workflows more powerful while reducing time spent on manual process execution to improve efficiency and productivity.
It aids connection between two or more apps with drag-and-drop features and custom connectors to increase productivity. Thanks to this innovative software, you get to access 200+ popular SaaS applications, which are very valuable in day-to-day business operations.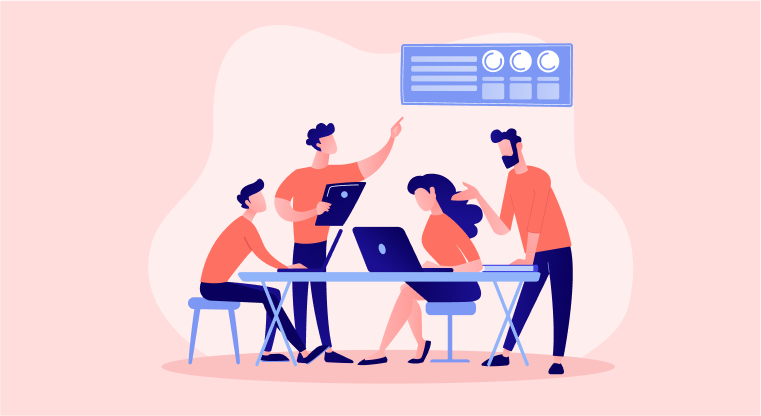 With ZapUp, you are also provided with real-time updates when new data is added or executed, thereby breathing life into your workflow. This will help you gain deep business insights into process performance and efficiency.
Thanks to the cross-app automation it supports, you easily design custom triggers and actions to implement.
ZapUp by 500apps also gives you the ability to easily manage all Integrations across your apps with a seamless integration management tool. You can easily update, attach or delete your integrations with the help of an intuitive dashboard.
It boosts your multipurpose automation by integrating tasks, app management, and customer management while working with external tools. This significantly reduces cost and saves you time by letting you focus on other higher-value activities.
But Wait, There's More!
Listed below are some of the most popular built-in apps to integrate with ZapUp, but that is just the beginning.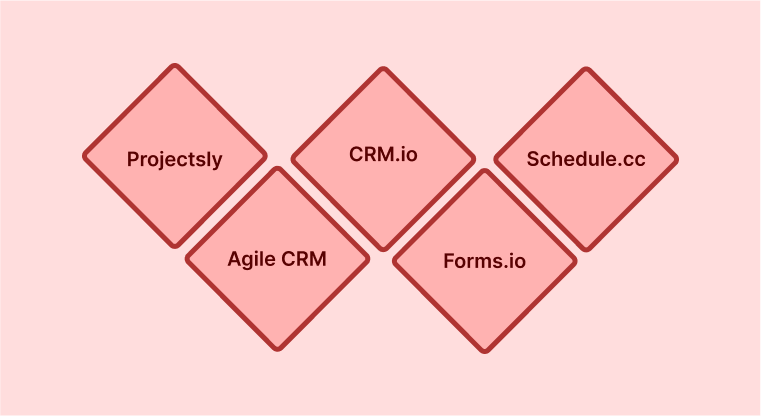 Projectsly - Projectsly proactively manages your teams' workflow to get more tasks done in less time. Centralize your projects and tasks assignments in one place.
Agile CRM - Agile CRM is a customer relationship management software that lets you manage all your contacts and documents, as well as your sales pipeline. You can attach notes, tasks, and emails and customize fields according to your needs.
CRM.io - Capture, nurture, and measure the likelihood of your leads becoming potential buyers. Ensure proper follow-up to guide them through the sales pipeline toward conversion.
Forms.io - Create engaging online forms that customers will find easy to use and enhance customer experience like never before. Power your data collection with customizable form builder that doesn't require any coding.
Schedule.cc - Schedule events and appointments in real-time, integrate your emails, sync your calendar, send event reminders, and reports and manage your availability with appointment scheduling software.
Why Choose 500apps?
#1
All-in-One Suite with more than 50 apps
#2
Everything you need today and in the future for all departments
#3
Unbelievable value - the lowest pricing you will ever find
#4
Hosted in 6 locations for compliance and blazing speeds
#5
24/5 Support - FREE chat, email and phone
#6
Uncapped features - limits you will never reach humanly
#7
Managed and maintained everyday by a dedicated team
#8
No downtime - comes with a 99.9% uptime guarantee
#9
Supports a number of international languages
#10
We've everything covered - 90k+ trust us with their business
Join the SaaS Revolution
All-in-One Suite of 50 apps

Unbelievable pricing - $14.99/user

24/5 Chat, Phone and Email Support