Top 7 Advantages of Customer Satisfaction Survey for Your Brand
Do you know what your customers think about your brand? Are you sure they're satisfied with your company's service and product offerings? If not, it's time to take action. Customer satisfaction surveys are one of the most effective tools for organizations to measure customer experience levels and gain valuable insights into their target market. With a comprehensive survey, businesses can identify areas where improvement is needed and develop strategies to better meet their customers' needs. Let's explore the top 7 advantages of using customer satisfaction surveys for your business.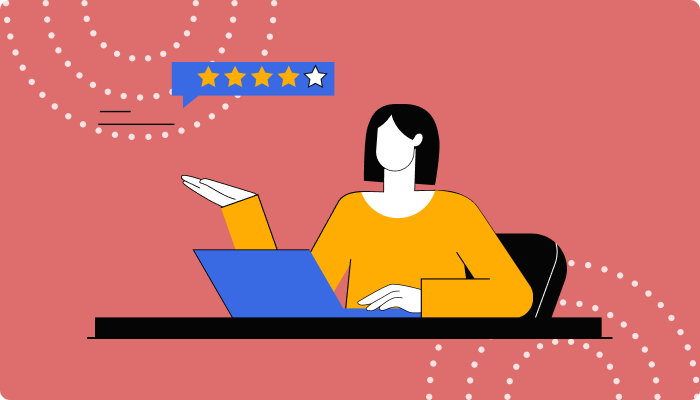 The importance of understanding customer feedback cannot be overstated, it gives you invaluable insight into how consumers view and interacts with your products or services. A successful customer satisfaction survey can help companies understand their strengths and weaknesses in meeting customer expectations, allowing them to make decisions based on hard data rather than guesswork. Additionally, by conducting regular surveys, brands can track long-term trends in customer sentiment and address any issues before they become more serious problems.
How to Assess Your Brand through Customer Satisfaction Surveys?
Customer satisfaction surveys are an effective way to assess the quality of your brand. Here are some of the ways of conducting a customer satisfaction survey:
Get direct feedback from customers about their experiences, positive and negative
Address any issues quickly and make improvements.
Build trust between the company and customers.
Increase sales through word-of-mouth referrals from satisfied customers.
Gain valuable insight into customer satisfaction through customer experience surveys.
Identify areas that need improvement.
Understand how customers perceive products/services.
Determine what changes need to be made to provide better service/product.
Thus, customer satisfaction surveys are an invaluable tool for assessing the quality of your brand while gaining insights into improving customer experiences. From gathering direct feedback to increasing sales through advocacy marketing, these surveys offer numerous benefits that will ultimately improve relationships with existing customers and attract new ones too.
3 Ways to Analyze Customer Feedback to Make Strategic Decisions
Analyzing customer feedback from satisfaction surveys is a key component of measuring the quality and performance of your brand. With the help of survey analysis tools, businesses can quickly understand consumer attitudes and preferences to make strategic decisions. Let's explore three ways you can use customer satisfaction survey software to analyze feedback for better marketing outcomes.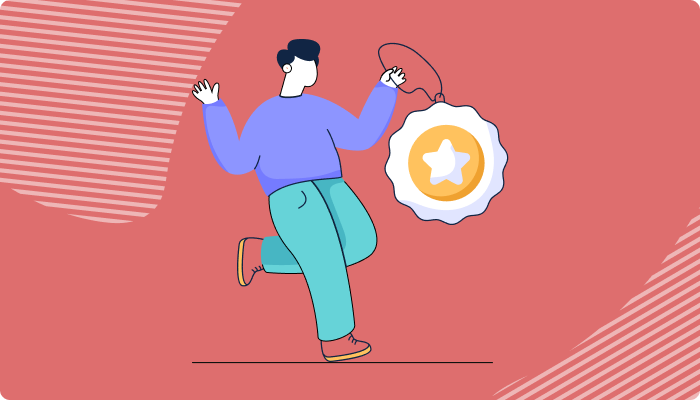 Group and Categorize Customer Feedback
Gathering customer feedback is a great way to understand your brand's performance and improve upon it. Creating a customer feedback page or user satisfaction survey allows you to easily group and categorize any responses. This will make analyzing customer feedback much easier and allow you to make more strategic decisions based on their insights.
The data collected from these surveys can provide valuable information about what customers think of your products, services, or overall experience with your company. Grouping this data into different topics allows for a better understanding of why customers may have certain issues or opinions about your business. Additionally, tools like FeedbackUp offer an automated solution for organizing customer reviews so businesses can quickly assess areas where they need improvement.
Use a Scoring System
Using a scoring system for customer satisfaction surveys is an effective way to measure your brand's performance. By assigning numerical values to user feedback, you can quickly and easily track the success of initiatives, campaigns, or products over time. With a reliable customer satisfaction index that's easy to interpret, it becomes much simpler for brands to identify areas needing improvement. To make this process even easier, software tools like FeedbackUp provide automated scoring systems for customer feedback.
FeedbackUp allows users to categorise incoming customer feedback into specific topics, such as product quality or service efficiency. It also offers customizable rating scales tailored to individual needs so businesses can accurately gauge their customers' level of satisfaction with each topic. Plus, its powerful data visualization features help users create meaningful insights based on survey results, enabling them to spot trends quickly and pinpoint problem areas to improve services or offerings accordingly.
Analyze Trends
Analyzing trends through customer surveys can be a great way for brands to gain insights into their customers' needs and preferences. Through the use of feedback management tools like FeedbackUp, businesses can track sentiment over time and identify patterns that may influence how they interact with their customers. This allows them to develop strategies based on data-driven decisions rather than relying solely on intuition or guesswork.
Customer survey examples can provide valuable information about brand performance and customer experience. By monitoring these metrics over time, companies can better understand what works and what doesn't, allowing them to make necessary adjustments to meet their goals. With feedback management tools such as FeedbackUp providing an easy interface for creating custom surveys, it's never been easier for organizations to capture meaningful insights from their consumers.
7 Advantages of Customer Satisfaction Survey for a Brand
Customer satisfaction surveys provide a wealth of information for brands. They can be used to analyze customer feedback and trends, helping businesses obtain insights into the effectiveness of their products or services. By conducting regular surveys, brands can identify areas they need to improve upon to enhance customer experience. Here are seven advantages of utilizing a customer satisfaction survey for your brand:
Helps to Identify Customer Needs and Wants
Customer satisfaction surveys are a great way to find out what customers need and want from your brand. They provide valuable insights into customer preferences that can help you tailor products and services to meet their needs. By collecting feedback through surveys, you can ensure that your customers will receive the changes you make to your business model, such as introducing new features or improving existing ones well.
Here are some of the key advantages of using customer satisfaction surveys for your brand:
Identify areas where improvements can be made quickly and efficiently.
Get an accurate picture of how satisfied customers are with current offerings.
Gather actionable insights on how to increase customer loyalty.
Conducting customer satisfaction surveys is essential to understand the needs of your target audience. Surveys provide detailed information about what customers like, dislike, and expect from your brand. With this knowledge, you'll be able to create a better product or service experience for them while also increasing sales.
Enables Gathering Feedback about the Customer Experience
Feedback on the customer experience is a vital part of any successful business. It can provide valuable insight into what customers think and feel about their experiences, helping to shape decisions that will improve those experiences in the future. FeedbackUp's powerful survey platform makes it easy to collect this feedback quickly and effectively.
The data collected from these surveys provides key information that helps track customer satisfaction levels over time, allowing for informed decision-making when addressing any issues or pain points brought up by customers. This allows brands to avoid potential problems before they become more significant issues. Furthermore, the insights gained through customer feedback can also be used to create highly tailored marketing strategies that better meet the needs of your target audience.
Increases Customer Loyalty
Customer loyalty is a valuable asset for any business. It allows brands to build long-term relationships with their customers, which can lead to decreased marketing costs and increased customer lifetime value. Customer satisfaction surveys are an excellent way to measure and increase customer loyalty. By taking into account the feedback from a survey, businesses can make changes that strengthen customer relationships, resulting in better retention rates and higher levels of brand trust.
Using a tool like FeedbackUp also helps ensure that businesses are getting honest and accurate feedback from their customers. With features such as automated follow-ups and customizable survey designs, FeedbackUp makes it easy for companies to gain insights about how their customers feel about them, information they wouldn't have access to without this type of survey. All this data gives brands the opportunity to create meaningful connections with their target audience and optimize strategies based on real user experience feedback. In turn, this leads to greater customer loyalty and more sales opportunities down the line.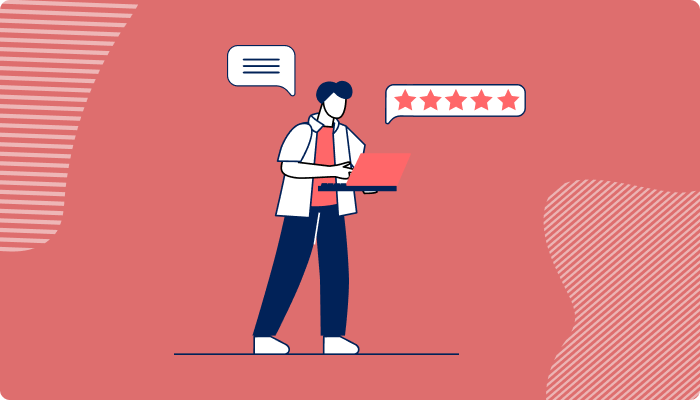 Improves Customer Service
When it comes to customer satisfaction, improving customer service is key. This can be done through the use of a customer survey, like FeedbackUp. By collecting feedback from customers about their experience with your brand, you'll get an accurate understanding of what they think and how they feel. With this information, you can make necessary improvements that will ensure better customer service in the future.
By making small changes based on customers' suggestions or complaints, you can show them that their opinions matter to your business and that you're willing to go above and beyond for them. In addition to showing your commitment to customers, providing quality customer service helps build trust between businesses and customers, resulting in stronger relationships over time.
Increases Sales
Increasing sales is one of the top 7 advantages of a customer satisfaction survey for your brand. It allows you to get direct feedback from customers about what they like and don't like, so you can make changes that will benefit them and increase their purchases. With FeedbackUp, you can easily track customer satisfaction over time, helping you understand how well your products or services are doing in terms of increasing sales.
Here's how it works:
Get insights: Collect real-time data on customer experience directly from customers via surveys sent through email or SMS; analyze results and identify areas where improvements can be made.
Analyze trends: Monitor trends in customer sentiment by tracking ratings over time and using analytics tools to spot opportunities for improvement quickly.
Make adjustments: Use the insights gathered to adjust strategies accordingly – this could include making changes to pricing, product features, service offerings, etc., all with the goal of boosting sales figures.
By taking advantage of these capabilities provided by FeedbackUp, brands can gain valuable insight into their customers' wants and needs which will lead to increased purchasing behavior down the line. This helps ensure that businesses stay competitive in today's market while also giving them an edge up on their competitors as they strive for success.
Helps Brands Stay Competitive
Helping brands stay competitive is a key advantage of customer satisfaction surveys. It's an effective way to ensure that your brand remains on the cutting edge and can adapt quickly to changes in consumer tastes and trends. Plus, customer feedback gives you insight into how your product or service fares against competitors - so it's essential for staying ahead.
Here are three ways customer satisfaction surveys help keep your business competitive:
Identify areas where improvements need to be made: Customer survey results show where products, services, or processes may not be meeting expectations, giving you direction for improvement.
Stay up-to-date with changing consumer preferences: Understanding what customers want helps you adjust offerings accordingly, allowing you to remain current as needs evolve over time.
Get valuable insights from Competitor Analysis: Compare survey responses about competing products and services to gain useful information about how well (or badly) they are performing relative to yours.
The ability to make quick decisions based on objective data collected through customer satisfaction surveys allows businesses of any size or industry to remain agile and competitive in today's fast-paced market environment.
Enhances Brand Reputation
Enhancing brand reputation is an integral part of any business. It's no surprise that companies are constantly looking for creative ways to do so – and customer satisfaction surveys offer a great solution. With FeedbackUp, businesses can gain valuable insight into their customers' opinions and experiences with the brand to make improvements where necessary. Here are just some of the top advantages of using a customer satisfaction survey for your brand:
You'll get honest feedback from those who matter, your customers. This allows you to identify areas you can improve and take proactive steps towards achieving better results.
Customer satisfaction surveys help build trust between you and your customers. When they know that their opinions are being taken seriously, it encourages them to provide more detailed responses, which lead to higher-quality data.
Surveys give insights into what customers think about your products or services, allowing you to tailor offerings accordingly. Knowing exactly what people want makes it easier for brands to stay competitive.
Customer feedback helps brands identify potential problems before they become bigger, saving time and money.
Customer satisfaction surveys allow brands to measure how satisfied customers are with their experience overall and track changes over time – giving invaluable insight into trends in customer sentiment as well as helping inform future decisions made by management teams.
Using tools like FeedbackUp to run customer satisfaction surveys offers an effective way for brands to collect meaningful feedback while also enhancing their reputation amongst existing customers and prospective ones too! The key is understanding what needs improvement, taking action when needed, and consistently monitoring progress along the way, all of which can be accomplished through regular surveying efforts that will ultimately benefit your bottom line.


Get started with the leading Customer Satisfaction Survey today!
Sign Up 14 Day Trial
Conclusion
Customer satisfaction surveys are an invaluable tool for businesses, as they allow them to assess and analyze customer feedback to make informed decisions. By utilizing a scoring system, brands can group and categorize customer feedback into useful data sets that help identify trends and patterns. This helps brands stay competitive by improving their customer service, increasing sales, and enhancing their reputation.
FeedbackUp is a powerful platform designed specifically to assist with the analysis of customer feedback which provides valuable insights into how customers feel about your brand or product. With FeedbackUp's suite of features, organizations can easily track customer sentiment over time to make better-informed decisions.
Why Choose 500apps?
#1
All-in-One Suite with more than 50 apps
#2
Everything you need today and in the future for all departments
#3
Unbelievable value - the lowest pricing you will ever find
#4
Hosted in 6 locations for compliance and blazing speeds
#5
24/5 Support - FREE chat, email and phone
#6
Uncapped features - limits you will never reach humanly
#7
Managed and maintained everyday by a dedicated team
#8
No downtime - comes with a 99.9% uptime guarantee
#9
Supports a number of international languages
#10
We've everything covered - 90k+ trust us with their business
Join the SaaS Revolution
All-in-One Suite of 50 apps

Unbelievable pricing - $14.99/user

24/5 Chat, Phone and Email Support