11 Best Social Media Management Tools for 2023
Social media has become integral to digital marketing and communication for businesses, organizations, and individuals. As such, it is important to have social media management tools that can help streamline the process of managing multiple accounts on different platforms with ease. This article will explore the 11 best social media management tools available in 2023.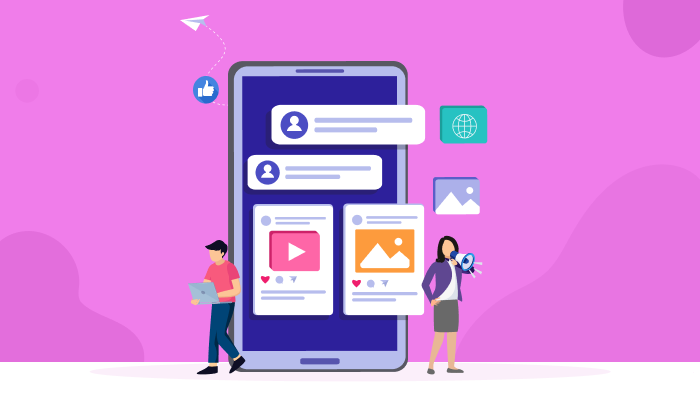 The first section of this article will provide an overview of what features are considered when selecting a social media management tool. The second section will list the top eleven options along with their key features and pricing information. Finally, a summary of the most suitable option for different scenarios will be presented to make choosing the right one easier for readers.
Importance of Social Media Management
Social media management is a key component of digital marketing in the modern era. It involves combining tactics, such as social media listening and scheduling tools, to create content that resonates with specific target audiences across various platforms. As more businesses move their presence online, there is an increasingly greater need for effective social media management services to monitor customer sentiment and engage with customers on behalf of their brand.
Gaining insights into current trends to make informed decisions about resource allocation.
Building relationships with potential customers and strengthening ties with existing ones through strategic engagements via social media channels.
Increased visibility, improved credibility, and enhanced customer loyalty.
The benefits of having a solid social media management strategy are clear; however, it is also important to recognize the challenges associated with implementing one correctly. Companies must invest time and effort into developing creative strategies that capture attention and remain authentic to their core values if they wish to achieve maximum effectiveness.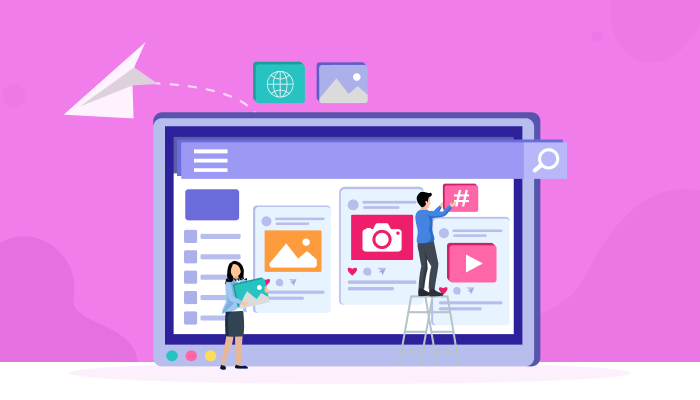 Advantages of Automated Social Media Management
Automated social media management tools offer various advantages for businesses and organizations. Automated software solutions such as a social media posting app or a social media planner can streamline managing multiple accounts on different platforms, allowing users to schedule content easily, monitor followers, track analytics, and more. This helps to save time and resources that would otherwise be spent manually managing each account.
Automated social media management provides small businesses with an efficient way to manage their online presence without hiring additional personnel.
With the right tool in place, business owners are able to remain active on their chosen channels while also saving money by automating tasks like responding to comments and messages quickly and consistently.
These tools make it easy for small business owners to focus on other areas of operations since they no longer have to spend time creating posts or analyzing performance data manually.
In summary, automated social media management is beneficial for businesses of all sizes due its ability to reduce costs associated with manual labour while providing a comprehensive solution for monitoring user engagement across multiple platforms. Furthermore, this type of technology allows companies to maintain an active presence, increasing visibility and brand awareness amongst existing customers and potential audiences.
Choosing the Right Automated Social Media Management Tool - Tips
The choice of an automated social media management tool can be daunting. It is important to understand the features and functions available and how they align with your needs as a user. Several tips help you choose the right software for managing your posts on different platforms.
Consider the frequency of postings when selecting a social media management platform.
Compare prices and levels of customization to find one that fits your budget.
Look into customer reviews and ratings to understand which platform offers reliable service.
Consider integration capabilities and scalability when researching the best social media management platforms.
Explore any additional features some solutions offer, such as analytics reporting or team collaboration capabilities.
Review customer service options to ensure quality customer service is provided.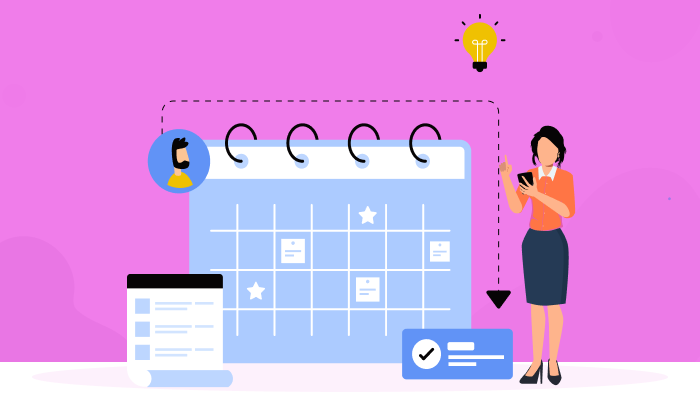 11 Best Social Media Management Tools for 2023
In the constantly changing digital landscape, businesses and organizations of all sizes must remain agile to maintain their competitive edge. Social media management tools have become vital for any successful brand presence on social media. As such, it is important to choose the best-automated tools available. This article will provide an overview of 11 top-tier social media management tools for 2023.
Hootsuite
Hootsuite is a social media management tool that has been around for over 15 years, making it one of the most popular tools in its category. It enables users to manage multiple social networks from a single platform and provides features such as scheduling content, measuring analytics, creating reports and providing customer service support. In addition to these core functions, Hootsuite offers additional services like influencer marketing solutions and team collaboration capabilities.
What sets Hootsuite apart from other social media management platforms is its ability to automate some of the more tedious tasks associated with managing multiple accounts on different networks. For example, users can set up automated messages when certain conditions are met or schedule posts ahead, so they don't have to post each message manually.
Zoho Social
Zoho Social is a comprehensive social media management platform developed by Zoho Corporation. It provides users with an intuitive dashboard where they can manage their content, monitor performance and easily create campaigns across multiple platforms, including Facebook, Instagram, Twitter, YouTube and LinkedIn. The tool also allows businesses to schedule posts in advance and track results through its analytics feature.
One of the main advantages of Zoho Social is that it has one pricing plan for all customers regardless of their size or budget. This makes it ideal for small-to-medium-sized enterprises and larger organisations that need access to advanced features such as team collaboration tools, custom reporting capabilities and integrations with other applications.
TIP: Try out the free trial version of Zoho Social before investing in the full package - this way, you can ensure that the product meets your business objectives!
Sprout Social
Sprout Social is a comprehensive social media management platform that assists businesses in engaging with their customers and audiences. It provides features such as content scheduling, analytics, engagement tracking, message tagging, collaboration tools, customer journey mapping, and reporting capabilities to help users maximize the impact of their campaigns.
The platform also offers an AI-driven content suggestion engine that helps automate keyword research and audience segmentation processes. Additionally, it has integrations with popular marketing automation software platforms like HubSpot and Salesforce for CRM purposes. Sprout Social's robust suite of tools makes it an attractive choice for businesses looking for advanced social media management solutions in 2023.
Buffer
Buffer is an all-in-one social media management tool designed to help businesses manage their presence on multiple networks such as Facebook, Twitter, LinkedIn and Instagram. This powerful platform streamlines scheduling, automates content curation, tracks analytics, engages with followers and more. Here are four reasons why Buffer might be the best choice for managing your social media in 2023:
Buffer offers a comprehensive suite of features that enable users to plan strategies, schedule posts across channels, and measure performance. Secondly, its intuitive interface makes it easy for beginners to get started quickly without needing technical knowledge or expertise.
Sendible
Sendible is a popular tool for managing its social media presence among businesses and organisations. It allows users to post content, manage conversations, track analytics, schedule posts in advance, monitor hashtags and keywords, create team collaboration workspaces, respond quickly to customer inquiries, generate reports, and more. The platform also has features specifically designed to help teams collaborate on campaigns or projects across multiple channels.
One of Sensible's most noteworthy features is its comprehensive analytics reporting system which enables users to track key performance indicators (KPIs). This allows marketers to gain insight into how well their campaigns perform over time and compare data from different sources such as websites, apps, and other platforms.
Napoleoncat
Napoleoncat is a comprehensive social media management platform designed to support businesses in managing multiple profiles, scheduling content and driving growth. It offers an array of features that enable teams to monitor conversations across online channels and respond quickly to customer inquiries. This powerful tool also helps companies build their brand by providing analytics on how their posts are performing, allowing them to tailor campaigns more effectively.
The user interface is intuitive and easy to use with drag-and-drop functionality so users can create visual reports or schedule posts in advance. Napoleoncat has a range of integrations with popular social networks such as Facebook, Twitter and Instagram, enabling businesses to access all the data they need from one dashboard.
Keyhole
Keyhole is a social media analytics and monitoring tool that helps marketers track the performance of their campaigns. It provides real-time data on user engagement, list growth, and more. The platform also offers insights into competitor activity, allowing brands to compare their performance against other industry businesses. Additionally, Keyhole has advanced features such as sentiment analysis for gauging consumer opinion about certain topics or products.
The platform also includes keyword tracking to help users understand how content performs based on specific post terms and hashtags. This allows them to determine which keywords resonate with audiences so they can adjust future content accordingly. With its reporting capabilities, users can easily see overall campaign success metrics at a glance, such as reach, impressions, shares, clicks, likes and more.
Falcon.Io
Falcon.io is a social media management tool that provides users with analytics, monitoring, and content creation capabilities. It offers features to help businesses engage customers on various channels such as Facebook, Instagram, Twitter, YouTube, and LinkedIn. The platform allows for the tracking of competitor conversations in order to better inform promotional strategies. Additionally, Falcon.io can provide users with detailed insights into how their campaigns are performing by providing easy-to-read reporting dashboards, making it easier to identify areas needing improvement or optimization.
The platform also includes other useful tools such as influencer marketing, where brands can collaborate with influential personalities to increase brand awareness and reach more potential customers; automated scheduling so posts can be pre-scheduled at optimal times throughout the day; and integration options allowing easy connection to other platforms like Salesforce or Google Analytics.
Eclincher
Eclincher is a social media management tool designed to help businesses efficiently manage their accounts on different platforms. It offers various features, such as content scheduling and publishing, listening and monitoring tools, analytics and reporting capabilities, lead generation, customer service tools, team collaboration options, influencer marketing solutions, and automation tools. The platform also provides users with secure access to all its features through one dashboard. Additionally, the user interface is highly intuitive and easy-to-use for both beginners and advanced marketers.
Another benefit of eclincher is that it allows users to create custom reports based on specific criteria in order to better analyze performance across multiple channels. This can include insights into follower demographics and engagement levels over time. Moreover, the platform has a strong customer support system consisting of email assistance or live chat support within the application.
Hipsocial
Hipsocial is a comprehensive suite of social media management tools designed to help businesses and professionals stay connected with their customers in 2021. This platform allows users to manage their accounts across multiple social networks, including Facebook, Twitter, Instagram, LinkedIn, YouTube, and Google+. The features include scheduling and publishing content; analyzing performance metrics; tracking conversations on social networks; creating custom reports and analytics; managing campaigns; monitoring brand mentions; finding influencers for collaborations; and more.
Compared to other popular social media management platforms such as Hootsuite or Zoho Social, Agorapulse stands apart due to its intuitive interface allowing users to access all the necessary functions from one screen quickly. Furthermore, it offers advanced automation capabilities that can save time by automating mundane tasks like responding to comments or messages. Hipsocial also has great customer service support available through email and phone calls. Here are three key advantages of using Agorapulse:
1.Ability to schedule posts for multiple social networks at once.
2.Automation options for saving time.
3.Comprehensive customer service support.
Overall, Hipsocial is an extremely powerful tool that can enable any business or professional user looking to engage in effective digital marketing strategies in 2021. It has many useful features that will make managing your presence on various social networks much easier. It is no wonder why so many businesses have now embraced this platform as part of their regular workflow.
Get started with the leading Social Media Management Tool today! Sign Up 14 Day Trial
Agorapulse
Agorapulse is a social media management tool that manages and monitors posts on multiple social networks. It allows companies to create, schedule, and publish content across various channels while also monitoring conversations among customers and followers. Additionally, Agorapulse allows users to measure their success with analytics tools such as sentiment analysis, post-performance tracking, and competitor benchmarking.
The platform features an integrated customer relationship management (CRM) system that helps businesses better understand customer relationships by providing insights into purchase history and preferences for future marketing campaigns.
Conclusion
When considering an automated social media management tool for 2023, it is important to consider the features and functions that best meet the organization's needs. The 11 tools presented in this article provide a wide variety of options from which to choose, each offering distinct advantages depending on the situation.
Organizations must select the most appropriate tool for their purpose, as this will determine how successful they manage their social media presence and garner results from their campaigns. Cost, ease of use, scalability, analytics capabilities, automation levels and customer support should be considered when choosing the right tool.
Why Choose 500apps?
#1
All-in-One Suite with more than 50 apps
#2
Everything you need today and in the future for all departments
#3
Unbelievable value - the lowest pricing you will ever find
#4
Hosted in 6 locations for compliance and blazing speeds
#5
24/5 Support - FREE chat, email and phone
#6
Uncapped features - limits you will never reach humanly
#7
Managed and maintained everyday by a dedicated team
#8
No downtime - comes with a 99.9% uptime guarantee
#9
Supports a number of international languages
#10
We've everything covered - 90k+ trust us with their business
Join the SaaS Revolution
All-in-One Suite of 50 apps

Unbelievable pricing - $14.99/user

24/5 Chat, Phone and Email Support