Top 10 Screenshot Chrome Extensions for Screen Captures
Screen capturing is an essential part of any digital task, whether you're a student taking lecture notes, a professional creating graphic designs or just someone wanting to share the latest meme with your friends. But it can be tricky and time-consuming if you don't have the right tools.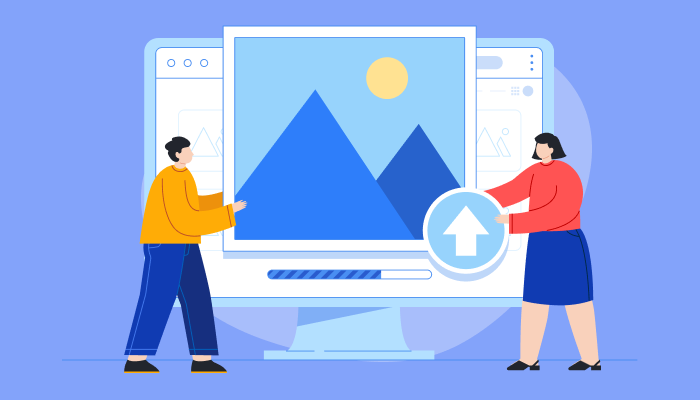 Luckily, plenty of Chrome extensions make screen capturing easy and efficient so that you can take screenshots in no time! In this article, we will introduce you to some of the best Chrome extensions available today, guaranteed to help streamline your workflow and make screen captures faster than ever.
We will cover all features, such as annotation capabilities, scrolling capture support for full-page screenshots, and integration with cloud storage services like Google Drive. So if you want to know the top 10 Chrome extensions for taking screenshots, keep reading!
Comparing Free Vs. Paid Screenshot Chrome Extensions
When selecting the best screenshot chrome extension, many users are stuck between free and paid versions. A few key differences in their features should be considered when comparing them.
Free Chrome Extensions
When it comes to screenshot chrome extensions, free options are abundant. Many different types of free extensions are available for capturing screenshots from within a browser window. Some popular free screenshot chrome extensions include NinjaCapture, Lightshot, Awesome Screenshot, Firefox Screenshots, Nimbus Screenshot and Screen Capture, and Fireshot. Each one offers its own set of features that make them ideal for easily capturing any type of screen content.
These tools offer basic functionalities such as cropping images, adding annotations and arrows, or even creating GIFs directly from screenshots. Users can also access sharing capabilities via links or social media platforms like Twitter and Facebook. With these features at your fingertips in a free version, taking screenshots is easy without investing in a paid option.
Paid Screenshot Chrome Extensions
When finding the best chrome screenshot extensions, paid options are often worth considering. After all, investing a little money in an extension can sometimes mean access to more features and capabilities than free versions. That said, when choosing from the many paid screenshot chrome extensions on offer, there are some key factors to consider.
For starters, think about what kind of screenshots you need; do they have to be full-page or just partial ones? Also take into account any editing tools that may be included with the extension, if you're after something basic like cropping or resizing images then look out for a tool that does this well and efficiently. Similarly, see what other features come with each option: is there a cloud storage solution available? Can you easily share your screenshots on social media platforms?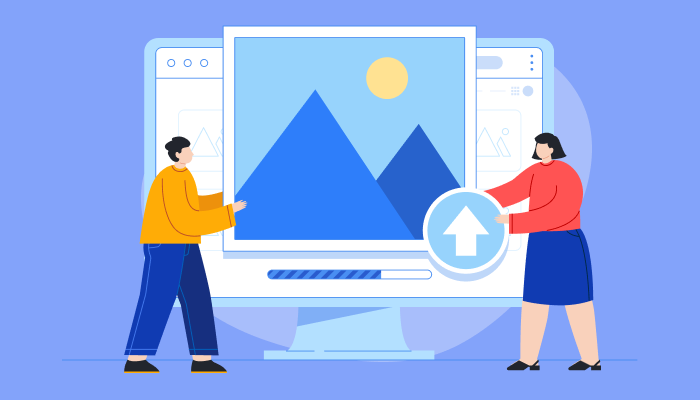 List of the Top 10 Screenshot Chrome Extensions
When it comes to screen capture chrome, you want a reliable and efficient extension. Luckily, there are plenty of great options out there that can help you get the job done quickly and easily.
Nimbus
Nimbus is an incredibly popular Chrome extension for taking screenshots. It's one of the top 10 screenshot tools available on Chrome, and it comes with many features that make capturing images easy. With Nimbus, you can capture full page screenshots or just certain parts of a webpage. You can also customize the size of your captures and add annotations or text to them right in the tool.
The power of Nimbus lies in its ease-of-use. The simple interface makes it quick to take multiple screenshots at once and manage all your captures quickly. Plus, you don't have to worry about downloading anything - everything works directly from Google Chrome. All these features make Nimbus Screenshot Tool Chrome an ideal choice for anyone looking for a versatile screen capture solution.
Lightshot
Lightshot is an incredibly popular screen capture chrome extension that helps take top-notch screenshots of whatever you're looking at. It's easy to install and even easier to use - just press the Print Screen button on your keyboard or click the Lightshot icon in your Chrome browser, then select what area of your page you want to capture. You can edit screenshots with arrows, lines, special symbols and text boxes before saving or sharing them online. Plus, it has a built-in search option to quickly find any image file in your computer!
All these features make Lightshot one of the best choices for creating high-quality screen captures fast. Its intuitive design makes it user-friendly; anyone can create professional-looking images within minutes. And since it's free to download, there are no hidden costs associated with using this handy tool. So if you need a screenshot taken quickly and accurately, Lightshot is definitely worth trying!
Awesome Screenshot
Awesome Screenshot is an easy-to-use screenshot capture extension for Chrome. It's simple to use and can quickly grab a full page, a visible part of the page or a selected area of the page. With Awesome Screenshot, you'll be able to:
Capture anything on your screen with ease.

Take quick screenshots in seconds.

Annotate images by adding text and shapes. It also integrates seamlessly with Google Drive so that all screenshots are automatically saved for safekeeping.
This helps keep everything organised and secure and makes it easier to share with others if needed. Plus, it has an intuitive user interface which makes navigating through its various features a breeze.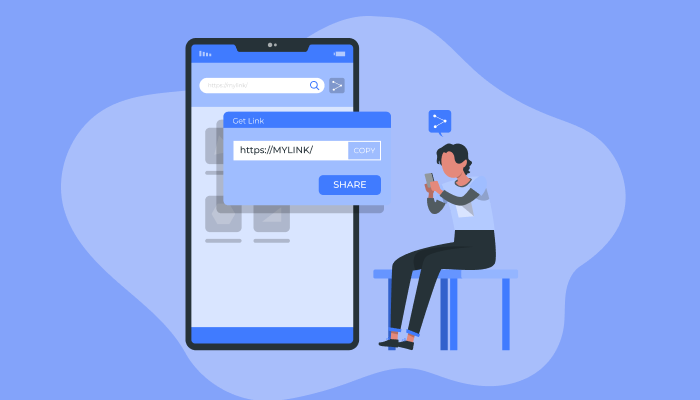 Fireshot
Fireshot is an excellent Chrome extension for capturing screenshots. It has a lot of features that make it stand out from the rest, and why it's one of the top 10 screenshot extensions available. Fireshot allows users to capture all or part of any web page. It includes easy annotation tools such as text boxes and arrows. The captures can be saved as image files (JPEG, PNG, BMP), PDFs, or even sent directly to your printer. Users also have the option to upload their captures to social media platforms with just one click.
Fireshot does the job fast! And if you need to edit your screenshots further before sending them off, no problem! With its basic editing capabilities like cropping and resizing within the app itself, this extension covers all your needs in terms of getting quick screenshots without having to go through too much hassle.
Gofullpage
Gofullpage is a great option for anyone looking to capture an entire web page with one click. It easily allows you to take full-page screen captures and save them in various formats, such as PNG or JPEG. This Chrome extension also lets you export the screenshot directly to Dropbox, Google Drive, OneDrive or your computer. Not only that, but it can also be used to edit screenshots within the browser itself by cropping images and adding text annotations.
The gofullpage extension is extremely user-friendly and intuitive, making it perfect for those who don't have much technical knowledge about taking screenshots.
Scribe
Scribe is a powerful yet easy-to-use screenshot chrome extension for taking screenshots of your entire web page. It allows you to capture fullscreen images and sections of your website with just a few clicks. The interface is intuitive and user-friendly, so even beginners can easily use it without any difficulties. With Scribe, you can also download the image in different formats, such as PNG or JPEG, for further editing.
What sets this tool apart from similar extensions is its ability to take high-quality screenshots regardless of the screen resolution or size of the webpage being captured.
Usersnap
Usersnap is a great screenshot chrome extension for capturing and sharing screenshots. It allows you to capture a full page, an entire desktop or specific portions of the screen with one click. You can also directly annotate your captures with shapes, lines and text in the editor before sending them off. In addition to that, Usersnap has an integrated bug-tracking system which helps you keep track of all reported issues by collecting feedback from different sources such as emails, chats and web forms.
Plus, users can add comments to their captured images without switching between windows or applications, making it even easier for them to communicate with others about any issue they are facing. Furthermore, its user-friendly interface makes it easy for anyone to use this tool for taking screenshots as well as reporting bugs or other issues.
Qsnap
Qsnap is a Chrome extension for capturing screenshots quickly and easily. When you need to capture the entire webpage, or just part of it, qsnap makes it a breeze. It also allows users to draw annotations on the screenshot before sending it off. This is handy when providing feedback or instructions, as the annotated screenshot can be sent directly from within qsnap. Another great feature of qsnap is its ability to take multiple screenshots at once, allowing users to save time by taking all their shots in one go.
Clipular
Clipular is an excellent Chrome extension that allows you to capture screenshots with ease. It's a great way to take snapshots of your screen, making it easy for you to store and share the images. Not only does Clipular provide simple screenshot capabilities, but it also enables users to annotate and crop their captures quickly.
With Clipular, taking high-quality screenshots has always been challenging. The interface is clean and intuitive so that anyone can use it without problems. Whether you need to create detailed reports or show someone what's on your computer screen, Clipular lets you do it fast and easily.
NinjaCapture
NinjaCapture is a popular screenshot chrome extension for screen captures. It has an easy-to-use interface that allows users to quickly and easily capture screenshots with just one click. NinjaCapture lets users take full or partial screenshots of webpages and their desktop screens through its intuitive features. The features of NinjaCapture make it one of the top 10 extensions for screen capturing:
Capture entire pages or regions as full-resolution screenshots.

Annotate captures using arrows, shapes, text boxes, highlights and more.

Crop captures directly in the browser window.

Save files locally or upload them to cloud storage platforms such as Dropbox and Google Drive.
In addition, the NinjaCapture chrome extension also offers powerful editing tools such as annotations, blur effects and more. These functions allow users to customize their screenshots to highlight important information or create visual presentations. Furthermore, this tool provides options for saving images directly on your computer or sharing them via email, Dropbox and other services without hassle.
Moreover, it's worth mentioning that NinjaCapture works seamlessly across all devices, including PCs, Macs and Chromebooks; additional software is not needed since everything runs inside your browser. Therefore, if you're looking for an efficient way to capture and edit screenshots fast, then NinjaCapture could be a perfect choice.
Get started with the leading Screenshot Chrome Extension Tool today! Sign Up 14 Day Trial
Best Practices for Taking High-Quality Screenshots Using Chrome Extensions
Taking high-quality screenshots with the best chrome screenshot extensions can benefit personal and professional use. It's important to utilize the right tools and techniques to ensure you get the most out of your screen captures. Also, consider the image format that would work best for your needs to maximize resolution quality. For example, PNG files are typically used for web design due to their higher level of detail and JPG files are more commonly used for photographs due to their smaller file size and fast loading time.
Some extensions offer additional features such as annotation capabilities or automated cropping options, which can be useful when quickly editing a screenshot. The next step is familiarizing yourself with all the available settings within each extension, including hotkeys, delay timers, and capturing options (full page vs partial). Once you've mastered how everything works together, you'll be ready to take flawless screenshots in no time!
Conclusion
In conclusion, Chrome extensions provide an easy and efficient way to take screenshots of webpages. With the top 10 screenshot chrome extensions discussed above, you can take high-quality screenshots quickly and easily with just a few clicks. Whether you're looking for free or paid options, there is something available that will suit your needs.
When taking screenshots, it's important to remember some best practices, such as selecting the right resolution and format for your image and ensuring you have permission from the website owner before taking any images. Following these guidelines will ensure that you get great results every time.
Why Choose 500apps?
#1
All-in-One Suite with more than 50 apps
#2
Everything you need today and in the future for all departments
#3
Unbelievable value - the lowest pricing you will ever find
#4
Hosted in 6 locations for compliance and blazing speeds
#5
24/5 Support - FREE chat, email and phone
#6
Uncapped features - limits you will never reach humanly
#7
Managed and maintained everyday by a dedicated team
#8
No downtime - comes with a 99.9% uptime guarantee
#9
Supports a number of international languages
#10
We've everything covered - 90k+ trust us with their business
Join the SaaS Revolution
All-in-One Suite of 50 apps

Unbelievable pricing - $14.99/user

24/5 Chat, Phone and Email Support