The Importance of Keyword Generators for SEO: An Overview
Search engine optimization (SEO) is one of the most important aspects of online marketing and website promotion today. It can be difficult to know what keywords are best for your content to maximize search engine visibility and profitability. This article will discuss the importance of keyword generators for SEO in an overview format, exploring their key features and benefits.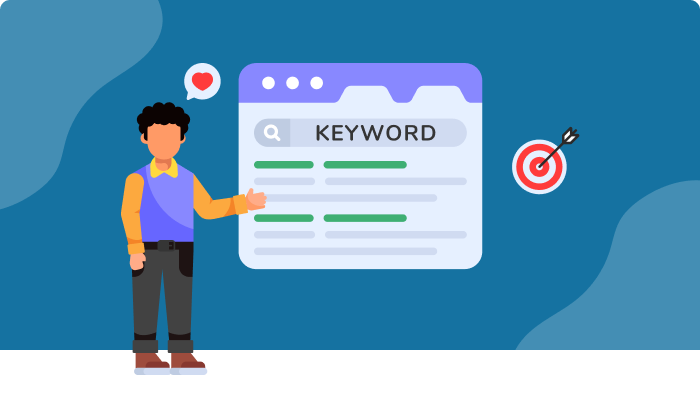 One tool that has become increasingly popular among businesses looking to optimize their websites is a keyword generator. A keyword generator helps you identify which words or phrases people are likely to type into a search engine when searching for products or services related to yours. Using this information, you can create optimized web content with the appropriate keywords, increasing your chances of appearing higher up on results pages and thus driving more traffic to your site.
Definition of Keyword Generators
A keyword generator is essential for search engine optimization (SEO). It's a type of keyword research tool that helps you to identify relevant phrases and terms used by your target audience. Keyword generators can be used with other tools, such as the Google Ads Keyword Planner, to help create effective content.
Using a keyword generator can save time and effort when researching keywords for SEO purposes. With this tool, you'll have access to hundreds of potential keywords related to your topic or industry. This allows you to quickly determine the most important and appropriate for your website content or marketing campaigns. Additionally, it can provide insight into what kind of competition there is around those keywords so that you know where to focus your efforts. All these benefits make using a keyword generator an invaluable asset in any successful SEO strategy.
How Keyword Generators Work and the Different Types Available?
Keyword generators are tools used in search engine optimization (SEO) to help identify the most profitable keywords for a website or PPC campaign. They analyze massive amounts of data and provide users with relevant keywords. There are several types of keyword generators available, each offering different advantages.
Keyword finder searches through existing databases to provide suggestions for long-tail keywords to draw more targeted traffic.
An automated keyword generator uses algorithms to generate new ideas based on existing searches.
Manual input, where users enter their own words and phrases into the system to create unique combinations.
Whether using one of these options or all three together, it's important to understand how they work before implementing them in any SEO strategy. Keyword generators are incredibly powerful tools for discovering relevant terms and phrases, but only when used correctly, can they help improve website visibility and lead generation efforts.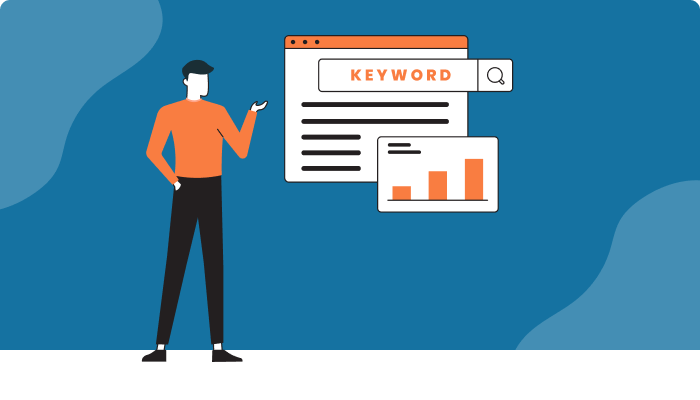 6 Benefits of Using a Keyword Generator for SEO
Using a keyword generator for SEO can have many advantages. It can be time-consuming to develop effective keywords without the help of such a tool, yet these are essential for successful search engine optimization. Here we'll look at 6 key benefits of using a keyword generator for SEO.
Save Time
If you're looking for ways to improve your SEO, one of the best is using a keyword suggestion tool like NinjaSEM. Not only does this save time, but it can also provide great results, so let's explore why that is.
When using NinjaSEM, you'll be able to quickly and easily generate powerful keywords for your content. This saves time as you don't have to search through all the available options manually. NinjaSEM will do the work for you in no time. Furthermore, its proprietary algorithm ensures that any suggestions you receive are from high-quality sources. You won't have to worry about wasting hours on irrelevant terms or phrases!
Using a keyword generator such as NinjaSEM also ensures that you stay ahead of the competition regarding SEO rankings. Providing accurate analysis and suggesting keywords with higher potential gives you an edge over other websites by arming yourself with more effective strategies. With NinjaSEM, you can beat out your competitors while still saving valuable time in the process.
Get Creative
When it comes to SEO, getting creative is essential. It's important to think outside the box and develop unique keyword phrases to help your content stand out. Thankfully, you don't have to reinvent the wheel. Various free keyword generators available online can help get those creative juices flowing!
NinjaSEM is one of the most popular free keyword generator tools today. With NinjaSEM, users can quickly brainstorm new keywords related to their topic in a matter of seconds. They offer:
Comprehensive Autocomplete Suggestions: Get hundreds of suggestions based on existing search engine trends and user behavior.
Synonym Finder: Find alternative word options for better optimization opportunities
Targeted Search Volume Data: See how much demand there is for each term so you can prioritize them accordingly. With these features combined, NinjaSEM makes it easy to develop fresh ideas for optimizing your website or blog post for maximum visibility. Whatever direction your content takes, having access to powerful keyword research tools like NinjaSEM gives you an edge when crafting your message and marketing campaigns.
Improve Rankings
A keyword generator such as NinjaSEM can be invaluable if you want to improve your SEO rankings. It enables you to quickly create effective keywords that will help boost visibility and traffic for your website on search engines like Google. Important points to consider:
NinjaSEM's keyword generator tool automates and streamlines the research process.
It gives you access to hundreds of related terms and phrases that can give your content an edge.
The results generated are tailored to match what people are searching for online.
This increases the chances of appearing in top positions when searched by potential customers or clients.
So why not make it easier? With just a few clicks, NinjaSEM's google keyword generator can provide valuable insight into how best to craft those keywords needed for successful SEO campaigns. Plus, there is no need for manual research or guesswork – this time-saving tool ensures accuracy and reliability every time!
Increase Traffic
Increasing traffic can be challenging for SEO professionals, so a good keyword generator is essential. Bulk keyword generators like NinjaSEM can provide thousands of phrases related to your website and content. This makes it easier to identify which words will bring the most value when used on web pages or blog posts.
These keywords can help to boost visibility by targeting search engine users who may not have found your site otherwise. The more relevant searches you rank for, the more likely potential customers will find and engage with your business. Additionally, thanks to features like competitor analysis provided by NinjaSEM, you can gain insight into what other websites are doing right, information which can then be applied to ensure your keyword strategy remains competitive and effective.
An efficient keyword generation tool is important to any successful SEO campaign. Using bulk generators like NinjaSEM, businesses can quickly create comprehensive lists of valuable phrases that capture customer interest and drive organic traffic growth.
Maximize ROI
Using a keyword generator from text is the key to maximizing ROI. It's simple: when you use a tool like NinjaSEM, you improve your search engine optimization (SEO) efforts and increase revenue potential. This lets you get more clicks on relevant ads and boost website traffic. NinjaSEM's keyword generator helps ensure that your content has the best chance of ranking high in online searches. Its easy-to-use interface can quickly generate multiple keywords related to your topic along with their respective search volume and competition level. You'll then be able to identify valuable long-tail phrases or low-hanging fruit that could potentially bring in more leads and sales for your business.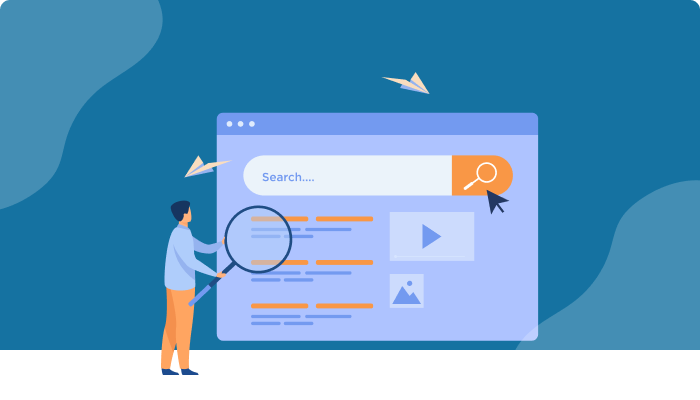 Stay Organized
organization is key to any successful SEO strategy. With the help of a keyword generator tool like NinjaSEM, it's easier than ever to stay organized and ensure that you're getting maximum ROI on your efforts. Using this software, you can easily compile research data into one comprehensive report with all the relevant keywords related to your niche or industry. This makes it much simpler to analyze trends over time and identify new optimisation opportunities.
NinjaSEM also offers features such as tag cloud visualization, which make organizing large amounts of keyword data even more efficient. You can quickly scan through thousands of terms to get an overview of how they are related to better target specific audiences in future campaigns.
Overall, leveraging keyword generators like NinjaSEM gives marketers an edge regarding SEO success. It's now easier than ever to collect insights into what people are searching for online, enabling organizations to tailor their offerings according to user intent, ultimately leading them closer to achieving desired outcomes from their marketing investments.
Keyword Research and Its Importance for SEO
One of the most important aspects of SEO is keyword research. It's essential to understand which words and phrases your target audience uses when searching for products or services related to what you offer. With the help of a keyword generator like NinjaSEM, businesses can easily find out which terms and phrases are best suited for their website content to rank higher on search engine results pages.
By researching keywords relevant to your industry or dropshipping niche, you'll be able to identify potential opportunities that could drive more visitors to your site. This will allow you to create content tailored specifically towards your desired audience so that it resonates with them better than generic copy would.
Keyword research is an invaluable tool for any business looking to increase its visibility online and improve overall performance. By creating a comprehensive list of high-quality keywords, companies can reach their target market faster while ensuring that the right users click through from the SERPs (search engine result pages). Moreover, with the help of tools such as NinjaSEM's keyword generator, businesses can quickly uncover valuable insights into their competitors' strategies too!
Get started with the leading Keyword Generator today! Sign Up 14 Day Trial
Maximizing the Benefits of Keyword Generators
Keyword research is fundamental to SEO, and keyword generators can help maximize its benefits. NinjaSEM, an advanced keyword analysis tool, allows users to identify relevant keywords for any given website or topic quickly. With such tools, businesses can uncover hidden opportunities within search engine rankings that they would otherwise miss out on.
Using keyword generators like NinjaSEM helps optimise content quality and improve search visibility. It enables webmasters to create more targeted content and find new phrases that competitors still need to use. This helps them rank higher in organic searches while providing more value to their readership base.
Conclusion
In conclusion, keyword generators are an essential tool for SEO success. Not only do they save time and help you stay organized, but they also provide creative insight into how to maximize ROI. Furthermore, understanding the importance of keyword research is key to leveraging the benefits of a generator. With so many options available, it can take time to determine which one best suits your needs. However, NinjaSEM offers reliable solutions that are sure to get results. By utilizing their user-friendly software, marketers have all the tools necessary to create successful campaigns with minimal effort and maximum returns.
Why Choose 500apps?
#1
All-in-One Suite with more than 50 apps
#2
Everything you need today and in the future for all departments
#3
Unbelievable value - the lowest pricing you will ever find
#4
Hosted in 6 locations for compliance and blazing speeds
#5
24/5 Support - FREE chat, email and phone
#6
Uncapped features - limits you will never reach humanly
#7
Managed and maintained everyday by a dedicated team
#8
No downtime - comes with a 99.9% uptime guarantee
#9
Supports a number of international languages
#10
We've everything covered - 90k+ trust us with their business
Join the SaaS Revolution
All-in-One Suite of 50 apps

Unbelievable pricing - $14.99/user

24/5 Chat, Phone and Email Support