Best HR Software for Small, Medium, and Large Businesses: A Comparison Guide
Finding the right HR software can be daunting and overwhelming. This guide will help you compare different HR software solutions for small, medium, and large businesses to ensure you find the perfect fit for your team. We'll break down each software's essential features, pricing plans, and more, so you can make the best decision for your business.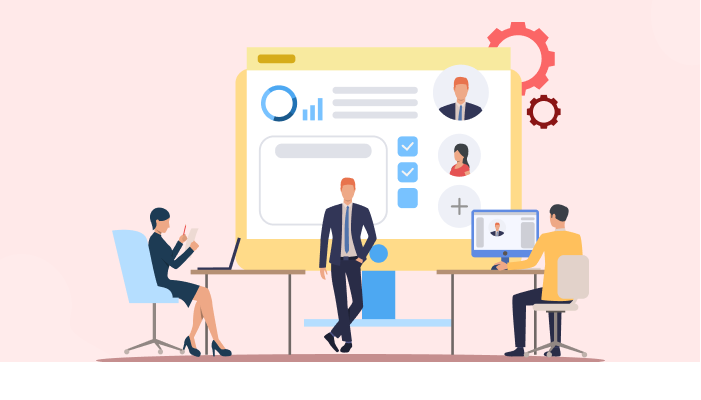 We'll start by looking at some key features when choosing HR software. For small businesses, look for software that can help streamline processes like employee onboarding, payroll, and time off tracking. Additionally, it should include a self-service portal where employees can view their information, submit requests, and more. It would help if you considered software with built-in analytics for medium and large businesses to help you make informed decisions about your workforce.
Choosing the Right HR Software for Your Business - 7 Key Questions to Consider
Finding the right HR software for your business can be daunting. With so many options out there, it can take time to narrow down the choices to the one that best fits the needs of your business. Here are seven key questions to consider when choosing the right HR software for your business:
What features do you need?: Consider the essential features for your business, such as employee attendance tracking, performance reviews, and onboarding processes.
How much can you afford?: Consider your budget and any additional costs that may be incurred, such as setup fees and subscription fees.
How easy is the software to use?: Make sure the software you choose is user-friendly and can be implemented into your IT infrastructure.
How secure is the software?: It's important to ensure the software you choose is secure and compliant with data protection regulations.
What support and training does the vendor offer?: The vendor should offer support and training to use the software effectively.
What specific HR functions do you need the software to support?: Different HR software will have additional capabilities, so it's essential to ensure the software you choose can handle all the HR tasks you need.
How will the software integrate with other systems you already use?: If you already have other software in place for tasks like payroll or time tracking, you'll want to make sure the HR software you choose can integrate with those systems seamlessly.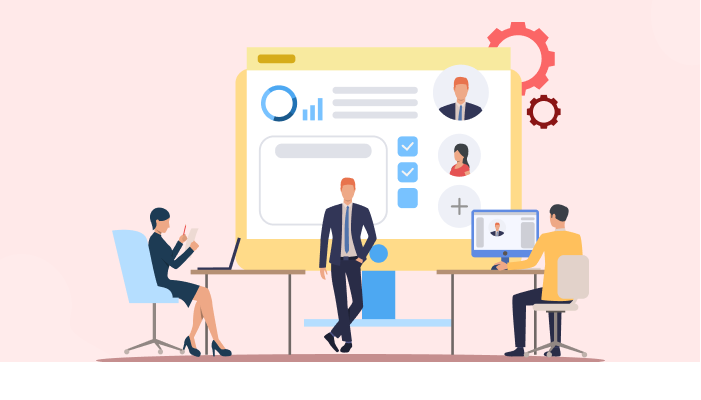 The Must-Have Features of HR Software for Effective Management
HR software is becoming an increasingly popular tool for businesses of all sizes, from small to large. It can help streamline processes, reduce paperwork, and make managing employee data much easier and more efficient. But for it to be truly effective, it needs to have certain features. Here are some of the must-have features of HR software for effective management:
An intuitive user interface allows users to access data and manage tasks efficiently.
Accurate analytics and reporting capabilities to track crucial information and make informed decisions.
Time-saving automation tools, such as automated scheduling and payroll, reduce manual labour and save time.
Integration with other HR applications, such as applicant tracking and performance management systems, to ensure data consistency.
Comprehensive security features to protect personal data and other sensitive information.
These features help businesses streamline operations and manage their human resources more effectively and efficiently.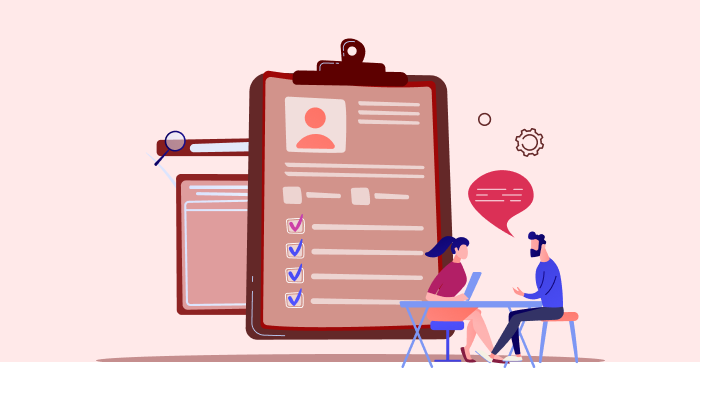 11 Best HR Software for Small, Medium, and Large Businesses
Finding the right HR software for your business can be overwhelming. With so many options available, how do you choose the best one for your small, medium, or large businesses? This guide will provide an overview of 11 of the best HR software programs for SMBs, including their features, pricing, and customer feedback. We'll also take a closer look at the differences between small, medium, and large business needs and advise which type of software will best fit your unique situation. With this comparison guide, you'll be able to find the perfect HR software for your business needs.
BambooHR
BambooHR is a leading Human Resource (HR) software provider. It provides cloud-based HR solutions to help small and medium-sized businesses manage their people data and processes. Its cloud-based platform offers employee onboarding, time-off tracking, performance reviews, and data management. Its user-friendly interface makes it easy to use and integrates with other popular business applications. BambooHR also offers access to customizable reports that enable businesses to get insights into their HR operations and make data-driven decisions. With its powerful analytics, businesses can easily track employee performance, retention, and more. Additionally, BambooHR offers training and support, making it an excellent choice for businesses of all sizes.
Gusto
Gusto is a comprehensive HR software solution that caters to small, medium, and large businesses. It provides extensive HR management and payroll services to help businesses manage their hiring, payroll, and employee benefits processes. With Gusto, businesses can streamline their entire HR process, from onboarding and payroll to compliance and employee engagement. Additionally, Gusto offers robust analytics and reporting tools to help businesses gain insights into their workforce. With its intuitive design, Gusto makes it easy for businesses of all sizes to manage their HR processes and keep their employees happy.
Zenefits
Zenefits is one of the leading HR software solutions for small, medium and large businesses. It helps businesses to streamline their HR processes. Zenefits is cloud-based and provides an integrated suite of HR tools such as onboarding, payroll, benefits, compliance, and time tracking. It allows businesses to easily manage their HR documentation and ensure compliance with local, state and federal regulations. Zenefits also enables businesses to easily create and track employee performance reviews, goals and objectives. The software is user-friendly and provides an intuitive user interface. It is also cost-effective, with flexible payment plans that fit businesses of any size. With Zenefits, businesses can easily focus on the tasks that drive their business forward while managing their HR processes.
Medium Business HR Software
Small and medium businesses have unique HR software needs. Medium business HR software can make a big difference in how a business runs, from employee management to payroll. With more staff and bigger payrolls, it's important to have a reliable HR software system in place to ensure everything runs smoothly. Some features medium business HR software should include being employee tracking, salary/payroll management, employee training, and compliance tracking. Employee tracking allows you to monitor your staff's hours, attendance, and leave requests. Salary/payroll management allows you to deploy salaries to all employees easily and ensures accuracy. Employee training tools allow you to track training progress and ensure employees stay updated on the latest business best practices. Finally, compliance tracking ensures your business is meeting all necessary HR regulations. With these features, medium businesses can securely manage their staff and payroll while staying compliant.
ADP
ADP is an easily customizable and comprehensive HR software for small, medium, and large businesses. It is an end-to-end HR solution with a user-friendly interface that makes setting up and managing employee profiles and data a breeze. It also offers various services such as recruiting, onboarding, training, and benefits administration. With its support for both cloud-based and on-premise deployments, ADP is a flexible solution that can quickly scale to meet the needs of growing businesses. Its cost-effective pricing plans make it an attractive option for businesses of all sizes.
Workday
Workday is a leading provider of cloud-based HR software for small, medium, and large businesses. The software is designed to make it easier for organizations to manage their HR operations, such as recruiting, onboarding, talent management, payroll, and more. Workday's cloud-based platform is highly secure and connects with the company's other cloud-based products, such as its ERP and CRM systems suite. Workday also includes analytics and reporting tools, as well as customizable dashboards. With its comprehensive feature set, Workday can be used to help organizations increase efficiency and productivity while maximizing the value of their HR investments.
UltiPro
UltiPro is a comprehensive HR software solution to help small, medium, and large businesses better manage their workforce and optimize their HR processes. UltiPro offers a full suite of features, including employee onboarding and offboarding, attendance tracking, payroll processing, employee self-service, benefits administration, talent management, and more. Its cloud-based platform is designed to be user-friendly and easily accessible from any platform, and its robust reporting capabilities enable businesses to make informed decisions. UltiPro's comprehensive suite of tools and features make it an excellent choice for businesses of all sizes looking for a comprehensive and powerful HR software solution.
Large Business HR Software
Regarding HR software for large businesses, the options are plentiful, and the features are vast. From robust payroll management to advanced applicant tracking systems, large business HR software offers an array of tools that can help streamline HR operations. Many large business HR software solutions integrate with other business systems, allowing for a truly seamless experience. Additionally, many large business HR software packages come with built-in reporting and analytics, allowing for deep insights into employee performance and engagement. With detailed tracking and reporting, companies can make timely and informed decisions based on hard data. Finally, larger businesses also have access to unique features like onboarding and exit management and employee self-service portals, which can help to streamline operations further and increase employee satisfaction and engagement.
Oracle HCM Cloud
Oracle HCM Cloud is a powerful Human Capital Management solution that enables small, medium, and large businesses to manage their workforce easily. It offers powerful analytics and reporting capabilities and integrated HR, talent management, and payroll tools. Oracle HCM Cloud provides users with a comprehensive platform that simplifies the process of managing employee data and managing performance. Oracle HCM Cloud offers users a complete suite of mobile apps that make tracking and reporting easier than ever. With its intuitive interface and easy-to-use tools, Oracle HCM Cloud is an excellent solution for companies of all sizes looking to stay on top of their organization's HR needs.
SAP SuccessFactors
SAP SuccessFactors is one of the best HR software options for small, medium, and large businesses. It offers a comprehensive set of modules and features, such as performance management, compensation, learning, recruiting, and succession planning. It also provides an intuitive interface, powerful analytics and reporting, and easy integration with other systems, making it one of the most potent HR solutions on the market. With its scalability and flexibility, SAP SuccessFactors can easily accommodate the needs of businesses of all sizes, making it an ideal choice for companies looking for an integrated HR platform.
HRSprout
HRSprout is an excellent HR software for small, medium, and large businesses. It enables organizations to quickly and easily manage their HR processes and employee data in one intuitive system. This centralized platform provides a comprehensive set of features, including employee management, time tracking, onboarding & offboarding, document storage, and more. With HRSprout, businesses can streamline HR activities, automate repetitive tasks, and ensure compliance with labour laws. Moreover, the software is user-friendly, highly configurable, and easily integrates with other business systems. As a result, it's no surprise that HRSprout has become a popular choice for businesses of all sizes.
Get started with the leading HR Software today! Sign Up 14 Day Trial
Conclusion
In conclusion, the right HR software can make a big difference for businesses of all sizes. Each type of business has unique needs, so it is crucial to research and select the software that best meets those needs. It is also essential to look at the cost of the software, ease of use, user reviews, and other factors before making a purchase. Ultimately, the right HR software can help businesses of all sizes make the most of their resources and ensure that employees can work in a safe and efficient environment.
Why Choose 500apps?
#1
All-in-One Suite with more than 50 apps
#2
Everything you need today and in the future for all departments
#3
Unbelievable value - the lowest pricing you will ever find
#4
Hosted in 6 locations for compliance and blazing speeds
#5
24/5 Support - FREE chat, email and phone
#6
Uncapped features - limits you will never reach humanly
#7
Managed and maintained everyday by a dedicated team
#8
No downtime - comes with a 99.9% uptime guarantee
#9
Supports a number of international languages
#10
We've everything covered - 90k+ trust us with their business
Join the SaaS Revolution
All-in-One Suite of 50 apps

Unbelievable pricing - $14.99/user

24/5 Chat, Phone and Email Support