12 Best Human Resource Management Tools for Streamlining HR Processes
Human resource management is critical to any successful business. It involves managing employee data, tracking performance, recruiting new employees, and much more. With the right tools, HR departments can make their jobs easier by streamlining processes and increasing efficiency.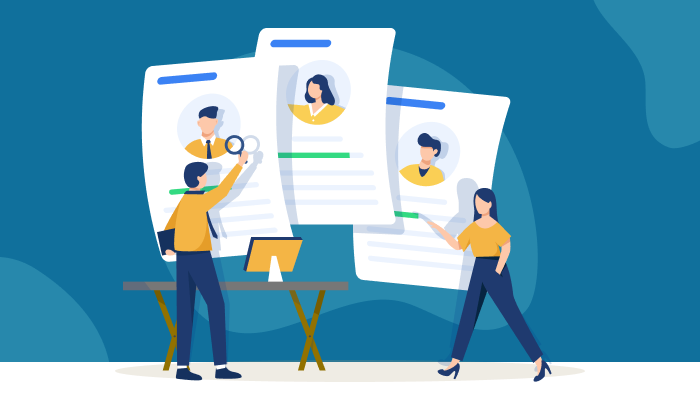 This article will explore 12 of the best human resource management (HRM) tools available to help businesses automate tedious tasks, manage payrolls better, and improve overall employee satisfaction. From cloud-based solutions to artificial intelligence technologies, these powerful tools are designed to help you get the most out of your HR team while saving time and money.
Importance of HR Management in the Workplace
Human Resource Management (HRM) plays a critical role in the operations of any workplace. This is particularly true regarding employee onboarding and streamlining processes within the organization. Managing employees effectively requires the utilization of an HR system that allows for efficient tracking, reporting, and coordination between various departments and staff members. A Human Resource Management System (HRMS) can be instrumental in helping organizations maximize their effectiveness while improving efficiency. Here is why HR Management in the workplace is important:
Ensures accurate data collection on new hires and existing staff members.
Allows businesses to create comprehensive records for each individual employee.
Job history, training certificates, evaluations, and other important performance management information can be tracked.
Onboarding tools make it easier to assess potential candidates.
Streamlines payroll processing.
Assists with compliance with relevant regulations.
Improved visibility into operational costs and increased productivity thanks to streamlined workflows.
The Need for Streamlining HR Processes
As a business grows so does the complexity of its human resource management. The need for streamlining HR processes becomes increasingly important to ensure the efficient and effective operation of the company. Payroll software can automate many aspects of HR, such as attendance tracking, calculating wages and monitoring employee performance. This allows businesses to save time on administrative tasks while providing valuable insights into their staff's activities.
The use of technology in HR is becoming more prevalent in today's workplace. With an increasing number of employees working remotely or part-time, employers must have access to tools and systems which allow them to manage their workforce effectively. Streamlining hr processes enables companies to make better decisions about allocating resources and develop strategies for optimising their operations.
Organisations can reduce manual labour costs associated with managing personnel information by implementing payroll software. Automated solutions provide up-to-date data that provides greater visibility into the organisation's functioning, allowing leaders to focus on strategic initiatives rather than dealing with mundane paperwork and other low-value tasks. Such solutions also offer significant benefits when it comes to ensuring compliance with industry regulations and standards. As such, employing robust HR management tools can help improve efficiency within any business environment.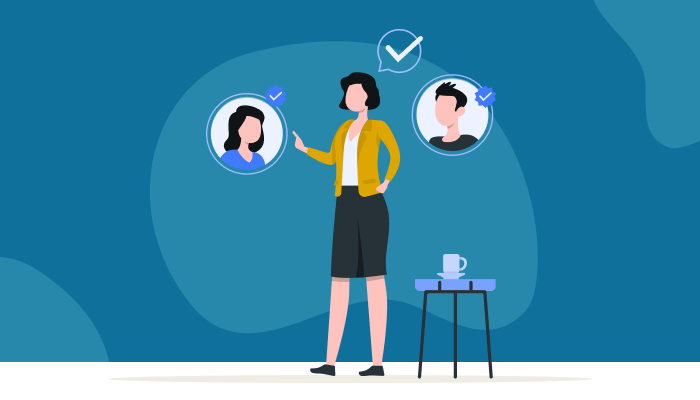 12 Best Human Resource Management Tools
Regarding streamlining HR processes, using the right human resource management tools can make a huge difference. To help you find the best tool for your business needs, here's an overview of 12 of the top options available today.
When looking at these various platforms or any other human resource management system, consider how user-friendly it is and what type of customer support they offer. Here are five key points to look out for
Is it easy to navigate?
Does it have features such as automated reminders & notifications?
Are data integration capabilities included?
Is there access to real-time analytics & reporting?
How much training will be required to use this process efficiently?
Ultimately, choosing the right HRM tool is only part of streamlining processes. It also requires effective leadership and communication within the organization so that everyone knows their roles and expectations throughout each stage of the HR process. These steps will ensure optimal results when implementing new tools into your workflow.
BambooHR
BambooHR is a comprehensive human resource management tool that helps streamline HR processes and simplify the everyday work of HR professionals. It includes features like attendance tracking, onboarding tools, employee self-service portals, and performance review systems to help companies manage their employees quickly and efficiently. With BambooHR's intuitive interface, it's easy for even novice users to get up and to run in no time.
BambooHR also offers powerful analytics capabilities to gain insights into your workforce data and make informed decisions about optimising your business operations. Its reporting platform allows you to track key metrics such as headcount, turnover rate, training costs, wage levels, etc. Plus, with its powerful automation tools, you can automate mundane tasks such as payroll processing or absence requests, giving your team more time to focus on other projects.
WorkDay
Workday is another popular human resource management tool that helps streamline HR processes. It provides a comprehensive suite of cloud-based tools to manage payroll, benefits, talent and more. Its intuitive user experience makes everyday tasks like onboarding and attendance tracking easier for businesses.
Workday also has powerful analytics capabilities that enable companies to gain insights into their workforce in real-time. This allows them to identify areas where they can improve performance or evaluate the success of current initiatives. Additionally, Workday's mobile app gives users access to key functions on the go — allowing employers and employees alike to stay connected even when away from the office.
In short, Workday offers a range of features designed to help organizations streamline HR processes and maximize efficiency. Its robust analytics tools provide valuable insights about employee performance, while its mobile app ensures that everyone stays up-to-date with all important news and updates regardless of location.
ADP Workforce Now
ADP Workforce Now is a comprehensive HR software solution that helps businesses streamline their HR processes. It offers cloud-based payroll, talent management and time-tracking capabilities, which can help organizations to manage human resources efficiently easily. This powerful suite of tools provides users with real-time data visibility, enabling them to make informed decisions quickly.
The platform's features include employee attendance monitoring and scheduling, workflows for onboarding new staff members, automated performance reviews and analytics reports. It also enables companies to manage benefits such as bonuses or insurance plans while providing accurate paychecks on time. Furthermore, the system supports compliance requirements by delivering timely updates when laws or regulations change.
SAP SuccessFactors
SAP SuccessFactors is a cloud-based HR software solution that helps businesses streamline their processes and get the most out of their human resources. With features such as talent management, employee engagement, and analytics, it provides end-to-end visibility into each stage of an organization's recruitment process. The platform also enables organizations to build effective strategies for workforce planning, performance management, and career development.
When it comes to managing payrolls, SAP SuccessFactors offers robust tools for tracking payments across multiple currencies and locations. Additionally, its reporting capabilities provide insights into employee costs to optimize budgeting decisions. It also integrates with other popular applications, such as Salesforce and Workday, for further convenience.
Oracle HCM Cloud
When it comes to streamlining HR processes, Oracle HCM Cloud is a powerful tool. This cloud-based Human Capital Management (HCM) software provides end-to-end solutions for all of your HR needs. It's designed to help you drive efficiency and maximize workforce productivity by offering an integrated suite of HR modules that support compliance, collaboration, and employee engagement.
Oracle HCM Cloud offers numerous features that make managing HR processes easier. These include payroll management tools, recruitment tracking capabilities, automated onboarding workflows, performance review systems, compensation planning tools, talent analytics dashboards, and more. With these features in place, organizations can quickly identify problems and take corrective action before they become costly. Additionally, the system allows users to customize their settings according to their specific needs.
Workforce Software
Workforce Software is a comprehensive Human Resource Management (HRM) tool that can help streamline HR processes. It's an automated system, making managing employee information and daily tasks easier. With Workforce Software, users can access features like time and attendance tracking, payroll management, scheduling, benefits administration, and more. This helps simplify the complexities of managing HR operations for businesses large and small.
The platform also offers advanced analytics capabilities so employers can get insights into their workforce trends. Through dashboards and reports, managers can identify areas to improve or adjust policies to optimize efficiency. Additionally, its mobile app allows employees to view important documents such as pay stubs anytime from any device.
Jazzhr
Jazzhr is an innovative Human Resource Management (HRM) tool designed to streamline HR processes. It offers a comprehensive suite of features and services allowing businesses to easily create, manage, and track employee records. Jazzhr provides all the necessary functions for managing personnel in one easy-to-use platform.
The intuitive user interface makes onboarding new hires simple, as well as tracking performance reviews and engaging employees with surveys. Its robust reporting capabilities give employers real-time visibility into their workforce's performance data. Furthermore, it allows users to automate key tasks like payroll management and attendance monitoring, saving time and effort while increasing efficiency.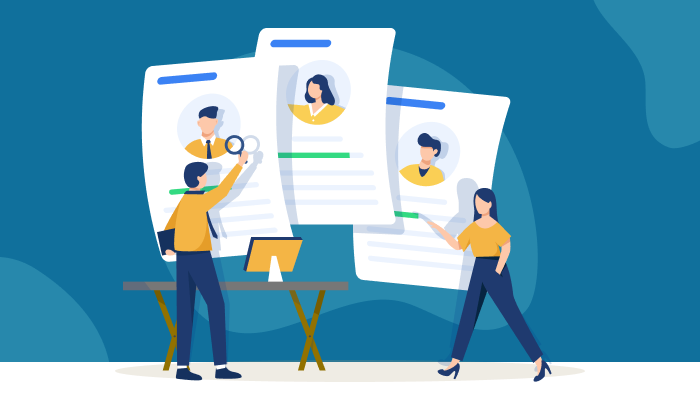 iCIMS
iCIMS is a powerful Human Resources (HR) software solution that allows businesses to streamline processes, improve efficiency and boost productivity. It provides users with access to an all-in-one platform for managing their HR operations, from recruiting and onboarding new employees to tracking employee performance and engagement. With iCIMS' user-friendly interface, you can easily manage your entire workforce in one place – giving you more time to focus on other areas of business growth.
The software gives employers access to features such as applicant tracking systems, analytics tools, learning management systems and job postings boards. These offer comprehensive insight into the hiring process so employers can make informed decisions about potential candidates quickly and accurately. Additionally, its automated workflows help speed up recruitment cycles while also providing visibility throughout the process.
iCIMS also allows managers to track employee progress over time by automatically generating reports based on performance reviews, feedback surveys and goal-setting applications. This helps them identify strengths and weaknesses among their team members so they can develop tailored training plans that will increase overall productivity.
Jobvite
Jobvite is an industry-leading HR tool that streamlines processes and optimizes the human resource management process. It's a comprehensive platform built to make recruiting easy – from posting jobs online to tracking applicants all the way through to onboarding new hires. By automating mundane tasks like data entry and removing time-consuming manual labour, Jobvite helps companies focus on more important aspects of HR management.
What sets Jobvite apart is its intuitive design and powerful features for customizing recruitment campaigns. Companies can create personalized candidate experiences tailored to their specific needs, including automated emails and notifications at each stage of the hiring process. Additionally, it offers advanced analytics capabilities so HR departments can track key performance metrics in real time while analyzing trends over time.
Breezy HR
Breezy HR is an effective human resource management tool for streamlining processes. It offers a wide range of features that help to make the job easier and more efficient, such as automated onboarding, scheduling tools, performance reviews and reporting capabilities. All these features are designed to improve workflow and reduce time spent on manual tasks like organizing paperwork or sorting through resumes.
Additionally, Breezy HR provides user-friendly interfaces which allow users to quickly access the information they need in order to get their jobs done faster. Its analytics dashboard helps managers track employee performance over time, allowing them to identify potential issues before they become problems. This insight can then be used to take corrective action if necessary.
Lever
Lever is a comprehensive human resource management tool that streamlines HR processes and helps organizations create an efficient and effective system for managing their employees. It offers application tracking, onboarding automation, performance review management, time-off tracking, and more. Additionally, it provides customized reporting capabilities to improve the visibility of potential risks across the organization. Lever's user-friendly interface makes it easy to use and navigate between various modules, allowing users to quickly access the information they need without spending too much time searching through menus or multiple screens. Its modern design also allows HR professionals to customize the look and feel of their platform in order to fit their own unique needs and preferences.
The intuitive workflow automation offered by Lever help simplify complex administrative tasks associated with hiring new staff members or transitioning current employees into different roles within the organization. This enables organizations to save time on tedious manual work while still ensuring compliance with relevant laws and regulations. Furthermore, Lever integrates seamlessly with existing applications like payroll systems, recruitment software, and other third-party platforms so companies can manage all aspects of their employee records from one centralized dashboard.
HRSprout
HRSprout is a powerful human resource management tool designed to streamline HR processes. It makes it easy for companies of all sizes to manage their staff and simplify the onboarding process effectively. With HRSprout, businesses can quickly create job postings, track applicants, and automate payroll calculations and other employee-related tasks – saving time and money in the long run.
Here's what HRSprout offers:
A comprehensive applicant tracking system that includes customizable templates for job applications.
Automated pay calculations with multiple payment options available.
Employee self-service portal for managing personal information, viewing payslips/salary histories, etc.
Automates tedious HR processes freeing up your time for more important matters
Connects easily with other tools making integration convenient
Offers superior analytics allowing you to identify trends in your organization quickly
Comprehensive feature set providing everything you need in one place
Overall, HRSprout provides an effective solution for organizations looking to improve their HR practices without investing too much time or effort. The intuitive platform ensures a smooth transition from recruitment to onboarding while helping reduce operational costs significantly.
Get started with the leading Human Resource Management Tool today! Sign Up 14 Day Trial
Conclusion
Human resource management is essential for any organization or business, but it can be difficult to manage without the right tools. The 12 best human resource management tools listed in this article provide a great starting point for streamlining HR processes, allowing businesses and organizations to focus on other important aspects of their operations. BambooHR, Workday, Jobvite, Breezy HR, Lever and HRSprout are some of the powerful tools available that can help manage HR easier. With these tools, companies no longer need to spend countless hours manually dealing with paperwork and tedious tasks; they can instead rely on automated systems run by intelligent software solutions designed specifically to simplify HR processes.
Why Choose 500apps?
#1
All-in-One Suite with more than 50 apps
#2
Everything you need today and in the future for all departments
#3
Unbelievable value - the lowest pricing you will ever find
#4
Hosted in 6 locations for compliance and blazing speeds
#5
24/5 Support - FREE chat, email and phone
#6
Uncapped features - limits you will never reach humanly
#7
Managed and maintained everyday by a dedicated team
#8
No downtime - comes with a 99.9% uptime guarantee
#9
Supports a number of international languages
#10
We've everything covered - 90k+ trust us with their business
Join the SaaS Revolution
All-in-One Suite of 50 apps

Unbelievable pricing - $14.99/user

24/5 Chat, Phone and Email Support