11 Best Workflow Automation Software Tools for Your Business
Workflow automation is one of the most important tools for any business. It helps to streamline processes, increase efficiency, and maximize productivity. This article will introduce you to 11 of the best workflow automation software tools available today that can help your business reach its full potential.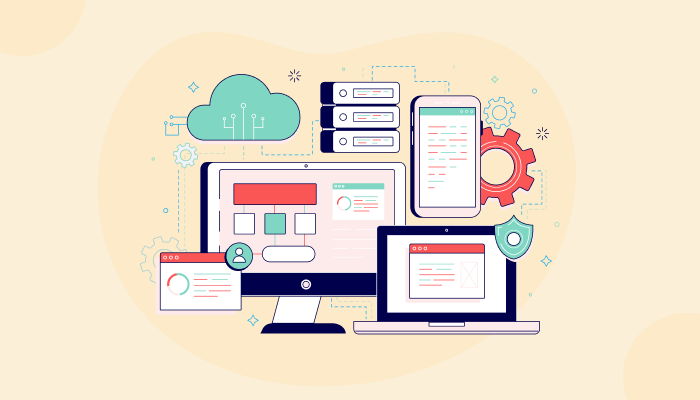 Are you looking for an efficient way to manage tasks within your organization? Do you want a tool that can save time and money while increasing output? Then it's time to explore the power of workflow automation! With these powerful solutions, businesses can automate repetitive tasks, track progress in real-time, and coordinate their teams more effectively.
In this guide, we'll look at some of the market's top workflow automation software tools right now. We'll discuss how each solution works, what features they offer, and which are best suited for various businesses. Read on to learn about our picks for the 11 best workflow automation software tools for your business!
What Is Workflow Automation?
Workflow automation is a technology that helps streamline business processes. It automates manual tasks and makes it easier to manage daily operations and improve productivity. With workflow automation, businesses are able to reduce costs, enhance customer service, and increase their bottom line.
It works by creating rules-based workflows that can be triggered in response to certain events or conditions. These automated workflows efficiently route emails, documents, tasks, notifications, and other items across departments and systems within an organization. This eliminates tedious manual steps required for day-to-day activities and improves efficiency across the entire organization.
Workflow automation tools help organizations automate mundane tasks to focus on more important projects. They also provide visibility into how different parts of the organization interact by tracking all data flow from one system to another. By leveraging this information, companies can optimize their operations to become more productive and cost-effective.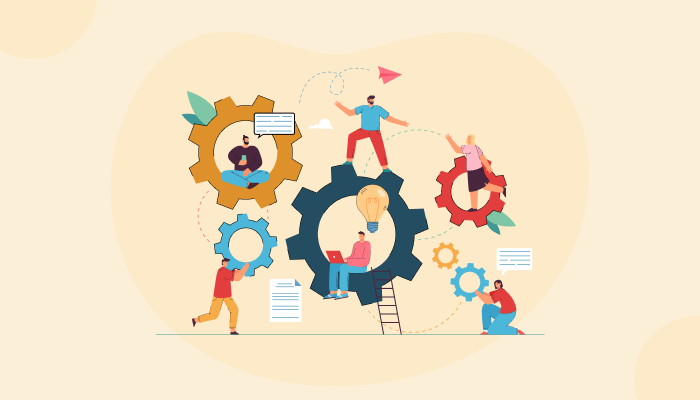 Features and Capabilities of Workflow Automation Tools
Workflow and business process automation are essential components to consider when running a successful business. These tools can drastically reduce manual labor, ensure compliance with industry regulations, increase speed and accuracy of processes, improve customer service experiences, and more.
Streamlines tasks within an organization through task-specific rules.

Data-driven decision making capabilities.

Personalized user assignments for individualized workflows.

Automated notifications that keep teams informed about any changes in status or activity.

Comprehensive analytics provide valuable insights into how well your business is performing.

Integrations with popular third-party applications such as Salesforce, Dropbox, Google Drive, etc.
Types of Workflow Automation Tools
Workflow automation tools come in many shapes and sizes, allowing businesses to tailor the software to their specific needs.
A workflow automation platform is a type of software that allows for business processes such as data entry or document management to be automated: This can help increase productivity, streamline operations, and reduce manual tasks.

A task-based system is a type of workflow automation tool that helps keep track of tasks assigned within an organization, providing reminders when necessary and offering analytics on how efficiently tasks are being completed: This can help increase productivity, ensure deadlines are met, and make it easier for remote teams to collaborate effectively.
These two types of workflow automation tools offer different solutions but they both come with powerful features that can save time and resources while helping businesses reach their goals faster. By choosing the right one for their needs, businesses can unlock the full potential of these platforms and maximize efficiency across their entire operation.
11 Best Workflow Automation Software Tools
Workflow automation is becoming increasingly popular among small businesses, as it helps streamline processes and save time. The 11 best workflow automation software tools can help you take your business to the next level by automating certain tasks and saving your employees from mundane daily routines.
Zapier
Zapier is one of the leading workflow automation software tools available today. It's a great choice for businesses looking to streamline their processes and increase efficiency in the workplace. Zapier offers an easy-to-use interface, customizable settings, and integrations with over 1,500 popular apps like Gmail, Slack, Salesforce, Dropbox, and more. Here are four key benefits that make it stand out from other solutions:
Open source technology: Zapier provides open source technology so you can customize the platform to meet your business needs.

Automation capabilities: The platform allows users to automate repetitive tasks and workflows quickly and easily.

Easy integration with existing systems: With its robust API library, Zapier makes it simple to integrate with most existing systems without any coding required.

Comprehensive pricing options: There's something for everyone, including free plans that offer basic functionality plus paid plans tailored to larger organizations or those needing extra features.
Zapier is an excellent option for businesses who want powerful yet easy-to-use workflow automation software at an affordable price point. Its extensive list of integrations and customizability make it a reliable tool for automating routine tasks and simplifying complex processes within companies of all sizes.
Integromat
Integromat is an excellent business workflow automation software tool that can help you streamline your work. It allows users to create complex automated processes from a simple drag-and-drop interface, making it suitable for businesses of all sizes. Its flexibility enables tasks to be connected with hundreds of different applications and services, including popular ones such as Slack or Google Drive. Plus, Integromat offers various visualization tools so you can monitor the progress of each process in real-time, giving you complete control over every step of your business workflow automation process.
What sets Integromat apart is its ability to handle large data volumes quickly and reliably. With their cloud architecture and reliable API integrations, they provide high-availability solutions and scalability options if needed. This ensures that your operations will run smoothly without interruption no matter how much data needs processing.
Nintex
Nintex is a leading workflow automation tool that allows businesses to streamline their workflows with its easy-to-use drag and drop features. It allows users to automate processes across multiple applications, such as SharePoint and Office 365, making it an ideal choice for businesses looking for fast deployment. Nintex also provides comprehensive analytics to get better insights into your teams' performance.
The platform has several built-in templates which allow organizations to quickly set up automated workflows without needing any programming knowledge. Its intuitive user interface makes it easy for anyone, regardless of technical experience. Additionally, Nintex offers support services like training programs and tutorials that help users learn how to leverage the software's capabilities best.
Tray.io
Tray.io is an advanced workflow automation software tool that can help your business streamline processes, increase efficiency, and save time. It features a powerful flow builder allowing users to create automated workflows with drag-and-drop functionality quickly. This intuitive UI makes it easy for anyone in the organization to set up their flows without needing technical expertise or coding knowledge.
With Tray.io, you can easily integrate third-party applications like Salesforce, Slack, Gmail, HubSpot and many more into your automated workflows. You also have access to over 150 prebuilt connectors and actions, so you can start immediately without having to build anything from scratch. Furthermore, Tray.io offers real-time monitoring of your workflows and provides detailed insights into how they perform so you can make adjustments as needed for maximum productivity.
Microsoft Flow
Microsoft Flow is a business workflow automation software tool that can help your business streamline processes. It offers an intuitive and easy-to-use platform so you don't have to code complex tasks, which makes it ideal for businesses of all sizes. With this powerful tool, you can create automated workflows between popular applications like Outlook and SharePoint, as well as hundreds of other services including Dropbox, OneDrive, Twitter, and more.
You can set up simple triggers such as when someone sends an email or posts on social media, automatically creating notifications in Slack or sending out emails with Microsoft Flow's built-in templates. This helps automate mundane tasks by taking away the need for manual labor and saves time for more important projects. Additionally, it allows for collaboration among teams within an organization, allowing them to share their workflows across multiple platforms easily and quickly.
Automate.io
Automate.io is a powerful workflow automation software tool for businesses of any size. It allows users to automate tasks across multiple channels and applications, streamlining manual processes into automated workflows. The platform offers an easy-to-use interface that makes setting up automation simple - no coding or technical expertise required! With Automate.io, you can:
Streamline tedious manual processes with automated workflows.

Connect apps like Slack, Google Drive, HubSpot and more.

Create efficient multi-step flows in minutes. The user-friendly dashboard provides real-time insights on the performance of your automations and enables you to easily edit existing flows, all without writing a single line of code.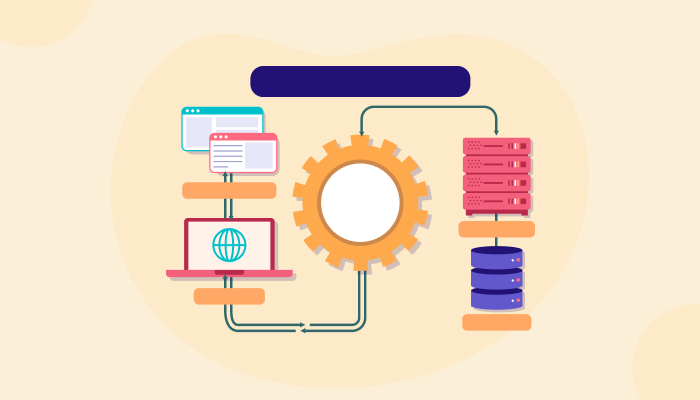 Jitterbit
Jitterbit is a powerful business workflow automation software that offers businesses an easy-to-use solution. It provides users with an array of capabilities, such as integrating data between applications, automating processes and collaborating on projects. With Jitterbit, companies can improve operational efficiency, reduce costs and save time by automating processes.
The software has been designed to be user-friendly and intuitive, enabling even those without technical expertise or coding skills to create automated workflows quickly and easily. Additionally, it allows users to transform their existing IT infrastructures into modern digital systems while leveraging their current hardware and infrastructure investments. This gives businesses the flexibility to adapt rapidly to changing market conditions.
Workato
Workato is an intuitive workflow automation software that helps businesses streamline their processes. It enables teams to design, automate and manage integrations between different applications without writing a single line of code. With Workato, users can build robust workflows in minutes across any cloud or on-premise platform to save time and resources while improving productivity.
The key features of Workato include its powerful workflow management capabilities. The drag-and-drop designer makes it easy for non-technical users to create sophisticated flows quickly and accurately. There are also automated triggers available which allow you to execute tasks when certain conditions have been met. This ensures everything runs smoothly, with no manual intervention required. Additionally, the built-in analytics dashboards provide real-time visibility into how your workflows are running, helping you identify areas where further optimization may be needed.
BPMApp
BPMApp is a leading workflow automation software that can help streamline your business processes. It's user-friendly and easy to customize, making it ideal for businesses of any size. Here are four ways Kissflow helps you get the most out of your workflows:
Automate tasks with ease: You can build custom workflows by dragging and dropping prebuilt process blocks into place. This makes automating mundane, everyday tasks simple and straightforward.

Integrate existing systems: With its robust API integrations, Kissflow easily connects to all the tools used in managing day-to-day operations like CRM platforms, finance applications, ERP systems, etc.

Get real-time visibility: Using BPMApp's insights dashboards you have full transparency over what stage each task is at within the workflow and overall performance metrics.

Provide secure access: All data stored on BPMApp is protected using SSL encryption protocols, so only authorized personnel has access to information they need while keeping unwanted eyes away from sensitive business intelligence.
On top of these features, Kissflow also offers a wide range of customization options allowing users to tailor the platform according to their exact needs, optimizing productivity across teams and departments alike!
Get started with the leading Workflow Automation Tool today! Sign Up 14 Day Trial
UiPath
UiPath is a powerful business automation software tool that provides streamlined digital workflow solutions. It enables businesses to automate repetitive tasks and processes, helping them save time and resources. This makes UiPath an ideal choice for companies looking to improve their overall efficiency in various departments. UiPath's intuitive drag-and-drop interface makes it easy to create automated workflows, allowing users to quickly build custom flows with little technical knowledge or programming experience required. Additionally, its built-in AI capabilities allow businesses to optimize existing workflows as well as deploy new ones faster than ever before.
For those who need more granular control over their business workflow automation, UiPath also offers a variety of advanced features, such as recording macros, debugging scripts, and setting up triggers based on external events. With these tools at your fingertips, you can ensure that your team's activities are running smoothly without any problems or delays. Plus, the platform allows you to monitor progress and analyze data in real-time so you can make informed decisions about how best to move forward with your projects. This adds to one powerful solution that helps businesses stay ahead of the competition and get more done with less effort.
Kissflow
Kissflow is a cloud-based bpm tool that allows businesses to automate their workflow processes. It simplifies end-to-end process management, from mapping out business processes and automating tasks, to monitoring performance and optimizing efficiency. With Kissflow, users can quickly build automated workflows tailored to their specific needs.
The platform's drag-and-drop interface makes it easy for users to create automated workflows without requiring coding. Additionally, its user experience allows users to monitor each process's progress in real-time easily. Furthermore, Kissflow empowers teams by allowing them to collaborate on projects within the platform, helping them stay organized and maximize productivity.
Conclusion
Workflow automation is a powerful tool for businesses of all sizes. It can help increase efficiency and productivity while minimizing manual labor. Companies can streamline their processes with the right workflow automation software to ensure everything runs smoothly. The 11 best workflow automation software tools discussed above provide an excellent starting point for any business looking to take advantage of this technology.
Why Choose 500apps?
#1
All-in-One Suite with more than 50 apps
#2
Everything you need today and in the future for all departments
#3
Unbelievable value - the lowest pricing you will ever find
#4
Hosted in 6 locations for compliance and blazing speeds
#5
24/5 Support - FREE chat, email and phone
#6
Uncapped features - limits you will never reach humanly
#7
Managed and maintained everyday by a dedicated team
#8
No downtime - comes with a 99.9% uptime guarantee
#9
Supports a number of international languages
#10
We've everything covered - 90k+ trust us with their business
Join the SaaS Revolution
All-in-One Suite of 50 apps

Unbelievable pricing - $14.99/user

24/5 Chat, Phone and Email Support