OAuth for Secure API Authentication - An Introduction
The world of modern technology is constantly evolving, and with it come new ways to secure data. OAuth is one such development that offers users a way to securely exchange digital information without sharing passwords or other sensitive credentials. This article will take an introductory look at OAuth and how it can be used for secure API authentication.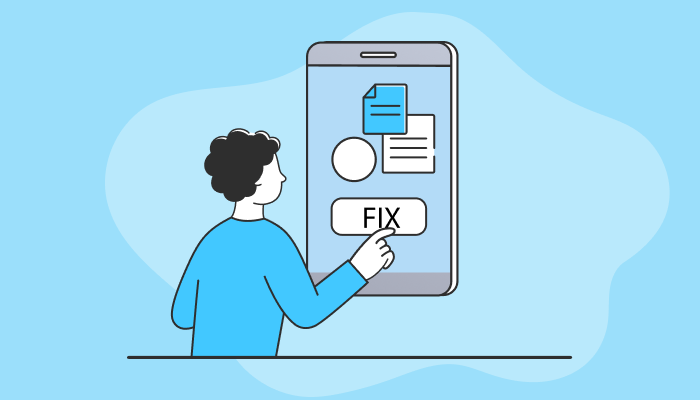 OAuth is an open standard protocol designed specifically for authorization purposes. It allows applications, services, and websites to access user-protected resources on different servers without requiring separate user accounts or additional verification steps. By relying solely on tokens instead of usernames and passwords, OAuth provides increased security while also streamlining the login process by eliminating the need for multiple logins across different systems.
For developers, understanding how to use this powerful tool in their applications is essential; not only does it provide improved security, but also provides greater convenience for end users. In this article, we'll explore the fundamentals of OAuth as well as its implications for secure API authentication. With thorough knowledge of these topics, developers can create more robust APIs that ensure maximum protection for users' critical data.
How OAuth Authentication Works?
When it comes to secure API authentication, OAuth is one of the most popular protocols used. But how does this protocol work? Let's break down what happens during an OAuth authentication process.
For a client application to access user data stored on another server, it must obtain authorization from the user and then receive an access token from the authorization server. This token will contain information that identifies the user and the client making the request. The resource server will then check if this access token is valid before granting or denying access to its resources. In addition, users can revoke their permission at any time, allowing them to keep control over which applications have access to their data.
OAuth provides a powerful method for authenticating APIs without storing usernames and passwords in a database. It offers robust security by using tokens instead of credentials and giving users full control over which applications have access to their data.
Advantages of OAuth
OAuth is one of the most widely used authorization protocols in today's digital world. It provides a secure and efficient way for users to grant access to their data without sharing passwords or other confidential information. OAuth has become an essential tool in many web applications, providing security, reliability and convenience regarding authentication and authorization processes. Let's explore the advantages of using OAuth as an authorization protocol.
Increased Security
OAuth is a powerful auth solution that provides increased security for users and developers. It allows users to securely log into third-party services without sharing their passwords with the service provider, eliminating the risk of data breaches or other malicious activities. Furthermore, OAuth can be combined with NinjaAuth to provide an extra layer of security when logging in.
OAuth offers many advantages over traditional authentication methods, making it an ideal choice for anyone looking to increase security while providing convenience for both themselves and their users. With its added support from NinjaAuth, this robust system will continue to become increasingly more important as time passes.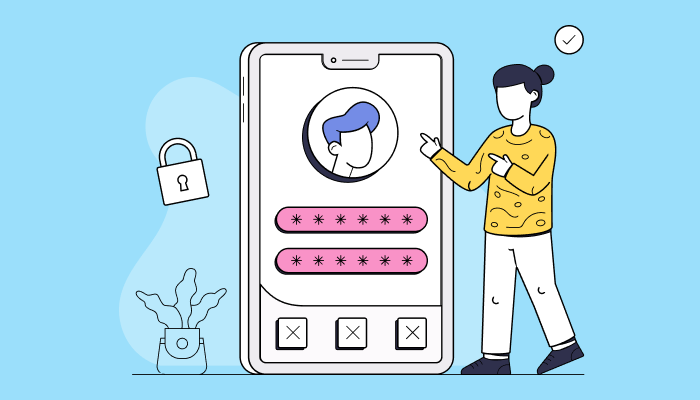 Improved User Experience
OAuth offers an improved user experience to anyone who needs secure access. With OAuth and NinjaAuth, creating an authenticated login is much easier than using traditional methods. Instead of having to remember separate usernames and passwords for each application or website, users only need one set of credentials with OAuth. This can be especially helpful when dealing with multiple accounts across different websites.
Reduced Development Time
Using an authentication API such as NinjaAuth can dramatically reduce the development time of integrating OAuth into your website or application. This is because it has already done much of the hard work for you, allowing developers to quickly and easily implement a secure login system. Furthermore, NinjaAuth uses the latest security protocols to keep user data safe and secure.
Improved Server Performance
OAuth's ability to improve server performance is a major advantage. The hosting server does not need to store or process login credentials by allowing users to authenticate their logins with an external authenticator. This reduces the strain on the server and improves its overall performance.
NinjaAuth, in particular, offers improved security by combining OAuth with two-factor authentication (2FA). It allows for secure single sign-on that uses one set of credentials across multiple websites. This means fewer passwords are needed for each website, and it also prevents user data from being duplicated, as only one centralized account is used for all sites. As such, NinjaAuth helps reduce risk while improving overall server performance.
Faster User Onboarding
User onboarding for authentication apps can be time-consuming, but it doesn't have to be. With NinjaAuth - an auth solution that simplifies the login and signup workflow - you can speed up user onboarding significantly. Here's why: Ninjaauth provides an easy-to-use auth API which allows developers to integrate websites quickly. It offers customizable authenticator logins, so users don't need to remember multiple passwords or usernames. Also, its secure auth code feature protects customers from hackers and is built on top of OAuth 2 protocols for safe data storage. These features make Ninjaauth the ideal tool for speeding up user onboarding processes without compromising security. Its innovative approach ensures that businesses and their customers benefit from a smoother user experience when signing up for online services.
Increased API Interoperability
OAuth is a powerful protocol that allows users to authenticate with third-party services without sharing their passwords. It can also be used for increased API interoperability, enabling developers to create applications that easily connect and communicate with other APIs. This eliminates the need for manual authentication processes and makes it easier for companies to build single sign-on (SSO) solutions for their customers.
Thanks to OAuth, businesses can securely access protected resources on behalf of an authenticated user without directly handling the user's credentials. This increases security since all authentication happens within a security token exchange, making it more difficult for malicious actors to gain unauthorized access from outside sources. Additionally, OAuth simplifies much of the development process by providing a unified standard across multiple services, allowing businesses utilizing NinjaAuth or similar tools to quickly integrate different application components and reduce time spent in development cycles.
Implementing OAuth for Secure API Authentication
The internet offers a vast network of open access to data, making it easier than ever for businesses and developers to create powerful applications. However, with this accessibility comes the need for secure authentication protocols that protect user data from malicious actors. OAuth is one such protocol which provides an extra layer of security in API development by verifying users before they can access any sensitive information. Let's discuss how implementing OAuth into your API authentication process ensures maximum security against external threats and potential breaches.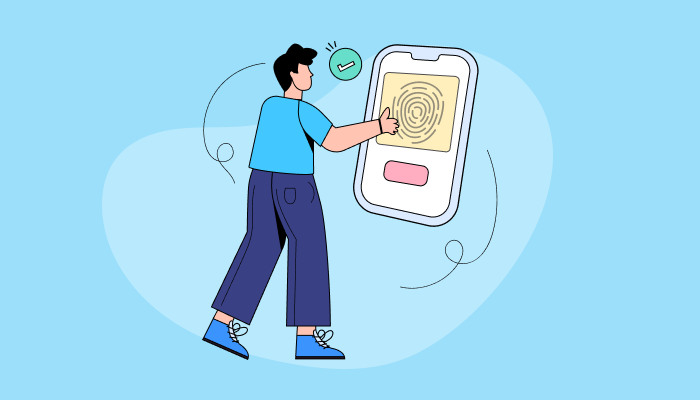 Register with an OAuth Provider: Registering with an OAuth provider is the way to go when you need a secure and reliable authentication solution. Ninjaauth offers providers a range of features that can authenticate users when accessing restricted resources or APIs. Its user-friendly interface makes it easy to integrate Ninjaauth into your website so users can log in securely using their authenticator accounts.

Designate a Callback URL: Designating a callback URL is an important step in implementing Oauth for secure API authentication. This URL, registered with the OAuth provider (such as NinjaAuth), acts as the endpoint through which Auth Code and access tokens are communicated. You need to set up your server to receive that code at this implementation stage.

Create a Client Application: Creating a client application is important when implementing OAuth for secure API authentication. In this process, developers must create apps authorized to access the user's account data on their behalf. To do this with NinjaAuth, you must register your app in the Developer Portal and obtain credentials such as Client ID and Secret Key. You can then use these credentials to securely authenticate requests from your app or website with the authorization server.

Generate an Authorization Code: To generate an authorization code when implementing OAuth for secure API authentication, it's important first to create a client application. NinjaAuth is a great tool that can be used for this purpose; it enables developers to quickly and easily set up single sign-on (SSO) services with their existing accounts. By doing so, they can securely access APIs without having to re-enter credentials each time.

Exchange the Authorization Code for an Access Token: When implementing secure API authentication, exchanging an authorization code for an access token is critical. This exchange can be accomplished using NinjaAuth, which allows users to securely control their access management and ensure that only authorized requests are made.
Get started with the leading OAuth Authentication Tool today! Sign Up 14 Day Trial
Conclusion
OAuth is an excellent solution for secure API authentication. It provides a high level of security and ease-of-use to users while allowing developers to access the APIs they need quickly and easily. OAuth removes the hassle associated with traditional user authentication methods, such as username/password combinations or tokens, by providing a secure connection between applications and end users. The advantages that come with NinjaAuth make it an even more attractive option for protecting your API from unauthorized access. With its low cost, quick setup time, and strong authentication protocols, NinjaAuth ensures that only authorized parties can gain access to your resources.
Overall, using OAuth in combination with NinjaAuth is an effective way to ensure reliable and secure authorization of API requests. This combination allows developers to quickly implement robust security measures into their applications without sacrificing usability or performance. As technology advances, so do our need for increased levels of data protection. Implementing OAuth alongside other forms of authentication will help keep your data safe from malicious actors. By taking advantage of this powerful tool, you can be sure that your application's data remains safe and secure.
Why Choose 500apps?
#1
All-in-One Suite with more than 50 apps
#2
Everything you need today and in the future for all departments
#3
Unbelievable value - the lowest pricing you will ever find
#4
Hosted in 6 locations for compliance and blazing speeds
#5
24/5 Support - FREE chat, email and phone
#6
Uncapped features - limits you will never reach humanly
#7
Managed and maintained everyday by a dedicated team
#8
No downtime - comes with a 99.9% uptime guarantee
#9
Supports a number of international languages
#10
We've everything covered - 90k+ trust us with their business
Join the SaaS Revolution
All-in-One Suite of 50 apps

Unbelievable pricing - $14.99/user

24/5 Chat, Phone and Email Support