11 Best Keyword Research Tools for SEO
In this article, we will explore 11 of the best keyword research tools available today and discuss how each one works so you can determine which ones meet your needs. We'll look at features like accuracy, cost-effectiveness, usability, data sources and more to help you narrow down your options. By the end of this article, you should have a good idea of the top keyword research tools and how to choose one based on your requirements.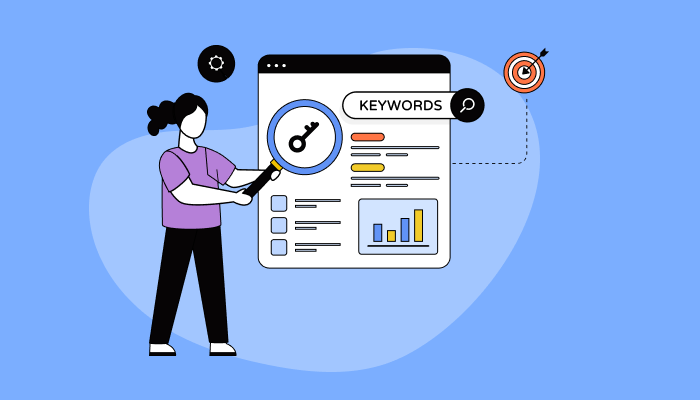 Search engine optimization (SEO) is a powerful tool for businesses to reach their target audience. When looking for products and services, SEO involves keywords and phrases frequently used by people in search engines, such as Google or Bing. However, finding the right words that people use when searching can be challenging. That's why keyword research tools exist, to help you discover what terms your customers are typing into search engines. The challenge is finding the best keyword research tools for SEO purposes.
What Is Keyword Research?
Keyword research is the process of uncovering words and phrases people use when searching for content related to your website. It's an integral part of Search Engine Optimization (SEO) as it helps you determine which keywords and phrases are most relevant to your business so that you can use them in titles, descriptions, and other on-page elements. This practice ensures that search engines understand what your page or product is about, thus improving its ranking in organic search results.
Keyword research involves looking at existing data sources to identify popular terms related to a topic and understanding how people search for information online gives businesses a better chance of targeting potential customers with their SEO efforts. It allows marketers to track trends in consumer behavior over time by analyzing changes in search volume associated with certain terms. Content creation and optimization across channels like search engine marketing (SEM), email campaigns, and social media advertising can be informed by keyword research.
Why Is It Important for SEO and Content Marketing?
Keyword research is a critical step for any SEO and content marketing campaign. It's the process of finding words and phrases that people are searching for on search engines and using them to craft your content. An effective keyword strategy can help you grow organic traffic, build brand awareness, boost conversions, and increase sales. all while giving users what they're looking for. Google Keyword Planner is a great tool for keyword research. It can:
Help marketers find the best keywords with the most volume and lowest competition.

Provide ideas for new campaigns and refine existing ones.

Help businesses understand user intent and create content that resonates with the target audience.

Allow businesses to stay ahead of the competition by delivering top quality content quickly and accurately.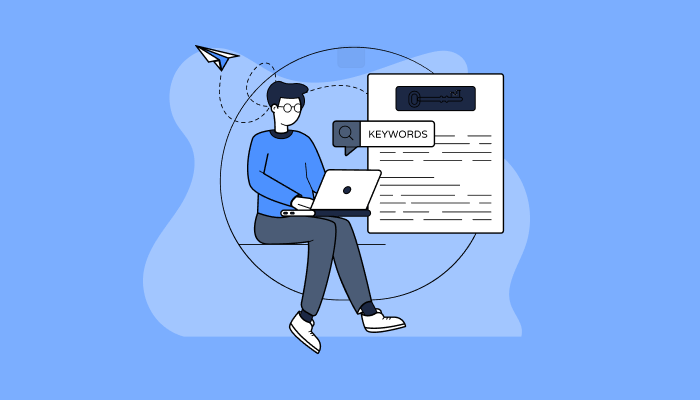 Different Types of Keywords
When it comes to SEO and content marketing, keyword research is essential. It plays a key role in helping you determine the words and phrases that will draw users to your site or content. That's why understanding different types of keywords are so important! Here are the different types of keywords:
Informational keywords are used to find information on a particular topic.

Navigational keywords are more specific and direct users to a specific webpage.

Transactional keywords are used when someone wants to buy something.

Local keywords are tailored to specific geographic locations.
Knowing which type of keyword to use depends on the goal you're trying to achieve. An effective keyword research tool is crucial if you want to succeed in SEO and content marketing -it helps uncover relevant search terms that get more traffic and provide valuable insights into user intent, so you know how best to reach them. With the right data at your fingertips, targeting specific audiences becomes much easier!
11 Best Keyword Research Tools for SEO
Regarding keyword research and SEO, the Google Adwords Keyword Tool is one of the most popular tools. It's no wonder why: this tool provides invaluable insight into what keywords are trending and how you can use them to improve your website's search engine rankings. But with so many other keyword research tools, which ones should you use?
Google Keyword Planner
Regarding keyword research, the Google Keyword Tool is a great place to start. This tool gives users access to insights on specific keywords and topics, allowing them to make informed decisions about what terms are best for SEO purposes. It helps track search volumes and trends while recommending related words and phrases that can be used in content creation.
The Google Keyword Planner is user-friendly and easy to use. All you have to do is enter your desired topic or phrase into the tool, which will generate relevant keyword ideas immediately! You can filter these results by clicks, impressions, competition levels, etc., to determine which words are most likely to bring organic traffic to your website.
Wordtracker
Wordtracker is an advanced keyword planner tool that helps you optimize your SEO content. It uses complex algorithms to analyze search engine data and uncover the best keywords for content optimization. This comprehensive tool can help users find thousands of relevant terms related to their topic, allowing them to create targeted, effective campaigns.
One of the major advantages of Wordtracker is its ability to provide in-depth insights into both short and long-tail keywords. Its powerful database contains more than 600 million unique searches from over 200 countries worldwide, so it can offer a global perspective on SEO trends. This information allows users to access valuable information about key phrases used by potential customers across several industries.
Semrush
When it comes to SEO keyword research, SEMrush is an invaluable tool. It offers a comprehensive suite of features that will help you boost your rankings and increase organic traffic. With its powerful search engine optimization (SEO) analysis tools, Semrush can identify the most effective keywords for driving more traffic to your website. Furthermore, its competitive intelligence feature allows you to track competitor performance to stay ahead of the competition.
This platform also provides a range of helpful tools in terms of SEM marketing. Its Keyword Magic Tool helps you easily find related long-tail phrases based on seed keywords or topics; its Position Tracking displays how well specific pages rank in search engine results; and its Ad Builder shows which ads are used by competitors and how often they appear in SERPs. All these features provide valuable insights into improving your website's visibility online and increasing brand awareness among potential customers.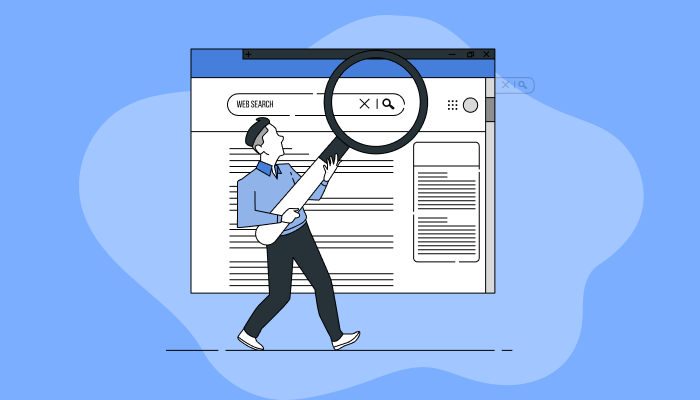 Ahrefs Keywords Explorer
Ahrefs Keywords Explorer is an invaluable tool for SEO experts. It's a comprehensive, powerful keyword research platform that allows users to optimize their content and find the best keywords for search engine optimization. With this feature, you can easily identify new topics, uncover related keywords with high search volumes, and analyze how competitive those terms are.
Ahrefs Keywords Explorer helps SEO professionals stay ahead of the curve by providing detailed insights into what people search for in Google. By leveraging its expansive database, users can discover relevant and high-ranking keywords quickly and efficiently. The explorer offers accurate data on monthly search volume, click-through rate (CTR), domain rating (DR) metrics, and estimated organic traffic values for each keyword, all of which make it easier to determine where your focus should be when targeting certain queries or phrases.
Ubersuggest
Ubersuggest is a powerful keyword research tool made specifically to help SEOs. It offers many features that can benefit any marketer who wants to understand their keywords and get ahead of the competition. Here are three reasons why Ubersuggest should be part of your SEO arsenal:
It provides you with tons of valuable data. You'll have access to search volume, cost per click (CPC), a keyword difficulty score, and other metrics to see how each keyword performs in your niche.
Ubersuggest allows you to track what your competitors are doing. With this feature, you can uncover new opportunities by seeing which keywords they target or where they rank in SERPs (Search Engine Results Pages). This way, you can make adjustments on your site accordingly and stay one step ahead of them.
Keywordtool.io
When it comes to keyword research, one of the best tools available is Keywordtool.io. This tool offers a unique and comprehensive set of features that can help you optimize your SEO efforts for maximum success. It lets users quickly search through billions of keywords, giving them access to valuable data such as monthly searches and cost-per-click estimates.
Keywordtool.io also includes an intuitive dashboard for tracking progress over time and analyzing results from different campaigns. The ability to save favourite phrases makes it easy to organize research findings into categories, allowing marketers to identify trends or uncover opportunities they may have missed while manually researching keywords in other places. With its powerful analytics capabilities and user-friendly interface, Keywordtool.io is a must-have tool for any serious SEO practitioner looking to get ahead in today's competitive online landscape.
Moz Keyword Explorer
Moz Keyword Explorer is one of the best keyword research tools for SEO. It offers an extensive range of features, including a detailed keyword generator and AdWords reports that allows you to track your progress. With its user-friendly interface, Moz's tool makes it easy to find all sorts of related keywords, which can help with optimizing content for organic traffic as well as paid search campaigns.
It has quickly become known as one of the best keyword research tools available today due to its comprehensive data set and powerful analysis abilities. Whether you're looking for long-tail or short-tail terms, this tool can provide excellent insights into how you should craft your online presence for maximum visibility and success. Overall, Moz Keyword Explorer is easily among the top contenders in finding the right keywords for any given project, making it a great choice if you want the best possible result from your SEO efforts!
Kwfinder
Kwfinder is a powerful keyword research tool for SEO that allows you to quickly and easily search for the best keywords. It's an easy-to-use platform, providing users with valuable data such as adwords reports and search volume metrics. This makes it easier to identify profitable long-tail keywords essential in optimizing your website rankings.
The interface of Kwfinder also offers several helpful features, such as suggested searches, related phrases, and estimated traffic numbers. Using these tools, you can gain insight into how competitive certain words or phrases may be and determine if they're worth targeting on your site.
Soovle
Soovle is a great keyword research tool for SEO professionals who need to find relevant keywords quickly and easily. It aggregates results from Google, Yahoo!, Bing, YouTube, Amazon and Answers.com in one convenient search bar. Soovle takes the hassle out of finding related queries by allowing users to type their topic into the main search box and check which sources they would like to receive key terms from.
The best part about Soovle is that it provides users with both short-tail and long-tail phrases so they can get an idea of how people are searching around their exact subject matter. An auto-complete feature also helps generate more ideas based on what you've already typed in.
LSI Graph
LSI Graph is a powerful tool for SEO keyword research. It uses latent semantic indexing (LSI) to identify related terms and topics that can be used in content optimization for better search engine rankings. Using the LSI graph, you can find many relevant keywords closely associated with your main topic of interest, giving you more options for optimizing your website or blog posts.
Overall, LSI Graph is one of the best available resources for finding valuable SEO-related keywords and understanding how they affect user behavior online. With its comprehensive feature set and intuitive design, this software helps businesses optimize their websites with targeted phrases that can increase organic search traffic.
NinjaSEM
NinjaSEM is a powerful keyword research tool for SEO. It helps to identify the most profitable keywords and trends in any market, allowing users to optimize their content for maximum ranking potential. NinjaSEM's intuitive user interface makes it easy to find long-tail keywords related to your desired topic or niche. In addition, Ninjasem offers comprehensive data on competitor analysis and the search volume of each keyword so you can make informed decisions about which phrases should be included in your content strategy.
Here's what makes NinjaSEM stand out:
It generates hundreds of related keywords quickly and accurately while keeping all the information organized.

It offers filtering capabilities, allowing you to narrow down results based on relevance and other criteria.

It has an easy-to-use interface which allows users to customize their searches.

It provides detailed reports about each keyword, giving you accurate data regarding usage trends.

The platform is also integrated into third-party tools such as Google Ads Keyword Planner, providing even greater insights into how certain keywords perform over time.
An important feature of NinjaSEM is its ability to generate reports with detailed information such as suggested bid prices based on competition levels, estimated clicks per month, and cost per click (CPC). This makes it easier to plan budgets and campaigns while also helping marketers understand what they need to do to maximize ROI from their efforts. Plus, all the data collected by Ninjasem can be exported into CSV files for further analysis if needed.
NinjaSEM provides an efficient way for businesses and marketers to determine effective strategies for improving rankings through keyword research. Its comprehensive reporting capabilities provide valuable insights into competitors' activities and help ensure optimal performance across multiple channels.
Get started with the leading Keyword Research Tool today! Sign Up 14 Day Trial
Conclusion
Keyword research is an integral part of SEO and content marketing. It can help you to identify the most relevant keywords for your business that will attract more traffic, increase conversions, and improve rankings in search engine results pages (SERPs). With the right tools, keyword research can be done quickly and easily.
The 11 best keyword research tools for SEO discussed in this article are Google Keyword Planner, KWFinder, Soovle, LSI Graph, NinjaSEM, SEMrush, Ubersuggest, Moz Pro Keyword Explorer, Ahrefs Keywords Explorer, Wordtracker Scout Toolbar Extension and Answer the Public. Each tool has its features and capabilities, making it suitable for different keyword research needs. By using these tools correctly and other SEO tactics, such as optimizing website structure and creating quality content, businesses can ensure they gain maximum visibility on SERPs.
Why Choose 500apps?
#1
All-in-One Suite with more than 50 apps
#2
Everything you need today and in the future for all departments
#3
Unbelievable value - the lowest pricing you will ever find
#4
Hosted in 6 locations for compliance and blazing speeds
#5
24/5 Support - FREE chat, email and phone
#6
Uncapped features - limits you will never reach humanly
#7
Managed and maintained everyday by a dedicated team
#8
No downtime - comes with a 99.9% uptime guarantee
#9
Supports a number of international languages
#10
We've everything covered - 90k+ trust us with their business
Join the SaaS Revolution
All-in-One Suite of 50 apps

Unbelievable pricing - $14.99/user

24/5 Chat, Phone and Email Support