12 Key Features of an Effective Enterprise Learning Management System
An effective Learning Management System (LMS) is one of the most important components of any successful enterprise. It helps to ensure that employees are able to learn quickly and efficiently, as well as providing a platform for business-wide collaboration and communication. But what exactly makes an LMS effective? In this article, we will take a look at 11 key features which make up a successful Enterprise Learning Management System.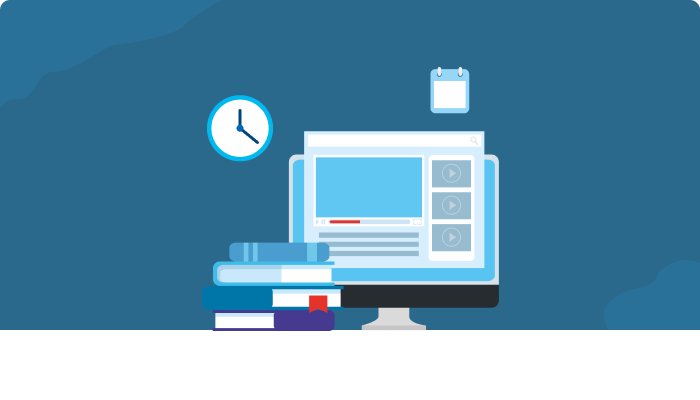 We'll delve into how each feature can help you get the best out of your system, so you can deliver excellent learning experiences across your organization. From mobile support to analytics capabilities – there's something here for everyone! So if you're looking for ways to optimize the performance of your existing LMS or simply want some guidance on building the perfect solution from scratch – then read on! With these 11 essential features, you'll be sure to hit those goals in no time.
Why Your Business Needs an Enterprise Learning Management System?
In today's world, businesses of all sizes are seeking ways to ensure their employees have access to the training they need. An enterprise learning management system (LMS) can be a powerful tool for providing this training – and LMSNinja is an ideal solution.
A comprehensive LMS will help streamline employee training efforts and provide real-time feedback on how staff are progressing through their coursework. With LMSNinja, companies are able to create custom courses tailored specifically to business needs quickly and easily. The platform also allows users to integrate third-party content from other providers into one centralized location, making it simple to manage multiple training programs in one place.
The features found within LMSNinja make it easier than ever for businesses to track progress, measure outcomes, and establish criteria for success when it comes to employee training and development. This helps employers monitor productivity levels while ensuring that team members have the necessary skills needed for job duties. Managing these functions with an intuitive yet feature-rich system like LMSNinja saves not only time but also money by reducing labour costs associated with manual processes involved in traditional training management systems.
How to Implement an Enterprise Learning Management System in Your Business?
Implementing an enterprise learning management system (ELMS), like LMSNinja, in your business can greatly improve employee training and overall workplace productivity. It streamlines the process of creating content and delivering it to employees through a secure platform. What's more, an ELMS also offers features that make it easier for you to track performance and measure results.
Getting started with an ELMS isn't difficult, decide on what type of software will best suit your needs. Most Enterprise Learning Management Software packages have similar core features, such as customizable access permissions, automated notifications, support for multiple file types and user interfaces, etc. However, additional features may be important depending on your particular use cases, such as integration with existing systems or analytics capabilities. Once you've identified the right solution for your organization's specific requirements, set up the platform by setting up accounts for all users within the system.
The next step is to create content using whatever tools are available in the ELMS, whether uploading documents files into its library or creating interactive course modules with multimedia elements. This content should then be organized logically so employees can easily find what they need when they need it. Finally, communicate clearly how employees can access their assigned materials via the learning platform and provide access to any necessary resources to help them succeed in their courses or tasks. With these steps taken care of, you're ready to launch your new Enterprise Learning Management System!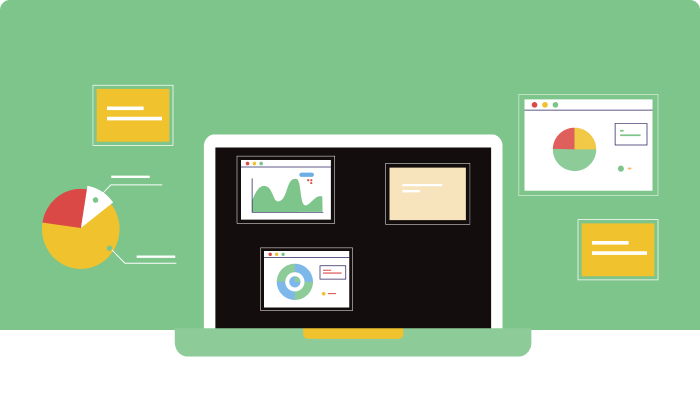 12 Key Features of an Effective Enterprise Learning Management System
Having an effective enterprise learning management system is essential in today's business world. It allows organizations to deliver, track, and manage all of their training programs with ease and efficiency. But what features should you look for when selecting the best enterprise learning management system? LMSNinja has a number of key features that make it one of the most effective systems available.
First, LMSNinja offers powerful reporting capabilities so admins can quickly access user performance and progress data. This helps them find areas where users need more guidance or additional resources. Additionally, its advanced analytics feature provides insights into how learners are interacting with content, giving instructors valuable feedback on which material resonates best with students.
LMSNinja also includes a variety of ways to distribute courses and materials such as email broadcasts, mobile apps, and virtual classrooms. Plus, it makes managing large teams simply by allowing administrators to assign roles to different members and set permissions accordingly. Administrators can even customize their own dashboards for quick overviews of activities across the organization. All these features combine to create an easy-to-use yet comprehensive platform for delivering enterprise learning solutions effectively.
Whether your organization needs a straightforward approach or something more tailored to specific needs, LMSNinja is up to the task! With everything from reporting tools to course delivery options included within this comprehensive package, you'll be sure to have an effective LMS that meets all your training requirements — no matter what they may be!
Automation
Automating the learning management system (LMS) is essential for enterprise businesses. Organizations can streamline their processes by incorporating automation into an LMS and save time and money. For instance, with LMSninja, users have access to automated enrollment and course completion tracking that eliminates manual data entry and ensures accuracy. Automation also helps keep learners engaged by providing them with personalized content based on their individual performance.
In addition to saving time and effort, automating certain aspects of an LMS allows organizations to stay up-to-date with industry trends and best practices more quickly than ever before. This means they can be sure that their employees are receiving the most relevant training materials tailored directly to their skillset. Furthermore, since many modern LMSs offer AI capabilities, it's easier than ever for businesses to identify areas where additional training or reinforcement may be required without having to track each learner's progress manually.
Automated features like these give companies a competitive edge by allowing them to scale quickly when responding to changing market conditions while ensuring employee engagement remains high. All learners receive the same quality of instruction regardless of location or experience level.
Customization
Customization is a key feature of an effective enterprise learning management system. It allows businesses to tailor their learning experiences to their organisation's specific needs and objectives. For example, LMSNinja includes features that allow companies to customize the look and feel of their platform as well as configure user profiles and permissions. These customizable options make it easier for businesses to create learning experiences that are tailored to their unique requirements.
Another great benefit of customization is that it can greatly reduce administrative overhead. By configuring user profiles and settings up front, organizations can save time in managing learners' access privileges, course assignments, and other related tasks. This helps free up resources so they can focus on more important aspects such as developing content or providing support during training sessions.
The ability to customize also allows companies to provide meaningful insights into how participants engage with the material by tracking learner performance over time. With this data, businesses can adjust their approach accordingly and continuously improve the effectiveness of the program based on feedback from those who use it most often – learners themselves.
Integration
Integration is a key feature of an effective enterprise learning management system. It enables the system to be seamlessly connected with other tools, applications and systems like customer relationship management (CRM) or Human Resource Information System (HRIS). This provides organizations with valuable insights that can help them analyze data from multiple sources in real-time. With LMSNinja, users can easily integrate their existing software programs into its platform for a truly seamless user experience.
The integration capabilities of LMSNinja also extend beyond traditional software applications. For instance, it allows for integrations with social media platforms such as Twitter, LinkedIn and Facebook so learners can quickly share content and resources on these networks from within the interface. Furthermore, its mobile-friendly design allows learners to access course materials across any device they're using at any moment – whether it's a laptop, desktop computer or smartphone.
This makes it easier than ever to stay up-to-date on important educational topics while on the go, enabling companies to maximize their investment in employee training by providing anytime, anywhere access to education material without having to worry about compatibility issues. In addition, LMSNinja's comprehensive analytics provide managers with detailed reports regarding learner engagement and progress, which can help inform resource allocation and development planning decisions.
Get started with the leading Enterprise Learning Management Tool today! Sign Up 14 Day Trial
User Management
User management is a key feature of an effective enterprise learning management system. It allows administrators to easily create and manage users' accounts and set user roles and permissions. LMSNinja is an example of an integrated system that makes user management easy with its simple interface.
Having efficient user management means that employees can quickly access the courses they need to learn their job skills or complete training modules. This saves time and increases productivity by ensuring everyone has what they need to work effectively. Additionally, having control over who can access certain content ensures data security; only those with permission will be able to view sensitive information.
In summary, efficiently managing users is essential for any successful organization's learning management system. With tools like LMSNinja, it's easier than ever to keep track of user accounts while still maintaining strict security standards within the company.
Content Authoring
Content authoring is an important part of an effective enterprise learning management system. It's the process by which course content and materials are created, edited, and updated. With a good platform for content authoring, users can create courses quickly that meet their learners' needs.
LMSNinja provides powerful tools to help with this process. Its intuitive drag-and-drop interface makes it easy to construct lessons from scratch or modify existing ones. Its automation lets you manage large amounts of data efficiently and accurately. This ensures that your courses always have up-to-date information while still being user-friendly.
With LMSNinja's features, creating engaging content has never been easier. You can embed multimedia elements such as images and videos into your courses to make them more interactive and dynamic. Additionally, you can add quizzes and assessments so that you can get real-time feedback on how students are performing in your classes. All these capabilities provide a comprehensive solution for content authors looking to design high-quality training material for their learners.
Robust Reporting
Robust reporting is essential to any effective enterprise learning management system. Without accurate and detailed reports, it's difficult to track progress or measure success. With the right tools, LMS administrators can easily monitor usage and analyze data over time.
One tool designed specifically for this purpose is LMSNinja. It offers comprehensive features that make assessing results easier than ever before. For example, users can generate customized reports with a few clicks and compare performance across different teams or learners in real-time. These insights are invaluable when making strategic decisions about how to improve training programs.
With its easy-to-use interface and powerful analytics capabilities, LMSNinja provides a reliable way to get objective feedback on your organization's learning initiatives. By ensuring that you have all the necessary information at hand, you can evaluate the impact of your efforts more effectively – leading to better outcomes from your team members down the line.
Gamification
When it comes to effective enterprise learning management systems, gamification is important. Gamifying the learning experience can help keep users engaged and motivated. It provides progress feedback, encourages task completion, and rewards success. This allows learners to enjoy their educational journey as they strive for mastery of a certain skill or body of knowledge.
At LMSNinja, we understand the value of gamified learning. We've developed features that allow administrators to easily create quizzes with scores and leaderboards based on user results in real-time. Our system also includes badges, certificates, points and levels which are great tools for encouraging competition among learners. Moreover, these tools provide visual recognition for successful achievements by displaying them in profiles or newsfeeds.
Gamification has been proven to be an efficient way to motivate employees when it comes to training and eLearning activities. At LMSNinja we make sure our customers have access to all the necessary components required for effective gamification within their organization's Learning Management System (LMS). With our powerful platform, you can drive employee engagement while making your online training more enjoyable and productive.
Mobile Capability
Mobile capability is an important feature of any effective enterprise learning management system. LMSNinja, for example, offers mobile access from any device, including phones and tablets, with no need to install a separate app or browser plugin. This makes it easy for learners to fit their training into their daily lives; they can take courses when traveling or during breaks at work.
Moreover, this functionality also allows organizations to ensure that the material provided by the lms remains up-to-date despite changes in technology. By taking advantage of its cloud-based infrastructure, employers can easily make updates available to all users without having to worry about compatibility issues.
It's clear that mobile capability has become a must-have for today's learning management systems. With platforms like LMSNinja offering such powerful features as part of their core offerings, companies have more options than ever before when choosing an LMS provider.
Cloud-Based
Cloud-based enterprise learning management systems are becoming increasingly popular in the modern workplace. They come with a range of features and advantages that make them an attractive choice for businesses of all sizes. Here, we'll explore the key benefits of cloud-based LMSs, particularly those offered by LMSNinja.
Cloud-based enterprise learning management systems offer improved scalability compared to on-premise solutions. This means they can easily be adjusted as your business grows or changes direction. Additionally, unlike their on-premise counterparts, there is no need to purchase new hardware or additional licenses if you want to add users – simply scale up when needed! Furthermore, cloud-based enterprise learning management systems provide access from anywhere with an internet connection, making it easy for employees to access materials no matter where they're located.
LMSNinja offers some unique advantages over other providers thanks to its comprehensive suite of features. Its user interface is designed for ease of use, allowing administrators to configure settings quickly with minimal effort. It also supports multiple languages and has extensive support for mobile devices so learners can access course content at any time from any device. What's more, analytics tools allow admins and instructors to track student progress and engagement levels across courses and identify areas needing improvement. All these features combine to create an effective platform that enables enterprises to deliver quality training experiences consistently across different locations and devices.
Accessibility
When it comes to enterprise learning management systems, accessibility is key. An effective LMS should be accessible from any device – desktop computer, laptop, tablet or smartphone – at any time and anywhere with an internet connection. This way, employees can make the most of their downtime by continuing to learn and develop their skills even when not in the office.
Here are three ways an LMS can help ensure maximum accessibility:
Cloud-based software like LMSNinja provides access to all users no matter where they are located.
A mobile app allows workers on the go to quickly access information from wherever they may be.
Multi-language support ensures that everyone who needs access can interact without language as a barrier.
These features provide learners with more control over how and when they digest content while allowing companies greater flexibility in customizing training programs for different audiences. This helps improve engagement levels among participants and encourage knowledge retention through meaningful interactions rather than just lectures or presentations.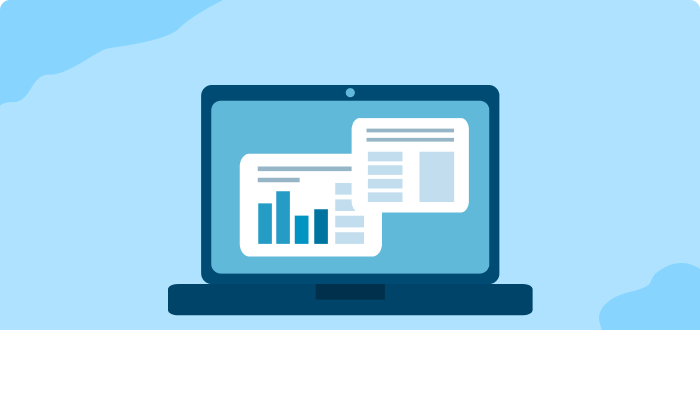 Security
Security is essential to any successful enterprise learning management system (LMS). To ensure the safety of sensitive data, a platform must have reliable security measures in place. With LMSNinja, companies can rest assured their users are protected from cyber threats and unauthorized access to confidential information.
The following four powerful capabilities make up the core security features offered by LMSNinja:
An advanced authentication process that requires multi-factor authorization for user accounts;
Encrypted storage facilities to keep all data safe;
A comprehensive audit log so administrators can identify suspicious activity on the system;
Robust permissions settings that allow admins to restrict access to certain areas or content.
These controls give organizations peace of mind knowing they have effective protection against external attacks as well as internal misuse of resources. All in all, these complete security solutions provided by LMSNinja help businesses safeguard their most valuable asset - knowledge.
Scalability
Scalability is an important feature of any successful enterprise learning management system. The ability to easily scale up or down when needed can make all the difference for businesses, especially those with rapidly changing needs. LMSNinja provides a solution that meets this need, allowing organizations to quickly and effectively adjust as their requirements change.
LMSNinja offers options that support both horizontal and vertical scalability. Horizontal scalability allows users to add more nodes without replacing existing infrastructure components, while vertical scalability enables them to upgrade hardware or software resources individually, such as adding additional memory or processing power. This ensures minimal disruption and maximum efficiency when scaling up or down according to user demand.
In addition, LMSNinja also offers built-in tools which allow IT teams to review performance data in order to determine whether they should be scaling up or down at any given time - ensuring that the right balance of resources are available without overspending on unnecessary upgrades. With these features in place, businesses can rest assured that their enterprise learning management system will meet their ever-changing needs and remain effective throughout its lifespan.
Conclusion
In conclusion, an enterprise learning management system is essential to a business's success. It helps businesses provide their employees with the resources they need for successful and effective training. With features such as automation, customization, cloud-based storage, accessibility, security and scalability (all of which can be found in LMSNinja), businesses are able to manage employee training while staying up-to-date on industry trends more easily. An effective enterprise learning management system also allows companies to expand their reach by offering courses online or through mobile devices so that employees have access no matter where they are located. By leveraging the many benefits that an enterprise learning management system offers, businesses can ensure their teams remain productive and efficient.
Why Choose 500apps?
#1
All-in-One Suite with more than 50 apps
#2
Everything you need today and in the future for all departments
#3
Unbelievable value - the lowest pricing you will ever find
#4
Hosted in 6 locations for compliance and blazing speeds
#5
24/5 Support - FREE chat, email and phone
#6
Uncapped features - limits you will never reach humanly
#7
Managed and maintained everyday by a dedicated team
#8
No downtime - comes with a 99.9% uptime guarantee
#9
Supports a number of international languages
#10
We've everything covered - 90k+ trust us with their business
Join the SaaS Revolution
All-in-One Suite of 50 apps

Unbelievable pricing - $14.99/user

24/5 Chat, Phone and Email Support