7 Best Gmail Tracker Tools And Software
Do you ever wonder who is sending emails to your Gmail address or what type of messages are coming in? Have you been looking for a way to track and monitor the activity on your Gmail account? If so, then this article is perfect for you! Here we will discuss some of the best Gmail tracker tools and software available today.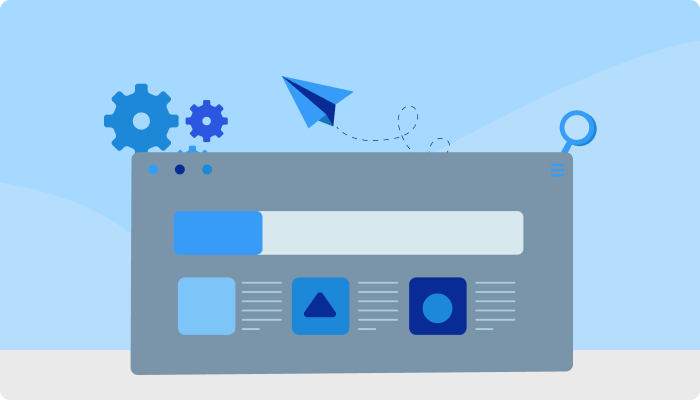 Gmail tracking can be extremely beneficial in many ways. It allows users to easily keep tabs on their inboxes, receive notifications when new emails arrive, and even block unwanted senders. Additionally, it can help protect against malicious activity such as phishing attempts and spamming. With all these features, it's no surprise that more people are turning to Gmail tracking solutions to ensure they stay safe online.
The Benefits of Email Tracking for Businesses
Email tracking can provide businesses with a plethora of benefits. With the help of Gmail trackers, mail trackers, and other email trackers, companies can monitor their emails' performance in real-time. This allows them to keep an eye on what is working and what needs improvement regarding customer engagement.
Email tracking provides invaluable information that can significantly increase any business endeavour's ROI (Return On Investment):
It enables business owners to identify growth opportunities, focus resources more effectively and gain key insights into how customers interact with their emails.
It enables businesses to measure the success of each campaign by providing detailed reports on opens, clicks, conversions and other metrics.
It allows businesses to decide which strategies will most effectively reach their desired goals.
It helps businesses invest more time and money into the initiatives that will be the most effective while avoiding costly mistakes from needing to know more about the effectiveness of their efforts.
How to Use Email Tracking to Improve Your Marketing Efforts?
Email tracking is essential for businesses looking to improve their marketing efforts. With Gmail tracker tools and software now available online, companies can easily track email performance from the moment of creation through to delivery and click-throughs. Here are three ways email tracking can help you reach your goals:
Monitor user engagement: Using a free Gmail tracker or one with a subscription, you can monitor how users interact with your emails in real time. This includes seeing the number of clicks on links, viewings of images, and even unsubscribes.
Analyze sender reputation: Trackers make it easy to identify if there's been any damage done to your sender's reputation due to spam reports or other issues. Thanks to measures like Gmail's Promotions tab, you'll be able to see how many people have opened your emails and which ones didn't make it into inboxes.
Refine campaigns: Lastly, by keeping tabs on each campaign's success rate, you'll get actionable data about what works and what doesn't to optimize future mailings accordingly – thus allowing for more successful campaigns down the road! The insights provided by trackers such as Gmail tracker online will give you invaluable feedback that allows you to tweak messages until they reach their full potential.
By leveraging these three benefits of email tracking with powerful tools such as Gmail tracker, and free and paid services alike, businesses can ensure their communications are reaching their intended audience at the right time, ultimately helping them maximize the return on investment for all their marketing endeavours!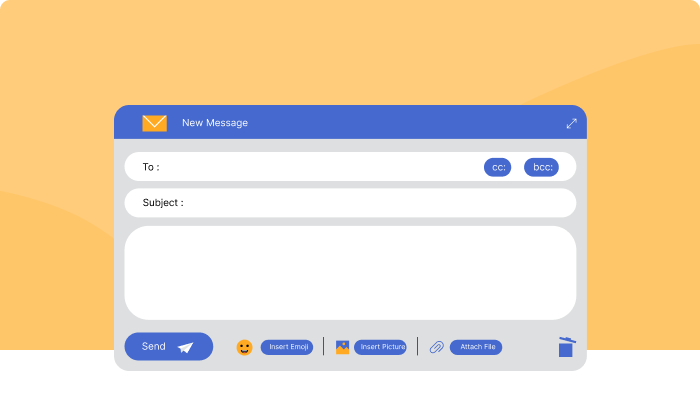 How to Track Gmail Emails with Gmail Tracker?
Tracking emails sent through Gmail is a great way to monitor the effectiveness of your marketing campaigns. With a Gmail tracker, you can get real-time visibility into who's opened and read your messages so that you know exactly what actions they're taking. This type of data tracking will allow you to understand better how successful your efforts are and make adjustments accordingly.
Gmail trackers can send read receipts, providing valuable insights into how many people are engaging with the content of messages.
Gmail trackers provide extra features such as automatic reminders for unopened emails, detailed analytics reports, customized branding options, and integration with other apps.
These features enable marketers to optimize their results and keep up with customer engagement trends.
7 Best Gmail Tracker Tools and Software
Regarding tracking emails, Gmail Tracker tools and software are among the most useful. They help users keep track of their emails more efficiently. Whether you're managing a team or need an easy solution for your emailing needs, these seven solutions will make tracking emails easier.
Boomerang
Boomerang is a popular Gmail tracking tool and software that helps users manage their emails better. It offers many features like scheduling emails, reminders, follow-ups, and more. With its intuitive user interface, Boomerang easily organises your inbox and increases productivity.
It gives you the power to track who opened your email in real-time and remind yourself when an important message goes unanswered for too long. You can even schedule recurring messages so that you remember important tasks or events. Plus, with Boomerang's automation capabilities, you can save valuable time on manual data entry and repetitive tasks.
TIP: Take advantage of Boomerang's free trial before signing up for any paid plan! That way, you can test out all the features first-hand and ensure they fit your needs perfectly.
Mixmax
Mixmax is an all-in-one Gmail tracking tool that can help you get the most out of your email. It offers a wide range of features, including response tracking and scheduling, to give users complete control over their inboxes. Here's why Mixmax should be one of your top choices for Gmail tracking:
Automate follow-ups: With MixMax's automatic follow-up feature, you never have to worry about losing track of important emails again. You can set up reminders and snooze emails until it's time to respond or take action on them.

Create surveys and polls: Need quick feedback from multiple people? Use Mixmax to create surveys and polls with ease! Simply drag and drop questions into an email template and send it off in seconds.

Customizable templates: Create engaging emails quickly with customizable templates tailored to fit any situation. Whether it's cold outreach or automated onboarding messages, you can easily customize each template to make sure your communications are always on point.
From comprehensive automation to custom survey creation, Mixmax provides users with the necessary tools they need to maximize their productivity while keeping tabs on their incoming emails, no matter how many there may be.
Hubspot Sales
Hubspot Sales is a powerful tool for those looking to track their Gmail performance. It offers an array of features, including email tracking and analytics, that allows users to see how their emails are performing in real-time. With Hubspot Sales' insights, they can quickly spot trends and take action accordingly.
The application also provides customizable sales pipelines that enable teams to easily manage deals from start to finish. This makes it easy for businesses of any size to prioritize tasks so everyone on the team knows what needs to be done and when. Plus, with its integration options, customers can sync data across multiple platforms and services such as Salesforce, Marketo and more.
Saleshandy
SalesHandy is an innovative and powerful tool for tracking your emails. It helps users keep checking their sent messages, track when recipients open them and even get notified when they reply. The app also offers real-time notifications, allowing one to stay up to date with their email activities.
Additionally, SalesHandy allows users to schedule important emails in advance, manage follow-ups quickly without any manual effort, share documents securely from the cloud or via links, and have access to various reporting tools like mail analytics.
SalesHandy makes it easy for people to optimize their Gmail experience. Its features help marketers and sales teams measure performance metrics such as email delivery rate, open rates, click-through rates, etc., enabling them to improve the quality of communication by making data-driven decisions.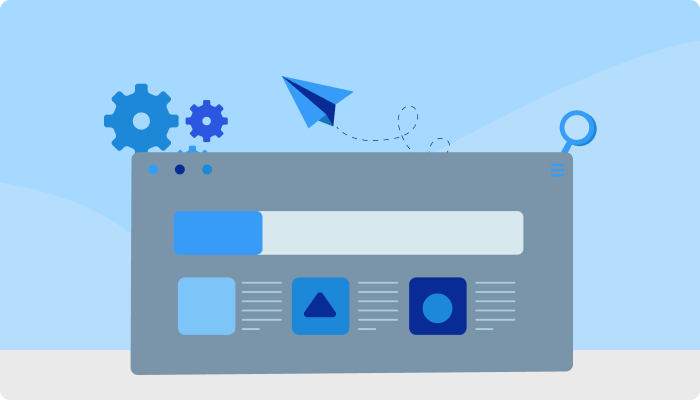 Toutapp
ToutApp is a powerful Gmail tracking tool that can help you get the most out of your email campaigns. Its robust features make it easy to see why ToutApp has become one of the leading tools for managing emails and tracking results in real time.
By leveraging these features, ToutApp enables businesses to effectively manage their email marketing campaigns while gaining deeper insights into customer behaviour along the way without tracking every single message sent or received manually.
Streak
Streak is a powerful yet simple CRM tool designed to help you organize your emails and contacts. It's like having a personal assistant who helps you track customer conversations, manage tasks, and build relationships inside Gmail. Streak can be used for sales tracking, project management, recruitment, support tickets, and more.
What sets Streak apart from other similar tools? For starters, it has an easy-to-use interface with drag-and-drop features so users can quickly get up to speed. Plus, the tool integrates. seamlessly with Google Calendar and Tasks, making organizing projects even easier. Additionally, its visualization features allow you to see all of your data in one place, making analyzing trends or progress much quicker.
OpenedOrNot
OpenedOrNot is a software tool to help users keep track of their emails. It provides detailed analytics and insights on Gmail messages so that users can quickly determine whether or not the recipient has opened an email. The system also allows for notifications when emails are opened and tracking how many times each message was read. In addition, OpenedOrNot has a comprehensive dashboard which offers valuable information about users' sent emails, such as who they have contacted and what kind of responses they have received. Here are some of the key benefits of using ToutApp:
Automation & Scheduling: Automate routine tasks so you can spend more time on high-impact activities. Create custom drip campaigns with automated follow-ups and scheduling options.
Email Tracking & Analytics: Monitor who has opened your emails, what links they've clicked, which attachments have been downloaded, and other important metrics about each contact in your database. This data provides valuable insight into engagement and allows you to optimize future mailings accordingly.
Custom Templates & A/B Testing: Get started quickly by utilizing pre-built templates or creating custom designs with drag-and-drop design components. Test different subject lines and content variations to determine which works best for your audience.
Integration with CRMs & Other Apps: Integrate seamlessly with popular CRM platforms like Salesforce, HubSpot, Pipedrive and others. Plus, use Zapier integrations to connect with hundreds of other apps such as Slack, Google Sheets and MailChimp for even greater flexibility.
This powerful tool helps users understand their communication performance to make better decisions while monitoring email campaigns. With OpenedOrNot, it's easy to filter through data points like open rates and response time to gain deeper insight into an email strategy's effectiveness. This way, users can identify key areas where improvements need to be made to optimize results. Furthermore, this platform also supports integrations with other apps, such as CRM systems, allowing customers to tailor their experience further according to individual needs.


Get started with the leading Gmail Tracker Tool today!
Sign Up 14 Day Trial
Conclusion
Email tracking is an invaluable tool for businesses, marketers and sales professionals. It provides valuable insight into customer behaviour and can be used to improve marketing efforts by helping you understand how visitors interact with your emails. The best email tracking software will allow you to track sent messages in Gmail, allowing you to monitor open rates, click-throughs, replies and more. To help get started, we've highlighted seven of the best Gmail tracker tools and software available today: Boomerang, SalesHandy, ToutApp, Streak, OpenedOrNot and Yesware.
These email trackers provide a variety of useful features, such as email scheduling and follow-up reminders, that enable users to stay on top of their communications with customers. Additionally, some offer advanced analytics, which makes it easy to identify patterns in customer behaviour and tailor emails accordingly. With the right email tracking solution in place, businesses can boost engagement levels while gaining valuable insights into their target audience.
Overall, there are numerous benefits associated with using a Gmail tracker, from increased efficiency through improved communication strategies all the way up to an enhanced understanding of customer behaviour patterns. By taking advantage of these powerful tools, businesses can remain one step ahead of the competition when it comes to keeping their customers engaged.
Why Choose 500apps?
#1
All-in-One Suite with more than 50 apps
#2
Everything you need today and in the future for all departments
#3
Unbelievable value - the lowest pricing you will ever find
#4
Hosted in 6 locations for compliance and blazing speeds
#5
24/5 Support - FREE chat, email and phone
#6
Uncapped features - limits you will never reach humanly
#7
Managed and maintained everyday by a dedicated team
#8
No downtime - comes with a 99.9% uptime guarantee
#9
Supports a number of international languages
#10
We've everything covered - 90k+ trust us with their business
Join the SaaS Revolution
All-in-One Suite of 50 apps

Unbelievable pricing - $14.99/user

24/5 Chat, Phone and Email Support