Best Social Media Management Tool for Your Business in 2022
Social media management tools such as HipSocial are advantageous because they enable you to make a social media impact on your audience and increase brand awareness.
"Big businesses usually employ a specialized or large crew to manage their social media accounts and platforms. When it comes to startups and small and medium-sized businesses, however, they may not always have human resources committed to managing their social media platforms or optimizing their social media company accounts. This frequently results in a loss of potential clients or leads for the business that may be obtained through social networking sites, as well as a loss of good business that could have been made through these platforms."
So, if you're in the same boat as these small or medium-sized firms, you're probably stumped for a solution. So there you have it!
First and foremost, if you are unfamiliar with social media management, allow me to provide some background information.
What is Social Media Management?
Social media management is a strategy for managing a company's, influencer's, or individual's social media accounts across a variety of social media platforms in order to increase views, leads, shares, and conversions. It eliminates the stress of switching platforms or managing many posts, reels, and stories across several platforms. It includes a lot of features that might aid your company.
Enhance your current presence on social media sites.
Make a content calendar for yourself.
Make your own material to post on each platform.
Evaluate how well you're doing on social media.
Reply to messages and comments in the comment areas.
Assist you in setting up and managing adverts.
In general, there are three main social media methods in social media management.
Social Listening
Social media management is incomplete without social listening. It allows brands to monitor crucial conversations about them in real time, communicate with customers and influencers, and remain current on what their competitors are up to. It also helps you identify important influencers and prospective brand ambassadors in your niche, as well as conduct content analysis to see what works and what doesn't.
Track Your Engagement and Get More Done With the Best Social Media Management Software in 2022! Sign Up 14 Day Trial
The work of monitoring and gathering all social media posts concerning your business, products, and services, your competitors, or your industry as a whole that are talked about, liked, shared, and remarked upon on social media platforms.
Social Analytics
The act of acquiring all of your social media data and then processing it into structured insights leads to greater data-driven insights and business decisions. Social media analytics is the ability to collect and retrieve meaning from data gathered from social media channels in order to support business decisions and evaluate the effectiveness of actions taken as a result of those decisions. It also has the ability to acquire and interpret data from social media channels in order to support business decisions and evaluate the effectiveness of actions taken as a result of those decisions.
Social Engagement
Meeting, interacting, and connecting with your consumers one-on-one or in large groups via social media to create connections or handle and resolve customer issues in real time.
In brief, a comprehensive social media planner approach encompasses LinkedIn, Twitter, Facebook, Instagram account, Pinterest, and YouTube, among other platforms. And social media platform management software is the ultimate instrument for managing a business's total social media platforms and implementing a social media management plan.
In brief, social media management unifies the numerous components of various social media platforms onto a single platform, allowing you to manage them effectively for maximum output.
Effective social media management software is useful for meticulously monitoring a business's multiple social media accounts across several platforms in order to keep up with real-time postings, comments, shares, and interactions. And here is the ideal tool for managing your company's social media.
Introducing HipSocial
HipSocial - HipSocial is a popular social media management tool that offers a diverse set of features and functionality for managing your company's social media accounts across several platforms.
With that said, let's take a look at the key features of HipSocial, a social media management platform.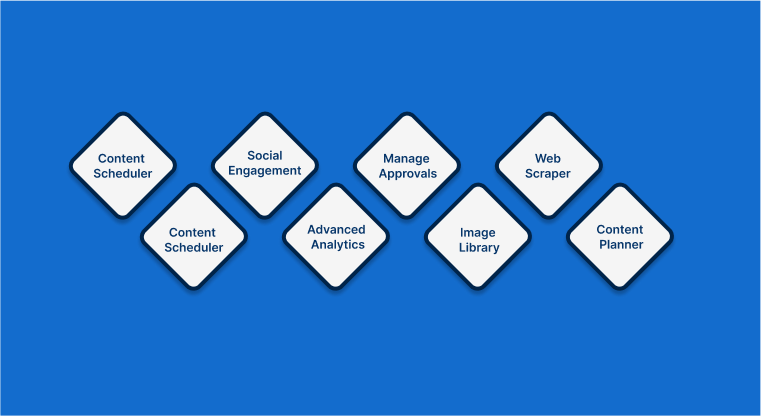 1. Content Scheduler
Are you trying to figure out how to schedule social media postings for several platforms like Instagram post scheduler, Facebook post scheduler, among many others? The easiest approach is to use HipSocial's Scheduling feature. It allows you to schedule bulk posts across numerous social media networks, allowing you to boost interaction and reliably manage your social media marketing efforts.
2. Social Engagement
HipSocial's advanced engagement tool will help you improve your social media marketing efforts and increase interaction. Create Twitter lists by discovering and communicating with key industry figures. Find the right people automatically by using the relevant keywords and search queries. Monitor and follow key Twitter mentions that potentially reveal sensitive business information, and engage in direct Twitter conversations with them.
3. Social Listening
Find crucial dialogues to connect with the right individuals, listen to and understand your customers' feelings about your business, and strategize to improve your brand's image accordingly. To keep track of everything that's going on, create streams for multiple social identities at the same time. You can interact with others without logging into your accounts.
4. Advanced Analytics
Investigate the problem with social media. A lack of understanding of social media analytics is responsible for the majority of social campaign failures. HipSocial gives you easy-to-understand graphs from your social media activities so you can better understand your customers and retarget them for your next campaign.
It's impossible to overestimate the significance of timing in social media marketing. When you post when your fans are online and at their most attentive, you'll get more engagement, traffic, and sales from your posts. Social media analytics may assist you in making better decisions about your social media strategy, understanding your audience, creating better content, and gaining a better understanding of your competition. HipSocial's Artificial Intelligence extracts actionable social media insights from data and translates it into strategy creation.
5. Manage Approvals
Social media management software can be used to restrict new hires' access to social media sites and avoid unintended posting or scheduling. New employees can continue to work on social media content, but by following this approach, the danger of something being released that is against corporate policy, wrong, or simply not in keeping with the brand's style is reduced, enhancing team productivity.
Managing approval boosts the efficiency of social media marketing campaigns. Boost your team's productivity by improving content marketing, streamlining the process, and streamlining the process. Gives the post-security and assures that the content you're generating is appropriate for your audience. This tool allows you to concurrently approve, reject, evaluate, or provide input on social network posts.
6. Image Library
The image library tool by HipSocial allows you to edit and trim photographs from the popular photo marketplace, as well as resize them for various social networking sites.
Education, Holidays, Industrial, Nature, Technology, Transportation, and Upload from the local drive are just a few of the categories in which HipSocial has a large collection of photographs. Image Filters for social media postings can improve the visual appearance of photographs by changing the color, cutting the required section, and more.
HipSocial is integrated with popular photo marketplaces such as Pixabay and Giphy; select free images from Pixabay and Giphy by typing the required images; Pixabay will return relevant images; use them however you want to increase engagement, clicks, retweets, replies, and more with your posts in the same way. In no time, you'll have the greatest Social Media GIFs.
7. Web Scraper
This unique feature of the Social Media Management Tool - Web Scraper allows you to utilize NinjaSEO Chrome Extension to gather content and photos from target sites for usage in various social media platforms. Use a built-in site recommender to get high-quality photos that will increase engagement and SEO rankings. Save time by scraping large volumes of data from any website at any size to increase your digital content strategy. With the NinjaSEO Chrome Extension Bot, which requires no scripting, you can choose text and photos with a single press to meet your social media goals.
8. Content Planner
HipSocial's content organization function allows you to streamline all of your material by arranging photographs, articles, and topics, as well as publishing social media posts without any problems. Social Media Planner may be used to quickly upload photographs, prepare content, and publish social media posts, saving you time.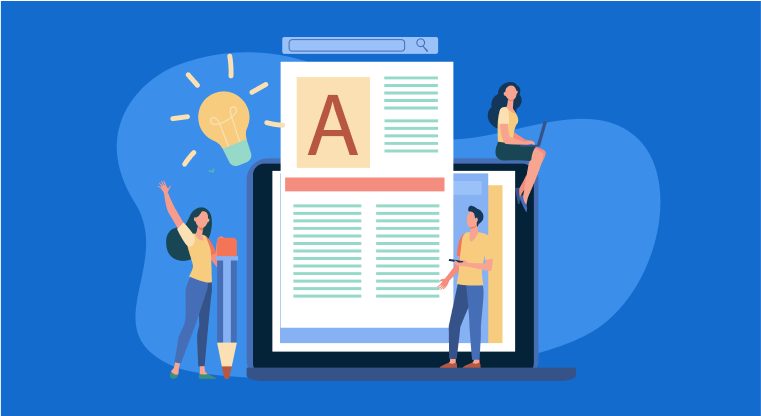 Conclusion
Managing many social media business accounts on numerous platforms independently is a time-consuming and labor-intensive process. Small enterprises, on the other hand, lack the money, ability, or time to invest. As a result, social media management tools like HipSocial by 500apps come in handy, assisting you in making a social media influence on your audience while also increasing brand awareness.
Why Choose 500apps?
#1
All-in-One Suite with more than 50 apps
#2
Everything you need today and in the future for all departments
#3
Unbelievable value - the lowest pricing you will ever find
#4
Hosted in 6 locations for compliance and blazing speeds
#5
24/5 Support - FREE chat, email and phone
#6
Uncapped features - limits you will never reach humanly
#7
Managed and maintained everyday by a dedicated team
#8
No downtime - comes with a 99.9% uptime guarantee
#9
Supports a number of international languages
#10
We've everything covered - 90k+ trust us with their business
Join the SaaS Revolution
All-in-One Suite of 50 apps

Unbelievable pricing - $14.99/user

24/5 Chat, Phone and Email Support