Timesheeting System: 11 Best Timesheet Management Software for Employees
Check out our list of the top 11 timesheeting systems to help you find the perfect solution for your business. Also, look at their features, cost, and benefits.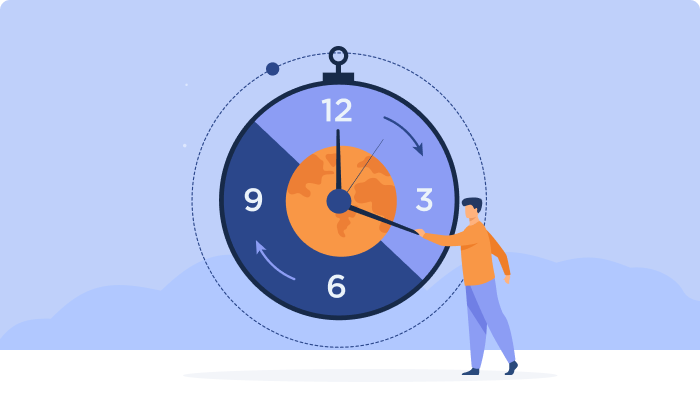 Are you looking for an easy way to track and manage employee time? Timesheeting systems are the perfect solution. In this article, we will explore 11 of the best timesheet management software available on the market today. We will discuss their features, cost, and benefits so that you can make a well-informed decision when selecting your system.
Timesheets are essential for any business wanting to keep track of hours worked by individual employees or contractors. They provide employers with accurate records of working hours for payroll processing and ensure compliance with labor laws and regulations. A reliable timesheet management system is necessary to efficiently collect, store and analyze employee data, making it easier to identify trends and potential problems.
What is Timesheet Management?
Timesheet management is a system of tracking the time employees spend on specific tasks or projects. It helps employers measure employee performance and productivity and manage payroll costs more efficiently. With timesheet management, businesses can use an employee time clock to record work hours, time logs for individual tasks, and a time tracker to monitor how long it takes employees to complete those tasks.
This type of software typically includes features such as data entry forms, automated calculations, error notifications and customization options that allow businesses to tailor their systems according to organizational needs. Additionally, some programs provide reporting capabilities, so business owners can see which employees are most productive and where improvements need to be made to maximize efficiency.
By using timesheet management software, businesses have access to detailed information about when and how much employees worked during any given day or week – allowing them to plan staff schedules better while also staying within budget constraints. This makes it easier for employers to ensure accurate payment processing and improve overall operational efficiency.
7 Challenges of Manual Timesheeting Management System
Manual timesheet management systems can be difficult to navigate and maintain. They present various challenges that employers must consider when deciding on employee monitoring software. The most common of these seven issues are accuracy, compliance with regulations, visibility, scalability, manual data entry, real-time tracking, and cost.
1. Accurate Timesheet Tracking: Manual timesheet management systems can be prone to data entry errors, resulting in inaccurate timesheet records and inaccurate payroll payments.
2. Inefficient Data Collection: Manual data collection can be inefficient and time-consuming, requiring manual entry of data or double-entry into multiple systems.
3. Difficult To Monitor: Manual timesheet management systems make it difficult to monitor employee time, making it difficult to identify and address any discrepancies quickly.
4. Lack of Automation: Manual timesheet systems lack automation, making it difficult to generate reports and insights quickly.
5. Security Issues: Manual timesheet systems are vulnerable to security risks, making it difficult to protect sensitive employee data.
6. Lack of Flexibility: Manual timesheet systems can be rigid and inflexible, making it difficult to accommodate changes in schedules, overtime, and other timekeeping requirements.
7. Increased Costs: Manual timesheet management systems can be costly to maintain and can require additional resources for data entry, verification, and reporting.
Choosing the right employee monitoring software requires careful evaluation of all available options, weighing up each challenge against the benefits it provides will help make sure you pick the best option for your organization's needs.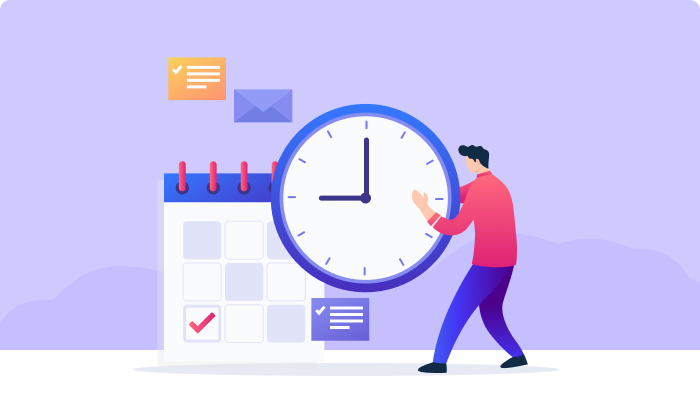 11 Best Timesheet Management Software for Employees
Managing timesheets is critical for any business. It's important to have a reliable system that ensures accurate tracking of employee hours and labor costs. Choosing the best timesheet management software for your business needs can be difficult with so many different options. Here are 11 top time management systems for employees:
Toggl
Toggl is a popular timesheet management software for employees and can easily track time and manage resources. It has various features that make it suitable for small startups to large corporations. This includes monitoring project progress in real-time, setting up recurring tasks for teams or individuals, generating detailed reports on activities and performance, and accessing data across multiple devices.
The user interface is simple and intuitive, making it easy to use even if you're not tech-savvy. Toggl also offers integration with other tools like Slack and Asana, which makes collaboration easier. Plus, its pricing plans are affordable, so you won't have to break the bank just to get started.
Clockly
Clockly is an intuitive and user-friendly timesheet management software that allows businesses to easily track, monitor, and manage employee time. Its streamlined interface makes it simple for companies of any size to enter hours worked by their employees daily or weekly quickly. With Clockly, employers can accurately bill clients based on actual hours spent working on the project. Here are some key features that make Clockly stand out from other timesheeting systems:
Easy Time Tracking: Employees can use timers to accurately record how much time they spend on different tasks throughout the day.
Robust Reporting Tools: Employers have access to various reporting tools which allow them to review data such as total hours worked by each employee and individual task completion rates over specified periods.
Invoice Automation: Clockly provides automated invoice creation capabilities, making it easy for employers to send invoices directly to clients after they've tracked all relevant hours and expenses associated with a given project.
Clockly is a powerful tool that can help streamline workflows and automate tedious administrative tasks associated with tracking employee time. It offers an efficient way for companies to keep tabs on labor costs while ensuring accuracy in billing clients for services rendered.
Get started with the leading Time Tracking Software today! Sign Up 14 Day Trial
Everhour
Everhour is an incredibly user-friendly timesheet management software that businesses can easily integrate into their existing workflow. It's a great tool for teams looking to streamline the time-tracking process and get better visibility over how employees are spending their work hours. With this software, it's easy to track billable and non-billable hours, as well as project budgets and estimate resource requirements more accurately.
The interface of Everhour makes it simple to understand what tasks need to be completed, who is responsible for them, and when they should be done by. This helps ensure that deadlines are met while improving team collaboration. Additionally, reports generated from the data collected in Everhour allow managers to stay on top of employee productivity levels with detailed overviews of progress towards goals or objectives.
TIP: To ensure your team gets accurate time entries from each member, try setting up alerts so you know when new records have been created in Everhour!
Clicktime
ClickTime is a timesheet management software that easily tracks employee time and attendance. It's designed to help businesses save time, stay organized, and maximize profits. The intuitive user interface allows managers to create projects quickly, add employees to the project, assign tasks or activities, set budget limits, and monitor progress in real-time. Employees can log their hours directly into the system for immediate tracking and reporting. With its simple drag-and-drop functionality, ClickTime also helps users easily adjust timesheets if needed.
The software offers powerful features like automated reminders for upcoming deadlines and customizable reports that provide insights into employee productivity. Managers can even use ClickTime's mobile app to view team members' hours from anywhere at any time. They can also easily use their data to generate accurate invoices - letting them get paid faster without having to manually calculate payments.
Rescuetime
RescueTime is a powerful timesheet management software for employees that helps increase focus, productivity and collaboration. It provides detailed insights and data about how your team works, including time spent on specific projects or tasks. With its intuitive user interface, RescueTime makes it easy to set daily goals and track progress.
One of the biggest benefits of using RescueTime is its ability to monitor employee activity across multiple devices. This lets you get a complete picture of how much time each person spends on different tasks throughout the day. Additionally, RescueTime provides in-depth reports that can be used to measure productivity and make adjustments as needed. Here are some other features of RescueTime:
Automated Time Tracking: Allows users to easily track their hours without manually entering information into a spreadsheet.
Customizable Dashboards: Create custom dashboards with individualized metrics so everyone can have an accurate view of what they've achieved over any time.
Integrations with Third-Party Apps: Easily integrate RescueTime with popular apps like Slack, Trello, Asana and more for seamless collaboration between teams.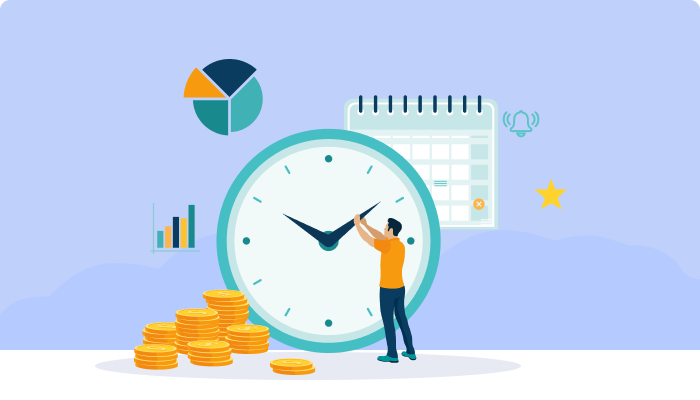 Timecamp
TimeCamp is a great timesheet management software for employees. It streamlines time tracking and provides real-time insights into where the most productive hours of an employee's day have been spent. This means managers can quickly see which tasks are taking up the most time, allowing them to make better decisions about staff utilization and productivity levels. TimeCamp also allows for easy collaboration between team members, as it includes a shared calendar feature that keeps everyone on track with deadlines and progress updates.
Its intuitive user interface makes TimeCamp stand out from other timesheet software options. The dashboard gives users access to all their information at once - no need to search through different tabs or pages to find the data they need. Additionally, setting up projects and assigning tasks takes just minutes; there's no need to enter each task one by one manually. And thanks to its integration capabilities, you can easily connect your existing applications (e.g., Slack) so that everything syncs together in one place.
Paymo
Paymo is a timesheet management software that offers employees an efficient way to track and manage their time. It's designed for businesses of all sizes, from small teams to large corporations. The software allows users to log in to the system and view their own task logs and those of other team members. This makes it easy for managers to keep tabs on productivity levels across the entire organization.
The user-friendly platform also includes features like project budgeting, scheduling reminders, invoicing capabilities and customizable reporting tools, making it ideal for businesses that need to stay organized while managing multiple projects at once. Additionally, Paymo integrates with popular third-party applications such as Google Drive and Dropbox so users can easily access files related to each task or project they're working on.
Clockify
Clockify is one of the eleven best timesheet management software for employees. It's a free time tracking tool with an intuitive and user-friendly interface, making it easy to track projects, tasks, and hours worked. Clockify allows users to accurately monitor their progress in real time and quickly adjust any inaccuracies that could occur along the way.
The platform also offers powerful reporting features including resource utilization reports, invoicing capabilities, exportable timesheets, and detailed project analysis. This helps managers get a better understanding of how their team is performing as well as enables them to make informed decisions about which areas need improvement or changes implemented. Clockify makes collaboration easier by enabling teams to clock in/out from anywhere - even on mobile devices!
Timeneye
Timeneye is a comprehensive timesheet management system that streamlines employee time tracking and provides detailed reporting. It offers an intuitive user interface, making it easy to get up and running with minimal effort. Plus, there are multiple ways to track time - from manual entry to automated options like the mobile app.
Here are some of the features Timeneye has to offer:
Real-time monitoring & approval of project hours.
Detailed reports for better budgeting & forecasting.
Integration with other tools such as Slack & Jira.
Automatic reminders & notifications for tasks & projects.
Accurate invoicing based on tracked billable hours.
All this makes Timeneye a great choice for businesses looking for an efficient way to manage their employees' time. Its impressive range of features allows managers to keep tabs on labor costs while ensuring that jobs stay on schedule and within budgets.
Time Doctor
Time Doctor is a timesheet management software that offers time tracking and remote employee monitoring features. It helps to ensure employees are productive while they're working remotely. This platform can help managers track how their team members spend their workday, including which tasks they complete and when they take breaks.
The user-friendly dashboard makes it easy for supervisors to review the progress of their projects in real-time. They'll be able to quickly spot any bottlenecks or delays so that necessary adjustments can be made swiftly. Additionally, Time Doctor gives users access to detailed reports about each employee's performance over specified periods of time.
Time Doctor also provides comprehensive tools for managing payrolls and invoices with its integrated billing system. Businesses will benefit from being able to accurately monitor employee productivity levels and easily generate an accurate list of expenses associated with each project without having to manually compile data.
Harvest
Harvest is a timesheet management software for employees that focuses on making the time-tracking process as simple and straightforward as possible. It provides an easy-to-use dashboard to help users quickly navigate their data, while also offering more advanced features such as reports and analytics.
With Harvest, users can track the amount of time they spend working on projects, tasks or jobs, allowing them to optimize their workloads and prioritize their tasks accordingly. Additionally, it offers integration with other popular tools like Slack, Trello and Asana so teams can manage their workflows in one place.
When using Harvest's timesheet management system, users have access to powerful yet intuitive features designed to make life easier for everyone involved. The app allows managers to keep tabs on employee progress by monitoring activity across multiple worksites in real-time.
Conclusion
Timesheet management is an essential process for most businesses, as it ensures that employees are properly compensated for their time worked. Manual timesheeting can be difficult and tedious to manage, but numerous software solutions available today make the task easier. In this article, we have looked at 11 of the best timesheet management systems for employees, such as Toggl, Harvest, Clockify, Timeneye and Time Doctor. Each system offers a different set of features tailored specifically towards helping companies track employee hours accurately and efficiently.
Why Choose 500apps?
#1
All-in-One Suite with more than 50 apps
#2
Everything you need today and in the future for all departments
#3
Unbelievable value - the lowest pricing you will ever find
#4
Hosted in 6 locations for compliance and blazing speeds
#5
24/5 Support - FREE chat, email and phone
#6
Uncapped features - limits you will never reach humanly
#7
Managed and maintained everyday by a dedicated team
#8
No downtime - comes with a 99.9% uptime guarantee
#9
Supports a number of international languages
#10
We've everything covered - 90k+ trust us with their business
Join the SaaS Revolution
All-in-One Suite of 50 apps

Unbelievable pricing - $14.99/user

24/5 Chat, Phone and Email Support