Leverage ATS to Transform Your Talent Acquisition Strategies
Talent Acquisition Strategies are the key to any successful business. As technology advances, so do the strategies used by companies to find and attract top talent. Leveraging ATS (Applicant Tracking Systems) is one of those advanced methods that can significantly improve your ability to identify and hire the best employees for your organization.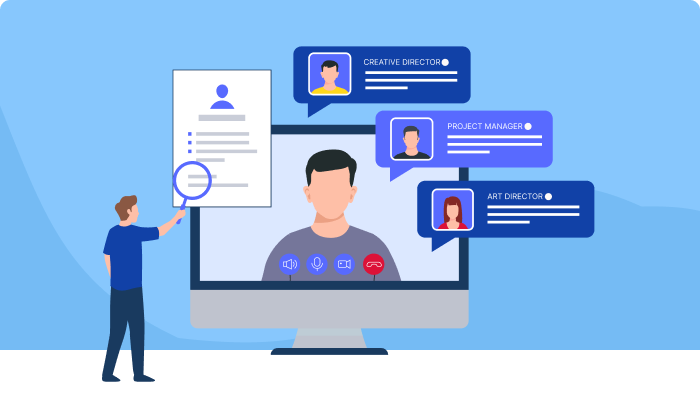 This article will discuss how leveraging ATS can help you transform your talent acquisition strategies into a more efficient system. From taking advantage of automation tools to improving candidate outreach and engagement, discover why leveraging ATS should be an integral part of your hiring process.
Importance of ATS
Using an Applicant Tracking System (ATS) is essential for any modern business looking to manage and streamline its recruitment processes. An ATS tracker is a candidate tracking software that allows companies to automate the entire hiring process, from job postings and applicant sourcing through onboarding new hires. This can help employers find better-suited candidates faster, saving time and money and improving overall talent acquisition strategies. Additionally, it:
Enables businesses to have greater control over their recruiting activities.
Eliminates manual data entry errors and reduces paperwork.
Provides insights on which sources generate the best quality applicants.
It helps recruiters focus their efforts in those areas.
Enables organizations to build comprehensive recruitment reports.
Provides metrics such as average time taken for each stage of the hiring process or cost per hire.
Helps organizations further optimize their recruitment strategy.
In short, leveraging ATS technology has become necessary for many businesses today to stay competitive in talent acquisition. With its ability to reduce costs, shorten the recruitment cycle, improve communication among stakeholders and provide detailed analysis of your recruitment efforts, using an ATS tracker can truly transform your talent acquisition strategies.
How to Implement an ATS in Your Business?
An Applicant Tracking System (ATS) in your business is essential for streamlining the recruitment process. An ATS can assist with resume parsing and help you automate tedious tasks such as sifting through hundreds of resumes to save time and gain efficiency.
Not only this, but a good ATS will allow managers to track important metrics related to their hiring operations - from cost per hire to time-to-hire - giving them valuable insights into how well they're recruiting. All these benefits make implementing an ATS a no-brainer for any organization looking to transform its talent acquisition strategies.
An ATS is helpful during the recruitment process too. Once hired, candidates have access to many system features, enabling them to onboard and get up-to-speed on their new job role quickly. So don't miss out on all the advantages of having an ATS; it's certainly worth investing in one if you want to take your recruitment strategy further.
Benefits of Using an ATS
Using an Applicant Tracking System (ATS) has become increasingly popular in talent acquisition strategies, as it offers a variety of benefits. This software helps streamline recruitment by providing businesses with applicant management features and capabilities essential for improving efficiency. Let's take a look at some of the advantages that come with using ATS software:
Automates the Job Posting Process
Recruitment and job management can be time-consuming, but an ATS recruitment system greatly automates the job posting process. By leveraging this technology to transform your talent acquisition strategies, you can save time and energy by streamlining the method of posting jobs and managing applications.
ATS recruitment systems have user-friendly interfaces that allow recruiters to post jobs with minimal effort easily. In addition, they also provide enhanced features like a resume parser which helps to quickly parse resumes and organized databases for storing all necessary information related to a particular job opening. This makes it easier for hiring managers to track progress and manage their recruiting pipeline in one place – saving them valuable time throughout the process!
Improves Applicant Tracking
RecruitHire is one of the best applicant tracking systems (ATS) out there. It improves talent acquisition strategies by automating job posting and simplifying recruitment processes, saving you time and money. Its user-friendly interface, RecruitHire, makes it easier to screen candidates, track applicants' progress through the hiring funnel, and communicate with them throughout their journey.
In addition, RecruitHire provides a powerful engine for employers to manage their recruiting activities in an organized manner. Its advanced analytics capabilities can help you decide which candidates are most suited for each position. Plus, it allows recruiters to quickly connect with top talent from across the globe, giving organizations access to a larger pool of potential hires than ever before.
Ultimately, leveraging RecruitHire's ATS helps streamline your talent acquisition strategy to get more done faster, freeing up valuable resources and allowing you to focus on other business goals instead.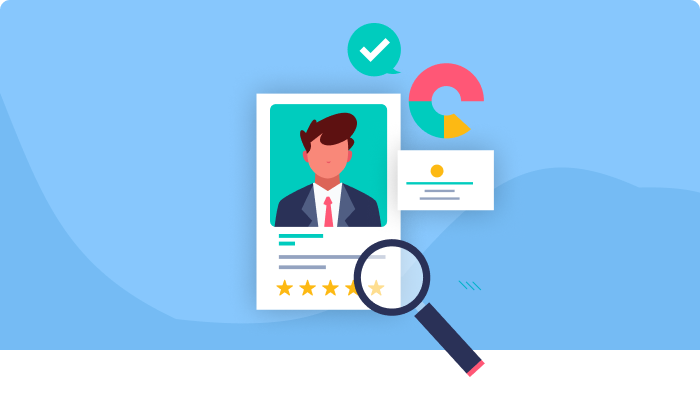 Increases Efficiency
RecruitHire's Applicant Tracking System (ATS) is an efficient tool that can take your talent acquisition strategies to the next level. It helps streamline the sorting, filtering and tracking of resumes, ensuring you can find the perfect candidates quickly and easily. With this ATS resume tracker, you don't have to go through each application manually; instead, it automates much of your work.
The efficiency of RecruitHire's ATS means recruiters and HR professionals spend less time on tedious tasks such as manually entering applicant data into a system or searching through long lists of resumes. This saves time and reduces costs associated with recruitment processes, giving businesses more resources to invest in other areas. Plus, its powerful search capabilities make sure recruiters get access to quality candidate profiles faster than ever before.
Enhances Recruitment Reporting
Recruiting reporting is an important part of any company's talent acquisition strategies. It can be difficult to keep track of all the data that goes into recruitment and hiring, especially when it comes to ensuring you are meeting your goals. That's why leveraging ATS solutions can help enhance your recruitment reporting capabilities.
Recruiting software like RecruitHire allows companies to manage their recruitment data in one place easily. This helps streamline existing processes and quickly identify areas for improvement. Additionally, recruiting tools simplify generating up-to-date reports based on key performance indicators (KPIs). Here are some examples of how using ATS solutions can improve your recruitment reporting:
Automate complex report-building processes.
Collect applicant tracking data more efficiently.
Create accurate custom reports according to KPIs.
Access real-time insights into job board performance.
Incorporating RecruitHire or similar ATS systems into your organization will enable you to monitor your recruitment efforts effectively while improving accuracy and efficiency across the entire process. Without manually entering large amounts of data, recruiters have more time to focus on engaging with potential candidates and providing them with the best possible experience.
Improves Communication
Using an Applicant Tracking System (ATS) can be a powerful tool in transforming your talent acquisition strategies. One such way is by improving communication between recruiters and hiring managers. With RecruitHire, you can streamline conversations with automated emails and reminders that keep everyone on track throughout the recruitment process. This helps ensure important requirements are met quickly and efficiently so that candidates don't experience long delays or unnecessary complications.
Not only does RecruitHire make it easier for recruiters to stay organized, but it also enables them to better engage with their team members and potential applicants. Through its user-friendly chat feature, recruiters can easily discuss details related to job postings and other candidate information with multiple people at once without having to switch back and forth between applications. They can also use this platform to communicate directly with applicants who may require additional support during the selection process.
This type of advanced technology allows employers to remain more connected with each other while giving them greater insight into how candidates interact within their company environment. As a result, they can evaluate talent more accurately and effectively, which leads to improved decision-making when selecting new hires.
Get started with the leading ATS Tool today! Sign Up 14 Day Trial
Conclusion
In conclusion, leveraging an ATS to transform talent acquisition strategies is a great way to improve efficiency and ensure the best candidate experience. An ATS can automate job postings, track applicants more effectively, increase accuracy in recruitment reports, and provide improved communication between recruiters and candidates. Utilizing RecruitHire's features makes it easier for organizations to streamline their recruiting process and find the right people who fit their company culture. By adopting an ATS system into their hiring strategy, businesses will be able to save time while still ensuring that they hire the most qualified individuals.
Why Choose 500apps?
#1
All-in-One Suite with more than 50 apps
#2
Everything you need today and in the future for all departments
#3
Unbelievable value - the lowest pricing you will ever find
#4
Hosted in 6 locations for compliance and blazing speeds
#5
24/5 Support - FREE chat, email and phone
#6
Uncapped features - limits you will never reach humanly
#7
Managed and maintained everyday by a dedicated team
#8
No downtime - comes with a 99.9% uptime guarantee
#9
Supports a number of international languages
#10
We've everything covered - 90k+ trust us with their business
Join the SaaS Revolution
All-in-One Suite of 50 apps

Unbelievable pricing - $14.99/user

24/5 Chat, Phone and Email Support