11 Advantages of Using a Toll-free Number for Businesses
Are you a business looking for ways to boost customer service and increase your profits? If so, then using a toll-free number could be the answer. Toll-free numbers give businesses numerous advantages that can help them become more successful. In this article, we will take a look at 11 of these advantages and why they are beneficial for any type of business.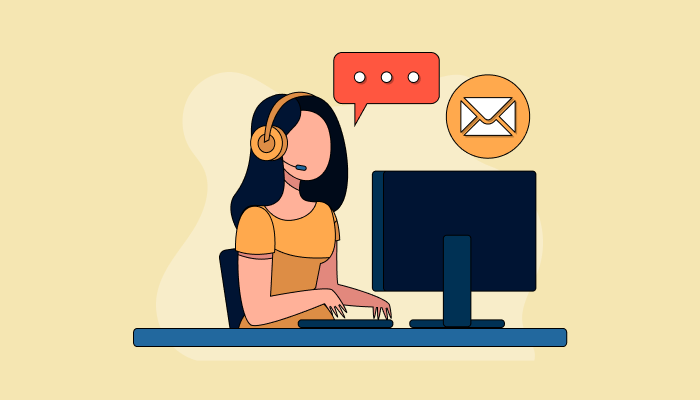 With many options available for communication today, it's easy to see why toll-free numbers remain popular among businesses. Not only do they provide an easier way for customers to reach out to companies, but they also ensure that all calls are answered promptly and professionally. Furthermore, when used correctly, toll-free numbers can create positive impressions on customers, leading to better sales performance.
By accessing valuable data such as call analytics and reports, businesses can improve their operations by gaining insights into how best to serve their customers. With these benefits in mind, let's explore the 11 main advantages of using a toll-free number for businesses.
How Toll-free Numbers Work?
Toll-free numbers are a great asset for businesses. They allow companies to provide customers with an efficient way of contacting them while also helping to establish trust and credibility among potential clients. Many benefits are associated with using these services, but how exactly do they work?
Toll-free numbers use call flow automation technology that redirects incoming calls to the right department or representative within a business. This ensures that customer inquiries are quickly handled most appropriately. The service provider stores all information about the called party (business) and forwards it with each call so that representatives can be better prepared when engaging with their customers. Also, toll-free numbers may offer other features such as caller ID, voicemail, audio conferencing, etc., further enhancing the customer experience.
Overall, using toll-free numbers is beneficial for businesses due to its convenience and time efficiency. It helps streamline communication processes between organizations and their customers by providing fast response times and accurate routing of inquiries - making sure no one gets left behind!
Choosing the Right Toll-free Number - Tips
Making the right decision when buying a toll-free number for your business can be tricky, but following some tips can help. When you purchase a toll-free number, there are several things to consider that will ensure you make the best choice possible.
Decide on the type of toll-free number needed.

Consider the cost of different providers.

Research customer service and technical support options provided by potential vendors.

Shop around for the best deal.

Invest in a toll-free number that meets your business needs.
By considering these factors when purchasing a toll-free number, type of number, cost and customer service, businesses can make smart decisions about their communication systems and get the most out of their investment in a new phone system.
11 Advantages of Using a Toll-free Number for Businesses or Organizations
Using a toll-free number for businesses or organizations can be incredibly beneficial, especially regarding customer service and engagement. With the best toll-free number, business owners have several advantages that allow them to serve their customers better and ensure they get great value out of their services. Here are 11 major benefits of using a toll-free number.
Increased Customer Satisfaction
Using a toll-free number is important for businesses and organizations to increase customer satisfaction. A toll-free phone service provider such as PBX Plus can help you set up a business phone system with call flow automation. This will enable customers to easily contact your business without paying for the call, thus increasing their overall satisfaction.
Increased Brand Awareness
Having a toll-free number can be an invaluable asset to businesses, especially when it comes to increasing brand awareness. Using virtual phone numbers from services like PBXPlus means that customers no longer have to pay for long distance calls and will be more likely to reach out to get their questions answered or concerns addressed. This helps with customer satisfaction and leads to increased loyalty over time as they become familiar with the company's brand.
Cost-effective
Using a toll-free number for businesses offers many advantages. Cost-effectiveness is one of the primary ones. With PBXPlus's advanced features, like dial by name, your business will have added convenience without investing much money. A toll-free number also allows customers to contact you easily and quickly, as they don't need to pay for any call charges.
Increased Sales
Using a toll-free number for businesses, such as PBXPlus, offers numerous advantages in terms of increased sales. It allows customers to speak with customer service representatives without paying extra charges or taxes. This encourages customers to contact companies more often, increasing sales and improving customer satisfaction levels. Furthermore, it helps build trust between a business and its customers by demonstrating that the company is committed to providing excellent customer service.
Improved Customer Service
Using a toll-free number for businesses can have many advantages, including improved customer service. With features such as PBXPlus, businesses can make sure their customers are taken care of quickly and efficiently. PBXPlus has call routing capabilities that allow calls to be directed to the appropriate department or individual within the company. This ensures that customers get quick access to someone who can answer their questions or address their needs without having to wait on hold for long periods. Additionally, using a toll-free number allows businesses to handle multiple incoming calls simultaneously, rather than just one person answering each call in succession.
Increased Customer Loyalty
Increased customer loyalty is one of the main advantages businesses can gain from using a toll-free number. With features like PBXPlus, a business can ensure its customers have easy access to their services and products whenever needed. This helps build trust between the business and consumer, making loyal customers more likely to return.
Increased Reach
One of the main advantages of using a toll-free number for businesses is increased reach. A business can easily expand its customer base by having customers place calls from different locations without them being charged. This helps create brand awareness internationally and encourages more people to contact the business with queries or orders.
PBXPlus allows businesses to offer callers access to local and toll-free numbers in over 50 countries at competitive rates. By doing so, PBXPlus ensures businesses have access to a larger pool of potential customers without incurring huge costs associated with international calling plans. It also allows businesses to transfer incoming calls between multiple offices located in different countries and route outbound calls based on the cheapest available routes.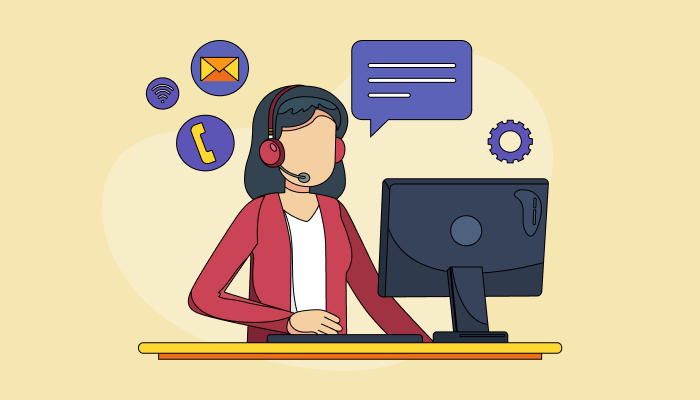 Increased Efficiency
Increased efficiency is one of the main advantages of using a toll-free number for businesses. It allows companies to more effectively manage customer interactions and benefit from automated services like call forwarding and voicemail. With PBXPlus, businesses have access to an array of advanced features that make increasing productivity easier. For instance, PBXPlus offers auto-attendant capabilities which allow customers to connect with the right department or agent quickly and efficiently. Additionally, PBXPlus's intelligent routing feature helps ensure that all incoming calls are routed correctly and promptly.
Improved Professionalism
Using a toll-free number can have a huge impact on the professionalism of your business. With features like PBXPlus, you can easily customize and tailor your customer service to meet your clients' needs. It allows customers to reach out to you anytime from anywhere worldwide, giving them quick access to important information about their account or order status. Additionally, it provides automated services such as voicemail and calls forwarding so that employees are not stuck with answering calls all day.
Personalized Interactions
One of the key advantages of using a toll-free number for businesses is that it allows them to provide personalized interactions with their customers. With PBXPlus, companies can create an automated system that offers callers options such as speaking with a representative or leaving a voicemail message. This helps ensure any customer inquiries are answered in a timely and professional manner.
Using this type of system also enables businesses to customize each interaction based on individual needs. For instance, they can set up different menus depending on where the caller is located or what language they prefer speaking in. Additionally, by collecting information about incoming calls, companies can tailor responses accordingly and gain valuable insights into customer preferences. Here are some other benefits:
Increased efficiency: By automating certain processes and providing quick access to resources, organizations can save time while improving customer satisfaction.

Cost savings: Toll-free numbers help reduce long distance expenses associated with traditional landlines.

Improved accessibility: Companies utilizing toll-free services become more accessible to their customers since there's no cost for calling from anywhere within the country.
PBXPlus provides all these features and more, allowing businesses to interact with clients uniquely and meet their specific needs quickly and efficiently. Its user-friendly interface makes it easy for teams to manage multiple lines at once without needing technical expertise or extra hardware.
Increased Accessibility
Increasing accessibility is one of the many advantages of using a toll-free number for businesses. With a toll-free number, customers can reach out to companies without worrying about long-distance charges. This service makes it much easier for the customer to connect with the business and create a dynamic relationship that benefits both parties. Here are three ways in which PBXPlus enhances this convenience:
Customers have access to around-the-clock support: They don't need to wait for office or store opening hours before resolving their issues.

Automated services help take care of queries quickly: Companies can set up automated services like IVR (Interactive Voice Response), so customers can quickly find answers to commonly asked questions.

Lower operational costs: Toll-free numbers reduce overhead expenses associated with handling call volume by allowing businesses to route calls efficiently within different departments and locations.
Overall, using a toll-free number not only increases accessibility but also helps foster personalized interactions between companies and customers while reducing operating costs significantly.
Alternatives to Toll-free Numbers
While toll-free numbers are typically associated with businesses, there are various alternatives to them which can provide the same advantages. These include virtual phone systems such as PBXPlus that offer a range of features for organizations looking for reliable telephone service without incurring extra costs and additional equipment.
PBXPlus provides businesses with an all-in-one voice-over IP (VoIP) system specifically designed for business use. This means no hardware is needed, allowing you to make calls directly from your computer or laptop. It also offers call forwarding services so customers can be connected quickly while providing unique local area codes and international calling options to serve customers in different parts of the world.
Get started with the leading Toll Free Number today! Sign Up 14 Day Trial
Conclusion
In conclusion, toll-free numbers offer a range of advantages to businesses and organizations. By giving customers the ability to contact you without paying for the call, they are more likely to use your services or purchase products from you. Additionally, by providing personalized interactions with each customer, businesses can build strong relationships with their clients. Furthermore, an effective toll-free number will help increase brand awareness and improve professionalism in any business or organization. With all these benefits in mind, it's no wonder why so many companies choose PBXPlus as their preferred provider of toll-free numbers. With its reliable service and competitive rates, PBXPlus provides businesses with a cost-effective way to take advantage of this powerful communication tool.
Why Choose 500apps?
#1
All-in-One Suite with more than 50 apps
#2
Everything you need today and in the future for all departments
#3
Unbelievable value - the lowest pricing you will ever find
#4
Hosted in 6 locations for compliance and blazing speeds
#5
24/5 Support - FREE chat, email and phone
#6
Uncapped features - limits you will never reach humanly
#7
Managed and maintained everyday by a dedicated team
#8
No downtime - comes with a 99.9% uptime guarantee
#9
Supports a number of international languages
#10
We've everything covered - 90k+ trust us with their business
Join the SaaS Revolution
All-in-One Suite of 50 apps

Unbelievable pricing - $14.99/user

24/5 Chat, Phone and Email Support