5 Tricks to Use Website Tracking to Improve Your Overall Business Performance
Are you looking for ways to improve your business performance? Website tracking can be a great way to get the insights and data you need to make informed decisions that will benefit your bottom line. By taking advantage of website tracking tools, you'll have access to information about how people use and interact with your site, helping you better understand customer behavior and optimize the overall user experience. This article will dive into five tricks to help you utilize website tracking to increase efficiency and boost overall business performance.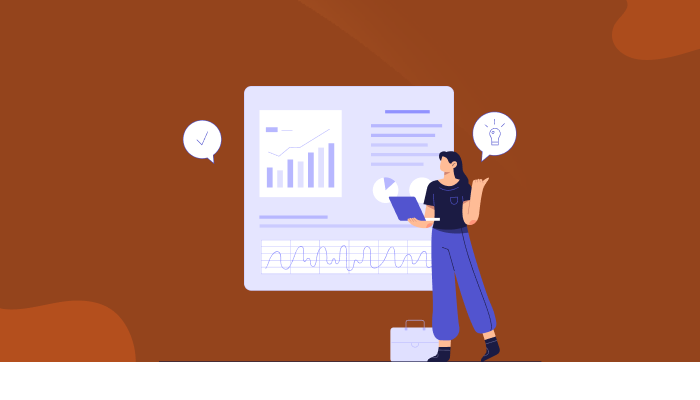 The first trick is understanding what types of metrics are important when it comes to website performance. Knowing which metrics matter most will allow you to tailor your website tracking efforts accordingly to maximize results. You should also focus on gathering qualitative customer data that will provide valuable insight into their needs, wants, and preferences. This type of feedback can then be used as a basis for making improvements or changes that could lead to improved performance over time.
How to Use Website Analytics to Assess Your Site Performance?
Tracking website analytics is an essential component for assessing your business performance. You can uncover invaluable insights and data about how customers interact with your site through website tracking. It's important to be able to review these results so that you can make changes to improve the overall user experience on your website. Analyzing this data will help you determine what areas need improvement to get more conversions or better user engagement.
Gain valuable insight from website analytics, such as page views, time spent on pages, bounce rate, organic traffic sources, and other useful information.
Optimize content strategies and create a better customer journey through targeted campaigns.
Track key performance indicators (KPIs) such as conversion rates, click-through rates, and return on investment (ROI) to make informed decisions about future marketing plans.
Overall, by using website tracking tools effectively, it's possible to maximize your online presence's effectiveness while simultaneously improving user experiences. With greater accuracy and detail when exploring web analytics data, businesses can identify issues quicker, allowing them to respond appropriately and take advantage of new opportunities faster than ever.
3 Ways in Which Website Tracking Helps in Optimizing Ad Spends
Website tracking is a great way to optimize your ad spending. It can help you understand who's coming to your website, how they interact with it and what kind of content resonates the best with them. By using website visitor tracking, website rank tracker and other analytics tools, you can identify which areas need improvement or where more resources should be allocated for better returns on investment (ROI).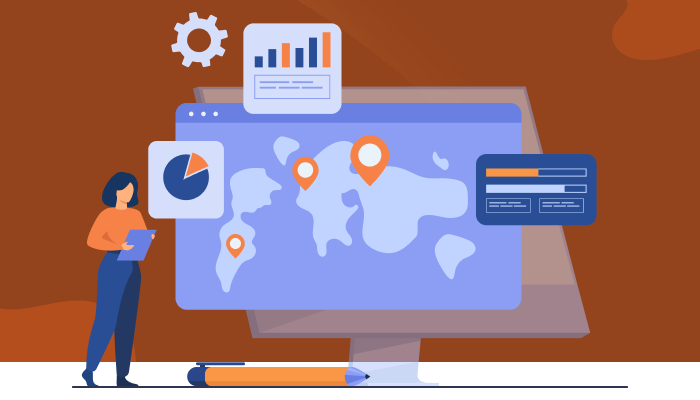 Targeting Audiences
Website tracking is an essential tool for understanding website traffic and can be used to improve your business performance. Google Analytics allows you to track user behavior on your site and measure the effectiveness of ads. By targeting audiences with specific messages based on their behaviors, you can optimize ad spending and drive more conversions.
Analyzing Performance
Analyzing performance is a great way to measure the success of your website. With website recording and visitor trackers, you can get incredibly detailed insights into how well your site performs in terms of user engagement and conversions. Here are four key areas that you should be measuring:
A number of visits to each page.
How long do people stay on pages?
What actions do they take while visiting?
Where they come from (i.e., organic search or social media).
By monitoring these data points closely, you'll be able to quickly identify which parts of your content need improvement and any technical issues that may be causing users to leave a page early. You will also gain invaluable insight into what type of content resonates with visitors so you can create more successful campaigns moving forward.
Finding New Opportunities
When it comes to improving overall business performance, real-time monitoring and web records can provide invaluable insight. With these tools, organizations have the opportunity to identify potential opportunities that could be beneficial for their bottom line.
5 Tricks to Exploit Website Tracking and Improve Your Business
Website tracking can be a great way to get the most out of your business. By using SEO keyword rank trackers, you'll be able to glean insights from collected data that will help you make informed decisions about how to improve your business performance. Here are five tricks for exploiting website tracking and taking your business up a notch.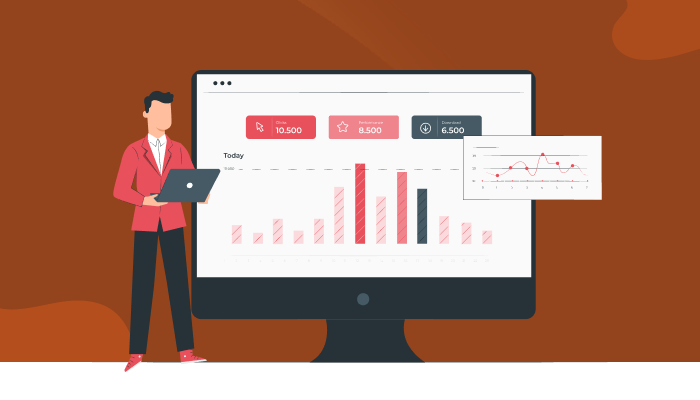 Implement Advanced Retargeting Tactics
Advanced retargeting tactics are powerful tools to improve your business performance. Retargeting helps you reconnect with people visiting your website, allowing you to serve them more relevant ads and offers. Combining data from web-tracking activities with other marketing efforts, it can help to maximize the ROI of campaigns.
When using SiteRecording as a part of advanced retargeting tactics, you'll get deeper insights into how customers interact with your website before making a purchase decision. With this information, you can then adjust content accordingly for a better user experience and higher conversions. You can also use this data with demographic segments and customer journey analysis to target specific audiences with personalized messages tailored specifically for them. This will ensure that those visiting your site receive the most relevant communications and incentives to drive their purchases forward.


Get started with the leading Website Tracking today!
Sign Up 14 Day Trial
Utilize Customer Segmentation
Utilizing customer segmentation is an effective way to implement website tracking and improve overall business performance. This tactic allows businesses to identify the different types of customers they want to target, which can help them create more relevant content that will better engage their audience. Additionally, using Siterecording helps track visitor behavior on a website to gather data about how customers interact with specific pieces of content or products.
Here are some ways you can leverage this twofold approach:
Use Siterecording to gain insight into what parts of your site visitors spend the most time browsing; then, use the generated data for customer segmentation purposes.
Analyze the data from customer segments to understand each group's needs and preferences, enabling you to tailor content accordingly.
Utilize retargeting tactics based on customer segmentation results - e.g., display ads related to previously visited pages. By combining these two methods, utilizing customer segmentation and advanced retargeting tactics, businesses can make informed decisions regarding marketing strategies and enhance their online presence. Companies can increase engagement levels through targeted campaigns guided by customer insights and grow their overall revenue stream.
Monitor Customer Behavior to Optimize Your Website
Monitoring customer behavior can help you better understand how they interact with your website. This insight will allow you to optimize it for their needs, helping them find what they are looking for more quickly and easily. To do this effectively, consider implementing site recording technology that enables you to track the specific actions users take when visiting your online platform. With this data, you can identify areas where customers have difficulty finding information or completing tasks, allowing you to improve as needed.
Use A/B Testing to Optimize Campaigns
Using A/B testing to optimize campaigns is one of the best ways businesses can improve their overall performance. It allows companies to test different versions of their website and marketing materials, giving them insight into which version performs better with customers. By running a series of tests on different elements within an existing campaign or website, businesses can identify areas where changes could be made to improve engagement rates and conversions. Siterecording also helps by providing data that shows how visitors interact with websites and campaigns, allowing companies to make more informed decisions when optimizing content.
By using A/B testing in conjunction with siterecording, businesses can effectively measure the impact of any optimizations they make on their campaigns. This provides valuable feedback about what works and doesn't work for customers so that companies can adjust accordingly.
Track Important Metrics
Tracking important metrics is critical for businesses to understand the performance of their campaigns. Using a website tracking tool such as siterecording, you can measure and analyze key data points like visitor activity, engagement rate, conversion rates, and more. This allows you to identify areas where your campaigns are succeeding or falling short so that you can adjust them accordingly.
This data also helps inform decisions about future marketing activities and strategies. You'll be able to evaluate which channels are most effective in driving leads and sales, allowing you to allocate resources more effectively. Additionally, you can use this information to test different tactics and approaches with A/B testing to optimize results further.
By understanding how customers interact with your business online through website tracking tools like Siterecording, you'll gain valuable insights into what works best for your organization, ultimately helping it reach its goals faster.
Conclusion
Website analytics can be a powerful tool for businesses to assess their website performance and optimize ad spending. By monitoring customer behavior, utilizing customer segmentation, and conducting A/B testing, you can gain insights that will help you make informed decisions about your business strategies. Additionally, tracking key performance metrics such as bounce rates, time on site, page views per visit etc., is essential to understand how visitors interact with your website content. With the right data points at hand, you can identify areas of improvement and quickly take corrective measures to achieve the desired results.
In summary, web tracking tools like SiteRecording allow businesses to monitor user engagement over time and track important metrics that provide valuable insight into overall business performance. It allows them to target audiences more effectively while identifying new opportunities and optimizing campaigns through A/B testing. Investing in an effective website tracking solution could be very beneficial for any company looking to improve its overall performance.
Why Choose 500apps?
#1
All-in-One Suite with more than 50 apps
#2
Everything you need today and in the future for all departments
#3
Unbelievable value - the lowest pricing you will ever find
#4
Hosted in 6 locations for compliance and blazing speeds
#5
24/5 Support - FREE chat, email and phone
#6
Uncapped features - limits you will never reach humanly
#7
Managed and maintained everyday by a dedicated team
#8
No downtime - comes with a 99.9% uptime guarantee
#9
Supports a number of international languages
#10
We've everything covered - 90k+ trust us with their business
Join the SaaS Revolution
All-in-One Suite of 50 apps

Unbelievable pricing - $14.99/user

24/5 Chat, Phone and Email Support