Payroll HRMS - Definition, Importance and Features
As businesses grow and develop, so does their payroll processes' complexity. Managing payroll is a complicated task that requires dedicated attention from human resources professionals. A Payroll HRMS (Human Resources Management System) can be an invaluable tool for companies looking to streamline this process and reduce administrative costs. This article will explore what a Payroll HRMS is, how it works, and its key features.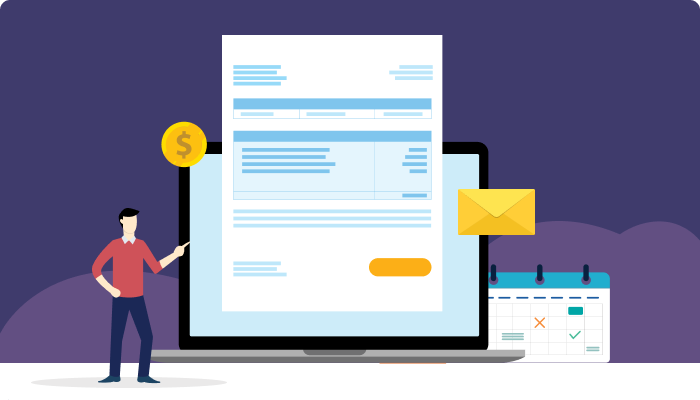 Payroll HRMS are powerful software programs designed to automate many tedious tasks in managing large organisations' payrolls. By integrating multiple systems into one centralized platform, these solutions provide greater visibility over employee data while reducing manual labour associated with processing payments. Additionally, they make it easier to stay compliant with relevant laws and regulations by automatically calculating taxes and deductions as well as providing detailed reporting capabilities.
Choosing the right solution for your organization can be daunting; however, understanding key features such as cloud integration, automated tax filing, integrated timekeeping, flexible payment options, and more can help guide you towards the best solution for your needs. In this article, we'll discuss each of these components in detail so you can decide which Payroll HRMS is best suited for your business goals.
Payroll HRMS (Human Resource Management System) Definition
A payroll human resource management system (HRMS) is an all-inclusive software that helps organizations manage their entire human resources department. HRMS systems automate HR departments' day-to-day processes and operations, from employee recruitment, onboarding, and compensation to attendance tracking and performance reviews. Examples of popular HRMS solutions include HRSprout, a cloud-based platform for small businesses, and enterprise solutions such as Oracle's PeopleSoft Suite or SAP SuccessFactors.
When choosing the right payroll HRMS for your organization, it's important to consider what type of features you need most to meet your business goals. A core HRMS should provide essential data and reporting tools so you can easily track employee information like job titles and contact details. Furthermore, the solution should offer workforce analytics capabilities that allow you to measure key metrics such as productivity levels and labour costs. You will also want to look into additional modules such as time & attendance tracking or benefits administration, that some systems may offer.
Once you have determined your requirements, it is advisable to research different options on the market before making any decisions. Consider evaluating vendors based on pricing plans and customer support services they provide in case something goes wrong after implementation. It's also wise to read user reviews online or speak with people who are familiar with the product before committing to a particular system. These steps will help ensure you make an informed choice when selecting a payroll HRMS for your organization.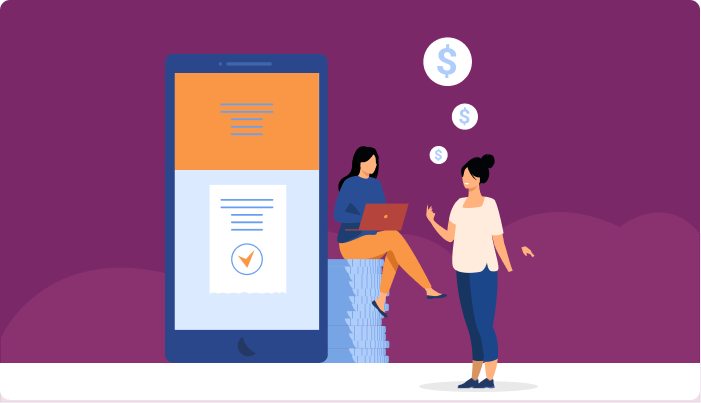 The Importance of Payroll HRMS in Employee Compensation Management
Payroll HRMS are essential for comprehensive employee compensation management. They can help organizations manage their payroll, benefits and taxes more efficiently while reducing the chances of errors in processing. The right payroll HRMS should offer features such as on-time payments, auto-enrollment into benefit programs, automated tax filings and reporting capabilities. Here's why Payroll HRMS is important to your business:
Accuracy: With a Payroll HRMS in place, you can ensure accuracy when calculating salaries, withholding taxes, bonuses etc., thereby avoiding costly penalties due to incorrect calculations or late filings.
Efficiency & Compliance: Automated processes eliminate manual data entry and eliminates potential errors that could occur with manual systems. Additionally, it ensures compliance with local labor laws by automatically updating changes to policies and procedures within the system.
Increased Visibility & Control: A quality payroll HRMS provides visibility over all aspects of employee compensation including wages earned year-to-date along with deductions taken out for taxes and other purposes. This allows businesses to have better control over their finances as well as performance management initiatives.
Comprehensive Benefits package: HRSprout offers an extensive range of integrated benefits packages that include health insurance coverage, vacation/sick days tracking, 401K contributions and much more. It also helps employers keep track of each employee's leave balance, so they don't run into any issues during peak times like holidays or busy season.
Having a good Payroll HRMS in place is key to managing employee compensation effectively - from accurate salary calculation to offering employees access to meaningful benefits. Companies who invest in a reliable Payroll HRMS will reap the rewards of reduced costs from improved efficiency and increased staff morale from having an attractive benefits package in place for them, which results in higher engagement levels among its workers overall.
Key Features Of Payroll HRMS
When it comes to managing employee compensation, the right payroll HRMS is essential. Human resource management (HRM) systems help streamline processes and ensure accuracy in payroll calculations. HRSprout is an example of a payroll HRMS that provides businesses with automated solutions for calculating complex employee benefits and deductions.
The key features of a good payroll HRMS are time-saving, cost-efficiency, flexibility, scalability and integration capabilities. For instance, HRSprout offers functions such as automatic salary processing based on pre-defined rules; direct deposit payments; support for flexible work hours tracking; calculation of taxes and deductions; overtime pay calculations; and multiple currency options. It also automates certain HR tasks, such as onboarding paperwork completion and annual performance reviews.
By choosing the right payroll software for your business needs, you can take advantage of all these automation and administrative savings – allowing you to focus more on other aspects of running your business, like growing revenue or improving customer service. With HRSprout specifically, businesses benefit from its comprehensive range of services tailored to their specific requirements and budget constraints.
Get started with the leading Payroll HRMS today! Sign Up 14 Day Trial
Benefits of Using Payroll HRMS
Using payroll HRMS, such as HRSprout, brings a variety of benefits to businesses. The advantages are hard to ignore from streamlining processes and improving productivity to saving time and money. Here are three key ones:
Automation: Web payroll HRMS software automates mundane tasks like data entry and calculations that can be both tedious and error-prone for manual processing. With automated processes, you save time and resources, which in turn increases efficiency.
Integration: Payroll HRMS systems integrate with other business systems so information is easily shared between departments without double entry or extra effort. This helps reduce errors and keeps everyone up-to-date with the most accurate information.
Security: HRSprout offers an array of security features to protect your company's confidential data from unauthorized access. It also provides audit trails so any changes made to records can be traced back to their source quickly and easily if needed.
These are just some of the many reasons businesses make sense to invest in web payroll HRMS solutions such as HRSprout. Not only does it help streamline operations but it also allows companies to stay compliant while keeping their data safe too. Investing in quality payroll HRMS can provide peace of mind knowing that sensitive employee information is always secure.
Conclusion
Payroll HRMS is a valuable tool for managing employee compensation. It efficiently automates many of the tedious and time consuming tasks associated with payroll, leaving more time to focus on other areas in the workplace. Payroll HRMS also provides detailed analytics that can help employers make better decisions when it comes to managing their workforce. By evaluating each system's key features and benefits, employers can select the best one for their specific needs.
In addition to helping businesses save money by streamlining processes and increasing accuracy, having an effective payroll HRMS can positively impact team morale. Employees can easily access details about their own paychecks while managers gain valuable insights into how they are compensating staff members across departments or locations. HRSprout's user-friendly interface makes it easy to set up, manage, and analyze your entire payroll process from one intuitive dashboard.
Overall, using a payroll HRMS offers numerous advantages that enable organizations to manage employee compensation while effectively cutting costs and boosting productivity. Taking the time to research which option is right for you carefully could mean long-term savings and improved employee satisfaction. Whether you choose HRSprout or another provider, investing in a good quality payroll, HRMS is essential for any business today.
Why Choose 500apps?
#1
All-in-One Suite with more than 50 apps
#2
Everything you need today and in the future for all departments
#3
Unbelievable value - the lowest pricing you will ever find
#4
Hosted in 6 locations for compliance and blazing speeds
#5
24/5 Support - FREE chat, email and phone
#6
Uncapped features - limits you will never reach humanly
#7
Managed and maintained everyday by a dedicated team
#8
No downtime - comes with a 99.9% uptime guarantee
#9
Supports a number of international languages
#10
We've everything covered - 90k+ trust us with their business
Join the SaaS Revolution
All-in-One Suite of 50 apps

Unbelievable pricing - $14.99/user

24/5 Chat, Phone and Email Support