13 Best Appointment Booking Software Built for Small Businesses
Small businesses are the backbone of our economy, and with technology advancing more quickly than ever, it's important to stay on top of the best software available. Appointment booking software is a great way for small business owners to keep track of their customers' appointments and manage their client base efficiently. Here we will provide an overview of some of the best appointment booking software solutions built specifically for small businesses.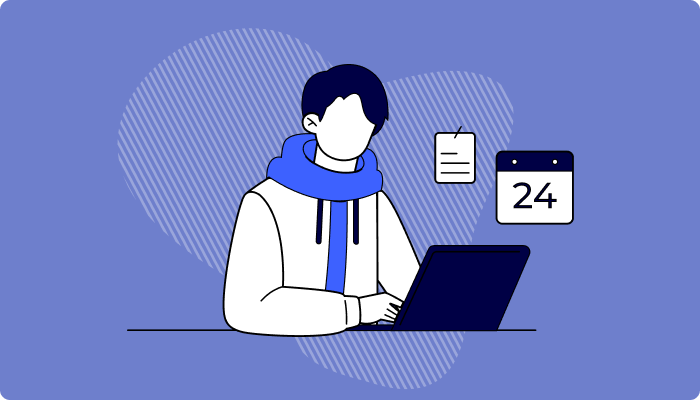 In today's digital world, having access to powerful online tools can make all the difference in running a successful business. Finding an affordable yet reliable appointment booking system is essential for any entrepreneur who wants to streamline their customer service experience. Many modern systems offer features such as automated email reminders, payment processing capabilities, and even integration with other popular services. Choosing the right one can be overwhelming with so many options, but don't worry! We've done the hard work for you by researching dozens of different offerings and narrowing down our list to just 13 solutions that stand above the rest.
Essential Features of an Appointment Booking Software
When running an efficient small business, having the right appointment booking software can make all the difference. With online appointment scheduling, businesses have access to various features that help them better manage their appointments and customers. Let's take a look at some of these essential features of an ideal appointment booking software:
Enable clients to schedule appointments online, at their convenience, and across multiple devices, including smartphones, tablets, and laptops.

Feature a calendar that allows businesses to oversee, manage, and schedule appointments. Staff members should also have access to view their availability and schedules.

Implement an automated reminder system through email or SMS to mitigate the occurrence of no-shows or cancellations.

Allow businesses to customize their appointment options according to their services, such as consultations, services, or classes.

Feature a secure payment system to facilitate online transactions at the time of booking.

Permit businesses to manage their staff members' schedules and availability with ease.

Provide comprehensive reports and analytics of appointment details, including bookings, cancellations, revenue, and client information.

Integrate with other systems such as email marketing software or CRM to enhance business operations.

Provide dependable customer support to assist clients and businesses with any issues that may arise.

Implement advanced security measures to safeguard client and business data against cyber threats, while adhering to data privacy laws such as GDPR and HIPAA.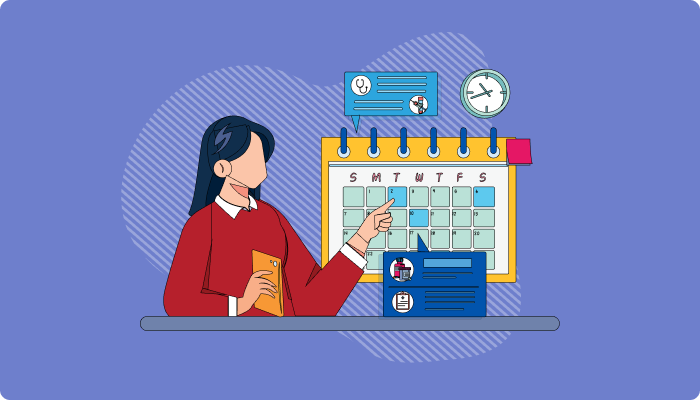 13 Best Appointment Booking Software
Are you a small business looking for appointment booking software? There are many solutions available, but not all offer the same features. The 13 best appointment booking systems built for small businesses featured in this article will help you find one that meets your needs.
Appointy
When it comes to appointment booking software, Appointy stands out as one of the best options for small businesses. This scheduling app is a comprehensive solution that streamlines your organization's appointment-booking process. Its features include an intuitive calendar interface, automated reminders and notifications, client self-scheduling functionality, and more. With Appointy, you can easily manage all aspects of appointment scheduling from one central platform.
The platform also integrates with other popular services such as Google Calendar, Outlook Calendar, Zapier, Slack and more, allowing you to sync data across multiple platforms seamlessly. On top of this, Appointy offers great customer support for users who need assistance troubleshooting or getting started with the service.
10to8
Say hello to 10to8, the best appointment booking software built for small businesses. It's a comprehensive solution that facilitates online appointments and lets customers book directly from your website or social media page.
Its ability to automate tedious tasks like confirming customer details and sending out reminders is what sets it apart. This helps you save time to focus on more important things like growing your business. Plus, with features like real-time reporting, customizable forms, and integrations with popular platforms such as Google Calendar and Facebook, it has everything you need to streamline operations.
Acuity Scheduling
Acuity Scheduling is an appointment booking app designed for small businesses. It helps business owners easily manage their bookings and appointments while also providing customers with the flexibility to schedule meetings at their convenience. Acuity Scheduling offers a wide array of features that makes it stand out from other similar apps.
Its user interface is simple yet intuitive, allowing you to create custom forms, add multiple staff members, and even set up automated reminders. This ensures that your clients and employees are kept in the loop regarding any changes or updates about upcoming appointments.
SimplyBook.me
SimplyBook.me is an efficient and user-friendly appointment booking software for small businesses. This intuitive system provides business owners with automated scheduling, flexible payment options, detailed analytics reports, and more - all in one streamlined platform. With SimplyBook.me, you can easily organize your appointments, customize the service offerings to meet your customer's needs, and create a professional website that helps keep your clients up to date on the latest information about your services.
Here are five great features that make SimplyBook.me stand out from other appointment booking software:
Automated Scheduling: Schedule recurring or single events quickly and effortlessly

Flexible Payment Options: Accept payments via credit cards, PayPal, or cash

Multi-location Booking: Set up multiple locations for each appointment type

Detailed Analytics Reports: Get real-time insights into customer trends and preferences

Professional Website Builder: Create a custom website using Simplybook.me's easy-to-drag & drop interface.
All these features make SimplyBook.me an ideal choice for small businesses looking to manage their appointment bookings efficiently while delivering quality customer experiences every time. It's an effective way to streamline operations while providing exceptional value at affordable prices.
Setmore
Setmore is a web scheduling software built for small businesses. It offers an easy-to-use platform, allowing users to create profiles and book appointments online with their clients quickly. With its user-friendly interface, Setmore makes it simple to manage multiple calendars and keep track of customer information.
The best part about Setmore is that there are no setup fees or contracts required. You only pay for what you use. That means you can start using the software immediately without worrying about making any long term commitments. Additionally, they have expert customer support available around the clock if you need help getting started or running into issues down the road.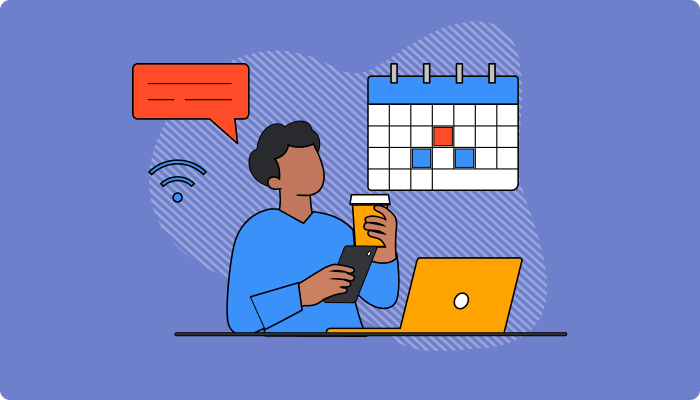 ScheduleOnce
ScheduleOnce is another great option for small business owners looking to book appointments. It's an excellent tool for those who need the best appointment scheduling app that can be easily set up and used quickly. ScheduleOnce allows users to create a custom booking page, integrate calendars from multiple devices, send automatic reminders to customers and accept online payments.
The service also offers unique features such as the ability to limit specific times or days available for booking, customize customer information fields in forms, add notes about each customer's visit and track analytics on how many people are viewing your schedule. With all of these options, it's clear why so many businesses choose ScheduleOnce as their go-to software for managing appointments.
Calendly
Calendly is one of the best appointment booking software options for small businesses. It offers a user-friendly platform that makes it easy to manage bookings, especially if you're dealing with multiple clients and customers. Many features on Calendly make its app an attractive choice for business owners who want to streamline their workflow.
For example, when setting up your account, you can customize available timeslots based on your availability or use automated scheduling so clients can pick from their preferred time slots. This eliminates the need for back-and-forth emails to set up an appointment like many other booking websites require. The calendar also syncs with services such as Google Calendar and Outlook, allowing users to stay connected with all their appointments in one place.
Appointment Core
Appointment Core is a leading appointment booking software specifically designed for small businesses. It offers an easy-to-use interface and powerful features to help streamline the entire process of managing bookings. The platform lets customers quickly view available timeslots, schedule appointments online, receive reminders, pay for services in advance, and more. What sets Appointment Core apart from other solutions? For starters, it's user-friendly yet packed with advanced capabilities. You can set up custom rules for availability so that clients only see time slots you're available for. And if that wasn't enough, here are some additional benefits that come with using this tool:
Automation & Efficiency:
Integrates with existing calendars and scheduling systems.

Automate payment processing through integrated payments.

Send out automatic appointment reminders & follow-ups.
Enhanced Customer Experience:
Intuitive design makes it easier to book appointments.

Clients can select their preferred service providers/timeslots without contacting you directly.

Offer discounts & loyalty programs to incentivize customers.
Overall, Appointment Core is an excellent choice for simplifying the management of customer bookings. With its intuitive dashboard and comprehensive feature set, you'll be able to provide superior service while saving time on administrative tasks.
Square Appointments
Square Appointments is an appointment booking software built specifically for small businesses. It's designed to be intuitive and user-friendly, so you can get up and running quickly. Square Appointments comes with various features, such as automated SMS reminders, online payments, and real-time booking updates, all accessible via your dashboard.
It also offers excellent customer support, so if you're ever stuck or have questions about the system, there is always the helpdesk staff available to guide you. With its wide variety of useful tools and resources, Square Appointments ensures your business stays organized without having to do too much manual work.
TimeTap
TimeTap is a powerful appointment booking software designed to streamline the customer experience and help small businesses maximize profits. It offers an intuitive user interface that makes it easy to customize your online presence, allowing you to create custom forms while also integrating with existing systems like Google Calendar and Outlook. With Timetap's automated scheduling capabilities, customers can easily book appointments online without worrying about double-booking or overbooking.
What sets TimeTap apart from other appointment booking software is its ability to integrate with mobile devices so customers can access their accounts anytime, anywhere. This allows for faster communication between staff and clients, improving service levels and efficiency.
Appointy
Appointy is a great appointment booking software for small businesses. It's intuitive and easy to use, making it perfect for entrepreneurs who are just getting started with online bookings. With Appointy, you can manage your customers' appointments from any device, even on the go. You can also integrate third-party services like Google Calendar or Apple iCalendar, so all of your events appear in one place.
Besides its convenience, what makes Appointy stand out is the ability to customize the look and feel of your booking page. This way, you can ensure it matches your branding perfectly while providing an enjoyable experience for new and returning customers.
Bizimply
Bizimply is a powerful appointment booking software designed specifically for small businesses. Its intuitive interface makes managing your customers and appointments easy, so you can get busy running the business instead of struggling with admin tasks. With Bizimply, you'll be able to organize all customer bookings in one place, from phone calls and emails to web forms and walk-ins. You'll also have access to features like automated reminders for customers and staff that help make sure no appointment ever slips through the cracks.
The platform has great security measures, and information about clients is kept safe and secure, allowing only those who need access to view the data. Furthermore, the system helps reduce mistakes by validating user input before saving any changes made. Overall, Bizimply's comprehensive feature set allows users to manage their appointments quickly and efficiently - making life easier for everyone involved!
Schedule.cc
Schedule.cc is a powerful and dynamic appointment booking software designed to meet the needs of small businesses. It's an innovative solution that offers users access to automated scheduling, customizable reminders, client management tools, and more, allowing them to streamline their workflow and simplify customer bookings.
When looking for an appointment booking app, Schedule.cc Scheduling has all the right tools:
Automation: The ability to automate reminders, notifications, and follow-ups gives users better control over their appointments and bookings.

Customization: Create customized forms and templates according to specific needs. This allows businesses to collect relevant information quickly during bookings or consultations.

Sync Feature: Easily sync events across different platforms, including Google Calendar and Outlook, which facilitates collaboration between colleagues.
What sets Schedule.cc apart from other programs on the market is its easy-to-use interface and extensive range of features. With it, business owners can quickly create appointments, manage staff schedules, track attendance data, set up automatic billing systems and much more. Plus, customers can easily book online or via a mobile app for added convenience. This makes Schedule.cc an ideal choice for those looking for an efficient way to manage their appointment bookings without sacrificing functionality or ease of use.
Get started with the leading Appointment Booking Software today! Sign Up 14 Day Trial
Conclusion
Appointment booking software is invaluable for small business owners, enabling them to manage their bookings and customers effectively. It helps streamline managing customer appointments and can even help businesses save time by automatically sending out reminders to customers about upcoming appointments. The 13 best appointment booking software built for small businesses discussed in this article is Appointy, 10to8, Acuity Scheduling, TimeTap, Bizimply and Schedule.cc. Each one has unique features that may be beneficial depending on the size or type of your business.
Why Choose 500apps?
#1
All-in-One Suite with more than 50 apps
#2
Everything you need today and in the future for all departments
#3
Unbelievable value - the lowest pricing you will ever find
#4
Hosted in 6 locations for compliance and blazing speeds
#5
24/5 Support - FREE chat, email and phone
#6
Uncapped features - limits you will never reach humanly
#7
Managed and maintained everyday by a dedicated team
#8
No downtime - comes with a 99.9% uptime guarantee
#9
Supports a number of international languages
#10
We've everything covered - 90k+ trust us with their business
Join the SaaS Revolution
All-in-One Suite of 50 apps

Unbelievable pricing - $14.99/user

24/5 Chat, Phone and Email Support