11 Best Email Extractor Tools for Instant Email Scraping
Are you looking to extract emails from the web quickly? If so, then email extractor tools can help. These powerful programs allow users to find and scrape emails in mere minutes — saving time and energy compared to manual data entry. Let's take a look at the 11 best email extractor tools available today. We'll discuss how each tool works, what features they offer, and which ones are right for your needs. Whether you need an automated solution or want something more hands-on, there is sure to be a program that fits your specific requirements. So let's dive in!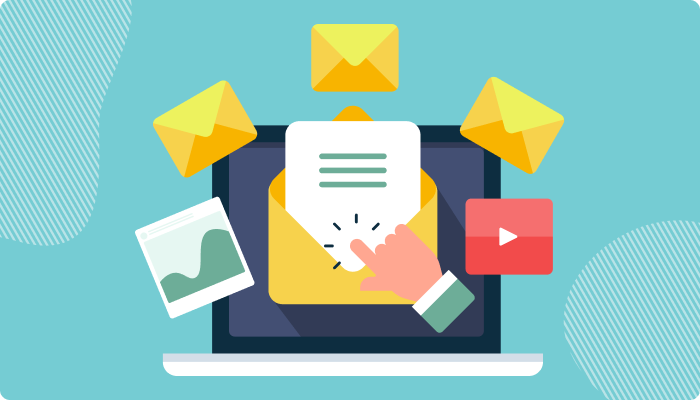 We've evaluated dozens of email extraction tools and narrowed our list to eleven standouts. Read on to discover the perfect email scraping tool for your project. With these helpful programs, you'll be able to locate targeted leads with ease swiftly!
What Is an Email Extractor?
An email extractor is a tool that can help you quickly find and scrape emails from websites. It's sometimes referred to as an email address finder, and it works by automatically scouring the web for email addresses. The result is usually a list of hundreds or thousands of valid emails in minutes, saving you time and effort when collecting large volumes of data.
Email extractors are incredibly versatile tools; they can be used for lead generation, prospecting, verifying customer lists, tracking competitors' outreach efforts, building mailing lists, and more. Plus, many come with extra features such as duplicate removal capabilities or proxy support for added protection against IP bans. All these benefits make them great options for businesses looking to get the most out of their email scraping operations.
Various excellent email extractor tools available on the market today can provide instant results for your needs. Whether you're seeking bulk leads or high-value contacts, finding the right solution will depend on what type of data you need and how much you're willing to invest in order to acquire it efficiently.
Benefits of Email Extractor Tools to Help Your Business Grow
Email extractor tools can help your business grow in many ways. They are essential for collecting and validating emails from websites, social media platforms, and other sources quickly and accurately. With the use of email extractors, you can
Find emails that are relevant to your target audience more easily than ever before.

Quickly and efficiently validate emails and ensure that all contacts within a database are accurate and up-to-date.

Access emails related to your industry or niche quickly.

Gather accurate data much faster and easier.

Get reliable data on which decisions can be made confidently.
By incorporating email extraction into your marketing efforts, you can increase efficiency and save money over time by avoiding costly manual labor costs associated with finding valuable leads. Moreover, higher accuracy rates in terms of identifying potential customers translate directly into increased ROI since fewer resources will be spent on people who aren't likely interested in what one has to offer anyway. This makes email extractor tools invaluable when it comes to ensuring that no opportunities slip through the cracks due to a lack of information or outdated databases.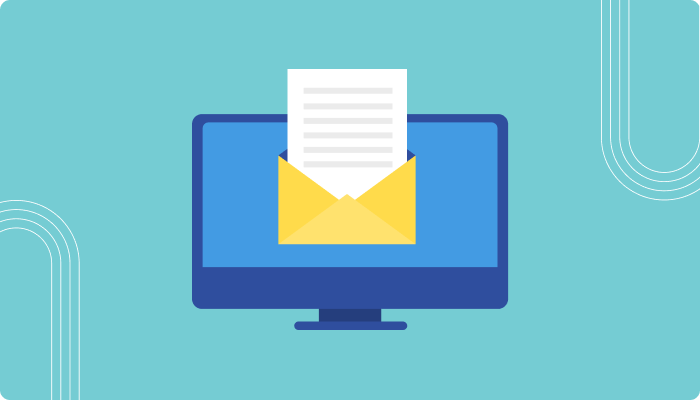 11 Best Email Extractor Tools for Instant Email Scraping
Achieving success and growth in your business requires the right tools. Email extractor tools are one of these essential resources, allowing you to scrape emails from various sources quickly. Here's an overview of 11 best email extractor tools for instant email scraping:
Mailparser
Mailparser is one of the best email extractor tools for instant email scraping. It's powered by smart bots that can quickly identify and collect emails from websites, text files, PDFs, or any other document type. The tool provides a fast way to capture data from your documents into usable formats like CSV or JSON for easy integration with databases and other applications.
One great thing about Mailparser is its user-friendly interface which makes it simple to set up and use without needing advanced technical knowledge. You can also control the extraction process and fine-tune the settings according to your specific requirements.
Octoparse
Octoparse is a powerful email extractor tool that provides users with instant scraping capabilities. It offers many features to make the process quick and simple, such as drag-and-drop functionality for easy uploading of webpages. Additionally, it utilizes advanced technology to quickly detect emails on pages and export them in formats like TXT or CSV. Octoparse also allows users to customize their settings to target specific types of emails they're looking for.
No matter what kind of email extraction project you have in mind, Octoparse can help you achieve your goals quickly and efficiently. From its intuitive user interface to its automated exporting options, this tool makes scraping effortless, so you don't need any programming skills or experience. Plus, it's free and requires no installation - just sign up and start using right away!
Email Extractor Pro
Email Extractor Pro is an instant email scraping tool that can quickly and precisely extract emails from websites, search engines, or even text documents. It offers users the convenience of automated extraction technology with a range of features to make it more efficient. Here are some advantages Email Extractor Pro has over other similar tools:
The tool is easy-to-use and extremely efficient, saving users time while ensuring they get exactly what they're looking for.

Its features include avoiding duplicate results, removing invalid addresses, automatically deactivating bad servers, as well as providing detailed reporting so users can easily track their progress throughout the project.

Its intuitive user interface helps make it even easier to use than other similar tools on the market today.
Email Extractor Pro is the perfect solution if you're looking for an efficient way to collect contact information and build up your mailing list fast. With its powerful features, this tool will save time and help you get better results!
Email Extractor 14
Email Extractor 14 is a powerful tool for instant email scraping. It enables users to quickly and easily extract emails from websites and other content sources like text files or HTML pages. With its advanced features like URL search, custom filters, and support for multiple languages, Email Extractor 14 makes it easy to find the exact emails you're looking for.
It also offers great versatility in terms of output options. You can save your results in JSON, CSV or TXT formats. Furthermore, all the data scraped by this tool is stored securely so that your private information remains safe. All these features make Email Extractor 14 an efficient and reliable choice for anyone who needs quick access to high-quality email addresses.
Zenserp Email Extractor
The Zenserp Email Extractor offers a range of advantages for scraping emails. This tool is designed to harvest email addresses from websites quickly and efficiently, making it an ideal choice for instant email scraping.
It also allows users to export harvested information into multiple formats such as CSV or TXT files. Furthermore, this extractor can be used in conjunction with other search engines like Google and Bing to get more accurate results. Additionally, it has the option to specify particular keywords that will further narrow your search results. All these features make the Zenserp Email Extractor a great solution for any web-scraping needs.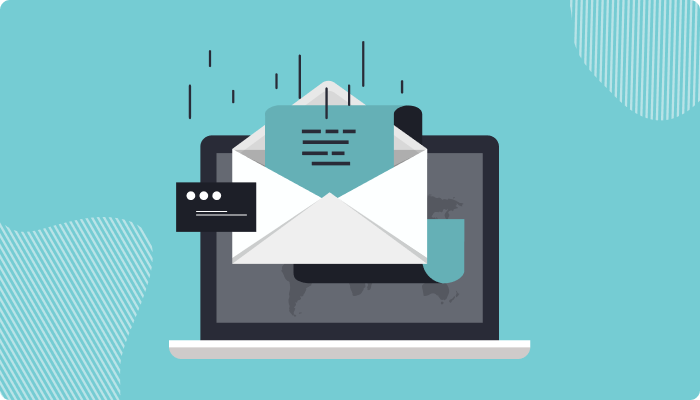 Email Extractor
Email Extractor is a powerful and versatile tool for extracting emails from websites. It can scrape emails from web pages in just minutes, saving time and energy. With its advanced features, such as multi-threaded processing, it's one of the fastest email scrapers available today. It also offers different levels of accuracy, so users have control over how much data they want to get out of their search. Additionally, Email Extractor provides an efficient way to manage contacts by categorizing them according to various criteria like name, date or even location.
This makes it easier for users to track which contacts are important and who should receive follow-up messages or promotional materials. Another advantage of Email Extractor is that it can automate the process of collecting information about people and organizations on the internet, making it more convenient than traditional methods.
Webhose Email Extractor
When it comes to email extraction, Webhose is one of the best tools available. It's an all-in-one platform that enables users to quickly scrape and extract emails from websites with ease. The tool provides a wide range of features such as advanced web crawling functionality, fast website scraping capability, automated IP rotation and proxy support.
It also offers additional benefits like comprehensive data filtering options, powerful API integration capabilities and customizable output formats for easy export. With its intuitive user interface, this tool makes email address harvesting quick and effortless. Plus, it supports both public and private proxies to ensure your emails are extracted safely without any risk of being blocked by search engines or other sites.
Hunter.io
Hunter.io is a powerful email extractor that makes it easy to scrape emails from websites and social networks. It has a comprehensive search engine with filters that allow you to narrow down the results for the most accurate data quickly. The tool also offers domain search, allowing users to find all the contact information related to any given website or company name.
The user-friendly interface of Hunter.io makes it simple to get started with web scraping and extracting emails right away. Plus, they offer plenty of helpful resources, such as tutorials and documentation, to help users understand how the service works better and make the most out of it.
Listgrabber
ListGrabber is a powerful tool for quickly extracting emails from any list or website. It's designed to save time and automate the tedious task of email harvesting. Unlike hunter.io, which requires you to enter each name into search boxes manually, ListGrabber enables users to extract email addresses with just one click.
Not only does it allow you to scrape emails from webpages and PDFs but also from social media sites like LinkedIn and Twitter. With its advanced filters, you can narrow down your search results by country, industry, company size, job title, etc., making sure that you get precisely what you're looking for in record time.
Leadgibbon
Leadgibbon is a powerful email extractor tool that makes instant email scraping quick and easy. It offers multiple options for collecting contacts from webpages, directories, and search engines to build custom audiences in no time. With its user-friendly interface, you can easily customize your search criteria according to the type of contacts needed. Plus, it provides access to millions of verified emails with detailed contact information, so you don't have to worry about accuracy or reliability. Leadgibbon also ensures data security by complying with GDPR, ensuring all collected data stays protected.
What's more, Leadgibbon has an advanced filtering system that allows users to quickly narrow their choices for finding specific leads. You can filter results based on job titles, industry sectors and even locations if necessary - making sure only relevant leads are targeted efficiently. Besides this, the software integrates seamlessly with other popular marketing automation tools like MailChimp and HubSpot, allowing you to directly save your contacts into these platforms without having to do any manual work.
Finder.io
Finder.io is a powerful email extractor tool that can help you with your instant email scraping needs. It offers an advanced search engine that allows users to quickly and accurately find personal and corporate emails from almost any website. Finder.io also provides the ability to scrape multiple websites at the same time, making it ideal for bulk email harvesting projects.
Easy to use: The user-friendly interface makes it simple for anyone to get started extracting emails in no time at all.

Accurate results: With its advanced algorithms, Email Extractor Pro provides highly accurate results, so you don't have to worry about any mistakes being made.

High speed processing: Its high-speed processing capability enables users to quickly process large amounts of data for faster analysis and decision making.
Overall, if you're in need of a reliable email extractor tool for quick and accurate data extraction then Finder.io should be high up on your list of options. With robust features and an intuitive user experience, this top-notch product will undoubtedly exceed all expectations when it comes to satisfying your instant email scraping needs.
Get started with the leading Email Extractor Tool today! Sign Up 14 Day Trial
Conclusion
Email extractor tools are a powerful tool for any business looking to grow and succeed in today's digital age. To maximize the potential of these amazing pieces of technology, it is important to choose the right ones for you. The 11 best email extractor tools for instant email scraping listed above provide an array of features that can help businesses reach their goals quickly and efficiently.
Whether your goal is collecting leads, data extraction from websites or parsing emails, one of these tools will be able to assist you with your needs. Each has its own unique strengths and weaknesses, but all have been proven time and time again as reliable sources when it comes to getting the job done quickly and accurately. With so much competition out there, choosing the right one might seem overwhelming at first; however, research into each individual program should make this process easier.
Why Choose 500apps?
#1
All-in-One Suite with more than 50 apps
#2
Everything you need today and in the future for all departments
#3
Unbelievable value - the lowest pricing you will ever find
#4
Hosted in 6 locations for compliance and blazing speeds
#5
24/5 Support - FREE chat, email and phone
#6
Uncapped features - limits you will never reach humanly
#7
Managed and maintained everyday by a dedicated team
#8
No downtime - comes with a 99.9% uptime guarantee
#9
Supports a number of international languages
#10
We've everything covered - 90k+ trust us with their business
Join the SaaS Revolution
All-in-One Suite of 50 apps

Unbelievable pricing - $14.99/user

24/5 Chat, Phone and Email Support