10 Best Click Tracking Tools and Software
Have you ever wondered if it's possible to track the clicks visitors make on your website and what kind of information these clicks can provide? If so, then this is the guide for you!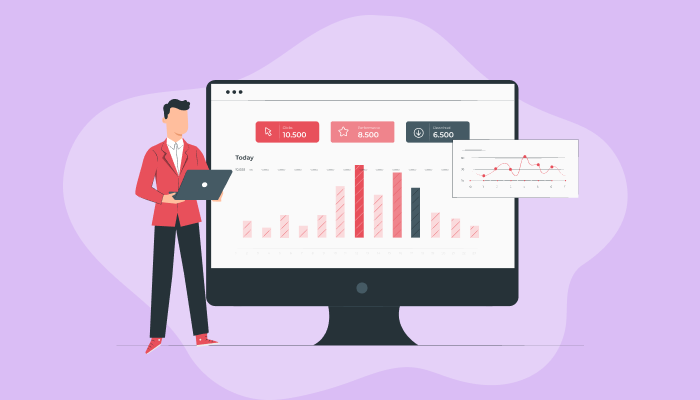 Click tracking allows businesses to measure user engagement with their websites in a meaningful way. By understanding how customers interact with their digital assets, companies can optimize their content strategy and create better experiences that drive more conversions. This comprehensive guide will show you everything you need to know about click tracking - from defining key terms to setting up an effective system.
So, are you ready to get started? Let's dive into the world of click tracking and see why it's one of the most powerful tools for measuring customer behavior online today!
Basics of Click Tracking - What, How and Why?
Click tracking is a powerful tool used to measure website performance. It allows you to assess how users interact with your content and optimize it accordingly. Click Tracking helps you track user behavior by recording key actions such as clicks on links or buttons. By monitoring these interactions, you can understand which pages are performing well, identify areas for improvement and measure the success of marketing campaigns. This data also provides valuable insights into user preferences and interests that can help inform future content decisions. When used in conjunction with other analytics tools like heat maps and A/B testing, click tracking can provide even more detailed information about customer journeys across your site.
As an essential element of any successful digital marketing strategy, click tracking offers invaluable insight into where to focus your efforts for maximum effect. With careful implementation, analysis and optimization based on the data collected from these activities, businesses can make better informed decisions about their online presence and achieve higher levels of engagement from customers.
Benefits of Click Tracking
Click tracking offers tremendous benefits. It is a powerful tool that helps marketers to track customer data more effectively and efficiently. By monitoring how customers interact with their website, click tracking can provide valuable insights into what content resonates most with them and which channels drive the most conversions. They:
Allow businesses to optimize campaigns based on user behavior and maximize ROI by targeting users more likely to convert.

Provide detailed reporting of individual clicks or overall performance metrics, making it easier to recognize improvement opportunities in marketing strategy and execution.

Enable companies to adjust ad spending accordingly and reduce wasted resources.
By leveraging these advantages, businesses can better understand their customers' needs and preferences and develop strategies that drive long-term success. Furthermore, click tracking enables them to test different versions of ads quickly without risking major losses from misinformed decisions or inadequate analytics results.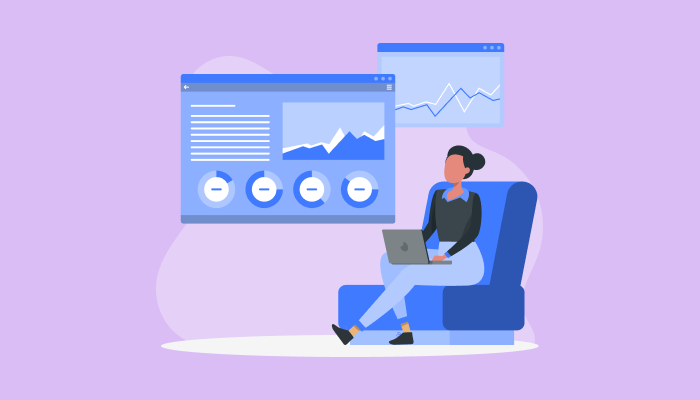 10 Best Click Tracking Tools and Software
When it comes to click tracking, there are plenty of tools and software available. To help you decide which is best for your needs, we've compiled a list of the ten most popular click tracking tools.
Clickmeter
ClickMeter is a great click tracking tool for businesses of all sizes. It helps users track and analyze the performance of their online marketing campaigns, including clicks on links, ads, banners, and email messages. With ClickMeter's easy-to-use dashboard, you can quickly see how your campaigns perform so you can make informed decisions about where to focus your efforts. The reporting capabilities also allow you to measure the effectiveness of different channels in real-time.
Another benefit of using ClickMeter is that it provides detailed insights into user behavior and engagement metrics. This can help you identify areas of improvement or opportunities for optimization within each channel.
Clicky
Clicky is a comprehensive click tracking solution for any website owner or digital marketer. With Clicky, you can track every click on your site and monitor user behavior with powerful analytics tools to gain valuable insights into your visitors' journey. It provides detailed data about the clicks of each visitor in real-time and generates reports that give an overview of how successful your campaigns are performing. Clicky also offers features like heatmaps to identify where people are clicking most on your website and A/B testing capabilities to measure the effectiveness of different page designs.
In addition, Clicky's click tracking feature allows you to track individual links and buttons to understand better which elements drive conversions and engagement on your website. This information can be crucial for optimizing content and ensuring it delivers results. Its intuitive dashboard makes it easy to see key performance metrics at a glance, giving you the visibility to adjust strategies quickly if needed.
SiteRecording
SiteRecording is a powerful tool for tracking website visits, clicks and conversions. It offers unique features that make it one of the most popular click-tracking tools. Below are just four reasons why you should be using SiteRecording:
1. Comprehensive data: With SiteRecording, you can easily track online user behaviour from when they first visit your website to when they convert into customers or subscribers. You'll get detailed information about page views, time spent on pages, traffic sources, device types and more.
2. Easy integration: If you have an existing website with other analytics programs installed, adding SiteRecording is fairly simple. All you need to do is add their tracker code to each page of your site that you want to be tracked.
3. Customizable reports: SiteRecording allows users to create custom report templates to quickly access data related to specific goals or metrics without manually filtering through large amounts of raw data. This makes it easier to gain insights into customer behaviour and improve marketing strategies accordingly. Cost effective: Perhaps best of all, Google Analytics is free! So regardless of how big or small your business may be, taking advantage of this powerful tool won't cost anything extra in budgeting funds towards tracking your customer activities online.
With its comprehensive features and cost-effective solution, it's no wonder why many businesses turn to SiteRecording as their go-to choice for click-tracking software needs. By leveraging these capabilities, companies can gain valuable insights into their customers' behaviors while improving overall performance.
Get started with the leading Click Tracking Tool today! Sign Up 14 Day Trial
Statcounter
Statcounter is a versatile tool for tracking clicks and other user interactions. It offers real-time insights into how visitors interact with your website or email, which can be incredibly valuable for optimizing clickthrough rates and conversions. Collecting data about user activity on your site can give you an accurate picture of what works and doesn't work for different campaigns.
Statcounter has some unique features that set it apart from more basic analytics programs regarding email click tracking. For example, their Link Analysis Tool allows you to track the times specific links are clicked in any campaign. This information can help inform decisions about future marketing efforts by giving insight into key areas where users engage most frequently.
Woopra
Woopra is a popular mouse-tracking tool used to understand user behavior on websites. It's an effective way for businesses to identify their most engaged visitors and see their actions, such as which pages or products draw the most attention. Woopra also offers comprehensive analytics that reveal how users interact with content, helping website owners make more informed decisions about their marketing strategies.
The software uses click-tracking technology to provide detailed insights into how customers browse sites and purchase items. Additionally, it helps managers determine where improvements can be made to optimize user experiences on their websites. Plus, Woopra enables marketers to better tailor campaigns based on customer preferences, making it easier to reach the right audience at the right time with relevant messages.
Kissmetrics
Kissmetrics is a powerful DCM click tracker that helps you measure and track the performance of your marketing campaigns. It lets you record clicks, page views, and other interactions on websites or mobile apps. You can then use this data to identify which areas are performing well and where improvements need to be made.
With Kissmetrics, it's easy to get insights into how customers engage with your website or app in real-time, allowing you to make decisions quickly and accurately. This can help optimize customer journeys, increase engagement rates, and improve conversions.
Clicktale
Regarding click tracking, Clicktale is one of the best out there. It provides a comprehensive session replay feature that allows you to track and analyze user behavior on your website in real-time. This helps you identify problem areas, such as slow page loading times or navigation issues, so you can improve quickly and effectively.
Using Clicktale's session replay feature, you'll see what visitors do when they visit your site, from clicking links and scrolling pages to filling out forms and watching videos. With this data, you can gain valuable insights into how people interact with your website, allowing you to optimize its performance for better conversions. So if you're looking for an easy way to boost engagement and maximize ROI, then Clicktale may be the perfect solution.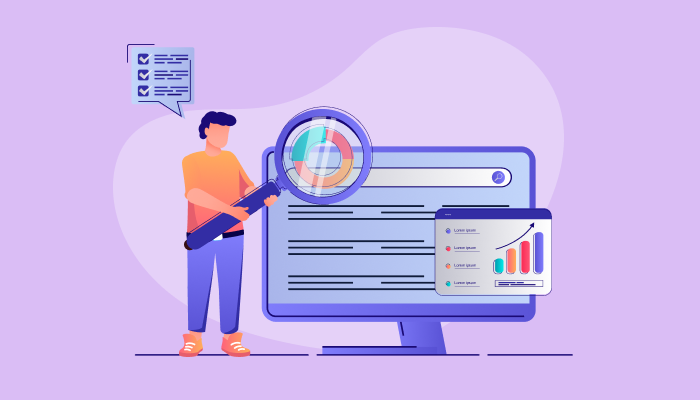 Mixpanel
Mixpanel is a powerful analytics tool that measures user engagement and tracks conversions. It enables businesses to deeply understand their customer behavior, giving them insights on how they can optimize their digital products or services. With Mixpanel, users can analyze user flows and funnels, set goals for success metrics like revenue, and many more features to help them make data-driven decisions.
Using Mixpanel's advanced segmentation capabilities, you can easily customize reports based on criteria such as age group, gender, location or device type. You also have access to real-time reports so that you stay up-to-date with the most current trends of your customers' actions to adjust your strategy accordingly continuously.
Crazy Egg
Crazy Egg is a website recording tool that enables users to track how visitors interact with their sites. It offers heatmaps, scroll maps, and click recordings so you can understand your customers' actions in real-time. With Crazy Egg's detailed reports, it's easy to see where people are coming from and why they're leaving your site. By understanding user behavior on the page, businesses can make necessary changes to improve conversions.
Crazy Egg records visitor clicks in different ways: an overlay that shows all of the clicks made on a particular page, a list view which reveals every single click, or a confetti map which displays individual clicks as colored dots. This data allows marketers to optimize their pages for better performance and increase customer engagement.
Google Analytics
Google Analytics is a great way to track your website's performance in real time and monitor the user experience. It records all of the activities on each page, such as clicks and scrolls, so you can gain valuable insights into how visitors interact with your site. This data can be used to measure the engagement and identify areas where improvements could be made.
Google Analytics also provides detailed heatmaps showing what users were looking at while they visited your site. Google Analytics helps you understand user behavior patterns, indicating their preferences and interests, allowing for better decision-making regarding improving conversions.
TIP: Google Analytics offers powerful analytics tools that give you complete visibility over what's happening on your website in real-time, helping you make informed decisions about how best to optimize its performance.
Conclusion
Click tracking has become an essential tool for businesses today. By providing valuable insights into customer behavior and engagement, click tracking can help you better understand how your customers interact with your website or app. With the right tools and software in place, you can easily track clicks on any page of your site or app and gain invaluable information about user behavior, allowing you to make more informed decisions when it comes to marketing strategies, product development and overall customer experience.
From free software like Google Analytics and Clicky to paid services such as SiteRecording, there are plenty of options available to track clicks on a website or mobile application. Each solution offers different features that may be beneficial depending on the needs of the business. Businesses should consider their unique requirements before selecting a particular click-tracking service so they can get the most out of the data collected.
Why Choose 500apps?
#1
All-in-One Suite with more than 50 apps
#2
Everything you need today and in the future for all departments
#3
Unbelievable value - the lowest pricing you will ever find
#4
Hosted in 6 locations for compliance and blazing speeds
#5
24/5 Support - FREE chat, email and phone
#6
Uncapped features - limits you will never reach humanly
#7
Managed and maintained everyday by a dedicated team
#8
No downtime - comes with a 99.9% uptime guarantee
#9
Supports a number of international languages
#10
We've everything covered - 90k+ trust us with their business
Join the SaaS Revolution
All-in-One Suite of 50 apps

Unbelievable pricing - $14.99/user

24/5 Chat, Phone and Email Support