Factors to Consider When Selecting an App Maker for Your Business
Discover the essential features to look for when selecting an app maker for your business. Learn how to find an app maker that meets your needs and budget.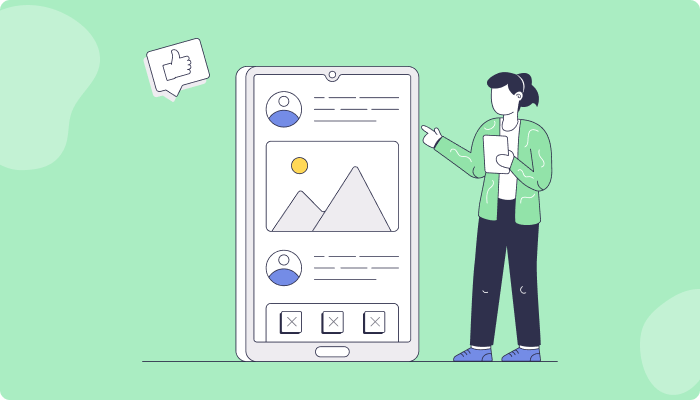 Are you a business owner looking for the perfect app maker to bring your product to life? There are so many options available it can be overwhelming to choose the right one. To help make this process easier and ensure you end up with an app that meets all your needs, here is what to consider when selecting an app maker for your business.
The first step in choosing the best app maker for your business is research. Take some time to look at different companies and their offerings and customer reviews about each one. Ask yourself questions such as: Does this company have experience developing apps similar to mine? Are there any hidden fees or costs I need to know about before committing? How long does the design process usually take? Taking the time to do adequate research will save you from headaches down the line.
Why You Need an App Maker for Your Business?
An app for your business can be a great way to reach more customers and increase sales. An app builder or development company can help you create the perfect mobile experience for your target audience. But before deciding on any app maker, there are several things to consider.
Ensure the app maker has experience creating apps tailored to businesses like yours.

Check reviews from other companies who have used the app maker's services.

Look into how much support is offered after the app's launch.

Consider the app maker's services' cost, including hidden fees.
When choosing an app maker for your business, do your research thoroughly so that you can find the right partner for your project's needs. Make sure to consider all necessary factors, such as expertise, customer reviews, post-launch support options and pricing, before committing to anything. Doing so will enable you to develop a successful application that meets user expectations and business objectives.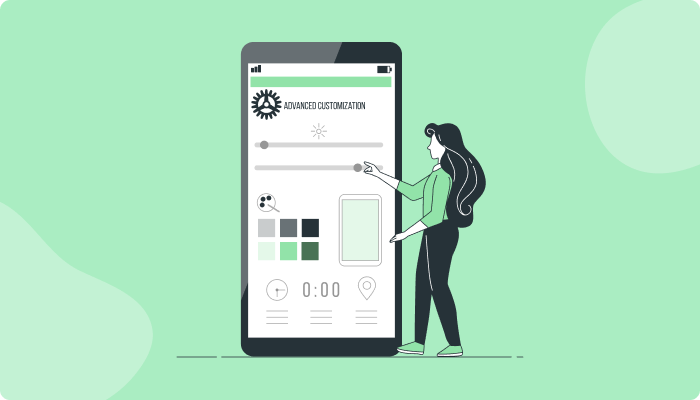 Benefits of Using an App Maker for Your Business
You need a reliable and efficient app maker when developing an app for your business. An app builder offers many advantages compared to traditional application development methods. They are cost-effective and provide a user-friendly interface that allows you to create the perfect mobile solution for your business.
Improved Customer Experience
Using an app maker for your business can improve customer experience in several ways. It's a great way to ensure customers have access to the features and services they need without investing time or resources into coding their app. Here are just some of the advantages:
An app maker offers simple drag-and-drop functionality, making it easy for businesses to create custom apps without effort. This eliminates the cost of hiring coders and developers, saving you money in the long run.

With an app maker, businesses don't have to worry about learning how to code - they simply select templates and customize them with images, text, video clips, etc., all within minutes. AppUp is one such app maker that provides this user-friendly interface.

Apps created through an app maker will also be optimized for mobile devices so customers can get the best possible experience when using your product or service. Additionally, updates and changes can easily be made immediately instead of waiting days or weeks for code changes to take effect.

By creating an app tailored specifically to your business operations and offerings, you'll be able to provide better-targeted marketing campaigns and helpful customer support solutions directly via your new application platform.
In short, using an app maker like AppUp gives businesses greater control over their customer engagement while helping them maximize ROI from their investments by providing more efficient development cycles versus traditional software engineering methods.
Improved Customer Loyalty
When improving customer loyalty, an app maker can make all the difference. An app code maker allows businesses to create mobile applications that customers can use easily and conveniently. By having a custom-built application for your business' products or services, you'll be able to increase customer engagement and build relationships over time.
In addition to creating an app for improved customer loyalty, AppUp is also a great choice when selecting an app maker for your business. This platform makes coding easier by providing users with step-by-step instructions on developing apps quickly and efficiently. Furthermore, AppUp has many features such as push notifications, analytics dashboards, and more - giving businesses the ability to track user behaviors to understand their customers' needs better. With its intuitive interface and comprehensive support system, AppUp offers everything needed to improve customer loyalty through personalized mobile experiences.
Increased Brand Exposure
When choosing an app maker for your business, increased brand exposure is a key consideration. With the right no-code app maker like AppUp, you can achieve greater visibility of your company and its products or services. This is done by providing customers with easy access to information about what you offer and fostering engagement so that customers remain loyal. Here are four ways AppUp helps with increased brand exposure:
Aesthetic Design: Customers will have a great experience using apps built with AppUp because they're designed to be visually appealing and intuitive.

Personalized Content: Through personalized notifications and push messages tailored according to user preferences, customers get up-to-date info about promotions and new offerings from your business in an engaging way.

Comprehensive Analytics: Understand how users interact with your product or service through comprehensive customer analytics provided by AppUp. Using this data to optimize campaigns and create more effective marketing strategies.

Easy integration: Integrate social networks into apps created with AppUp to share relevant content quickly and easily across multiple platforms simultaneously.
In addition to these features, businesses should consider other factors, such as ease of use, when selecting an app maker solution for their needs. Nevertheless, investing in an advanced no-code app builder like AppUp provides many advantages to increasing brand exposure for companies of all kinds.
Improved Customer Support
Improving customer support should be a top priority when choosing an app maker for your business. With AppUp, you can expect reliable and quality service from start to finish. Not only do they offer 24/7 chat support, but their team of developers are available to answer any queries or doubts regarding the development process. They provide helpful tips and advice on how best to tailor the application for various users' needs.
Improved Analytics
Analytics is essential to any business, and choosing the right app-maker platform for your company is no different. When selecting a suitable app maker for your business needs, you should consider the analytics services they offer. AppUp offers powerful analytical tools that make it easy to track user engagement and analyze data in real-time.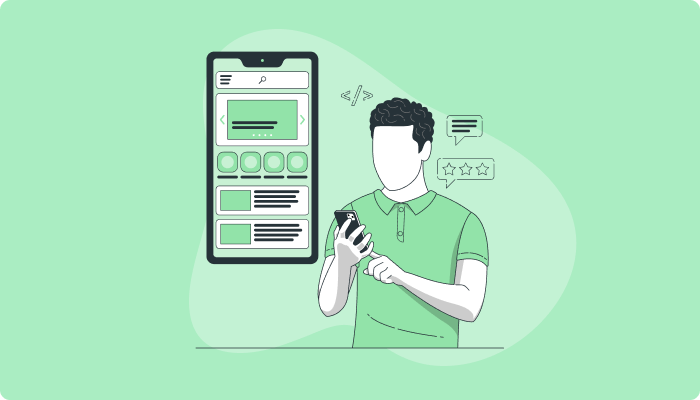 What to Consider When Choosing an App Maker for Your Business?
When choosing an app maker for your business, there are many things to consider. First and foremost, you will want to look at the features available with each online app maker. Look for a product that has all of the features you need to create the best possible application for your company. Some products have analytics capabilities that can help you track user engagement and usage statistics over time to make informed decisions about what changes or updates should be made to improve performance.
Cost
When choosing an app maker for your business, the cost is a key factor. Fortunately, there are many good options available regardless of budget size. AppUp by 500apps offers one of the most affordable plans on the market at $14.99 per month per user, making it ideal for businesses with tight budgets. Additionally, they offer a free version that can be used as a trial before committing to their paid plan.
Features
When choosing an app maker for your business, one key factor to consider is the features it offers. AppUp, a drag-and-drop app maker from 500apps, provides users with plenty of useful features. Its easy-to-use interface makes creating custom applications simple and fast, allowing you to develop mobile apps without any coding knowledge quickly.
Platforms
When choosing an app maker for your business, platforms should be a major consideration. The platform you choose will determine the types of devices on which users can access and use your app and what features are available. AppUp, for example, is a cross-platform mobile solution that allows businesses to develop high-quality apps quickly and easily across multiple operating systems.
Security And Privacy
When choosing an app maker for your business, security and privacy should be top priorities. In this day and age, cyberattacks are more common than ever before. The repercussions can be devastating if a malicious third-party accesses sensitive information about your company or customers. That's why you should opt for a platform with robust security features to protect your data.
AppUp is one such option; its dedicated team of experts provides end-to-end encryption of all stored data and 24/7 customer support. Plus, AppUp allows users to customize their permissions settings to control who can see what type of information within the system ensuring only authorized personnel have access to confidential files or records. All these measures guarantee peace of mind when using AppUp as an app maker for your business.
Support
When choosing an app maker for your business, it's important to consider their support level. Quality customer service and technical assistance can be essential when developing a mobile application. For instance, AppUp offers 24/7 customer care services, so you'll never have to worry about being left in the dark if something goes wrong with your app development process. AppUp also provides comprehensive tutorials and FAQs that help users learn how to use their features quickly and efficiently. This means that even if you don't have prior experience working on apps, you'll still be able to get up and running without any hassles or delays.
Flexibility
When searching for an app maker, flexibility should be a top priority. The system you choose needs to adjust and grow with your business and the app-making software should have no problem accommodating those changes. AppUp offers features that are easily customizable and can keep up with any business requirements as they change over time.
Integration
Integration is an important factor to consider when choosing an app maker for your business. It can determine how effective and efficient the mobile application will be in terms of communication, automation, and data collection. With integration capabilities like AppUp, you can synchronize different systems and platforms within a single cloud-based solution. The benefits of integrating different systems are numerous:
Improved Efficiency & Productivity: By unifying all the processes on a single platform, businesses no longer have to take time out of their day switching between multiple applications to complete tasks. This results in improved efficiency and productivity.

Enhanced Communication: Integrating various tools allows you to keep everyone connected through one unified interface. Easily share files, documents or other pertinent information quickly without switching back and forth between multiple platforms.

Increased Data Visibility: An integrated system allows you to see real-time updates in one place, providing visibility into data that may otherwise not be accessible across disparate systems.
When selecting an app maker for your business, it's essential to find one with strong integration capabilities so that all parts of the organization can work together seamlessly. AppUp offers great options when considering this requirement, from linking existing CRM solutions and social media accounts to creating custom integrations as needed.
Get started with the leading App Maker today! Sign Up 14 Day Trial
Conclusion
In conclusion, when selecting an app maker for your business, it is essential to consider the features and benefits they offer. It is important to look at factors like improved customer experience, increased brand exposure, security and privacy, support and flexibility. Additionally, you should ensure that the chosen app maker offers integration with other services and adequate technical support in case of any issues. AppUp can provide all these features and many more advanced ones such as customised notifications, push messages and analytics data. This makes them a great choice for businesses looking to build their apps. With this information in mind, you will be able to find the right app maker for your specific needs and ensure that you get the most out of your investment.
Why Choose 500apps?
#1
All-in-One Suite with more than 50 apps
#2
Everything you need today and in the future for all departments
#3
Unbelievable value - the lowest pricing you will ever find
#4
Hosted in 6 locations for compliance and blazing speeds
#5
24/5 Support - FREE chat, email and phone
#6
Uncapped features - limits you will never reach humanly
#7
Managed and maintained everyday by a dedicated team
#8
No downtime - comes with a 99.9% uptime guarantee
#9
Supports a number of international languages
#10
We've everything covered - 90k+ trust us with their business
Join the SaaS Revolution
All-in-One Suite of 50 apps

Unbelievable pricing - $14.99/user

24/5 Chat, Phone and Email Support