10 Key Elements for a Successful HRM System
As experts in this field, we understand the importance of having a comprehensive and effective HRM system that works well with your organization's goals. We believe there are 10 key elements required for a successful HRM system that will help ensure success. In this article, we'll explore each element in detail so you can gain a better understanding of how to implement these essential components into your business operations effectively.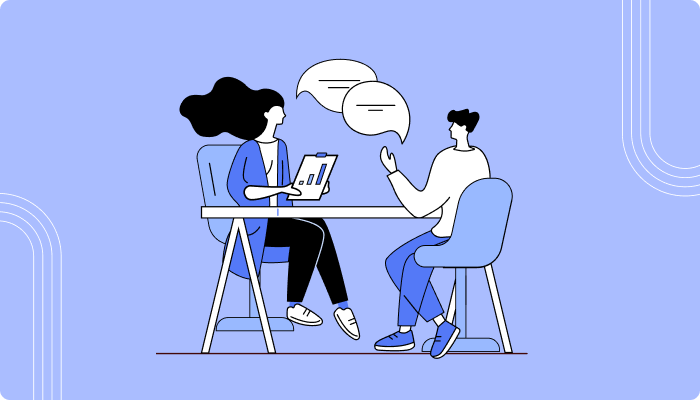 Human Resources Management (HRM) is important to any successful business. It can be difficult to know the key elements of a good HRM system, particularly in today's complex and ever-changing workplace.
The Importance of an HRM System
A Human Resource Management System (HRMS) is critical to any organization's success. It is the backbone for many business functions, from employee management to attendance tracking. The best HRMs provide an information system that helps organizations streamline their human resource management processes in order to save time and money.
An HRMS can manage employee data related to recruitment, training, performance evaluations, compensation plans, and benefits packages.
An HRMS offers automated payroll processing, workflow automation, and timesheet entry systems to effectively manage the workforce.
An HRMS can track employee productivity levels and attendance at work-related events.
Customization is key in selecting the right HRM solution for a company's unique requirements.
Careful planning and knowledge of one's objectives is important when choosing an HRM solution.
When it comes to implementing a human resource management system, there are several key elements that must be taken into account. Firstly, it is important to consider the objectives of the organization and how they can be met through HRM implementation. Secondly, it's essential to identify the skills and competencies needed for successful operation of an HRM system. Lastly, one should create processes and policies that ensure compliance with relevant laws and regulations.
Organizations need to develop strategies for integrating these components in order to make their HRM systems effective. This involves understanding the organizational context and developing appropriate plans for recruiting staff, managing performance reviews, providing training opportunities, administering benefits programs and other related activities. Additionally, organizations must also focus on building strong relationships between internal stakeholders such as managers and employees so that everyone works together towards achieving common goals.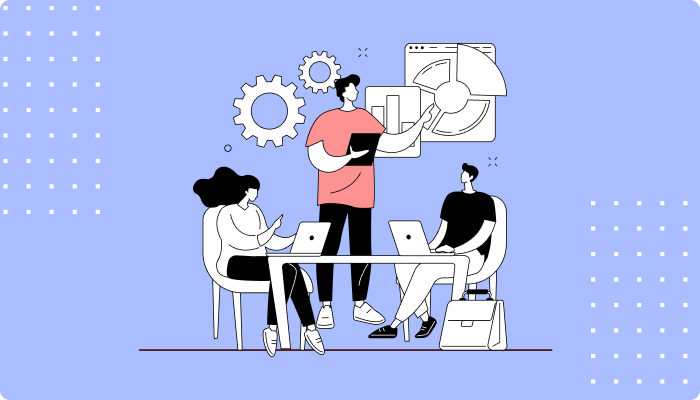 10 Key Elements for a Successful HRM System
When it comes to having a successful human resources management system, there are ten key elements that can't be overlooked. From the best HRM software to finding ways to increase employee engagement and performance, these crucial aspects have significant impacts on any business. Let's explore what each of those elements is:
A Robust Recruitment Process
A fair and robust recruitment process is essential to a successful HRM system. This includes using the right tools, such as an applicant tracking system (ATS) like HRSprout, that can help streamline the whole process. An ATS allows companies to create job postings, source qualified candidates, and even track interviews. It also helps ensure fairness in hiring by automating candidate screenings so everyone has an equal chance of getting hired for the position.
Using HRSprout or another type of ATS gives businesses access to powerful analytics, allowing them to measure key performance indicators related to their recruiting efforts. For example, HR managers can easily see how long it took to fill each role and compare the amount of time spent interviewing versus sourcing new candidates. With this information, they can make adjustments accordingly and refine their recruitment process if needed.
Training Programs
Training programs are an essential part of any successful HRM system. By providing employees with the necessary knowledge and skills, companies can ensure their staff are able to perform at optimal levels. Through effective training, organizations can also help minimize costly mistakes and errors due to lack of understanding or inadequate education on certain topics.
HRSprout's platform is designed to make it easy for employers to build and implement comprehensive training systems that suit their business needs. It offers a wide range of features such as course creation tools, automated email reminders, activity tracking, certification management and reporting capabilities. With these powerful tools, businesses can easily develop and manage customized training plans that cater to their specific requirements while helping them stay up-to-date on the latest industry trends and best practices.
Performance Management System
A performance management system (PMS) is essential to a successful HRM system. It provides the framework for monitoring, evaluating and taking action on employee performance in order to achieve organizational objectives. PMS helps employers set goals, measure progress and recognize successes. With the aid of software solutions like HRSprout, it's easier than ever to track employees' performance metrics over time.
HRSprout can help managers more effectively manage their teams' performance by automating key processes such as goal setting, feedback collection, and review tracking.
Effective Communication
Effective communication is an essential part of a successful HRM system. It enables employees to feel like their voice is being heard and fosters an environment of open dialogue within the workplace. With HRSprout, businesses can streamline communications between staff members, encouraging collaboration among teams and departments. To ensure effective communication in your HRM system:
Establish clear communication channels: Ensure all employees access appropriate digital tools and platforms, such as instant messaging or video conferencing software. This will enable remote workers to stay connected with colleagues without feeling isolated or excluded from conversations.
Encourage two-way feedback: Create an atmosphere where it's easy for management and employees to provide honest feedback on projects and tasks they are working on together. This allows managers to gain insight into how well the team performs while allowing employees to contribute their ideas more freely.
Monitor progress regularly: Use data analytics and performance metrics provided by HRSprout to track progress over time and make sure everyone is meeting the goals set out for them. Regular check-ins also allow you to identify any potential issues before they become major problems, so you can quickly address them if necessary.
By implementing these practices, businesses can build a strong foundation for efficient communication throughout the organization, one that encourages productive collaborations between different parts of the business, ensures everyone is kept up-to-date with current developments and allows constructive criticism when needed.
Benefits Package
A strong benefits package is a key element to any successful HRM system. It can provide employees with the motivation and recognition they need to put forth their best effort in the workplace. While an effective communication strategy (including HRSprout) should be used to inform staff of policies, it's the benefits which make them feel appreciated by the company. When creating or modifying a benefits package, consider these five points:
Health Insurance: Investing in health insurance for your team shows that you care about their well-being, making them more likely to stay with the organization long-term.
Retirement Plans: Offering retirement plans such as 401(k)'s helps ensure that employers are taken care of during their golden years.
Paid Time of: Vacation days and sick leave help employees maintain work-life balance while recharging from time to time.
Tuition Reimbursements: Providing tuition reimbursement opportunities encourages continuous learning and growth within your organization.
Bonuses & Raises: Rewarding performance with bonuses or raises further boosts employee morale and loyalty towards the company.
By providing a comprehensive benefits package, organizations can retain top talent, increase productivity, and build a positive culture where everyone feels valued and appreciated.
Employee Engagement Strategies
Employee engagement strategies are key elements of a successful HRM system. When implemented correctly, they can help to build trust and create value in the workplace. Employers must take the necessary steps to ensure that their employees feel valued and appreciated, as this will result in greater productivity and loyalty.
One way to achieve employee engagement is through an effective benefits package. This could include things like health insurance, retirement plans, paid holidays or flexible working options. With HRSprout's software solution, employers can easily manage these aspects of their employees' compensation packages from one central platform. Additionally, companies should also look for ways to recognize employee achievements on a regular basis.
Flexible Working Arrangements
Flexible working arrangements are becoming increasingly popular in the workplace. They provide a great opportunity for employees to increase their job satisfaction and productivity while providing businesses with cost savings, improved employee retention rates, and enhanced customer service. By allowing employees to work remotely or have flexible hours, organizations can create an environment conducive to increased engagement and motivation.
At HRSprout, we understand that each business is unique and different approaches may be required to meet the needs of all stakeholders. Our innovative tools enable employers to put together custom plans tailored specifically for individual staff members which allow them to find a balance between work-life commitments and career goals. We also offer advice on how best to communicate these changes effectively so as not to disrupt workflow or harm morale..
Employee Recognition Programs
Employee recognition programs are an important part of any successful HRM system. These can take many forms, such as public commendations or rewards for meeting goals. Employee recognition is beneficial in that it helps to boost morale and motivation amongst staff members, while also providing a sense of accomplishment and appreciation. It's no surprise then that tools like HRSprout have recognized the importance of this aspect of HRM and offer various solutions designed to help employers recognize their employees appropriately.
HRSprout's employee recognition program consists of several components, including custom awards, reward cards, thank-you letters, goal tracking tools and online leaderboards. Each component allows employers to effectively reward different types of achievements among their team members, from exceptional performances to long-term service milestones.
Effective Conflict Resolution
Conflict resolution is a key element of successful HRM systems. It's important for employers to create an environment where employees can effectively address disagreements and disputes in order to maintain effective working relationships. Employers should provide employees with the resources necessary to resolve conflicts at work, such as clear guidelines on how to handle certain situations. Additionally, having access to trained mediators or counsellors who are available when needed can be beneficial in resolving workplace issues quickly and efficiently.
One way that employers can help facilitate conflict resolution is through employee recognition programs. By showing appreciation and gratitude towards employees, employers can encourage them to openly communicate their concerns without fear of retribution. HRSprout offers a rewards program which allows employers to recognize outstanding performance while also providing motivation for staff members to keep up their good work. This type of system helps strengthen teamwork by rewarding team players and encourages staff members to reach out if they face any difficulties within the workplace.
Health and Safety Programs
Health and safety programs are an important part of a successful HRM system. They can help protect both employers and employees by minimizing the risk of accidents, injuries, or illnesses that may occur in the workplace. It's essential for organizations to ensure that all health and safety policies meet relevant regulations, as well as provide best practices for their staff members.
HRSprout is one way that businesses can create effective health and safety programs. This platform allows managers to easily access templates for creating standard operating procedures (SOPs) related to employee safety protocols, such as fire drills and emergency response plans.
Get started with the leading HRM System today! Sign Up 14 Day Trial
Conclusion
In conclusion, an effective HRM system is essential for any business. It can help to improve performance, increase employee engagement and retention, and reduce costs. The 10 key elements discussed in this article are crucial for a successful HRM system:
Implementing HRSprout.
Creating a fair and robust recruitment process. Providing training programs.
Offering flexible working arrangements.
Establishing employee recognition programs.
Managing conflict resolution strategies.
Setting up health and safety procedures.
By effectively incorporating these features into their HRM system, businesses will be able to manage their resources better and ensure the success of both the organization and its employees.
Why Choose 500apps?
#1
All-in-One Suite with more than 50 apps
#2
Everything you need today and in the future for all departments
#3
Unbelievable value - the lowest pricing you will ever find
#4
Hosted in 6 locations for compliance and blazing speeds
#5
24/5 Support - FREE chat, email and phone
#6
Uncapped features - limits you will never reach humanly
#7
Managed and maintained everyday by a dedicated team
#8
No downtime - comes with a 99.9% uptime guarantee
#9
Supports a number of international languages
#10
We've everything covered - 90k+ trust us with their business
Join the SaaS Revolution
All-in-One Suite of 50 apps

Unbelievable pricing - $14.99/user

24/5 Chat, Phone and Email Support