Implementing a Sales CRM - Steps, Strategies and Tips
If you're looking to implement or upgrade your current Sales CRM platform, look no further! This article will cover the steps you should take when setting up a successful Sales CRM system, as well as actionable strategies and tips on ensuring it runs smoothly after implementation. So let's get started!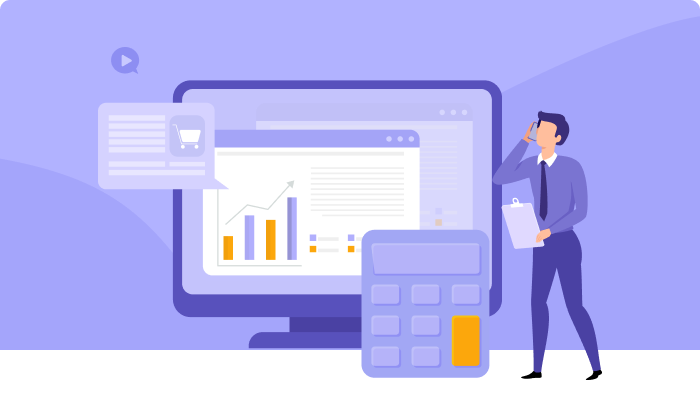 In today's competitive business environment, sales teams need to be well organized and have efficient processes in place. Implementing a Sales CRM (Customer Relationship Management) is essential to help your team succeed. A Sales CRM can provide you with the tools you need to manage customer relationships, track leads, close deals faster, and much more. In this article, we will discuss the steps for implementing a Sales CRM successfully, along with strategies and tips for getting the most out of it.
Sales CRM are becoming increasingly popular amongst businesses of all sizes as they offer powerful capabilities such as contact management, lead tracking, pipeline visibility, reporting analytics and more. By taking advantage of these features, businesses can get closer to their customers, thus significantly improving customer satisfaction. Having a strong Sales CRM system in place also helps streamline sales activities, ultimately resulting in increased revenues.
5 Steps to Successfully Implementing a Sales CRM
Implementing a sales CRM can be daunting, but it doesn't have to be. Following these five steps will ensure that your transition is smooth and successful. First and foremost, identify the software's features that will best suit your team's needs. Sales automation CRM tools are incredibly versatile, so take the time to understand what options work best. Once you've identified which features are necessary, start researching different providers of sales CRM software to find one that fits your budget and timeline.
Determine Your CRM Needs
The first step in implementing a sales CRM is determining your organizational needs. This means taking stock of what you currently have in technology and how it ties into your existing processes, from customer relationship management (CRM) software to free sales enablement tools. Once you've outlined these areas, prioritize which elements are most important for your business's success.
It's also worth considering whether any analytics capabilities can be integrated with your current setup. Sales analytics provide valuable data on customer behavior that can help inform future decisions about marketing strategies, product development and more. Additionally, they allow you to understand individual customers better so you can tailor solutions specifically designed for them.
Select A CRM
When you're ready to select a CRM, having considered your needs and requirements, it's important to take the time to explore various options. Many different sales CRM software solutions are available today, such as CRM.io which can help automate workflows and streamline processes for maximum efficiency.
It's worth researching which applications will best suit your business needs; think about customization options, integrations with other systems, customer service support provided by vendors, ease of use, scalability and pricing structures. You'll also consider how long implementation might take to get up and run quickly without too much disruption, especially if you have staff who aren't tech-savvy!
Train Your Team
When training your team to use CRM.io, it's important to understand its benefits and how they can make their workflow more efficient. Sales automation capabilities are a key part of sales CRMs, making them an invaluable tool for any business. Here are some tips on how you can get your team up and running with CRM.io:
Showcase the features that will save time: Automating parts of the sales process, such as data entry, lead qualification, and even forecasting, is easy with CRM.io. Show your team how these features work together to speed up their day-to-day tasks.
Demonstrate success stories: Explain how other businesses have used CRM.io to drastically improve their sales processes and generate more leads in less time. This should motivate your employees to start using the software immediately!
Embrace feedback & adjust accordingly: Gather feedback from users during training sessions or workshops so adjustments can be made if needed. By understanding user needs early on, you'll be able to ensure everyone gets the most out of the system quickly and efficiently.
Regularly checking in with users post-implementation is essential, too. Having a designated 'CRM expert' who regularly checks in with those using it helps keep everyone focused and motivated when working with workflow automation tools like CRM.io. Creating checklists that outline regular tasks also ensures staff stay organized while keeping track of goals related to sales automation processes within the platform, this way. Everyone is kept accountable across teams while still enjoying all the benefits of using a powerful sales CRM solution like CRM.io!
Implement The CRM
When it comes to implementing a sales CRM, some important steps and strategies need to be taken into consideration. To begin with, understanding the meaning of a sales CRM is essential. At its core, it's a tool designed to help businesses manage customer relationships through automation and insights. To ensure the successful implementation of your chosen CRM platform (like CRM.io), you'll want to train your team to maximize productivity and empower them with the necessary knowledge they need for success.
Monitor And Optimize
Once you have implemented the CRM, it's time to monitor and optimize it. Continuing with CRM.io as your platform can provide a great foundation for success here. Monitoring involves tracking performance metrics across various areas of your business, while optimization is about making changes to improve performance. Here are some tips on how to do both effectively:
Here are five strategies for optimizing your CRM system:
Utilize automated processes such as triggered emails, personalized messages etc., which help streamline leads management.
Integrate marketing tools into one place. This saves time by avoiding manual labor associated with switching between different platforms.
Analyze customer feedback to gain insights into their wants/needs & expectations.
Create reports that detail important KPIs such as conversion rate or return on investment.
Regularly audit existing processes to ensure they remain efficient & effective.
Using these strategies combined with regular monitoring will help keep track of successes and failures within the organization, allowing for improved decision-making and increased ROI through better use of available resources.
Strategies For Improving Your Sales CRM's Performance
When it comes to making sure your sales CRM is performing well, you should follow some key strategies. To start, establish regular maintenance and review cycles for the system so that potential issues can be identified and addressed early on. This allows you to keep everything running smoothly, ensuring your team can access data when needed. Additionally, ensure any updates or upgrades are thoroughly tested before implementation. This will minimize downtime caused by unanticipated errors.
It's also a good idea to get feedback from users about how easy it is to use the system and their overall satisfaction with its performance. This helps identify areas where improvement may be needed and ensures everyone gets the most out of the tool. Finally, consider investing in tools like CRM.io, which enable analysis and optimization of customer interactions, helping maximize efficiency while providing insights into what works best for your business.
Track And Analyze Customer Behavior
Tracking and analyzing customer behavior is key to optimizing the performance of a sales CRM. By understanding how customers interact with your product, you can identify areas for improvement to serve them better. This means gathering data from all touchpoints – email campaigns, website visits, social media interactions, etc. – and using it to inform decisions about what features or services are most important to customers. With the right tools like CRM.io, doing this becomes easier since you can access powerful analytics capabilities that help track customer behavior over time.
Automate Data Entry
Automating data entry into your CRM can be a powerful tool to help streamline the sales process. By entering customer information and tracking it over time, you'll have key insights. It also reduces manual labor and frees up valuable resources.
CRM.io is an excellent way to automate data entry quickly and accurately. Their user-friendly dashboards allow for easy navigation, allowing users to create custom fields that track data in meaningful ways. Additionally, their integrations with other applications provide further opportunities for automating data collection and storing important customer information.
Using a platform like CRM.io ensures that all your customer information is tracked consistently and without errors, leading to a more accurate analysis of customer behavior. Automation also helps reduce costs associated with manual data entry. It frees employees to focus on more strategic tasks instead of mundane ones like filling out forms manually or double-checking entries from multiple sources.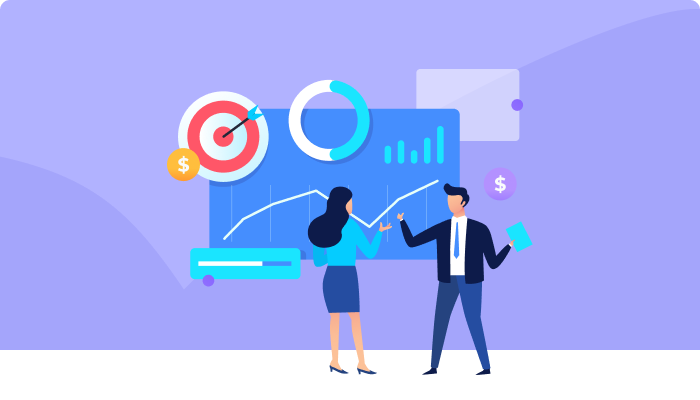 Create Customized Customer Reports
Creating customized customer reports is essential to having a successful sales CRM. Reports help business owners better understand their customer's buying habits, track the performance of different marketing campaigns and give insights into areas where improvement is needed. By using a tool like CRM.io, businesses can quickly and easily generate detailed customer reports that provide valuable information about their target audience.
When creating custom reports with CRM.io, here are some tips to keep in mind:
Consider which metrics will be most helpful for understanding your target audience.
Make sure the data being collected is accurate and up-to-date.
Utilize filters to narrow down specific results for more targeted analysis.
These useful tips, combined with the power of CRM.io, allow businesses to create tailored customer reports that assist them in making informed decisions regarding sales and marketing strategies. Not only does this save time and money, but it also helps businesses stay ahead of the competition by utilizing modern technology tools to gain insight into their customers' needs and preferences.
Utilize Customer Segmentation
Utilizing customer segmentation is key to the success of any Sales CRM. By dividing customers based on their needs and preferences, businesses can create tailored strategies that are more effective than generalized approaches. Here are four ways to make sure your Sales CRM takes advantage of this powerful strategy:
Identify common characteristics among different segments: Look for similarities in buying habits, interests, or locations that could indicate which group a customer belongs to.
Analyze data from previous campaigns: Use analytics tools to determine how successful past marketing initiatives have been with each segment. This will help you adjust your outreach accordingly next time around.
Develop targeted messages that resonate with each segment: Once you know who they are and what they want, craft custom messages that appeal to them.
Monitor performance regularly: Keep an eye on metrics like open rates, click-throughs, and conversions to optimize over time.
By leveraging customer segmentation within your Sales CRM platform, you'll be able to maximize returns while minimizing costs, ultimately improving ROI across the board. With the right approach, it's possible to build customer relationships at scale without sacrificing quality along the way!
Leverage Lead Scoring
Lead scoring can be a powerful tool for implementing an effective sales CRM. It helps organizations prioritize leads, determine their value and decide which activities to focus on to convert them into customers. Lead scoring also allows companies to understand their prospects' needs better while providing valuable insights that they can use to improve their marketing strategies.
In lead scoring, organizations assign numerical values (or points) to criteria such as job title, company size or industry sector based on how likely someone with these characteristics will produce a successful sale. These criteria are then used to rank each prospect according to their score and identify high-value targets. Leveraging this data can help you quickly identify your best opportunities and allocate resources accordingly.
CRM software like CRM.io provides automated lead scoring capabilities, so businesses don't have to manually analyze every single lead, saving time and money in the long run. With its built-in algorithms, CRM.io evaluates all incoming leads against established criteria and prioritizes those most likely to become paying customers – enabling teams to act fast on lucrative deals before competitors do!
Choosing A Sales CRM: What To Consider
Choosing a Sales CRM is important and can be overwhelming, with so many options. When selecting the right tool for your business, you'll want to consider several factors, from pricing to ease of use. Here are some key points to remember when choosing a Sales CRM solution like CRM.io.
Assess the cos: What kind of pricing plan is available? Are there any hidden fees or long-term commitments? You want to ensure you're getting the best value for your money.
Check out the security measures: How secure is the system? Are there any measures in place to protect customer data? You want to ensure that any information you're storing is safe and secure.
Look at the vendor's reputation: Do they have any customer references or reviews? Are they well-known in the industry? This will help you determine if the system is reliable and trustworthy.
Cost: should also be considered since this affects both upfront investment and ongoing maintenance costs. Compare prices across vendors to get the best value for money without sacrificing quality or features.
Get started with the leading Sales CRM today! Sign Up 14 Day Trial
Conclusion
Successfully implementing a sales CRM is essential to any business's success. It helps streamline processes and makes it easy for teams to stay organized and on top of customer relationships. The key is to choose the right CRM that meets your needs, train your team on how to use it efficiently, and customize it with features like segmentation and lead scoring. By following these steps, you will be well-prepared to make the most out of your CRM investment.
CRMs are an important tool in this digital age, as they help businesses grow their customer base by offering personalized experiences that keep customers coming back for more. With the right implementation strategy in place, a CRM can become a powerful asset for any company looking to optimize its operations and drive growth.
Choosing a CRM should not be taken lightly, and it requires careful consideration of one's specific needs and goals. A good option may be to look into CRM.io, which provides all the necessary tools for successful sales process management while highly customizable according to individual requirements. When done correctly, using such platforms allows companies to effectively track leads, manage customer relationships at scale and get insights about their performance so they can continue improving their products and services accordingly.
Why Choose 500apps?
#1
All-in-One Suite with more than 50 apps
#2
Everything you need today and in the future for all departments
#3
Unbelievable value - the lowest pricing you will ever find
#4
Hosted in 6 locations for compliance and blazing speeds
#5
24/5 Support - FREE chat, email and phone
#6
Uncapped features - limits you will never reach humanly
#7
Managed and maintained everyday by a dedicated team
#8
No downtime - comes with a 99.9% uptime guarantee
#9
Supports a number of international languages
#10
We've everything covered - 90k+ trust us with their business
Join the SaaS Revolution
All-in-One Suite of 50 apps

Unbelievable pricing - $14.99/user

24/5 Chat, Phone and Email Support