11 Best Practices for Implementing a Process Management System
Process management systems are essential for the success of many organizations, as they help to simplify and streamline operations. To maximize their effectiveness, these systems must be implemented properly. This article will provide an overview of 11 best practices for implementing a process management system in any organization, which can be used as a guide for successful implementation.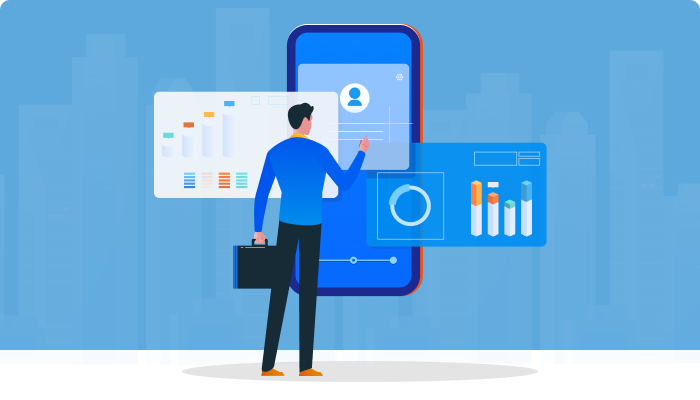 An effective process management system requires thorough planning and execution. It should consider various factors, including organizational goals, existing processes and infrastructure, available resources, and technological capabilities. Additionally, careful consideration must be taken about the selection of software solutions and other tools necessary for successful implementation. All these aspects need to be properly addressed before embarking on the task of setting up a process management system.
What is a Process Management System?
A process management system is a set of activities and tools to define, analyze, optimize and automate business processes. It helps organizations manage their operations more efficiently by modelling, automating and monitoring business processes. Business Process Modelling (BPM) involves visualising an organization's workflow to identify areas for improvement. The BPM also enables enterprises to improve existing systems or develop new ones better suited for achieving organizational objectives. On the other hand, Business Process Automation (BPA) refers to the automation of manual tasks within a given process to reduce costs and increase efficiency. Finally, through Business Process Management (BPM), businesses can monitor their processes in real-time and respond quickly when needed. This allows them to control their operations while effectively ensuring compliance with regulatory requirements. A process management system facilitates improved productivity and profitability while reducing operational risk.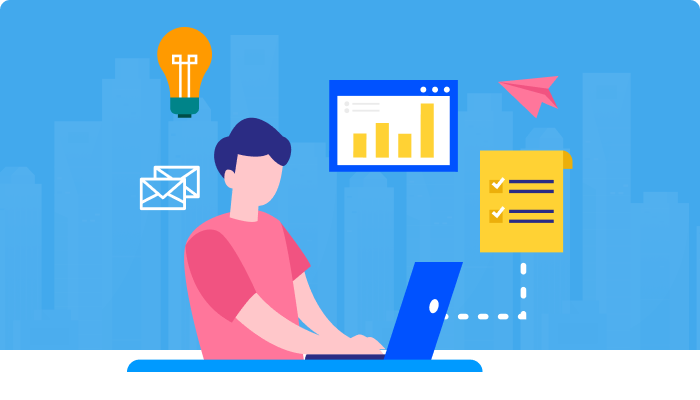 Why Implement a Process Management System?
Implementing a process management system is becoming increasingly important in the modern workplace. Process management systems are designed to efficiently manage business processes and workflow, enabling organizations to optimize their operational performance. By using these systems, businesses can gain access to various tools that help them increase efficiency and productivity while reducing costs. One such tool is BPMapp, which provides users with end-to-end visibility into their operations through its automated workflows and analytics capabilities.
Implementing a process management system allows businesses to automate manual tasks and activities so they can focus on more strategic goals instead. Additionally, it enables employees to become more productive by streamlining task execution and eliminating errors and bottlenecks from internal processes. Furthermore, process management systems allow for greater flexibility when it comes to adapting organizational structures or introducing changes within departments, as the software provides different options for customizing workflows according to specific needs. This helps ensure that all updates are tracked efficiently, improving oversight and accountability throughout an organization's chain of command. Implementing a process management system grants companies access to powerful tools like BPMapp that can drastically improve their overall operational effectiveness and profitability.
11 Best Practices for Implementing a Process Management System
Implementing a process management system is an important step for any organization, as it aids in automating and streamlining processes. Process management tools are software applications that facilitate efforts to standardize, document and manage business activities. Following best practices when implementing such systems ensures that desired outcomes will be achieved with minimal effort and cost.
Define Your Processes
The first step in implementing a process management system is to define the processes that need to be managed. This involves mapping out all of the required tasks and activities, as well as their order of execution. A Business Process Modeling Application (BPMApp) can clearly represent how each task relates to others within the workflow. Additionally, it allows for easy tracking of progress through different stages and provides insights into areas where improvement or optimization may be needed.
Once the process has been defined, several other best practices should be implemented when establishing an effective process management system. These include ensuring that all stakeholders have access to relevant information, managing resources effectively, monitoring performance data regularly, setting achievable goals and targets, documenting changes made over time and testing new versions before making them live.
Map Out Process Flows
The Business Process Model and Notation (BPMN) is often used to map out the process effectively flows. BPMN offers a visual language for depicting processes in an easy-to-understand way that allows stakeholders from different departments or organizations to collaborate on process flow modelling with minimal effort. It also provides standard symbols, allowing users to create consistent models across different teams rapidly. Additionally, using BPMN can improve communication among team members by allowing them to visualize how their tasks fit into the overall organizational goal.
When using BPMapp tools such as Workflow Designer, Flowchart Maker and Diagram Builder, it is important to consider the complexity of each element within a particular process flow. Each step should be designed to add value while eliminating unnecessary steps or components. This helps ensure that all elements are essential and tied together logically, making it easier for everyone involved in the process to understand what is expected of them and where they must take action during any given workflow session.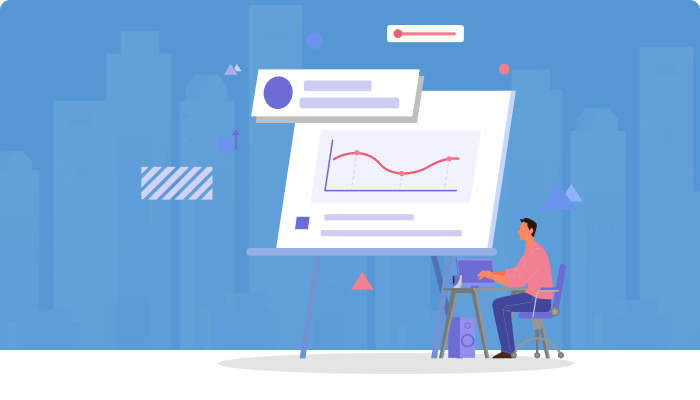 Designate Process Owners
Designating process owners is an important best practice for implementing a successful process management system. Process owners are typically responsible for the design and implementation of new processes and ongoing maintenance and improvement of existing ones. It is common for organizations to appoint multiple process owners to ensure that all aspects of the process are addressed. Furthermore, these individuals should know business and technology capabilities to identify opportunities for automation or other improvements.
Organizations should also establish roles and responsibilities related to each process owner to manage the changes associated with any given project effectively. This includes managing stakeholders' expectations, creating a plan for testing and deployment, setting deadlines, and communicating progress updates throughout the project (BPMapp being a useful tool here). Clear ownership over various policies and procedures will help ensure successful outcomes while minimizing confusion surrounding who is ultimately accountable.
Establish Metrics
Establishing metrics is one of the key best practices for implementing a process management system. This involves setting up measurements to track performance and progress to identify opportunities for improvement. Metrics can include data such as efficiency rates, cost savings, customer satisfaction levels, or other factors relevant to the organization's processes. BPMApp provides an effective way to collect and use this data to inform decisions about process optimization.
The metrics collection should be done regularly to have an accurate view of how well a process performs over time. It is also beneficial for organizations to compare their metric results against industry norms or standards to gain insights into areas where improvements could be made more quickly than through trial-and-error methods.
Automate Where Possible
Automating processes is an important step in implementing a process management system. Automation can reduce operational costs and time associated with manual activities and improve accuracy by eliminating the potential for human error. BPMAPP software is designed to automate the end-to-end business process from start to finish. It allows users to quickly create automated operations tailored to their specific needs and requirements.
The benefits of automation include reducing labor costs and improving productivity throughout the organization. With BPMAPP's intuitive user interface, businesses can easily identify areas where they can maximize efficiency through automation. Additionally, it provides visibility into existing processes so businesses can see how they currently operate and make improvements if needed. Organizations can increase operational performance by automating certain tasks while simultaneously lowering overhead expenses.
Monitor and Measure Performance
Monitoring and measuring performance is essential when considering best practices for implementing a process management system. Tracking data-driven metrics such as efficiency, accuracy, and turnaround times can provide valuable insights into the effectiveness of the processes in place. Automated tools like BPMapp come with built-in monitoring capabilities that allow organizations to quickly identify areas of improvement or potential bottlenecks in their operations.
The Benefits of Effective Performance Measurements Include the Following:
Improved organizational visibility.
Enhanced customer satisfaction.
Increased operational efficiency.
Better decision-making.
Performance measures should be regularly reviewed to ensure they are still relevant and suitably track desired outcomes. Visibility into what works well, where improvements need to be made, and which tasks require more attention allows teams to make smarter decisions about prioritization and resource allocation.
Review and Update Processes Regularly
Process management systems are essential for organizations to ensure efficiency and accuracy. Regular review and updates of processes are key components in maintaining successful process implementation. BPMAPP is one such system designed to help streamline the process update cycle.
In particular, regular reviews allow organization leaders to evaluate existing processes, identify potential issues or areas for improvement, and make necessary changes accordingly. This helps keep up with evolving needs of customers and best practices within an industry or sector.
A Comprehensive Review Should Include the Following
Analyzing current operations.
Examining reports on performance metrics.
Identifying bottlenecks in production.
Reviewing customer feedback and complaints.
Researching new developments.
Staying abreast of technological advancements in processing management systems (e.g., BPMAPP).
Comparing competitors' products and services.
Updating procedures.
Developing more efficient workflows.
Incorporating additional controls as needed.
By regularly reviewing processes, organizations can promote operational excellence while ensuring they remain competitive within their respective industries. Furthermore, leveraging a reliable software solution like BPMAPP will enable them to quickly modify any part of their process management system when changes become necessary.
Get started with the leading Process Management System today! Sign Up 14 Day Trial
Train Employees
To effectively implement a process management system, it is important to train employees. This training should include providing information on the steps needed to complete tasks and how to respond when issues arise. It should also explain the benefits of using the BPMapp software for managing processes and how they can use it most efficiently. Training sessions should be held with all staff members involved in implementing and utilizing the new system.
Additionally, regular reviews or audits of the processes being managed by the system is an effective ways to ensure that everyone is following best practices and understanding their roles within each process. These reviews help identify any areas where changes need to be made or improvements are necessary for the process management system to work optimally.
Leverage Technology
Leveraging technology is an important step in implementing a process management system. By utilizing technological solutions, businesses can streamline their processes and improve efficiency. This includes leveraging specialized business process mapping software such as BPMapp. Here are some ways that companies can leverage technology to get the most out of their process management system:
Automate repetitive tasks: Technology can automate time-consuming manual tasks and reduce the number of mistakes made due to human error. This eliminates tedious work for employees so they can focus on more strategic initiatives.
Streamline communication between departments: Clear communication between departments is essential in any organization, especially when implementing a new process management system. Businesses should use collaboration tools such as cloud services or video conferencing to make sure everyone is on the same page with changes being implemented.
Monitor performance metrics: Companies need to track key performance indicators (KPIs) related to the new process management system to ensure it is meeting its objectives. Technologies like dashboards can provide real-time KPIs data, so managers can see how well the system is performing.
By incorporating these technologies into their operations, businesses can maximize the potential benefits of their newly implemented process management system and keep up with changing industry demands.
Engage Stakeholders
Effective stakeholder engagement is essential when implementing a process management system. Properly engaging all relevant stakeholders helps ensure the successful implementation of the system, as well as its continued operation and use afterwards. The first step in this engagement should be identifying the key stakeholders and how they will interact with the system. For example, managers can use BPMapp for direct communication with their teams and customers, while supervisors can monitor progress on tasks or projects.
Once identified, stakeholders must then be informed about changes that may affect them - such as new updates or features added to BPMapp - so that any potential disruptions from the transition can be minimized. Additionally, providing training sessions and workshops for those using the system can familiarize users with its capabilities and maximize software utilisation over time.
TIP: Hold regular meetings with stakeholders throughout the implementation process, both before and after go-live, to address user concerns or feedback regarding using BPMapp. This input allows administrators to make necessary adjustments early on, preventing major holdups later.
Communicate Effectively
An effective communication strategy is essential to implementing a process management system. To ensure that the stakeholders are kept up to date on any changes and developments, it is necessary to establish clear lines of communication throughout the organization. This includes formal channels, such as emails, meetings, and newsletters, and informal channels, such as word of mouth and social media platforms.
The use of a BPMApp can be especially beneficial in this regard. Such applications allow users to create notifications or alerts when certain tasks are completed or milestones are reached. They also provide helpful analytics tools which enable managers to track progress and gain insights into how their processes are performing.
Conclusion
Process management systems can be highly beneficial for businesses, effectively tracking and managing processes. The implementation of such a system requires careful consideration and the application of best practices to ensure success. Business owners must define their processes before mapping out process flows and training employees on how to use them. Leveraging technology is also important, as it provides access to powerful tools which enable efficient automation of repetitive tasks. Stakeholders must also be engaged for process changes to be successful and accepted throughout the organisation, while clear communication should be established between all involved parties.
Why Choose 500apps?
#1
All-in-One Suite with more than 50 apps
#2
Everything you need today and in the future for all departments
#3
Unbelievable value - the lowest pricing you will ever find
#4
Hosted in 6 locations for compliance and blazing speeds
#5
24/5 Support - FREE chat, email and phone
#6
Uncapped features - limits you will never reach humanly
#7
Managed and maintained everyday by a dedicated team
#8
No downtime - comes with a 99.9% uptime guarantee
#9
Supports a number of international languages
#10
We've everything covered - 90k+ trust us with their business
Join the SaaS Revolution
All-in-One Suite of 50 apps

Unbelievable pricing - $14.99/user

24/5 Chat, Phone and Email Support