5 Best Tips for Setting Up and Maintaining SSO Connection
Single sign-on (SSO) is important to any business's security. With SSO, employees can log in to multiple applications and systems without remembering multiple passwords or accounts. Setting up and maintaining a secure SSO connection can be difficult for organizations unfamiliar with the process. Fortunately, there are some simple steps businesses can take to ensure their SSO connection is secure and effective. We will discuss the 5 best tips for setting up and maintaining your SSO connection.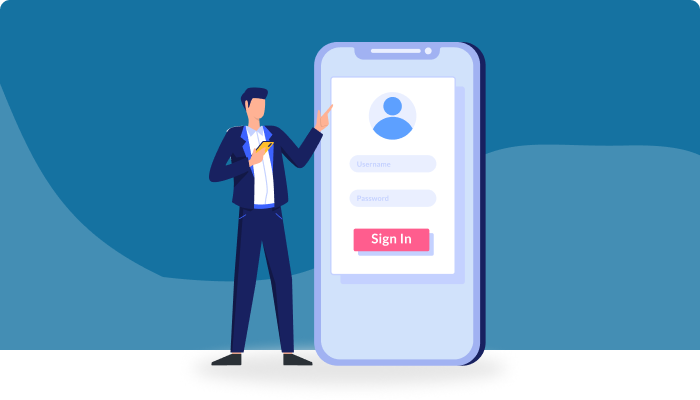 We will explain each tip in detail so you can make sure your organization's information is safe from potential cyber threats. By following these tips, companies of all sizes can have peace of mind knowing their valuable data is being handled securely and effectively through their single sign-on system. Read on to learn more about how you can easily set up and maintain your SSO connection today!
What is SSO Connection and How Does It Work?
Single sign-on (SSO) is a form of authentication that allows users to access multiple applications or websites with one set of credentials. Rather than remembering and entering separate usernames and passwords for each account, it enables users to log into all services at once with just one click. SSO works by validating the user's identity in a central directory service and then granting them access to any linked application. This makes life easier for administrators and users alike, as they no longer need to manage large numbers of passwords manually.
Setting up an sso connection requires careful configuration if you want it to work properly. The first step is deciding which method of SSO authentication should be used – this could include using Active Directory Federation Services (ADFS), SAML 2.0, OpenID Connect, or OAuth2, among others. You will also need to ensure that all necessary information, such as login details, is verified before an authorization is granted. Otherwise, your system won't be secure enough! Once everything has been configured correctly, regular maintenance is essential to keep the connection running smoothly.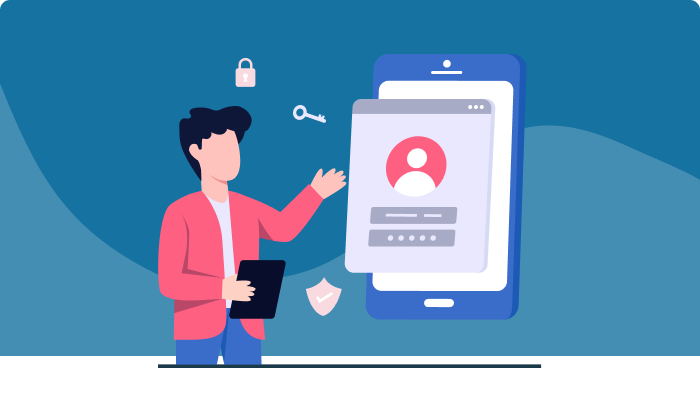 Advantages of Using SSO Connection
A single Sign-On (SSO) connection is a secure and convenient way to authenticate user identity when accessing multiple systems. It's especially useful for websites that require users to log in with username/password combinations or use an authenticator login, such as NinjaAuth. Here are the advantages of using an SSO connection:
Enhanced security: With an SSO connection, all accounts within the network become more secure due to one centralized authentication process. This means that if there's any suspicious activity detected on one account, it can be resolved quickly without affecting other ones.
Improved user experience: SSO connections make logging into multiple accounts easier because users only need to enter their credentials once instead of typing them out every time they access a different website or application. This allows them to switch accounts while maintaining consistent platform authorisation processes easily.
Lower maintenance costs: Using an SSO connection eliminates the need for separate authentication systems since it provides a single source of entry and exit points for all connected systems. This simplifies managing and updating users while also reducing administrative overheads associated with manual processing and paperwork requirements.
The benefits of using an SSO connection are clear, from improved security protocols to reduced operational costs and better user experiences. Implementing such solutions is becoming increasingly popular among businesses today looking to increase efficiency and minimize risks related to online fraud or unauthorized access attempts.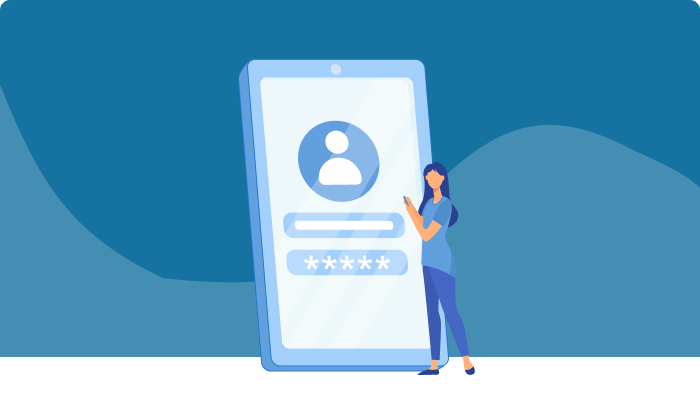 5 Best Tips for Setting Up and Maintaining SSO Connection
Setting up and maintaining a single sign-on (SSO) connection is important for any business. It allows employees to easily access their accounts while also providing security benefits such as authentication and authorization. Here are five tips for setting up and maintaining SSO connections:
Implement Multi-Factor Authentication
It pays to implement multi-factor authentication when setting up and maintaining Single Sign-On (SSO) connections. This type of authentication requires more than one form of identification before access is granted, for example, a username/password combination and biometric data such as a fingerprint scan or facial recognition.
Multi-factor authentication adds an extra layer of security that helps keep SSO accounts safe from unauthorized users attempting to gain access. One service which provides this type of protection is NinjaAuth, which integrates with various applications and websites to provide secure login credentials quickly and easily. With NinjaAuth, organizations can trust that their confidential data remains protected even if the user's account information falls into the wrong hands.
Implementing multi-factor authentication is essential when protecting your organization's online resources via SSO connection. By using services like NinjaAuth, you can be sure that only authorized personnel are accessing sensitive content while ensuring a smooth user experience at the same time.
Use Strong Passwords
When setting up and maintaining an SSO connection, it's important to use strong passwords. Passwords are the most common type of authentication used with SSO connections and should be complex enough that they are not easily guessed. You can also implement a multi-factor authentication process such as NinjaAuth, which allows users to input additional information beyond just their password when logging into an SSO portal.
NinjaAuth provides added security by sending a code or links via text message, phone call, email, or other methods for verifying user identity before allowing access to the account. This two-step verification process can help keep your data secure while providing easy access to authorized users through your SSO portal.
Enable Regular Monitoring
Regular monitoring of your SSO connection is important in keeping it safe and secure. You should enable a consistent monitoring system, such as NinjaAuth, to detect any suspicious or malicious activity. Doing so will allow you to respond quickly if something goes wrong and prevent unauthorized access from occurring in the future.
NinjaAuth offers tools that can help monitor your SSO connection and alert you when certain thresholds are exceeded. These alerts give you more control over who has access to your system and allow you to protect sensitive information better. NinjaAuth provides detailed reports on user activity, which can be used for further analysis and investigation into potential issues. All these features make this service invaluable when setting up and maintaining your SSO connection.
By taking advantage of regular monitoring with NinjaAuth, you'll have peace of mind knowing that your SSO connection is safe and secure against any malicious actors trying to gain access. Its wide range of features makes it easy to see why this tool is essential for anyone looking to keep their SSO connection protected.
Get started with the leading SSO Connection today! Sign Up 14 Day Trial
Use Encryption
Encryption is a key component of setting up and maintaining an SSO connection. With encryption, you can rest assured that any data transmitted through your network is secure against malicious actors who may attempt to access it. It's important to use an encryption protocol like NinjaAuth, as this will provide the highest level of security for your sensitive information. Here are three reasons why using encryption, particularly with NinjaAuth, is essential:
Encryption ensures the privacy of user data while they are logged in.
Advanced systems like NinjaAuth prevent attackers from decrypting and intercepting communication.
Encrypting communications within SSO helps protect against spoofed messages from unauthorized sources.
Using encryption protocols like NinjaAuth allows you to keep user data safe and secure when connected via SSO. Not only does it offer peace of mind knowing that all transmissions are encrypted and protected from external threats, but it also gives users confidence that their personal information won't be stolen or tampered with in any way when accessing your services online.
Limit Access
Limiting access is important in setting up and maintaining a successful SSO connection. It's essential to consider who has access to the system, and it's even more critical to ensure that only authorized users can gain entry. Here are some tips for limiting access with NinjaAuth:
Decide which users should have login credentials and limit those accounts from being shared or accessed by unauthorized personnel. Using strong passwords adds another layer of security; this will help prevent hackers from gaining access if your system is ever compromised.
Conclusion
SSO connection is an efficient way for businesses to streamline their authentication process and secure user data. It has many advantages, including reducing the number of passwords users need to remember, simplifying identity management, and providing better security than traditional password-based systems. Following some best practices when setting up and maintaining your SSO connection can ensure that it remains safe and effective. These tips include implementing multi-factor authentication, using strong passwords, enabling regular monitoring, using encryption techniques to protect sensitive data, and limiting access to authorized personnel only.
Why Choose 500apps?
#1
All-in-One Suite with more than 50 apps
#2
Everything you need today and in the future for all departments
#3
Unbelievable value - the lowest pricing you will ever find
#4
Hosted in 6 locations for compliance and blazing speeds
#5
24/5 Support - FREE chat, email and phone
#6
Uncapped features - limits you will never reach humanly
#7
Managed and maintained everyday by a dedicated team
#8
No downtime - comes with a 99.9% uptime guarantee
#9
Supports a number of international languages
#10
We've everything covered - 90k+ trust us with their business
Join the SaaS Revolution
All-in-One Suite of 50 apps

Unbelievable pricing - $14.99/user

24/5 Chat, Phone and Email Support