11 Best Ways to Use Push Notifications for Improving Customer Engagement
Are you looking for ways to improve your customer engagement with digital marketing tools? Push notifications are one of the most effective methods, yet many companies don't know how to use them correctly. In this article, we'll share 11 best practices that will help you maximize your push notification campaigns and increase customer engagement.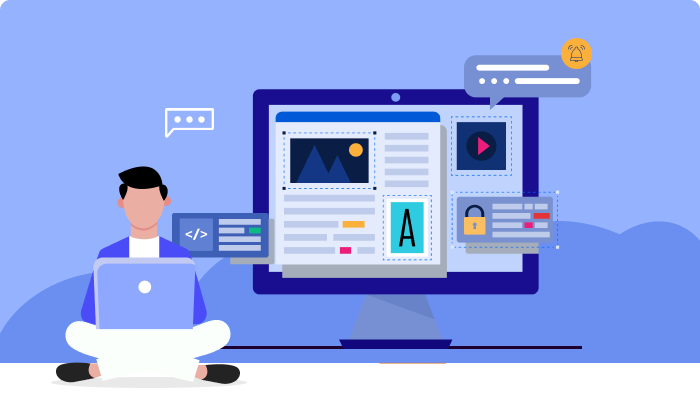 Push notifications have become a powerful tool for businesses to reach their customers in real-time. Notifications can be used to alert customers about new products or services, special offers, discounts and more. They can also be used to keep customers informed on upcoming events or promotions. With careful planning and creative messaging, push notifications can provide an excellent way for businesses to engage customers and boost sales.
What is Push Notifications?
Push notifications are an important part of a customer engagement platform. They allow businesses to keep customers informed with custom messages related to their products or services, without needing to fill up customers' inboxes. Push notifications provide companies with the opportunity to send out personalized content that can be tailored depending on each user's preferences and interests.
By leveraging push notifications, businesses can effectively reach out and engage their customers in meaningful ways. Through timely communications about promotions and discounts, for example, companies can build stronger relationships with their audiences while also driving sales. Additionally, through creative use of push notifications such as interactive polls and surveys, businesses can gain valuable insights into what matters most to their customers, data which they could then use to improve their offerings further down the road.
10 Benefits of Push Notifications
Push notifications are an effective way to engage customers and boost their experience. By utilizing push notifications, businesses can reach out to a targeted group of users with personalized messages that will drive customer engagement. PushNinja is the ultimate tool for creating and managing mobile-based user engagement campaigns. It provides behavioral segmentation and comprehensive analytics capabilities that allow you to craft customized messages based on user behavior.
Increased Engagement: Push notifications remind users of your app and encourage them to re-engage with it.
Higher Conversion Rates: Push notifications can help drive conversions by delivering relevant messages at the right time.
Personalized Experience: Push notifications can be tailored to each user's interests and behaviors, providing a more personalized experience.
Increased Retention: Push notifications help keep users engaged and coming back to your app.
Improved User Experience: Push notifications can help simplify and improve user experience by delivering messages directly to their device.
Instant Delivery: Push notifications are sent and received almost instantaneously, providing a more efficient communication channel.
Cost-Effective: Push notifications are a cost-effective way to reach users, since you don't have to pay for each message sent.
PushNinja: PushNinja is a powerful tool that makes it easy to send push notifications to multiple platforms. It provides features such as segmentation, A/B testing, real-time analytics, and more.
Easy Setup and Use: PushNinja makes it easy to set up and use push notifications in as little as 5 minutes, with no coding required.
Cross-Platform Support: PushNinja supports major mobile platforms, such as iOS, Android, and Windows Phone, as well as popular web browsers.
TIP: Create meaningful content tailored specifically to your target audience; focus on making your notifications relevant and timely by taking advantage of advanced segmentation techniques enabled by PushNinja's powerful tools.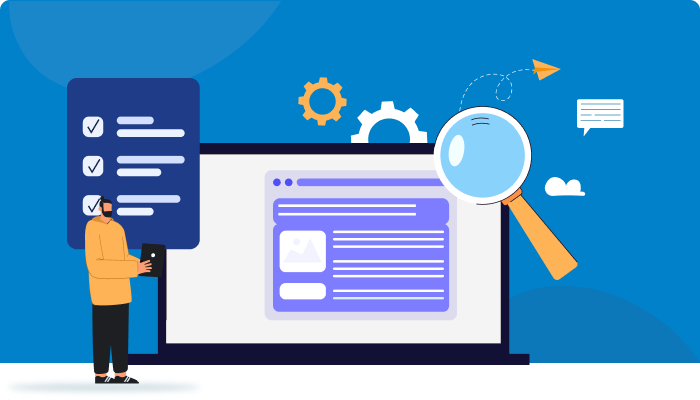 11 Best Ways to Use Push Notifications for Improving Customer Engagement
When it comes to customer engagement solutions, push notifications are a great option. Not only do they provide customers with timely updates about relevant content, but they can also be used to improve user experience and even boost sales. Here are 11 of the best ways you can use push notifications to increase customer engagement.
Personalization
Personalization is a great way to use push notifications for improving customer engagement. It involves tailoring messages and content specifically to the customers based on their preferences, needs, interests, or past purchases. This helps maximize customer satisfaction by providing relevant information that resonates with them more than generic messages would. Here are five tips for personalizing push notifications:
Know Your Audience: Have a good understanding of your target audience so you can craft personalized messages accordingly.
Segment Users: Use segmentation to identify different types of customers and tailor communications according to each group's specific needs.
Set Relevant Goals: Define what success looks like for your campaigns and create goals tailored towards those outcomes.
Collect Data: Analyze data from user interactions in order to gain insights about individual customer behaviors and preferences.
Make Use of PushNinja Automations: Utilize automated messaging solutions such as PushNinja's Smart Notifications which send out timely, customized notifications based on rules specified within the app itself without manual intervention from developers or marketers.
Careful personalization using these methods will help ensure that every communication sent out through push notifications has maximum impact and value for customers resulting in higher levels of engagement and improved relationships between businesses and their users over time.
Timely & Relevant
Timely & Relevant push notifications are essential for improving customer engagement. To get the most out of this strategy, it's important to make sure your notifications have a sense of urgency and relevance to each individual user. Here at PushNinja, we provide a comprehensive platform that enables you to create messages tailored to each segment of customers by:
Providing personalized content based on their preferences;
Automating when they receive certain messages;
Setting up automated triggers such as special offers or discounts;
Creating geo-targeted campaigns.
By leveraging these features in PushNinja, businesses can ensure that customers will be informed about time-sensitive opportunities before anyone else. This helps keep them engaged with the brand without being overwhelmed with too many irrelevant notifications. Furthermore, PushNinja allows users to customize how often and what type of message is sent, so you're always getting the best performance from your campaigns.
Timely and relevant push notifications enable companies to keep their customers connected with their products and services while providing an improved experience over traditional marketing methods.
Limited-Time Offers
Using limited-time offers is one of the best ways to improve customer engagement through push notifications. They allow you to provide customers with exclusive deals that can be used right away, enticing them to take action and become more engaged with your brand. To make this strategy even more effective, PushNinja helps you create targeted campaigns for different users and track how successful they are in real time.
When it comes down to actually implementing a limited-time offer campaign, there are several steps involved:
Planning: Start by designing an attractive offer and setting the timing for when it should go out. Make sure the offer will stand out from what others may be offering during the same period so that customers know you are providing something special.
Execution: Once you've come up with a plan, use PushNinja to quickly create a personalized message or notification and send it out within minutes. Track its performance as people respond to see which elements worked best and tweak as needed over time.
Evaluation: After running multiple campaigns, evaluate their success based on metrics like click rate or ROI (return on investment). This data can then be used to adjust future strategies accordingly.
By taking these steps into account and utilizing tools such as PushNinja, businesses can easily implement limited-time offers via push notifications to boost customer engagement levels.
Abandoned Cart Reminders
Abandoned cart reminders are an effective way to improve customer engagement. They work by notifying customers of items they've left in their shopping cart but haven't yet purchased. This creates a sense of urgency, encourages them to complete the purchase, and ultimately boosts sales.
Push notifications can be used for abandoned cart reminders due to their ability to send personalized messages directly to users' phones or browsers. By using Pushninja, businesses can set up automated notifications that remind customers about what's still in their carts and entice them with special offers or discounts on those products.
Not only do these push notifications help increase conversions, but they also create a more personalized experience that builds trust between customers and brands. In addition, this method is cost-effective and efficient since it requires minimal effort from both sides, customers just have to click on the notification while businesses get increased revenue with no extra effort expended.
Order Confirmations & Updates
Order confirmations & updates are one of the best ways to use push notifications for improving customer engagement. Notifying customers that their orders have been received, processed and shipped is an important step in providing a positive shopping experience. By leveraging powerful tools like PushNinja, businesses can create automated messages that keep customers updated on their order status in real-time.
These automated order confirmations not only provide peace of mind to your shoppers but also help build trust between you and them. Customers may be more likely to return when they know exactly what's going on with their purchase. Plus, it gives them the opportunity to ask questions or make changes if necessary by quickly replying to the notification – all from within the app!
In-App Messages
In-app messages are an effective way to improve customer engagement. They can be used in a variety of ways, and they're easily accessible through PushNinja.
One great use for in-app messages is to provide customers with helpful product information or updates about the services you offer. You can also include features that allow users to access items like coupons or discounts directly from within your app. This encourages them to stay engaged with your brand and become loyal customers.
Transactional Messages
Transactional messages are a great way to improve customer engagement. They provide customers with information about the specific actions they have taken or need to take, such as confirmations for orders and delivery updates. These notifications help keep customers in the loop on what's going on with their purchases, making them feel more connected and appreciated.
Including transactional messages through Pushninja is an effective method of improving customer engagement. This platform allows you to easily create tailored messages that are sent depending on a user's activity or inaction like confirming a purchase or reminding someone that has left items in their cart. You can also make use of custom templates for common transaction types like order confirmation emails and shipping details, allowing you to quickly customize these notifications according to your brand image.
Behavioural Triggers
Behavioural triggers can be an effective way to use push notifications for improving customer engagement. It involves responding to certain user behaviours and sending them timely messages that are relevant to them. For instance, you could send a message when a user adds something to their cart but doesn't complete the purchase. This type of message is designed to increase conversion rates as it encourages customers to finish what they started.
In addition, behavioural triggers also make it easier for businesses to personalize their messaging strategy. By leveraging data around users' browsing behaviour or interests, companies can create more personalized experiences that will drive higher click-throughs and conversions. PushNinja helps businesses engage in this way by giving them access to powerful segmentation capabilities such as geolocation targeting and custom event tracking.
Re-Engagement Campaigns
Re-engagement campaigns are an essential way for businesses to use push notifications in order to improve customer engagement. Through the utilisation of re-engagement strategies, companies can create a meaningful connection with their current customers and encourage them to remain loyal over time. In this section, we'll discuss how organisations can best implement these programmes using PushNinja's services.
To begin with, it's important that businesses send out messages that are relevant and tailored specifically towards each individual user. This means customising content according to factors such as location, gender or age group among others. Here are three key tips on how you can make your re-engagement campaign successful:
Leverage behavioural data when sending out messages use analytics tools like PushNinja which track user behaviour & preferences so that you know what kind of content is most engaging for each particular user.
Make sure your message stands out from other notifications by creating unique designs & visuals - this will help capture users' attention quickly and keep them engaged longer.
Offer personalised incentives - discounts & rewards that reward loyalty & incentivise people to come back again & again.
Ultimately, setting up a successful re-engagement strategy requires careful thought into who your target audience is and what type of content would be most beneficial for them. By leveraging the right tools and staying focused on delivering value throughout all interactions, businesses have maximum potential to strengthen relationships with existing customers while driving new ones at the same time.
Location-Based Notifications
Location-based notifications are an effective way to improve customer engagement. By utilizing the GPS capabilities of their device, companies can send personalized push notifications that target customers based on their location and interests. This kind of tailored messaging helps engage those customers in a more meaningful way than traditional approaches.
PushNinja is a great platform for leveraging this type of notification strategy. It allows businesses to automatically trigger messages when customers enter or leave certain areas, giving them relevant information about products and services at just the right time. With its easy-to-use interface, PushNinja makes it simple to design campaigns that take advantage of this powerful feature.
Get started with the leading Push Notifications today! Sign Up 14 Day Trial
Feedback & Ratings Requests
Using feedback and ratings requests as part of a push notifications strategy is an effective way to engage customers. It allows you to collect valuable data on customer opinion, which can be used to improve your product or service offering. Plus, it helps build trust with users who may not have interacted directly with the company before.
Here are 4 reasons why feedback & ratings requests should be included as part of any push notification campaign:
You'll get direct insights into what customers think about your product/service, so you can make improvements where necessary.
You can use customer reviews in marketing campaigns, building more credibility for your brand.
Feedback & rating requests allow you to identify potential issues that would otherwise go unnoticed.
When implemented through PushNinja platform, these types of notifications will reach all users at once – no matter their location or time zone.
The effectiveness of this type of engagement comes from being able to target messages based on user preferences and behavior. This ensures that customers only receive relevant information when they need it most, leading to better conversion rates and overall satisfaction with the product or service offered.
Conclusion
In conclusion, push notifications can help to increase customer engagement by providing timely and relevant messaging. They are a great way of personalizing the customer experience, targeting customers with behavioral triggers, launching re-engagement campaigns, sending location-based messages and requesting feedback and ratings. Taking advantage of these features is essential for any business wanting to build meaningful relationships with their customers.
PushNinja offers an easy to use platform that makes it simple to send out push notifications in an effective manner. With its intuitive user interface and automated processes, businesses don't need technical knowhow or expertise to get started. With PushNinja, businesses can quickly create powerful push notification campaigns that will reach users on multiple channels including web browsers, mobile devices and more.
Why Choose 500apps?
#1
All-in-One Suite with more than 50 apps
#2
Everything you need today and in the future for all departments
#3
Unbelievable value - the lowest pricing you will ever find
#4
Hosted in 6 locations for compliance and blazing speeds
#5
24/5 Support - FREE chat, email and phone
#6
Uncapped features - limits you will never reach humanly
#7
Managed and maintained everyday by a dedicated team
#8
No downtime - comes with a 99.9% uptime guarantee
#9
Supports a number of international languages
#10
We've everything covered - 90k+ trust us with their business
Join the SaaS Revolution
All-in-One Suite of 50 apps

Unbelievable pricing - $14.99/user

24/5 Chat, Phone and Email Support