10 Best Low-Code App Creator Software
Each software offers something different for users looking to develop their dream applications, from drag-and-drop development environments to cloud-based platforms. Read on as we review 10 of the best low-code app creators available today and help you decide which is right for your project.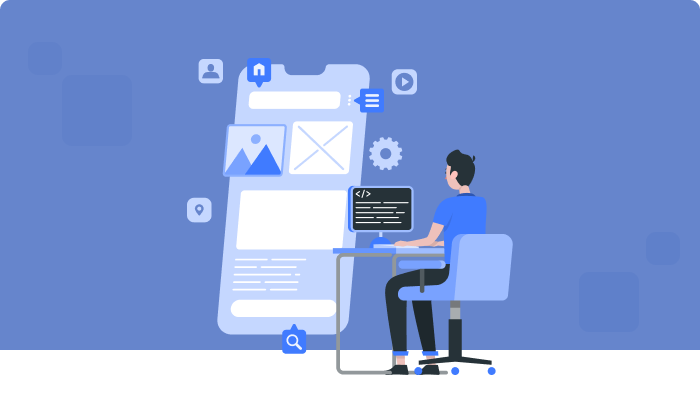 Whether you want to build an e-commerce platform, customer relationship management system or complex data analysis tool, all of this is possible with these powerful tools. You don't need to be a tech expert either; anyone from novice developers to experienced professionals can use them. Each one has its own unique features, so it's important to find the right one for your needs.
Low-Code App Creator Software: What It Is?
Low-code app creator software is a type of software that helps you to quickly and easily build applications. This powerful tool is becoming increasingly popular as it allows users with limited programming knowledge to create custom apps. Low-code solutions allow users to focus on the design aspects of their application rather than spending time coding. With an app builder like this, anyone can become an 'app maker' in no time!
Benefits of Using Low-code App Creator Software:
It Simplifies making custom applications without needing to understand complicated code.
Drag-and-drop tools and prebuilt components make creating an app easy.
User interface designed to be accessible to those without technical skills.
Plenty of support is available if help is needed to understand how everything works.
Low-code app creator software gives you access to a wide range of features and capabilities that aren't usually found in traditional development environments. You can add functionality such as data storage, notifications, analytics, authentication and more with just a few clicks. Plus, many different types of visualizations are available for displaying complex data sets in easy-to-understand formats - making it perfect for organizations looking to make sense of large amounts of information quickly and efficiently.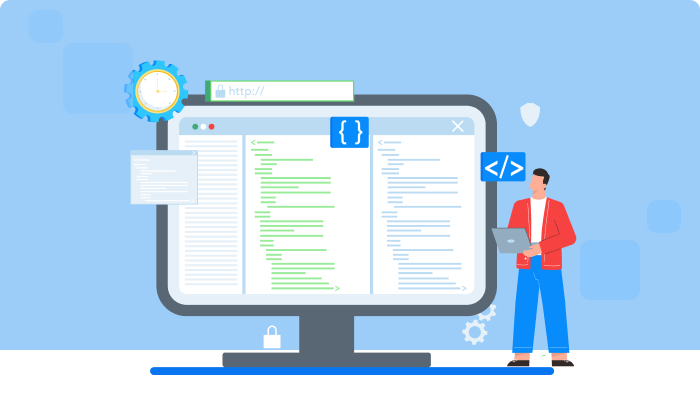 The Pros and Cons of Using Low-Code App Creator Software
Building an app from scratch can be a daunting task. It requires expertise in coding and programming, time, and dedication. Enter low-code app creator software – offering users the ability to quickly create apps for various purposes without having to learn complex coding skills or spend hours on development.
Pros: - Access to pre-built templates. - Easier and faster to build apps. - Authentication, data storage, and user management features. - Cost-effective solutions with no technical know-how or programming experience needed.
Cons: - Limited features compared to custom-built apps. - May require more investment for changes in the future. - Templates may not be up-to-date with current industry standards. - Scalability and compatibility issues with certain devices.
Low-code app builder software is an excellent choice for those who need extensive knowledge of code but still want a professional application in a timely manner. With careful consideration given its limitations versus custom-built alternatives, it can prove an efficient way of getting an app off the ground quickly and cheaply - ideal for entrepreneurs and small businesses alike!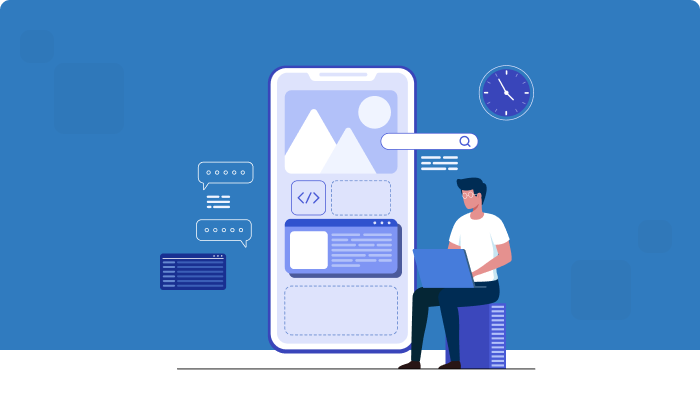 10 Best Low-Code App Creator Software
When it comes to building apps quickly and efficiently, low-code app creator software is the way to go. It's no wonder many businesses are turning to these platforms for their development needs. To help you make an informed decision, here's an overview of 10 of the best app creators available today.
Appian
Appian is one of the best low-code app creator software available today. It's an enterprise-grade platform that enables users to quickly build, deploy and manage custom applications in days—not weeks or months like traditional development methods. This powerful tool utilizes drag-and-drop functionality and provides instant feedback during the application-building process.
Appian also offers a wide range of features, such as easy integration with existing systems, data security tools, automated testing capabilities, and more. The user interface is simple enough for beginners but has plenty of advanced options for experienced developers. Plus, Appian includes support from an extensive global network of partners who can assist when needed.
Microsoft Power Apps
Microsoft Power Apps is an advanced low-code app creator software that allows users to quickly and easily create apps without the need for coding. It's a great option for businesses of all sizes, from small startups to large enterprises. With its intuitive drag-and-drop interface and powerful features, Microsoft Power Apps makes it easy to build custom applications in no time at all.
Here are four reasons why you should consider using Microsoft Power Apps: - Design flexibility: You can customize your application with an array of design options, including colors and fonts, to make it stand out from the crowd. - Low costs: Compared to traditional development methods, creating apps with Microsoft Power Apps costs significantly less. - Scalability: The platform supports both web and mobile devices, so you can reach more people than ever before. - Easy integration: Integrating existing data sources into your application is simple, thanks to prebuilt connectors available through the platform.
Whether you're starting a new business or looking for ways to streamline operations within your current one, Microsoft Power Apps will help take your organization to the next level by giving you access to powerful tools that allow you to create amazing applications in no time.
Salesforce Lightning Platform
Salesforce Lightning Platform is a powerful low-code app creator software designed to help businesses create custom applications quickly and easily. It's intuitive, user-friendly interface makes it easy for even non-techies to put together comprehensive apps that can meet the specific needs of their business with minimal coding knowledge required.
The Salesforce Lightning Platform comprises features that make creating an application easier than ever. With drag-and-drop functionality users can customize dashboards and page layouts, adding components like tabs, charts, reports, and more. Additionally, they have access to data integration tools to connect multiple databases in one place so they can view all relevant information simultaneously.
With its ability to support mobile apps and web-based interfaces, the Salesforce Lightning Platform offers organizations a complete solution for building robust applications with minimum effort.
Mendix
Mendix is a low-code app creator software that provides an intuitive and powerful platform to build applications quickly and easily. It's designed for businesses of all sizes, from small start-ups to large enterprises. With its drag-and-drop interface, users can create complex apps without coding – allowing them to focus on their core business requirements. Mendix also features a library of pre-built components and widgets, making it easy to customize the look and feel of your application. Plus, it integrates with popular third-party services like Salesforce Lightning Platform, so you can extend the power of your app even further.
Though Mendix offers robust capabilities out of the box, it still allows developers to get creative and add custom code when needed. This makes it ideal for those who don't have programming experience but want to create something special or unique in their application development project. Additionally, the platform has built-in support for multiple languages, including JavaScript, HTML5, Java EE and NodeJS – giving developers more flexibility in language choice.
Outsystems
Outsystems is a popular low-code app creator software. It offers users an intuitive, drag-and-drop interface that makes it easy to build and manage web apps quickly. Additionally, its platform provides developers with powerful tools for creating custom applications from scratch. What really sets Outsystems apart from other solutions is its scalability: the program can be used to create complex enterprise-level applications without sacrificing speed or performance.
The OutSystems development environment also allows teams to collaborate on projects in real-time, making it easier to keep everyone on the same page during the entire process. The company also provides extensive support resources such as tutorials and video guides so you can get up and running quickly, even if you're starting from scratch. Plus, there's a vibrant user community where you can easily find answers to any questions related to developing applications with Outsystems.
Zoho Creator
Zoho Creator is a low-code app creator software that makes it easy to create powerful applications quickly and efficiently. It's designed for small businesses, teams, and individuals who need to build robust apps fast. With its drag-and-drop interface, users can develop sophisticated web and mobile solutions without programming expertise.
Its range of features sets Zoho Creator apart from other low-code platforms. From creating custom forms and reports to managing data through integrations with third-party services like PayPal or Google Calendar, it has all the tools you need to get your project off the ground in no time. Additionally, their cloud platform allows users to access their projects anytime from anywhere - making collaboration easier than ever before.
Quickbase
Quickbase is a low-code app creator software perfect for businesses of all sizes. It allows you to create custom applications with minimal time and effort, so you can quickly take on any challenge. It also provides plenty of features and functions to make the process easier. Here's what makes it an ideal choice:
Ease of use: Quickbase has user-friendly tools, making it easy to build apps without coding experience or expertise. You'll be able to get up and running quickly, no matter your technical level. Plus, its drag-and-drop interface simplifies development even further.
Flexibility: With QuickBase, you can customize your apps however you want them. You can easily add new fields and adjust existing ones according to your needs. And if there are changes in the future, they're just as easy to implement.
Security & Reliability: When using this low-code app builder, your data will always remain secure thanks to cloud storage and other reliable security measures. As long as you have an internet connection, you won't have to worry about losing access due to power outages or other issues.
All these features make Quickbase one of the best options available when it comes to creating low-code applications. Whether you need something simple like a customer database or complex such as an enterprise system, this platform has got everything covered!
Betty Blocks
Betty Blocks is a low-code app creator software that's been making waves in the tech industry recently. It offers users an intuitive drag-and-drop interface so they can quickly and easily design their own apps without any coding knowledge. Its features allow even novice developers to create sophisticated business applications with minimal effort, while its collaborative environment makes it easy for teams to work together on projects from anywhere.
The platform itself provides great flexibility since users are able to customize each application according to their specific needs. Furthermore, Betty Blocks has plenty of integrations available for popular databases and services such as Salesforce, Slack, and Google Sheets. This means that businesses don't have to worry about switching between different systems or manually transferring data - everything can be done directly within the app builder itself. Finally, the software also includes comprehensive analytics tools which enable users to track performance metrics and make informed decisions based on hard data.
Caspio
Caspio is a low-code app creator software that allows users to quickly and easily develop web applications for their business needs. Its easy drag-and-drop interface and powerful database integration capabilities stand out from the competition. With Caspio, you can create apps on your own or get help from an in-house team of experts to bring your project to life.
The platform also provides extensive resources for developers, including tutorials, libraries, and other support materials. This makes it easier to understand how the system works and start building apps immediately. Plus, Caspio offers reliable hosting services, so your data remains secure.
Caspio is a great choice if you're looking for an intuitive and efficient way to build custom apps without needing prior coding knowledge. The software's user-friendly features, combined with its rich library of learning materials, make this one of the best options available today.
AppUp
AppUp is a low-code application development platform that enables users to create, deploy and manage custom applications without requiring any coding knowledge. It's an ideal solution for organizations looking to build secure web apps with drag-and-drop components quickly. Here are the top three features of AppUp:
Easy Drag & Drop Interface: It has an intuitive interface which allows users to assemble their app without having to learn any complicated code or syntax. They have to pick and drop various elements like forms and reports onto the canvas and then customize them as required.
Powerful Security Features: It provides powerful security features such as user authentication & access control mechanisms, encryption algorithms, 2-factor authentication protocols etc. so that data can be securely stored, transmitted and managed within the app environment.
Multi-Device Support: It supports multiple devices, including tablets, laptops, mobile phones and desktops. This makes it easy for businesses to deploy their apps on different platforms regardless of device type or operating system.
In short, Appup provides users with an efficient way to develop sophisticated business applications without needing in-depth programming skills. It's fast becoming one of the leading low-code app creators due to its ease of use and comprehensive feature set.
Get started with the leading Low-Code App Creator Software today! Sign Up 14 Day Trial
Conclusion
The use of low-code app creator software is an efficient and cost-effective way to develop applications quickly. Not only do they help users create apps without needing a thorough understanding of coding, but they are also typically less expensive than traditional development methods. With the right software, it's possible to achieve desired results within a fraction of the time compared to other options.
When choosing among the various types of low-code app creator software available, it's important to consider your exact needs when deciding. The 10 best low-code app creators discussed in this article provide different levels of functionality that can be tailored for specific user requirements and budget limitations. Appian, Microsoft Power Apps, QuickBase, Betty Blocks, Caspio, and AppUp are all excellent choices with great features and capabilities designed to meet the demands of modern application development projects.
Why Choose 500apps?
#1
All-in-One Suite with more than 50 apps
#2
Everything you need today and in the future for all departments
#3
Unbelievable value - the lowest pricing you will ever find
#4
Hosted in 6 locations for compliance and blazing speeds
#5
24/5 Support - FREE chat, email and phone
#6
Uncapped features - limits you will never reach humanly
#7
Managed and maintained everyday by a dedicated team
#8
No downtime - comes with a 99.9% uptime guarantee
#9
Supports a number of international languages
#10
We've everything covered - 90k+ trust us with their business
Join the SaaS Revolution
All-in-One Suite of 50 apps

Unbelievable pricing - $14.99/user

24/5 Chat, Phone and Email Support