11 Sales Pipeline Management Best Practices
The sales pipeline is the backbone of any sales operation and is the key to forecasting and tracking revenue. By implementing best practices for sales pipeline management, businesses can improve their sales process, increase conversion rates, and ultimately boost revenue. From identifying and qualifying leads to closing deals, the sales pipeline is the foundation of a successful sales operation. This article will explore 11 best practices for managing your sales pipeline and driving revenue growth for your business.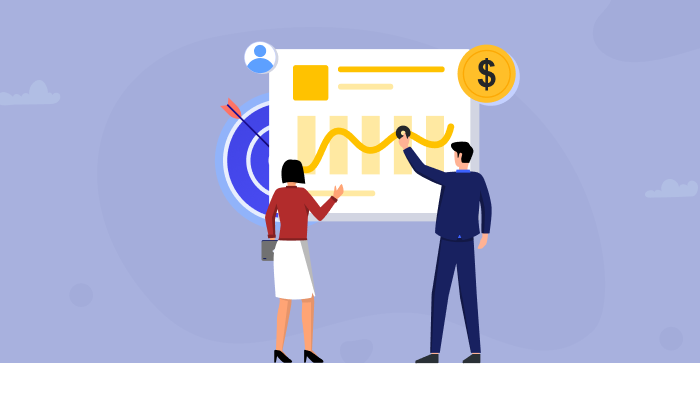 Sales pipeline management tracks and manage potential customers as they move through the sales process. It involves identifying, nurturing, and converting leads into paying customers. Effective sales pipeline management is crucial for any business, as it helps to ensure a steady flow of revenue and helps to predict future sales.
Importance of Sales Pipeline Management for Your Business
Sales pipeline management is an essential component of any successful business. It helps to streamline the sales process and ensure that the right steps are taken to drive sales and increase profits. With a robust sales pipeline, sales teams can better track leads, contacts, opportunities, and activities and make timely decisions to remain competitive in the market. Businesses can set realistic goals, create better sales strategies, and achieve desired outcomes using sales pipeline management. Moreover, it enables businesses to nurture customer relationships, create personalized experiences, and target the right people at the right time. In short, sales pipeline management is essential for any business to gain a competitive edge.
The Key Elements of a Successful Sales Pipeline Management System
A successful sales pipeline management system is composed of several key elements: - The system should have an organized way of tracking leads and customers. This includes tracking customer information such as contact information, demographic data, and purchase history.
The system should comprehensively view the customer's journey from initial contact to purchase. This helps sales teams create tailored strategies for each stage of the process.

It should have reliable reporting on sales metrics, such as conversion and lead-to-close rates.

The system should have a streamlined way of managing sales activities, such as scheduling calls and tracking sales progress.
Together, these elements create an effective sales pipeline management system to help businesses maximize revenue.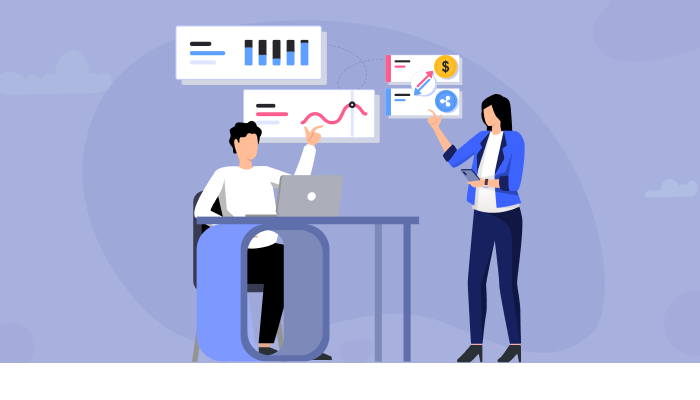 Effective Sales Pipeline Management: Best Practices for Small Businesses
Effective pipeline management can be a challenge for small businesses, but with the correct processes in place, it can be an effective tool for increasing sales. To ensure success, it's important to set achievable goals and track progress. Here are a few best practices for managing your sales pipeline:
1. Use CRM software: CRM software can help you track the progress of leads and customers through the pipeline.
2. Track and report on key metrics:Monitor metrics such as sales velocity and close rates to gain insights into how your sales process is performing.
3. Set regular appointments with your sales team: These can help to ensure that tasks are completed, and progress is made.
4. Set achievable goals: Setting realistic goals can help motivate your team and ensure success.
5. Utilize CRM systems such as CRM.io to manage and track leads and customer interactions.
6. Clearly define and document the stages of your sales pipeline and the criteria for moving a lead from one stage to the next.
7. Regularly review and update your sales pipeline to ensure it is accurate and reflects your current sales process.
8. Assign specific team members or departments to handle different sales pipeline stages to ensure clear communication and accountability.
9. Use data and analytics to identify patterns and trends in your sales pipeline, such as which leads are most likely to convert, and use this information to make informed decisions.
10. Communicate regularly with leads to keep them engaged and interested in your products or services.
11. Use automation tools to streamline repetitive tasks and save time for more important sales activities.
12. Continuously train and educate your sales team on best practices and techniques for sales pipeline management.
13. Prioritize leads based on their potential value and likelihood of closing a sale.
14. Create a system for tracking and measuring key performance indicators (KPIs) such as conversion rates, win-loss ratios, and average sales cycle length.
15. Use lead scoring to identify and prioritize high-value leads.
16. Establish clear and realistic goals and targets for your sales pipeline, and regularly review progress against these goals.
17. Foster a culture of continuous improvement by regularly seeking feedback from your team and customers and using this feedback to make adjustments to your sales pipeline.
18. Leverage technology and tools such as email campaigns, social media, and marketing automation to generate more leads and build stronger relationships with existing customers.
19. Foster a healthy working relationship with your sales team and provide them with the resources they need to be successful.
How CRM.io is Helpful in Managing Sales Pipeline
CRM.io is a powerful sales pipeline management tool that can help your business reach its full potential. With CRM.io, you can automate your sales process and track the progress of each sale from the beginning to the end. It provides a clear view of the sales pipeline, enabling you to quickly spot opportunities and close deals.
CRM.io also allows you to assign tasks to team members and track the progress of their work. Additionally, you can use its built-in analytics to measure your sales team's performance and improve how they work. CRM.io also allows you to integrate with your existing apps, giving you access to additional data and insights. With all these features, CRM.io can be a great asset for managing your sales pipeline.
CRM.io is part of the 500apps Infinity suite, which includes 50+ apps for growing businesses to grow like fortune 500. It comes with 14 days trial and $14.99 per month.
Get started with the leading Sales Pipeline today! Sign Up 14 Day Trial
Conclusion
In conclusion, managing your sales pipeline is essential to the success of any business, and following the best practices outlined in this blog post will help you create an efficient, organized, and successful process. Utilizing a CRM system to its fullest potential will help your team maximize the potential of your sales pipeline and ensure success. With the right CRM system in place, you can ensure that your sales pipeline is properly managed and that your marketing and sales teams can work together effectively to achieve their goals.
Why Choose 500apps?
#1
All-in-One Suite with more than 50 apps
#2
Everything you need today and in the future for all departments
#3
Unbelievable value - the lowest pricing you will ever find
#4
Hosted in 6 locations for compliance and blazing speeds
#5
24/5 Support - FREE chat, email and phone
#6
Uncapped features - limits you will never reach humanly
#7
Managed and maintained everyday by a dedicated team
#8
No downtime - comes with a 99.9% uptime guarantee
#9
Supports a number of international languages
#10
We've everything covered - 90k+ trust us with their business
Join the SaaS Revolution
All-in-One Suite of 50 apps

Unbelievable pricing - $14.99/user

24/5 Chat, Phone and Email Support