10 Best Appointment Scheduling Apps in 2023
With so many choices on the market, it can be difficult to know which one will best fit your needs in 2023. To help you out, we have compiled a list of what we believe are the 10 best appointment scheduling apps available this year. We considered features such as ease of use, cost effectiveness, customer reviews and availability across different platforms when making our selections.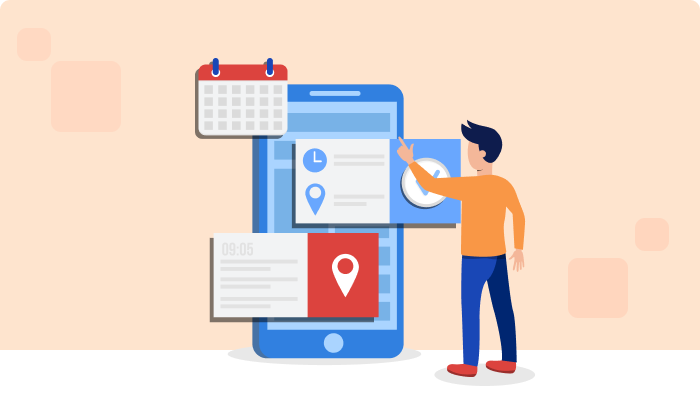 Appointment scheduling is an integral part of many businesses and industries. The ability to schedule appointments quickly, accurately and easily can make the difference between a successful business or one that fails. In today's fast-paced world, having the right appointment scheduling app for your business needs has become more important than ever before.
What Does an Appointment Booking Tool Do?
An appointment booking tool is a powerful online scheduling app that helps businesses and service providers streamline the process of booking appointments. It's an efficient system for managing customers' bookings, as it automates many of the manual tasks associated with organizing client visits. With this type of software, users can quickly schedule appointments, manage customer information, send reminders to clients about upcoming sessions, receive payments online, and much more.
The main benefit of using an appointment booking app is that it saves time by eliminating tedious paperwork associated with manually tracking bookings. This eliminates the need for staff or owners to spend hours entering data into spreadsheets or other document formats. Additionally, such applications help business owners keep track of their availability at all times, making sure there are no double-booked slots or overlaps in terms of dates and times for each customer.
Using an appointment booking app also allows customers to easily access services from any device at any location without having to meet up with a receptionist or salesperson physically. Customers can even make changes to their existing bookings on the fly if they find themselves running late or needing to reschedule an appointment due to unforeseen circumstances. Furthermore, these apps provide businesses with detailed reports so they can better understand how their services are utilized over time and identify areas where improvements could be made.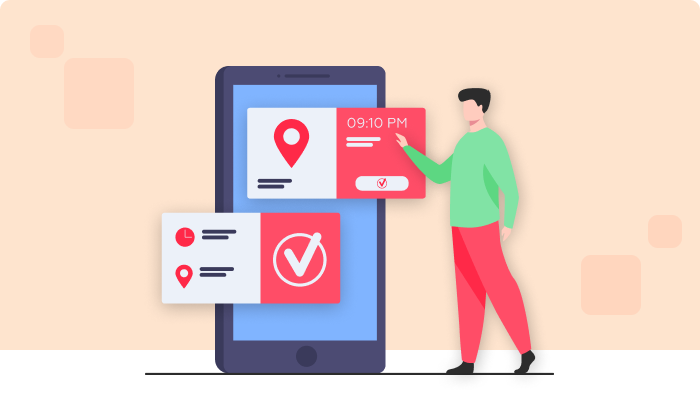 Who Uses Appointment Booking Tools?
Appointment booking tools are becoming increasingly popular amongst businesses and individuals alike. They provide users with the ability to easily schedule meetings, appointments or events without needing to manually manage their own calendars. So who uses appointment scheduling software?
Businesses of all sizes turn to these powerful tools for efficient appointment management, whether it be a doctor's office, a salon, or even an enterprise-level organization. Scheduling apps help automate the process of booking new clients and managing existing ones; this allows staff members to focus on other tasks while still ensuring that everyone is seen in a timely manner.
On the individual level, entrepreneurs often use appointment scheduling software as well. With their busy schedules and myriad responsibilities, an automated system removes much of the stress associated with organizing time slots for potential customers or colleagues. This type of software also features integrations with email programs so users can easily send out confirmation messages and share reminders about upcoming meetings.
The convenience and efficiency offered by these tools make them invaluable resources for any business or individual looking to optimize their workflow and better manage their calendar needs in 2023.
What Features Should You Look for in an Appointment Booking Tool??
When it comes to choosing the best appointment scheduling apps in 2023, there are a few key features you should look for. Free scheduling apps and those with robust features can make all the difference when deciding on an app that fits your needs.
One important feature to consider is whether or not an app provides free booking tools. A free scheduling app may have limited capabilities but still offer everything you need from an appointment booking tool. Additionally, some of the best scheduling apps come with added features like automated reminders and payment processing built-in at no extra cost.
The user experience should also be considered when selecting different appointment booking tools. Look for apps that are intuitive and easy to use so you don't waste time trying to figure out how they work. You might even want to try out a few before settling on one that fits your preferences perfectly.
Overall, finding the right appointment booking tool depends largely on what type of business you're running and which features you require — both paid and free options exist, so take the time to research thoroughly before making a decision.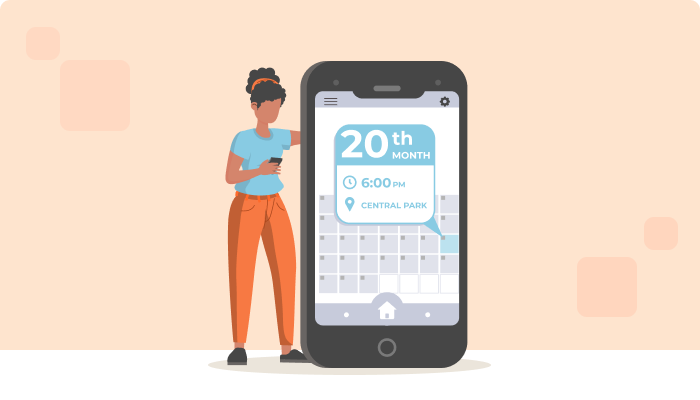 10 Best Appointment Scheduling Apps
When it comes to managing appointments and bookings, the importance of having an efficient tool can't be understated. With so many options out there, deciding which one is best for you can be overwhelming. To help, we've compiled a list of 10 of the best appointment scheduling apps available in 2023.
These tools provide powerful features such as automated reminders, online booking portals, real-time updates on customer availability, and much more. Not only are they incredibly helpful for businesses that handle heavy appointment schedules, but they also make life easier for customers who need to find times that work with their busy lives.
Acuity Scheduling
Acuity Scheduling is a powerful appointment scheduling tool that can help you manage your business's client bookings. It allows users to easily set up custom booking forms, accept payments, and even send automated reminders. Acuity Scheduling also offers an intuitive calendar view to quickly check availability for potential clients. What's more, the platform provides integration with many third-party apps like Zapier and Shopify.
One of the great features of Acuity Scheduling is its dashboard analytics where users can track their progress over time. This means tracking everything from the number of appointments booked to customer revenue. Additionally, this app supports multiple languages, making it easy for businesses to cater to global customers.
Calendly
Calendly is an online appointment scheduling app that allows clients and businesses to book meetings easily. It cuts out the tedious back-and-forth of emailing or calling to find a time that works best for everyone, removing the need for manual coordination. Calendly allows users to sync their calendars so they can instantly see each other's availability, as well as set up customized link pages with personalized meeting times and types.
In addition to its convenience, Calendly also provides business owners with powerful analytics about how customers are booking appointments and what changes could be made to improve customer experience. This helps them create more efficient workflows, further accelerating the entire process. Furthermore, automated notifications and reminders help ensure no one forgets when their next meeting is scheduled.
Timetrade
Timetrade is a great appointment scheduling app for 2023. It provides users with powerful tools to streamline the process of booking and managing appointments. With Timetrade, you can quickly set up automated reminders and notifications so that customers won't miss an appointment. You'll also be able to access detailed analytics on customer activity and trends in order to manage your business's resources better.
The user interface of Timetrade is designed with simplicity in mind. All core features are easily accessible from one central dashboard, making it easy to find what you're looking for without any hassle. Additionally, its integration capabilities allow Timetrade to work seamlessly with other popular software platforms like Salesforce or Outlook. This makes it easier than ever before to stay organized and connected across different channels.
Setmore
Setmore is an appointment scheduling app that has been around since 2010. It aims to help large and small businesses make the most of their time by helping them set up bookings and appointments quickly and easily. With its comprehensive features, Setmore allows users to create custom booking pages with various options; they can also manage customer profiles, automate notifications for customers and staff members alike, and keep track of all transactions in one place.
The software provides powerful tools for creating efficient schedules without having to input data every day manually. Additionally, it integrates various third-party services such as Google Calendar, Outlook calendar, Facebook page, YouTube channel and more. This means you don't have to switch between different apps or programs when coordinating your workflow,everything works seamlessly within Setmore's interface.
YouCanBook.me
Youcanbook.me is a great option for appointment scheduling in 2023, offering features that make it an excellent choice for busy professionals and entrepreneurs alike. This app offers a user-friendly interface with plenty of customization options, and its suite of integrations makes it easy to sync up with other calendar applications you may be using.
The main advantage of Youcanbook.me lies in the fact that it can easily integrate with popular services such as Google Calendar, Slack, Zoom, Outlook and more:
Google Calendar Integration: This integration allows users to pull their existing appointments into the application, so they don't have to create them again from scratch manually. It also ensures that all new bookings are automatically added to your calendar without any extra steps needed.
Slack & Zoom Integrations: The ability to connect these two services together means that meeting links will be sent directly from within Youcanbook.me when customers schedule their appointments, saving time and eliminating confusion caused by multiple emails or messages being exchanged back and forth between parties involved in the transaction.
Outlook Integration: Users who already use Microsoft Outlook can sync their data with Youcanbook.me, so their contacts and events appear seamlessly across both platforms.
This comprehensive integration set gives you access to powerful tools like multi-user booking capabilities, detailed analytics reports, payment processing solutions and more – making Youcanbook.me one of the top choices for appointment scheduling apps in 2023!
AppointmentPlus
AppointmentPlus is an online appointment scheduling and management software for businesses of all types and sizes. It allows users to schedule, manage, and automate their appointments with clients in real-time. Appointments can be made from the user's website or from a mobile device. The app also provides features such as automated reminders to help ensure that customers arrive on time for their appointments. Additionally, its calendar view feature makes it easy to keep track of upcoming bookings.
The app offers plenty of customization options so you can tailor it according to your business needs. You can customize colors, fonts, text, images, logos and more to create a look that matches your branding requirements.
SimplyBook.me
Simplybook.me is an appointment scheduling app that has been gaining traction in recent years due to its intuitive design and array of features. It's user-friendly interface makes it easy for users to quickly set up their accounts, while they can also customize the look and feel with a range of themes available.
Moreover, Simplybook.me offers various ways to book appointments, including through Facebook and Google Calendar integration and allowing customers to pay online or via text message. Additionally, this app provides useful analytics and reporting tools so you can track your customer base better than ever before. Finally, it enables automatic reminders for both yourself and your clients - ensuring everyone is always on time!
10to8
10to8 is an appointment scheduling app that has become increasingly popular since its launch in 2014. It offers a range of features, including automated reminders, payment processing and more. With this software, businesses are able to save time by automating the process of booking appointments with customers or clients.
One of 10to8's biggest draws for businesses is their ability to customize the system based on their needs. From setting custom availability calendars to building out complex workflows, it can be tailored to fit your business's requirements. Plus, it integrates with third-party solutions like Google Calendar, allowing you to sync all your bookings across multiple platforms for easy access and management.
Square Appointments
Square Appointments is a comprehensive and user-friendly appointment scheduling app. It offers an array of features that make it one of the best in 2023, such as automated text notifications to clients, drag-and-drop calendar management, customisable email templates, and more. All these features allow users to manage their appointments with minimal effort easily.
The software also has powerful analytics tools that can be used to track customer behaviour, analyse trends, determine peak times and measure response rates. This helps businesses better understand who they are serving and how they can improve their services accordingly.
Schedule.cc
Schedule.cc is an intuitive and powerful appointment scheduling app for businesses of any size. It offers a wide range of features that make it easy to manage appointments, bookings, customers, and payments. With Schedule.cc, you can create custom booking forms with the drag-and-drop editor and embed them on your website or social media pages. Here's what else makes this tool stand out:
Automated customer notifications: You won't have to worry about reminders as Schedule.cc sends automated notifications via email or text message whenever someone books an appointment with you.
Integrations: The platform integrates seamlessly with popular payment gateways like PayPal and Stripe so customers can pay quickly when they book their appointments. Plus, you can also connect it to Google Calendar and other services.
Analytics & Reporting: Analyze data such as daily revenue totals and average wait times using the reporting feature in order to optimize operations and maximize profits.
Schedule.cc has everything needed to streamline the business's day-to-day operations while creating a great user experience for customers too. Whether you're running a medical practice, spa or salon, tutoring service, auto shop or anything in between, Schedule.cc is one of the best appointment scheduling apps available in 2023!
Get started with the leading Appointment Scheduling Apps today! Sign Up 14 Day Trial
Conclusion
In conclusion, appointment booking tools are a great way to keep your business organized and running efficiently. They can help you manage your clients' bookings, appointments and payments in one place, saving you time and money. When choosing an appointment booking tool for your business, it is important to consider the features that best fit your organisation's needs.
There are many excellent options available on the market today and we have highlighted some of the top 10 appointment scheduling apps for 2023 including Acuity Scheduling, 10to8, Square Appointments, SimplyBook and Schedule.cc. Each offers powerful features designed to help businesses increase efficiency while providing exceptional customer service. With so many choices available to choose from, there's sure to be an ideal solution for any size business or budget.
Why Choose 500apps?
#1
All-in-One Suite with more than 50 apps
#2
Everything you need today and in the future for all departments
#3
Unbelievable value - the lowest pricing you will ever find
#4
Hosted in 6 locations for compliance and blazing speeds
#5
24/5 Support - FREE chat, email and phone
#6
Uncapped features - limits you will never reach humanly
#7
Managed and maintained everyday by a dedicated team
#8
No downtime - comes with a 99.9% uptime guarantee
#9
Supports a number of international languages
#10
We've everything covered - 90k+ trust us with their business
Join the SaaS Revolution
All-in-One Suite of 50 apps

Unbelievable pricing - $14.99/user

24/5 Chat, Phone and Email Support