10 Most Popular Project Management Software for Small Businesses
Small businesses now have easy access to project management software that helps them stay on top of their tasks, collaborate with team members, and track progress. Let's look at some of the popular project management tools.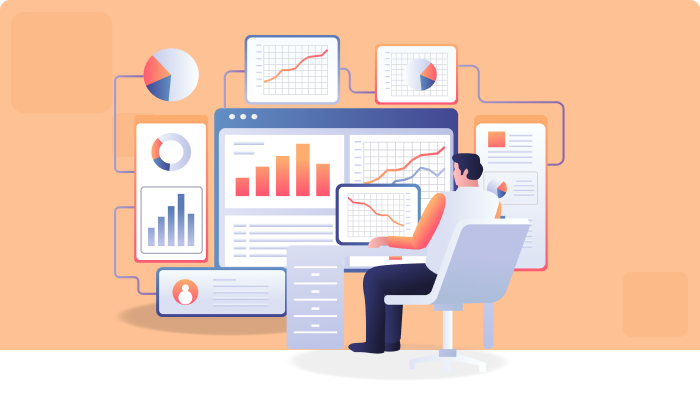 Small businesses face an ever-growing list of challenges, from developing effective strategies to staying within budget. Small businesses can help manage these competing demands by utilizing project management software designed specifically for their needs.
Successful project management can mean the difference between success and failure in today's competitive marketplace. Project management software offers many features to help organizations achieve their goals, including improved communication and collaboration among team members and greater task tracking and resource allocation efficiency. It also provides tools to assist with planning, scheduling, risk assessment, and cost control, all vital components of any successful project.
With so many available options, it can be difficult to know which project management software system is right for you. You'll need to consider factors like cost, scalability, user interface design, customization capabilities, integrations with other systems or applications you may already use, customer support options and more before making your decision. Hopefully, this article will guide you as you begin your search!
Why Do You Need Project Management Software?
Project management software is essential for any small business, as it helps keep projects on track and maximize efficiency. A project management system will allow you to create tasks, assign them to team members, set deadlines, and track progress from one central dashboard. This makes it much easier than managing multiple spreadsheets or noting down tasks manually.
A good project management system can save your business time and money.
It allows you to easily identify potential delays or issues before they arise so that corrective action can be taken quickly and effectively.
The right project management software should also offer features such as document sharing and collaboration tools which means everyone involved in a project has access to the same information at all times.
In short, having the right project management software ensures projects stay on schedule and within budget. With this system in place, businesses can improve their overall productivity while delivering quality results with less stress.
How to Choose the Right Project Management Software for Your Business?
Choosing the right project management software for your small business is important. After all, it can help you streamline operations and boost productivity. But with so many options, how do you know which is best? When selecting the right project management app for your company, here's what to consider.
Identify the most important features of your organization.
Check if the project management software integrates with existing tools or apps.
Check if the platform has mobile access.
Consider the pricing and make sure the tool fits within your budget.
It's also a good idea to look at user reviews before making decisions. This is because these provide insights into people's experiences using different types of project management software, allowing you to get an accurate picture of their effectiveness and usability.
10 Most Popular Project Management Software
Choosing the right project management software for your small business can be daunting. With so many available options, it's hard to know which one best suits your needs. To help narrow down your choices, we've compiled a list of 10 popular project management applications that should provide you with all the features and tools needed to manage projects effectively within your organization.
Projectsly
When it comes to project management software for small businesses, Projectsly stands out. This cloud-based solution provides an easy way to manage projects and collaborate with team members. With this tool, you can create tasks, assign them to individuals or groups, track progress and deadlines, store documents securely in the cloud, and much more. Here are some of the benefits of using Projectsly:
Visual overviews let you see how far along tasks are in each project at a glance.
Collaboration is made simpler by allowing team members to comment on files or conversations within projects.
Notifications ensure everyone stays informed when updates happen within projects or tasks.
Automated checklists track deadlines, so everything runs smoothly.
To-do list views allow users to take action quickly and move projects forward faster.
Get started with the leading Project Management Software today! Sign Up 14 Day Trial
Microsoft Project
Microsoft Project is one of small businesses' most popular project management software. It helps organizations plan, execute and monitor projects with ease. Its rich features allow users to create and manage projects in a single platform without hassle. Microsoft Project also provides various templates and tools that help reduce paperwork and increase efficiency.
Its comprehensive reporting system gives users complete oversight of project progress, from budget tracking to task status updates. Additionally, it allows teams to collaborate on tasks across different departments or locations with real-time communication and instant notifications when changes are made. All this makes Microsoft Project an ideal choice for managing projects of all sizes and complexity levels.
Asana
Asana is a popular project management software for small businesses. It offers an easy-to-use interface and allows users to organize their tasks in one place. Asana is great for teams as it enables them to track progress, assign tasks, set deadlines and collaborate on projects quickly and efficiently. Plus, it's free! Aside from basic features like task tracking, Asana has advanced functionalities that make it stand out from its competitors. For example, you can use the 'My Tasks' feature to see all your pending tasks at once. This helps keep you organized and ensures nothing gets missed. You can also create custom workflow templates that help ensure every project's steps run smoothly.
Trello
Trello is a project management software that's well-suited for small businesses. It offers an easy-to-use interface and plenty of features to help streamline projects, like task organization and collaboration tools. Trello also allows you to customize boards so teams can better manage their tasks. The benefits of using Trello are numerous: it's free, intuitive, and supports multiple users on the same board at once.
Its flexibility helps keep track of all your team's progress in one place, which makes it ideal for busy teams who need real-time updates on their projects. Plus, there are tons of integrations with popular apps like Slack, Dropbox, Google Drive and more! All these features make Trello a great choice when managing projects within any size of business.
Wrike
Wrike is a great project management software for small businesses. It's an excellent way to help teams stay organized and on task with multiple projects. Wrike also lets its users view tasks in real-time, allowing managers to monitor progress and manage resources efficiently and quickly.
The platform makes it easy to create task lists, assign tasks to team members, set deadlines, prioritize tasks, and track performance metrics like time spent and completion rate.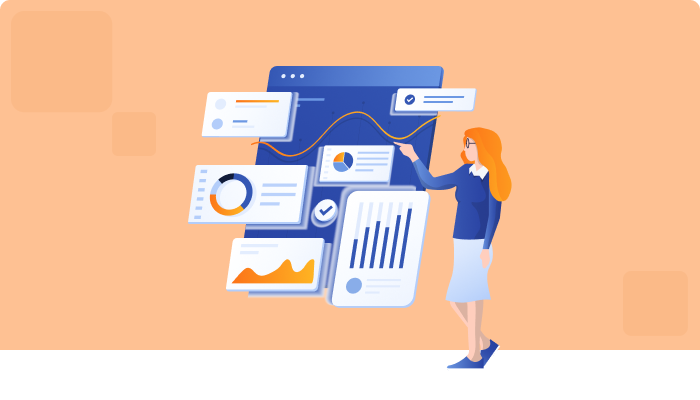 Basecamp
Basecamp is a popular project management software for small businesses, offering many advantages compared to other apps. It has an easy-to-use interface that helps teams stay organized while tracking project progress. Its features offer a range of solutions like communication tools and file sharing that help keep everyone up to date.
Basecamp provides useful tools for managing multiple projects simultaneously and keeping your team aligned and connected during any process. Basecamp's user-friendly design, automated checklists and notification system allow teams to work smarter without sacrificing time or efficiency.
Monday.com
Regarding project management software for small businesses, monday.com offers a comprehensive, easy-to-use and intuitive platform. It's an excellent choice if you're looking for efficient solutions to manage projects and teams.
The features of monday.com are designed with collaboration in mind, allowing users to assign tasks, track progress, get updates on their workflows, and gain insights into how the team functions. With its advanced reporting capabilities, users can quickly identify bottlenecks or areas where improvement is needed.
Zoho Projects
Zoho Projects is a project management software solution designed to help small businesses stay organized. It provides an easy-to-use interface that allows users to create and manage tasks, assign resources, track time, monitor progress, and collaborate with colleagues. With its intuitive dashboard design, Zoho Projects enables teams to quickly see what needs to be done so they can start working faster.
The software also offers advanced features such as Gantt charts for mapping out projects visually, automated workflows for streamlining processes, and reporting tools for tracking performance metrics.
Jira
Jira is a project management software designed to help small businesses collaborate, organize, and track progress. It offers an intuitive dashboard that lets users quickly view their projects' status at any given time. This makes it easy for teams to stay on top of tasks without spending too much time managing them manually.
The tool also provides extensive reporting capabilities so managers can easily create reports about their team or project performance over a certain period. Furthermore, Jira allows for integrations with various third-party applications, which can further enhance its functionality. With all these features in tow, Jira is well-equipped to handle even complex projects while making sure collaboration remains streamlined and efficient throughout the process.
Teamwork
Regarding project management software for small businesses, Teamwork is one of the most popular options. It's a comprehensive platform provides users with features like task and time tracking, automated reporting, and collaboration tools. With Teamwork, teams can easily monitor project progress in real-time, as well as ensure everyone is staying up to date on tasks. Teamwork also allows users to set goals, assign tasks and resources, create deadlines and keep track of budgeting information. The platform allows individuals to customize their dashboards to access all relevant data simultaneously.
The interface is intuitive, so your staff can quickly get up to speed without extensive training. And when they do need help, there's a comprehensive support center available 24/5. Plus, mobile apps make it possible for teams to stay connected even when they're on the go. All these features combine to provide a highly efficient project management system that helps keep everyone productive and motivated.
Conclusion
In conclusion, project management software is essential for small businesses to organize and manage projects efficiently. Choosing the right project management software for your business, it can help you save time and money in addition to allowing better collaboration with team members. Various options are available when selecting project management software, such as Microsoft Project, Asana, Zoho Projects, Jira, Teamwork and Projectsly. Each has unique features that make them suitable for different types of businesses, so take some time to evaluate each option before deciding which one best fits your needs. With the right project management software in place, small businesses can have an efficient system to ensure the successful completion of their projects.
Why Choose 500apps?
#1
All-in-One Suite with more than 50 apps
#2
Everything you need today and in the future for all departments
#3
Unbelievable value - the lowest pricing you will ever find
#4
Hosted in 6 locations for compliance and blazing speeds
#5
24/5 Support - FREE chat, email and phone
#6
Uncapped features - limits you will never reach humanly
#7
Managed and maintained everyday by a dedicated team
#8
No downtime - comes with a 99.9% uptime guarantee
#9
Supports a number of international languages
#10
We've everything covered - 90k+ trust us with their business
Join the SaaS Revolution
All-in-One Suite of 50 apps

Unbelievable pricing - $14.99/user

24/5 Chat, Phone and Email Support