Best Customer Feedback Softwares in 2023
Customer feedback software is the best way to take customer data and turn it into actionable insights. Here are the best customer feedback softwares of 2023.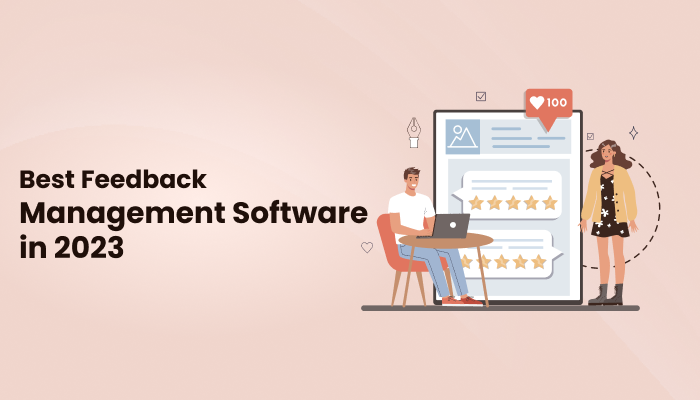 The market for customer feedback software has grown significantly in recent years. As companies become more data-driven, they are adopting customer feedback systems more and more to understand their consumers' preferences and behaviour better. Organizations can collect, analyse, and act on consumer feedback by using customer feedback software to improve their goods, services, and customer experiences.
Over $1 billion is predicted to change hands in the customer feedback software market by 2021. The desire for customer feedback tools, which help organisations understand customers' preferences and behaviour more thoroughly, is what is fueling this growth. This market's expansion has also been fueled by the development of AI and machine learning technologies, which allow customer feedback software to offer more precise insights and forecasts.
The customer feedback software market is projected to keep on expanding in the near future as more companies recognize the worth of customer feedback and the need for data-driven choices. Additionally, as customer feedback software advances, it is likely to become more user-friendly. Furthermore, the utilization of AI and machine learning technologies is anticipated to rise, resulting in more refined customer feedback tools that can give more exact and predictive insights.
The customer feedback software market is anticipated to grow in the years ahead, due to the demand for customer feedback tools and the development of AI and machine learning technologies. Companies that want to gain insights into customer behaviour and preferences ought to invest in customer feedback software to gain an edge over their competitors.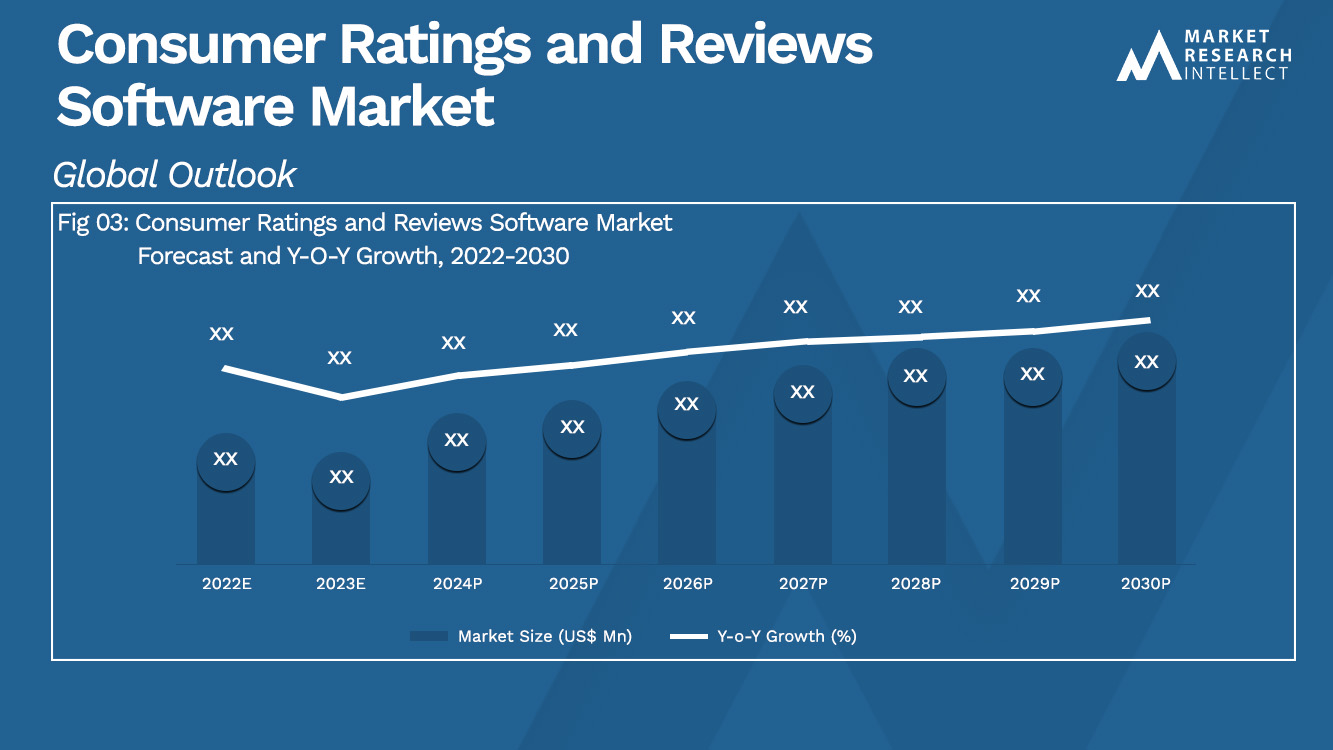 Benefits of Customer Feedback Software
Improved Customer Service: By collecting customer feedback, companies can gain insight into customer needs and wants. This information can be used to create strategies to address customer pain points and maintain high levels of customer service and satisfaction.
Enhanced Customer Loyalty: Companies can build enduring customer relationships by carefully examining consumer feedback and acting quickly on it. Customers' loyalty and retention rates can be raised by demonstrating to them that the business values their feedback and is prepared to act to enhance the customer experience.
Increased Sales: Businesses can use customer feedback to pinpoint potential customer needs and create goods or services that will satisfy those needs. Sales may rise and profitability may rise as a result.
Streamlined Processes: Businesses may discover opportunities to streamline operations and cut costs by routinely collecting and analysing customer feedback. This could lead to improved efficiency, increased output, and content clients.
15 Best Feedback Management Softwares in 2023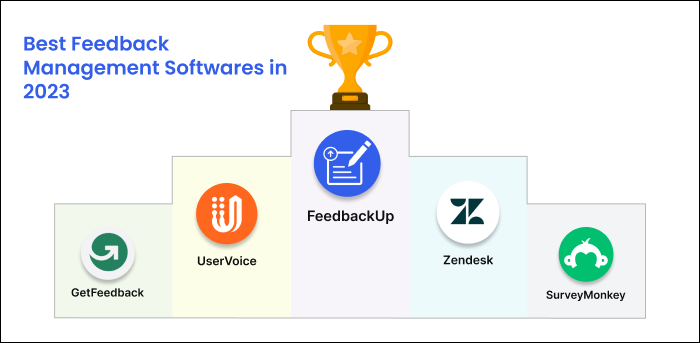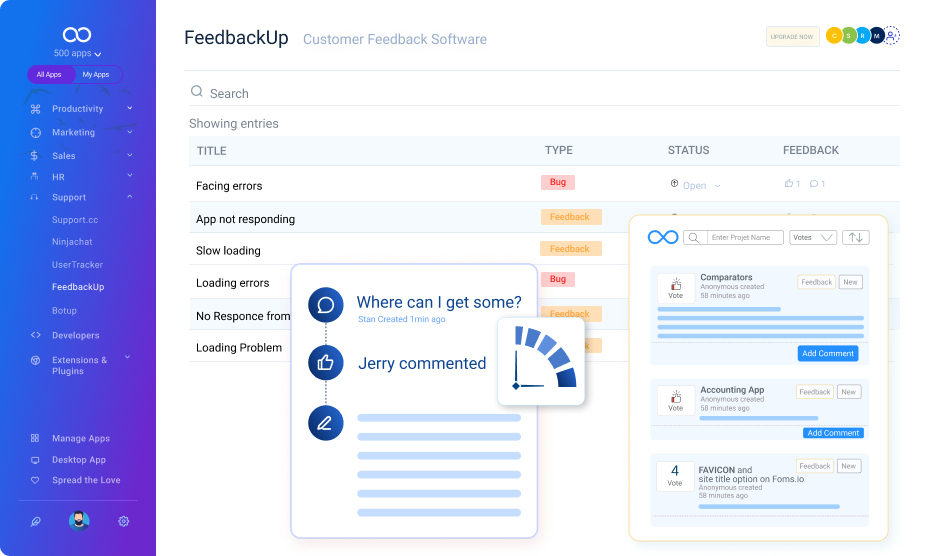 FeedbackUp makes it easy for businesses to collect and analyze customer feedback. Its customizable templates enable businesses to quickly and easily customize their surveys, while its integration with popular customer service systems allows easy monitoring of customer feedback. Businesses can use this data to make modifications to their products, services, and processes to ensure customer satisfaction.
FeedbackUp helps businesses customize customer feedback surveys to suit their needs and easily integrate them into their customer service systems. Its customizable templates enable businesses to create and collect customer feedback quickly and easily. Furthermore, FeedbackUp provides businesses with the ability to monitor customer feedback and make necessary changes to their products, services, and processes to ensure customer satisfaction.
Features
Unlimited Projects: FeedbackUp Software's Unlimited Projects feature provides users with the ability to create and manage an infinite number of projects. This feature is a great asset for businesses who need to organize and access multiple projects with ease.

Intuitive Dashboard: FeedbackUp Software provides customers with a user-friendly dashboard that allows them to effortlessly monitor their feedback and data. This dashboard provides customers with a comprehensive view of their feedback, including the quantity of reviews, ratings, and sentiment.

Customer Feedback Page: FeedbackUp Software's Customer Feedback Page feature is an invaluable asset for any business that wants to gather customer feedback in a timely and efficient manner. With this feature, businesses can easily and quickly obtain valuable insights from their customers.

Email Notification: FeedbackUp Software's email notification feature helps businesses stay on top of customer feedback by sending users emails whenever new feedback is received.

Feedback Timeline: FeedbackUp's Feedback Timeline is an excellent organizational tool that allows users to easily view customer feedback from multiple sources in one place. This feature provides an efficient way to stay on top of customer feedback and respond quickly.

Activity Link: FeedbackUp's Activity Link is a useful tool that enables businesses to quickly and easily create a connection between customer feedback and activities. This feature helps companies to quickly identify areas for improvement by tracking customer feedback, allowing them to make changes and improvements more efficiently.
UserVoice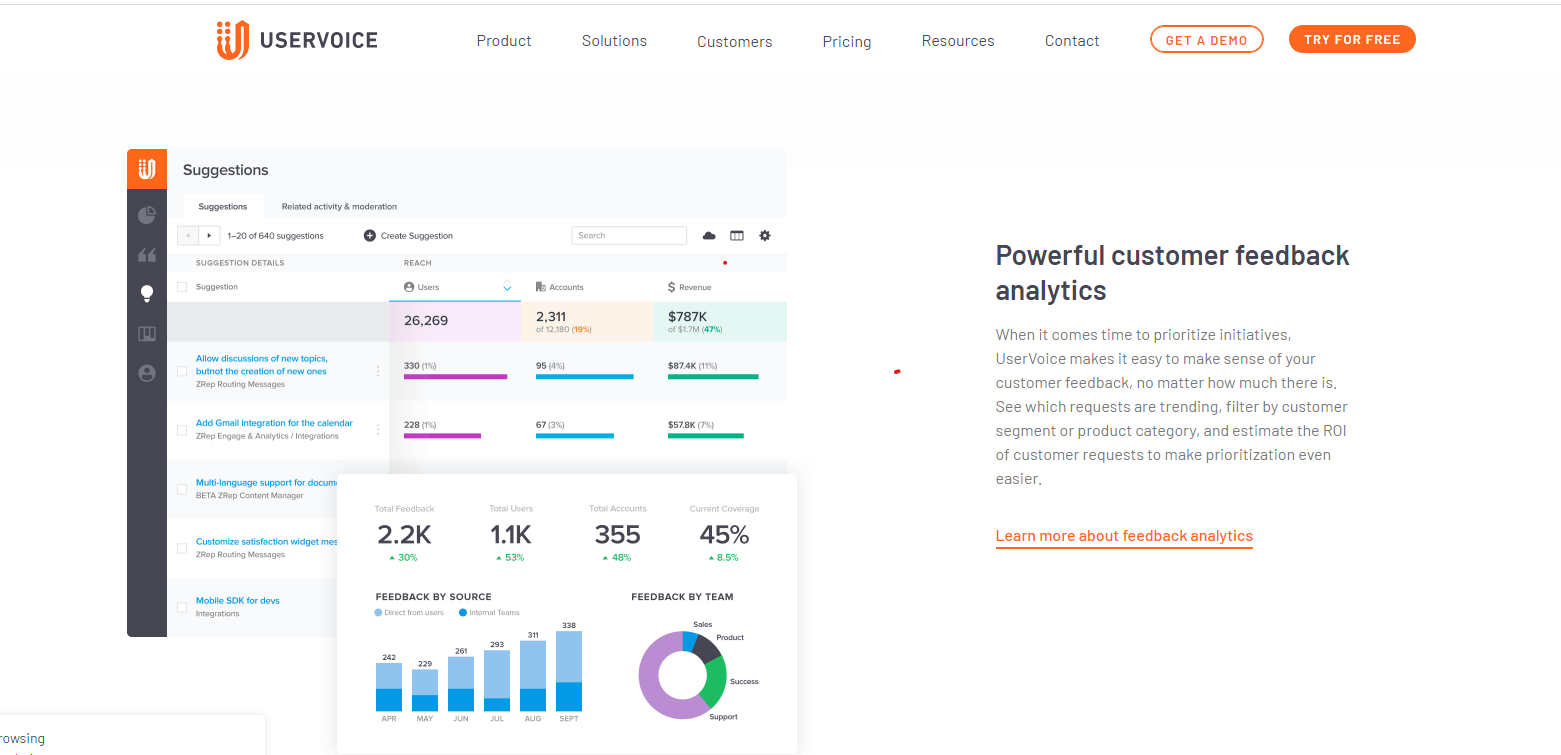 UserVoice is a customer feedback software that allows customers to submit ideas, report problems, and cast votes for other people's suggestions.
Features
Self-Service Portal: UserVoice customers have access to a self-service portal where they may look up information and make requests. Customers can browse articles and frequently asked questions in a knowledge base and submit their own questions.

Feedback Widget: Customers of UserVoice can obtain information and submit inquiries using a self-service site. Customers can submit their own inquiries and access a knowledge base of articles and frequently asked topics.

Automation: Businesses can streamline their customer support procedures with the help of automation tools from UserVoice. Escalation rules, auto-responders, and automated ticket routing are all examples of automation technologies.

Gamification: UserVoice provides gamification tools that allow businesses to reward customers for providing feedback or submitting support requests.
Zendesk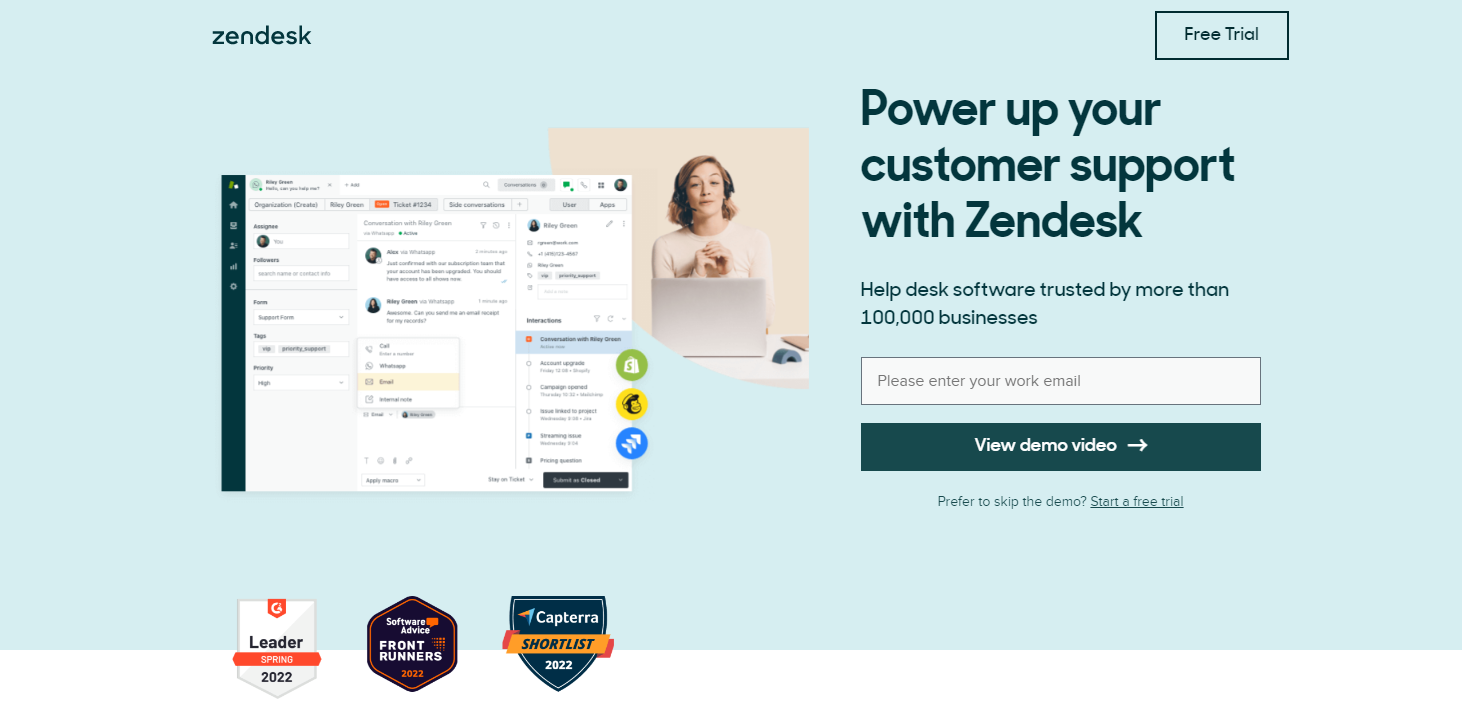 A customer service platform called Zendesk provides tools for live chat, help desk ticketing, and customer feedback. The software also makes it simple for users to design custom reports, analyse data, and create surveys.
Features
Knowledge Base: Companies can store and organise their customer service and support content using Zendesk's powerful knowledge base platform.

Survey Design: GetFeedback offers a straightforward drag-and-drop survey designer that makes it easy to create surveys quickly and with little effort.

Reporting & Analytics: The powerful reporting and analytics capabilities provided by Zendesk enable businesses to monitor and analyse customer interactions, identify patterns, and get insights into their customer care and support operations.

Integrations: Zendesk's incorporation of services and software from outside sources.
GetFeedback

GetFeedback is a cloud-based tool that makes it simple for users to create surveys and analyse data for gathering consumer feedback. Among the features are NPS score, automatic emails, drag-and-drop survey design, and customizable surveys.
Features
Survey Design: GetFeedback is a straightforward drag-and-drop survey generator that makes it easy to generate surveys quickly and with minimum effort.

Data Collection: GetFeedback offers a range of data collection techniques, including web, email, SMS, and social media.

Reporting and Analysis: Thanks to GetFeedback's user-friendly reporting dashboard, businesses can quickly review survey results and gain insights into customer experiences.

Automation: GetFeedback provides automation tools to help businesses streamline their customer experience management procedures.

Integration: Salesforce, Zendesk, and Marketo are just a few of the third-party programmes that GetFeedback integrates with.
SurveyMonkey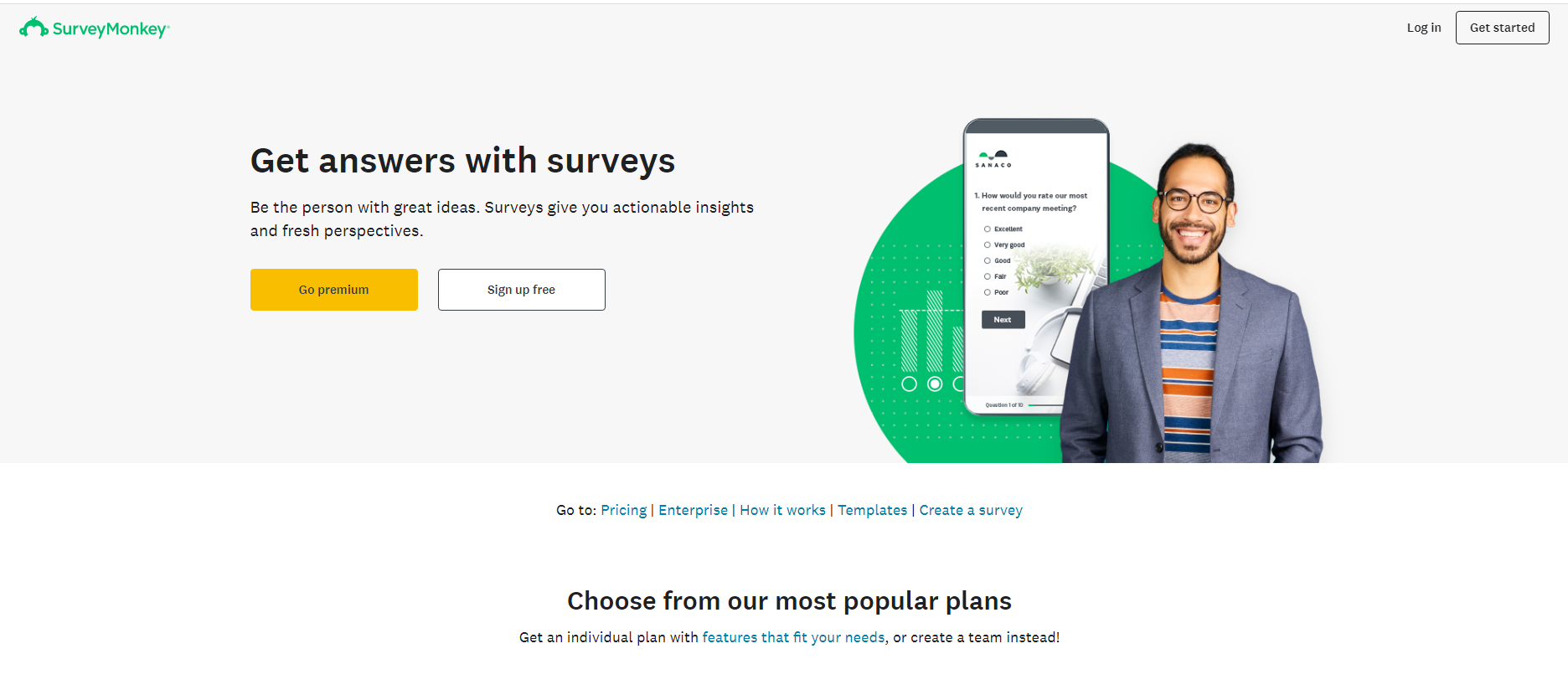 The online survey tool SurveyMonkey enables users to give feedback in a number of different methods. SurveyMonkey offers a number of features that make creating and analysing surveys easier. These qualities include:
Features
Question Library: Users of SurveyMonkey can create surveys quickly and easily with the right questions by selecting from a library of pre-written questions. Questions can be changed in accordance with the needs of the user.

Branching Logic: Users of SurveyMonkey have the choice to change questions in response to the results of earlier questions. With the help of this feature, surveys can be longer and respondents will only be asked relevant questions.

Advanced Reports: Users can quickly review survey data thanks to SurveyMonkey's sophisticated reporting tools. The presentation of detailed data analysis, trend analysis, and other information can be changed in reports.

Survey Automation: Users of SurveyMonkey can automatically distribute surveys, saving time and labor. Users can schedule surveys to be sent out at specific times and on specific days by setting up recurring surveys.

Survey Design Tools: SurveyMonkey offers a variety of design tools that allow you to customise the look and feel of surveys. The user has access to a wide variety of templates, fonts, colors, and other options.
Helpshift

Customers can gather customer feedback and respond to customer issues quickly with the help of a customer service platform called Helpshift.
Features
Ticketing System: Customers can use the ticketing system provided by Helpshift to submit support requests by email or online form. A centralised dashboard makes it easier for customer care professionals to respond to client inquiries by enabling the creation, management, and tracking of tickets.

AI-Powered Chatbot: Users may discover solutions to their queries more quickly thanks to Helpshift's AI-powered chatbot. It can handle straightforward consumer queries, freeing up customer support agents to focus on more complex issues.

Knowledge Base: The Knowledge Base function of Helpshift allows customer service representatives to quickly access previous customer questions and answers. Better customer service is enabled by this, and it is also made easier to respond to client inquiries.

Automation: The automation function of Helpshift allows customer support employees to automate tedious operations and organise their workflows. This helps firms save time and money in addition to speeding up client service.

Customization: The personalisation feature of Helpshift allows businesses to customise their customer service experience. They can create customised filters, automate responses, create custom forms, and more with it.
Qualtrics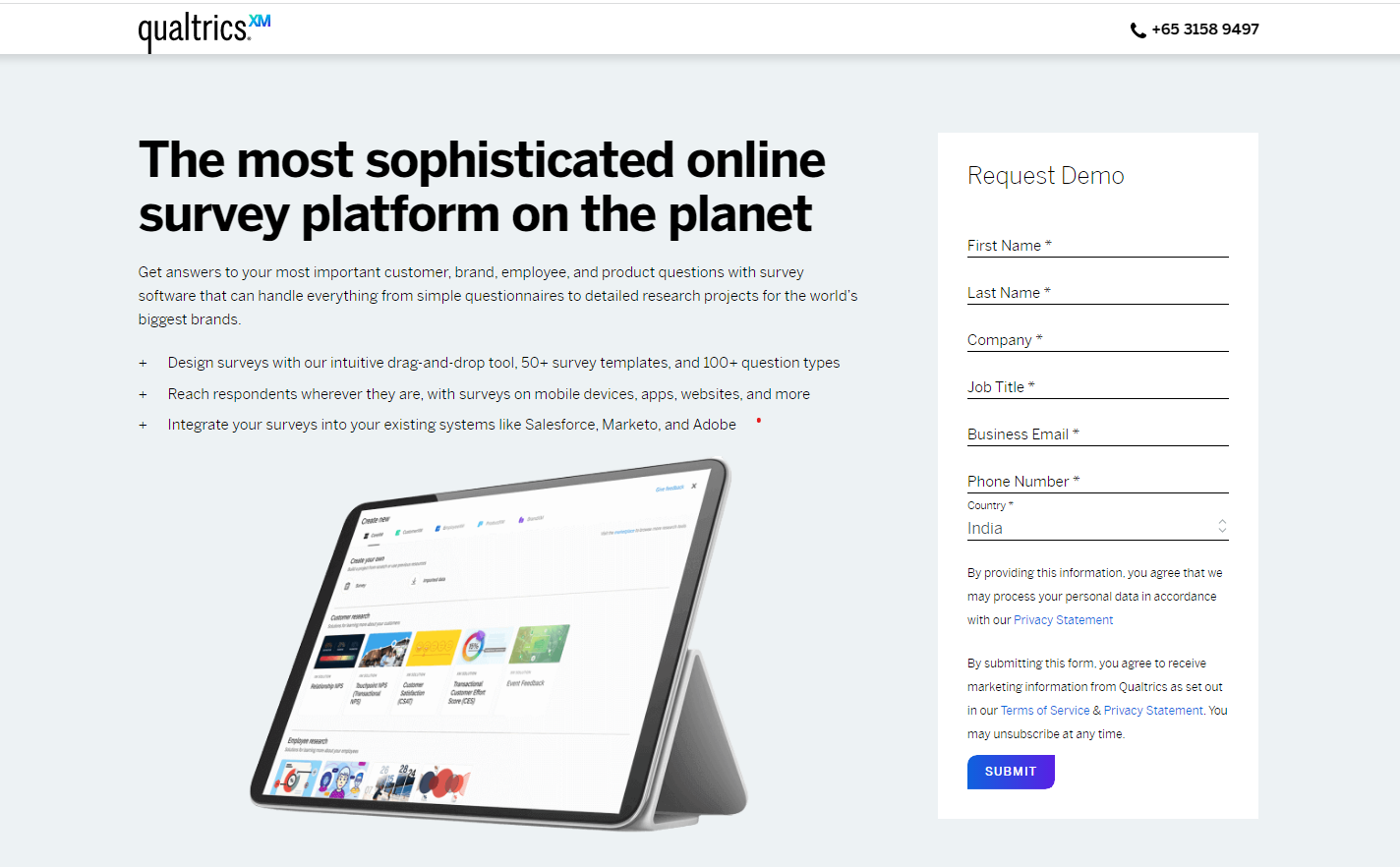 Qualtrics is a customer feedback software that allows users to create surveys and collect feedback from customers with ease. Features include automated emails, reporting tools, and customizable surveys.
Features
Survey Design: Users can quickly and easily create complex surveys using Qualtrics' intuitive and simple-to-use survey design tools. Additionally, it provides a drag-and-drop survey builder, a library of customizable survey templates, and pre-built survey blocks.

Data Analysis: The powerful data analysis tools provided by Qualtrics enable users to quickly comprehend and analyse survey data. With the variety of data visualisation and reporting options it offers, users can investigate data and identify patterns.

Automation: Using the Qualtrics automation tools, users can automate routine tasks and procedures. Users can also build up automatic triggers based on replies and other criteria using advanced workflow and automation features.

Experience Management: Qualtrics offers experience management features that enable users to monitor and gauge the experiences of both customers and employees. It also provides a variety of tools, such sentiment analysis and customer path mapping, for assessing employee and customer input.

Collaboration: The ability to work collaboratively on surveys and analysis with Qualtrics helps teams function more efficiently. There are also numerous collaboration tools available, such as shared workspaces and project management tools.
AskNicely

Users may swiftly poll customers and get feedback using the AskNicely platform for customer feedback. Advanced analytics, automatic emails, and customizable surveys are included.
Features
Automated Customer Surveys: You may use AskNicely to automate customer surveys and send them to your clients on a regular basis. To meet your demands, you may customise the survey's layout and feel by adding questions.

Real-Time Feedback: AskNicely provides up-to-the-minute commentary on user experience and satisfaction. In order to improve customer service, you can monitor client feedback in real-time and take immediate action.

Analytics and Insights AskNicely provides analytics and insights to help you better understand consumer comments. It is possible to track customer trends, sentiment over time, and areas for improvement.

Customization: AskNicely gives you the option to customise the customer feedback process to meet your needs. You can modify the look and feel of the surveys and create original survey questions.
Delighted

The automated customer feedback platform Delighted may be used to quickly collect consumer comments in the form of surveys and assessments. The features include customised surveys, automated emails, and advanced analytics.
Features
Survey Creation: Delighted provides an easy-to-use survey editor that allows businesses to quickly create and launch surveys. They can also customize surveys with multiple question types and add branding elements to create a more personalized experience for customers.

Automated Feedback Collection: Delighted makes it easy to collect customer feedback on an ongoing basis by automating the process. Customers can be sent surveys at regular intervals or when they take specific actions on the business's website or app.

Response Tracking: Delighted provides detailed insights into the response rate of each survey, allowing businesses to identify trends in customer feedback and take action accordingly.

Analytics: Delighted offers a range of analytics tools to help businesses make sense of customer feedback and measure the performance of their customer service.

Integration: Delighted integrates with a range of popular tools, including Salesforce, Zendesk, and Slack, making it easier for businesses to manage customer feedback across different systems.
Retently

Retently is a platform for customer feedback collection that enables users to create surveys, collect comments, and analyse data. Included are options for reporting, automatic emails, and customizable questionnaires.
Features
Automated Data Collection: How Retently Software Simplifies Obtaining Client Comments An automated data collection solution is provided by Retently Software to make the process of getting customer feedback easier.

Comprehensive Dashboards: Simple comment viewing and assessment Retently Software also offers detailed dashboards, which make it easier for businesses to evaluate and analyse client feedback.

Automated Reports: Quickly Producing Customer Feedback Reports Additionally, automatic reports are available from Retently Software, which makes it easier for businesses to compile data on client feedback.

Customizable Surveys: Creating More Exact Feedback Through Customized Surveys
Qualaroo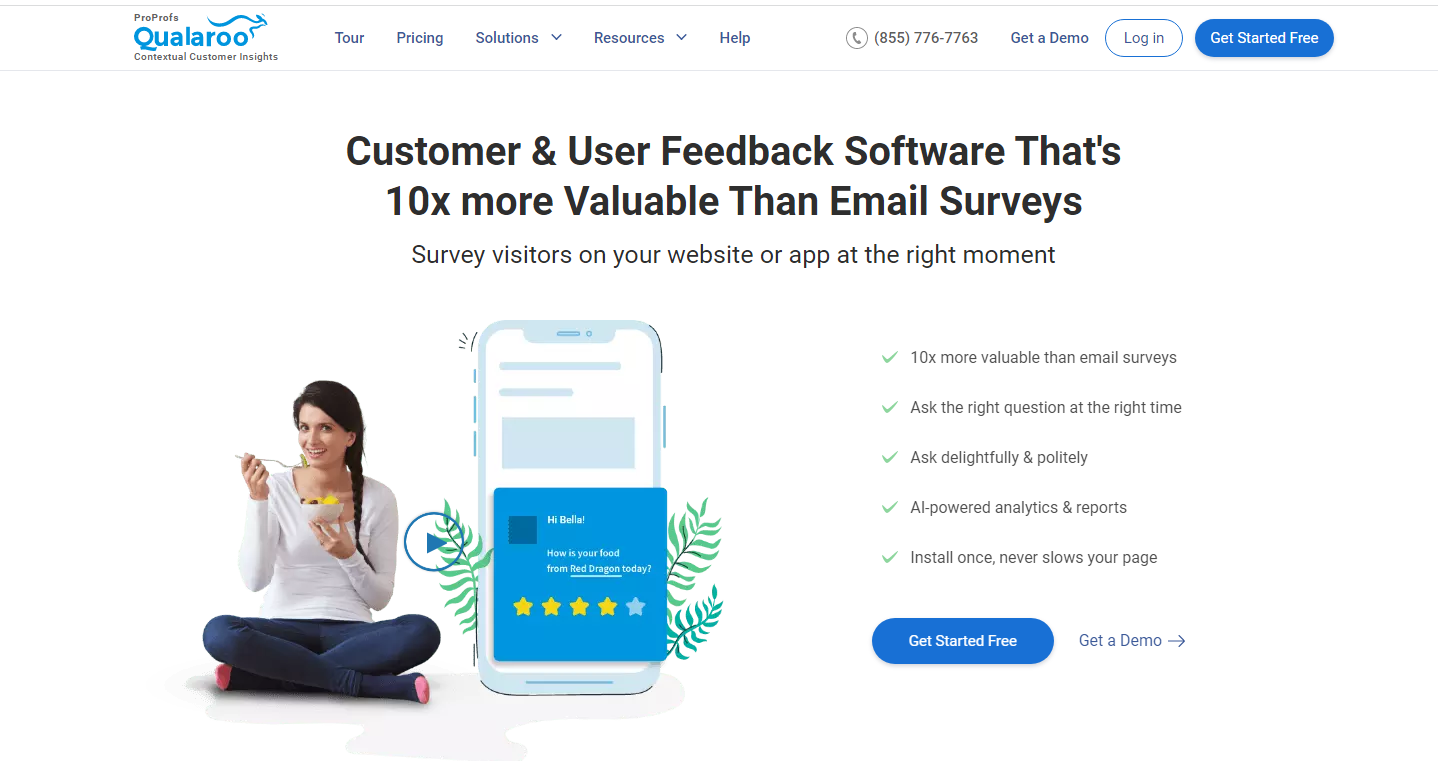 Qualaroo is a platform for collecting customer feedback where users can rapidly submit surveys, ratings, and comments. The features include customised surveys, automated emails, and advanced analytics.
Features
Advanced Survey Design Tools: Qualaroo is an advanced survey tool with robust survey design features that are ideal for obtaining consumer feedback.

Tools for Automation: Qualaroo offers tools for automation that make it easy to automate operations like delivering surveys and obtaining follow-up responses.
Advanced Analytics and Reporting: Users may maximise the value of their surveys by using the extensive reporting and analytics capabilities that Qualaroo provides.
Integration with Other Platforms: One of the platforms that Qualaroo can be integrated with is marketing software. Other platforms include e-commerce and CRM.
What's Next?
Having a customer feedback software is an important part of any company's operations. It gives customers an easy way to provide feedback on their experiences, and companies can use this feedback to improve their services and products. However, it's not enough to have a feedback software in place. To ensure the best customer experience, companies should also have a complete support suite to go along with it. This can include a customer service team, an online help desk system, and even automated chatbot services.
Having a complete support suite, in addition to Hr, Marketing and Productivity suites, would be extremely beneficial for companies. A complete support suite would provide the ability to track customer issues, store customer information, and provide support to customers in a wide variety of ways. This suite would allow a company to quickly and easily address customer inquiries and provide a platform for more robust customer service experiences. With the ability to track customer issues, a company can better identify areas where improvement is needed and can be proactive in addressing customer problems.
Conclusion
Companies are constantly looking for ways to maximize efficiency and save money. Having 500apps, an all in one suite of 49+ apps for just $15 per user, would be extremely beneficial. Not only would this suite save the company money, but it would also provide access to the most up to date tools and features available. Additionally, with the customer feedback software, the company would be able to quickly and easily gather customer feedback, making it easier to identify areas of improvement and make necessary changes to the product or service. All in all, having 500apps would be an incredibly valuable asset for any company.
Why Choose 500apps?
#1
All-in-One Suite with more than 50 apps
#2
Everything you need today and in the future for all departments
#3
Unbelievable value - the lowest pricing you will ever find
#4
Hosted in 6 locations for compliance and blazing speeds
#5
24/5 Support - FREE chat, email and phone
#6
Uncapped features - limits you will never reach humanly
#7
Managed and maintained everyday by a dedicated team
#8
No downtime - comes with a 99.9% uptime guarantee
#9
Supports a number of international languages
#10
We've everything covered - 90k+ trust us with their business
Join the SaaS Revolution
All-in-One Suite of 50 apps

Unbelievable pricing - $14.99/user

24/5 Chat, Phone and Email Support